Car in Alicante Spain
Last Updated: 24th September, 2018
Are you looking for car hire in Alicante Spain in the next few months? Well now you can avail of our special offers to have a free additional driver, guaranteed new car and guaranteed model of car. This is avaialble with with selected car rentals companies which could save you up to €10 per day on yout hire car. This offer is valid for bookings between September to December 2017 . To avail of this special offer just get a quote in the normal way on Airport Car Hire Network website .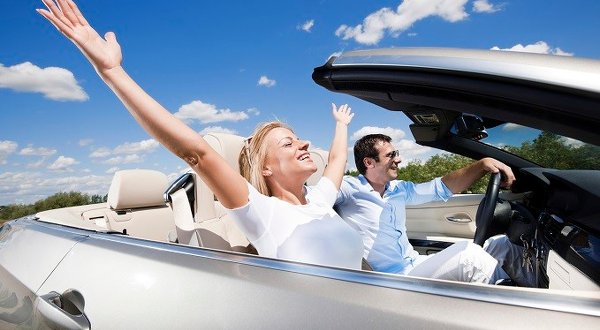 A list of available cars and prices will be displayed within seconds. Look for the suppliers that are providing this offer, they will have Free additional driver placed above the price. Alternatively use the filter section which is on the left sidebar of the webpage, just tick the box Free Additional Driver and this will filter your search to display only the participating car rental suppliers that are providing free second drivers.
Proceed to the booking page and complete your reservation. You will then be issued with a voucher which you need to take along when collecting your hire car either at Alicante airport or Alicante city centre. The second driver will need to be present when you pick up the car. They will also need to have with them a full licence held for minimum of 1 years with no major endorsements. UK licence holders will need to present the photocard. If drivers are aged between 21 and 25 there will be an additional supplement payable at the desk when you are collecting the car.
Please see the example we have done for car hire in December below.

Guaranteed car model for car hire in Alicante!
As well as a getting a second driver free on your car rental in Alicante you have also the option of a Guaranteed Car Model. For example if you specifically would like to rent an Opel Insignia car then you can select it and you will be guaranteed the car you select. Please bare in mind the majority of suppliers will not provide this service so look for the ones that have Guaranteed Car Model beside the car model. Please see example below. The Guaranteed Car Model is in Green.
Guaranteed new car!
If you prefer to rent a new car in Alicante Spain, just do a quote and in the results look out for the heading, Guaranteed new car! This means the car you receive with be the current year model. Again you can use the filter on the left side to filter only for new cars. See the blue label below.

What's included in your car hire in Alicante
CDW (Collision Damage Waiver) and Vehicle Theft coverage with
(Not covered under the included cover: tyres, wheels, rear view and side mirrors, windows, lights, undercarriage. Please see more in the Excess and Liability section).
Third Party Liability
Airport Service fee
24-hour roadside assistance is included for mechanical failure
Taxes and fees
Mileage Policy: After reaching 2000KM the vehicle must be returned to the office for a replacement a vehicle free of charge.
Free Cancelations upto 24 hours before pick up. If you cancel less than 24 hours in advance, you'll receive a refund minus EUR50.