Car Hire Free Additional Driver
Last Updated: 2nd March, 2019
Get a free additional driver from participating rental car companies when you book your car rental with Airport Car Hire Network.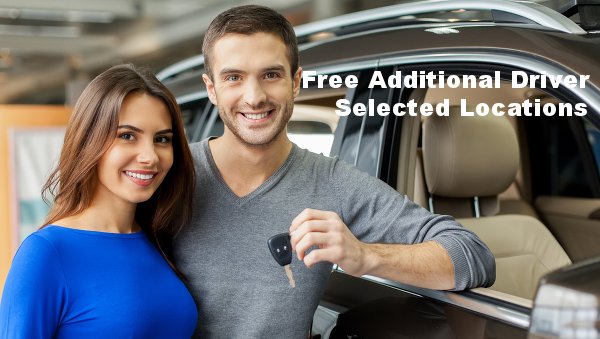 Many car hire companies in Italy Spain Greece, Portugal and Croatia Dubrovnik and the USA will offer you the option of a free additional driver, this will save you up to €10 per day on your car rental.
To qualify the second driver must accompany the lead driver when picking up the car, both drivers must be over the minimum age requirement, and hold a valid driving licence for at least 12 months.

Select Free Additional Driver

To add the additional driver, just book your hire car as normal. A list of the available cars will display. On the left hand side panel you will see Filter By, and Special Offers tick the box that says Free additional driver. The list will then show only the cars with the offer you selected.
Filter the Results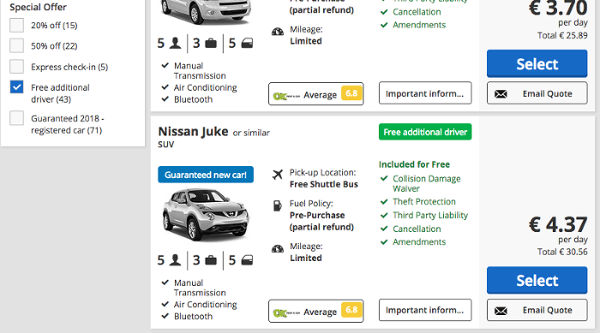 Alternatively from the full unfiltered list choose the car where it states Free additional driver with this car you will get one additional driver free of charge. Complete the booking and when you are picking up the car you simply add the 2nd drivers details at the rental desk.