Croatia Car Hire
Last Updated: 29th Oct, 2019
Croatia an ideal place to rent a car and do some touring and with great value car rental deals there is nothing to stop you. You can rent a car in any of the airports and cities in Croatia including Dubrovnik Airport, Pula Airport, Rijeka Airport, Car Rental Split Croatiaand Zagreb Airport, in the north east of the country
Save up to 30% on a wide range of vehicles from 7 seat mini buses or SUV's jeeps, open top convertibles Latest models and low mileage vehicles competitive car rental rates from the leading car hire companies in Croatia.
Choose from City Car, AMC, Kopass rent a car, Hertz, Avis, Alamo, Budget Dollar, National Sixt, Thrifty Europcar and many more. We compare their prices and discount them to get you the best deals.
Use our simple and secure booking process to make your reservation in three easy steps. Cross border and one way rentals available get a quote now. So you can pick up your hire car in Pula or Split and tour the West Coast of Croatia at your leisure and drop the car off in Dubrovnik. Please see touring information below with details on the beautiful coastal towns of Rijeka, Pula, Zadar, Šibenik Split and Dubrovnik
Croatia Car Rental Locations
You can pick up or drop off your hire car at any one of the following locations in Croatia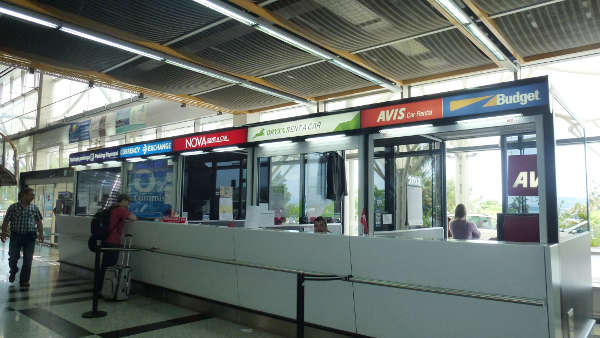 Cavtat Hotel Croatia, Frankopanska 10, Cavtat Croatia
Dubrovnik Iva Vojnovica 31a,, Dubrovnik, Croatia
Dubrovnik Airport Terminal, Dubrovnik, Dubrovnik Croatia DBV
Hvar Hotel Amfora, Dolac bb, Hvar Croatia
Karlovac Zrinski Trg 4, Karlovac, 47000 Croatia
Makarska Obala Kralja Croatia
Opatija M.Tita 145, Hotel Istra, Opatija, 51140 Croatia
Osijek Gunduliceva 32, Osijek., Osijek., Osijek. Croatia
Porec M. Vlasica 20, Porec Croatia
Pula Hotel Histria, Verudela bb, Pula, Croatia, Pula, Croatia
Pula Airport, Valtursko Polje 210, Pula Croatia PUY
Rijeka Airport Rijeka Airport, Rijeka Croatia RJK
Rijeka - Downtown A.K. Miosica 9, Rijeka Croatia
Rovinj Info Delfin, Obala V.Nazora bb, Rovinj Croatia
Sesvete Ljudevita Posavskog 7 a, Sesvete Croatia
Sibenik Trg P Subica I No 1, Sibenik, Korcula Croatia
Slavonski Brod Trg Pobjede 29, Slavnoski Brod, 3500 Croatia
Split Airport APT (SPU) Kastela, Split,Croatia SPU
Split - Downtown Obala Kneza Branimira 1, Split Croatia
Split - Port Split City Port, Gat Sv. Duje b.b., Split Croatia
Tapanj Katiæ" Apartmani Ulica Kralja tomislava 13, Trpanj
Varazdin Trg Kralja Tomislava 7, Varazdin, 42000 Croatia
Velika Gorica Zagrebacka bb, Velika Gorica Croatia
Zadar Ivana Mazuranica, Zadar Croatia
Zadar Airport, Zuminik, Zadar Croatia ZAD
Zagreb Hotel Opera Zagreb, Krsnjavoga 1 Croatia, Zagreb
Zagreb Airport, Zagreb Croatia ZAG
Driving in Croatia
When renting a car in Croatia you will need to be aware of the following rules. Driving Licence requirements will vary according to the each supplier, in some cases it is 4 years, others only require 12 months full licence, we will show the minimum. the same applies to minimum age to rent a car.
Rules of the Road Croatia
Age Group: you can rent a car if you are between 21 & 99 years old.
Alcohol Limits: 0.05%. but Zero for drivers aged 16 to 24
Area: 56,000 sq. KM
Car Hire: Widely available in Airports and major towns
Car Parking: Long and Short Term Parking Facilities in open and covered car parks
Disabled parking: Limited spaces available and unfortunately rules not obeyed.
Documents: A full licence held for minimum of 1 years with no major endorsements. UK licence holders need to present the photocard. rental agreement, green car, and photo ID.
Emergency: 112
Fuel: Unleaded Petrol and Diesel
Phones: Hands free only
Position: Drive on right side of road, over take on the left. Enter roundabouts anti clockwise.
Seat Belts: Must be worn back & front
Speed Camera: in operation nationwide fixed and mobile.
Speed Limit: 50kmp in urban areas, 110 kmp freeway, 130 kmp motorways
Tolls: Highways: A1 Zagreb-Bosiljevo-Zadar-Šibenik- Split-Šestanovac, A2 Zagreb-Zaprešić-Krapina-Macelj, A3 Bregana-Zagreb-Slavonski Brod- Županja-Lipovac, A4 Zagreb-Varaždin-Goričan, A6 Zagreb-Karlovac-Bosiljevo-Vrbovsko and A7 Rijeka-Rupa.
Traffic lights: Standard green, amber and red

Petrol stations
Open daily from 7 am to 7 or 8 pm (10pm in the summer season);
24-hour petrol stations in major cities and on major international roads; The following types of fuel are available: Eurosuper 95, Super 95, Super 98, Super plus 98, Euro Diesel, Diesel, and liquid petroleum gas (LPG) in major cities.
Toll roads:
Highways: A1 Zagreb-Bosiljevo-Zadar-Šibenik- Split-Šestanovac, A2 Zagreb-Zaprešić-Krapina-Macelj, A3 Bregana-Zagreb-Slavonski Brod- Županja-Lipovac, A4 Zagreb-Varaždin-Goričan, A6 Zagreb-Karlovac-Bosiljevo-Vrbovsko and A7 Rijeka-Rupa. Single carriageways: Part of A6 Vrbovsko-Rijeka, the Krk Bridge (Krčki most), future dual carriageways A8 and A9, The Istria
Single Carriageway
(Istarski Ipsilon) with toll stations at the Učka Tunnel (Tunel Učka) and the Mirna Viaduct.
Touring Croatia By Car
Situated northwest across the Adriatic Sea from Italy, the European country of Croatia has become an increasingly popular location for travellers from across the globe. Not many holiday destinations in Europe hold the appeal of Croatia with its snowy mountainous ranges accompanied by over a thousand islets along the lengthy coastline. Moreover, the unique geography of Croatia's border allows for an epic road trip that starts in one climate and ends in what seems like an entirely alternate country.
To begin your journey, a suggested airport to fly into is Zagreb, in the northern territory of Croatia, where you can pick up a car rental for your driving excursion. This city is the capital and should be explored for a couple days before setting out on your way throughout the countryside. Discover cultural museums, monuments, and ancient architecture in this historically rich community.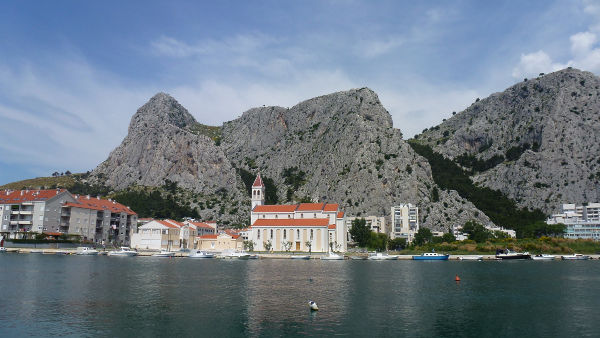 From Zagreb, travel only about 30 minutes west on E70 to the city of Samobor. In this aesthetically pleasing and charming location, you can feast your eyes on cultural beauty with its pristine buildings, art galleries, and local greenery parks. Also, adventurous tourists can challenge themselves on Samobor's hiking trails and mountain ranges that will satisfy your body and soul.
From the inland town of Samobor, travel about three hours southeast to visit the gorgeous coastal towns of Rijeka, Pula, Zadar, Šibenik Split and Dubrovnik. Zadar, a harbour town buzzing with boats, bars, beauty, and more.
Travelling south about an hour and a half parallel to the coast you will find Split. Wine connoisseurs can indulge their senses here as there are numerous cellars bursting with flavourful and classic vino.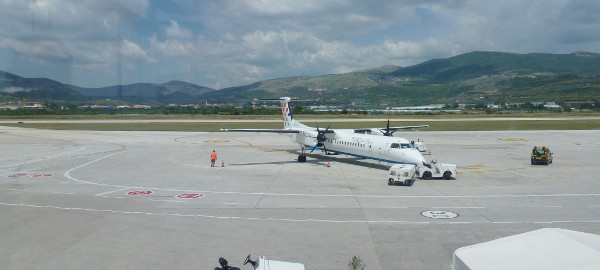 Finally, continue your drive to Dubrovnik. While a only a few hours drive down from Split, this seaside tourist destination is worth the last leg of your road trip and stands as a perfect way to end a spectacular Croatian holiday. Ride along in a cable car to drink in the magnificent view of the antique city, bask in the sun on white sand beaches, and don't forget to try the freshly caught oysters in one of the ocean-side seafood restaurants.
As you may have already gathered, Croatia is stunning from top to bottom; furthermore, you can rest assured knowing that cruising the country and coastline is the ideal manner to capturing the most of your holiday to this spectacular land.