Dubrovnik Airport Car Hire
Last Updated: 14th Jan, 2022
Dubrovnik Airport, in Croatia., is located 20kms from Dubrovnik town and 5kms from Cavtat. Dubrovnik located on the Adriatic Sea, known as the 'Pearl of the Adriatic'.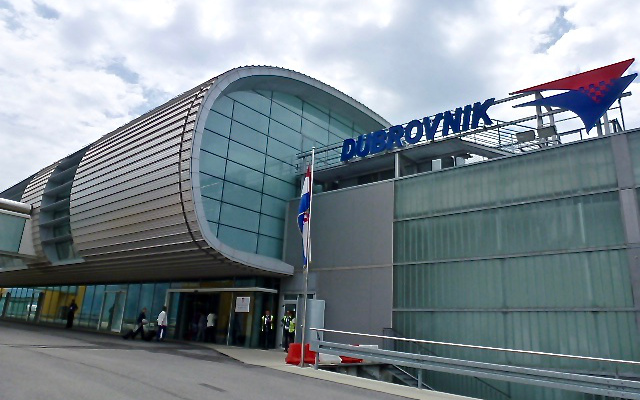 Dubrovnik Airport Terminal, Croatia
Dubrovnik Airport Car Hire will provide Car Hire at discount rates at Dubrovnik Airport, and Dubrovnik city centre from the following rent a car companies in Dubrovnik. City Car, Amc, Kompass, Oryx Rent A Car Hertz, Avis, Alamo, Budget Dollar, National Sixt, Thrifty Europcar. Car hire desks at Dubrovnik airport are situated in front of Zracna Luka Airport Terminal main building. One way rental from Dubrovnik to Italy car hire Pick up at Dubrovnik Airport and drop off in Rijeka, Split, Pula, Zagreb, or Zadar. Renting a car in Dubrovnik is a fantastic way to view Croatia and neighbouring countries. Montenegro, Bosnia & Herzognia Slovenia. and Italy.
Check out our blog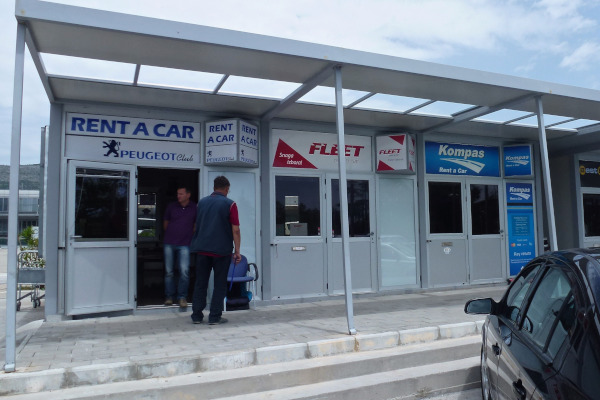 Dubrovnik Airport Car Hire Desks
As cars are provided by different companies – Hertz Avis etc they may have different Cross border conditions you will need to check the specific terms for the car you select. When it is not allowed it wills state this After doing a quote select a car and click on Rental Conditions Then see under the cross border heading if that particular car is allowed.
With Free Cancellation Free Amendments and No Credit Card Fees you have everything to gain when you book your car hire with Airport Car Hire Network.
To get the best car hire deals in Croatia, book as early as possible and should the price drop cancel and simply rebook for less
One Way Car Rental from Dubrovnik
The following one way rentals are available from Dubrovnik. This means you can pick up your hire car in Dubrovnik and drop it off in a different town in Croatia.
One way car hire from Dubrovnik to Pula
One way car hire from Dubrovnik to Split
One way car hire from Dubrovnik to Pula
One way car hire from Dubrovnik to Zagreb
One way car hire from Dubrovnik to Zadar
Dubrovnik Car Rental FAQ
Which is the best car hire company at Dubrovnik Airport in Croatia?
Based on feedback from over 10,000 customers who hired a car at Dubrovnik Airport, Avis have the best customer satisfaction rating with a score of 8.5 out of a maximum of 10 points. View the customer ratings for the best car hire companies at Dubrovnik Airport.
Is it safe to rent a car during Coronavirus Covid-19 in Dubrovnik Croatia?
Yes, car hire is one of the safest methods of transport during Covid-19. Car rental companies are essential service providers and will remain open during the Covid-19. Additional precautions and safety measures are currently in place. All cars are deep cleaned and sanitised along with the rental office in line with WHO guidelines. Avis, Budget, Europcar, Enterprise Hertz, Sixt, are thecar hire companies that sanitise rental cars in Dubrovnik Croatia.
Can I rent a car at Dubrovnik Airport with a debit card?
Yes you can hire a car at Dubrovnik Airport with a debit card issued by a bank. Conditions of debit card use: card must be in main driver's name. MasterCard or VISA only. Debit cards must be issued by a bank, and numbers must be embossed. Please note, the deposit amount will be charged if using a debit card and associated transactions fees may apply. Maximum rental duration 28 days if using a debit card. Prepaid and electronic cards (Visa Electron) are not accepted. After the search results appear be sure to check the filter for Both Credit and Debit Cards. This is located on the search results page at the bottom of the left column under the heading Cards Accepted At Pick-Up. This will display the car hire companies that will accept a debit card for car hire at Dubrovnik Airport. Please feel free to contact us TEL +353 (0)16852606 and we will be glad to assist you.
Can I rent a car at Dubrovnik Airport if I am over 70?
Yes, you can hire a car in Dubrovnik from most car rental companies up to 99 years of age with no extra charges. Some companies such as Green Motion will charge Senior driver's aged 65 to 75 years a fee of €12.5 per day including 25% tax. Contact Airport Car Hire Dubrovnik and we will be glad to assist you by comparing the leading car hire companies to get you the best deal.
*Please note you will need to check for the driver's age under important information for the car you choose, as age group may vary according to the size of the car.
Can I rent a car at Dubrovnik Airport if I am under 25?
You can hire a car at Dubrovnik Airport once you are over 18 years of age. Dollar have the best rates for young driver's age: 21 to 24 years. Charge 7 EUR per day. Maximum 70 EUR. Includes 25% taxPlease contact us directly and we will be glad to explain how to get the best deal for your age group.
Can I take a rental car from Dubrovnik to visit Montenegro and Bosnia?
Cross border rentals are allowed within the European countries. For Montenegro, Bosnia and Herzegovina, Albania, Serbia, Macedonia and Kosovo a Cross Border Fee of 50 euro inclusive of VAT applies per rental. Please ensure to obtain authorisation from the supplier before cross border. There will be additional fees to cross an International border. Exception: The 10 km long transit from Split to Dubrovnik driving through Bosnia and Herzegovina is free of charge. See our blog for more detailed information.
Can I take a rental car from Dubrovnik and drop it off in Pula or Split?
Yes some car hire companies will allow one way rentals, however you will need to let them know before hand. There may be an additional one way rental fee if you leave the car in a different location to the pick location See our blog for more detailed information.
How long do I need to hold a licence in order to rent a car at Dubrovnik Airport?
A full licence held for minimum of 1 year with no major endorsements. UK licence holders need to present the photo card.
What documents do I need to hire a car at Dubrovnik Airport?
The principle driver will need to have the following documents in his or her name. A full licence, a credit card, the voucher we will send you when you complete your booking, and a passport. A printed version of your voucher must be produced upon arrival at the rental desk. Failure to present the voucher means the car rental agent may charge you at the local rates. With Budget rentals you will also need one original form of proof of address.
What is the fuel policy for a hire car at Dubrovnik Airport?
This will depend on the car hire supplier you select. The vast majority of cars have a full to full fuel policy, which means your vehicle will be supplied with a full tank of fuel. To avoid incurring fuel charges, you will need to return it with the same amount of fuel as it had when you collected it. You can also choose pick up full return empty. This maybe more convenient if you wish to drop the car back without delays, but it will be more expensive.
Car Hire Dubrovnik to Split
One way rental from Dubrovnik to Split is available all year round. All the major car hire companies in Dubrovnik listed below will do one way rentals to Split, Pula, Rijeka, and Zagreb, You will need leave Croatia and go through Bosnia & Herzegovina for about 5 minutes and then back into Croatia again passing four border controls. Some rental companies charge for a green card while other do not. The cost is €30 /€35 euros which you can pay at the car hire desks in Dubrovnik.
Dubrovnik Car Hire Locations
Car Hire Companies Ratings Dubrovnik Airport
This rating is taken from feedback we received from over 10,000 customers that booked car hire at Dubrovnik Airport in Croatia.
Dubrovnik Car Rental Locations
You can rent a car at the Dubrovnik airport terminal or in Dubrovnik city centre. There will be a larger selection of cars and more availability at the airport
Dubrovnik City Centre Car Rental
Dubrovnik Iva Vojnovica 31a,, Dubrovnik, Dubrovnik
Dubrovnik - Airport Airport Terminal, Dubrovnik, Dubrovnik
Dubrovnik Bus Station Dubrovnik
Dubrovnik Airport Information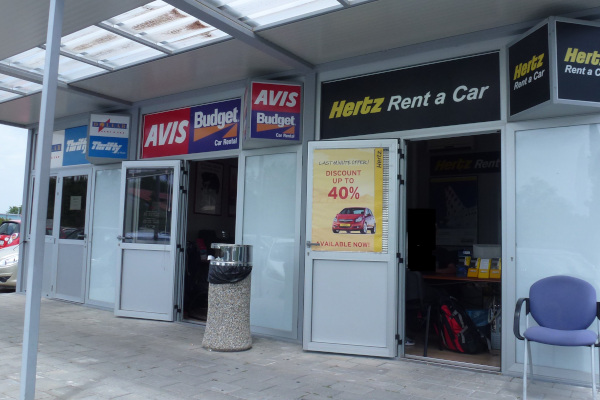 All Car Hire Desks at Dubrovnik Airport are situated across from the airport terminal
Airport Name: Dubrovnik Airport or Zracna Luka Dubrovnik Airport
Airport Code: DBV
ICAO: LDDU
Address: Čilipi, Konavle
City: Dubrovnik
Country: Croatia
Telephone: +385 20773100
Time Zone: GMT+1
Coordinates: 42.3341 018.1606
Car Hire: Car Hire desk are just outside the airport terminal in kiosk style offices. You can walk to them in under 2 minutes.
Car Parking: Long and Short Term Parking Facilities Car Parking spaces for 200 cars. First 15 minutes is free
Taxi service: Taxi stand is located next to the Terminal building "B" (Domestic & International Arrivals)
Train service: There is no train service
Bus service: The public bus service is Libertas, Or take the Atlas Bus to Dubrovnik
Information Desk: Is on the ground floor in the arrivals hall.
Facilities: Cafe and shops and Duty Free Shopping OTP Bank Currency Exchange Desk Atlas Tourist Agency Baggage Wrapping Airport Gardens


Flight Destinations from Dubrovnik Airport
Aer Lingus Dublin
Air Berlin Hanover, Munich Stuttgart
Austrian Airlines Vienna
B&H Airlines Sarajevo
Blue1 Helsinki
Bmibaby East Midlands
British Airways London-Gatwick
Croatia Airlines Amsterdam, Düsseldorf, Frankfurt, Paris-Charles de Gaulle, Rome-Fiumicino, Split, Tel Aviv, Vienna, Zagreb, Zürich
Czech Airlines Prague
DanubeWings Bratislava
Dubrovnik Airline Cork , Dublin
EasyJet Berlin-Schönefeld , Geneva , Liverpool , London-Gatwick , London-Stansted , Milan-Malpensa , Paris-Orly , Rome-Fiumicino Flybe Birmingham , Exeter , Southampton
Germanwings Berlin-Schönefeld , Cologne/Bonn , Hamburg, Hanover
Iberia Airlines Madrid
Iberia operated by Air Nostrum Valencia , Bilbao
Israir Tel Aviv
Jetairfly Brussels
Jet2.com Belfast-International , Edinburgh, Leeds-Bradford , Manchester
Lufthansa Regional operated by Augsburg Airways Munich
Lufthansa Regional operated by Eurowings Düsseldorf
Luxair Luxembourg
Monarch Airlines London-Gatwick
Norwegian Air Shuttle Bergen, Copenhagen, Oslo-Gardermoen, Stavanger, Stockholm-Arlanda, Trondheim, Warsaw Tarom Bucharest-Otopeni
Thomson Airways London-Gatwick , Manchester
Vueling Barcelona
Dubrovnik See & Do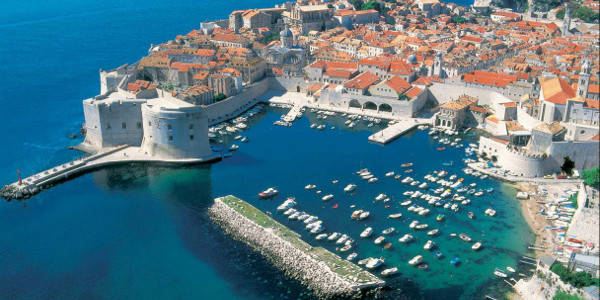 When planning your travels in Europe, Dubrovnik must be one of the top destinations. The Croatian city located next to the Adriatic sea is among the 10 best preserved medieval walled cities in the world. These walls have even been a popular filming site for the King's Landing from HBO's blockbuster TV series "Game of Thrones".
First thing to do when in Dubrovnik is taking a bird's eye view of the city. Most highly recommended way to do that? Drive atop Mt. Srd and take a look of this "orange city". The lower Dalmatian Coast view is stunning! If you feel hungry or only in need of something to drink, do not worry! You can now wine and dine with a view!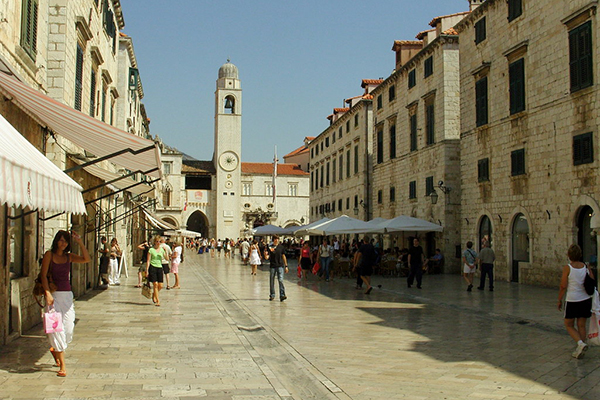 Now that you are seduced by it, how do you feel about a drive towards the old city? Old and new stand side by side and every little piece of architecture has a story to tell. "The Pearl of the Adriatic Sea" is on the world's heritage list of UNESCO and its Gothic, Renaissance and Baroque monasteries, churches, palaces and fountains have been very well preserved. Just remember to arrive there early, you would be surprised how fast parking spots are given away!
If you are interested of a more picturesque view, the Adriatic Road, part of the European route E65 is definitely going to win your heart. If you feel adventurous, you can even visit Bosnia or Herzegovina, since it stretches though there. Do not forget to bring your camera and prepare for many pit stops, you will have a lot to admire!
Cavtat
Take your rental car and drive to the beautiful resort town of Cavtat! You will be blown away by the incredible yachts, the port area and the very importance of it. Besides the harbour, you can go by the beach if you are in the mood for a swim or you just feel you got to work on your tan, and the seafront is filled with shops and restaurant. Also, Cavtat has a lot of history, with places like St. Nicholas Church or Monastery of Our Lady of the Snow.
Who's up for a wine tasting? Another perfect location to get to by car is Ston. Not only that you will get to see the salt pans there, but the vineyards will make you feel like you never want to leave the place. The opportunity to sample some exceptional wines and learn about the production and marketing of it is unique.
The city of Dubrovnik has a lot to offer. It has its beaches, its finest restaurants, best views in the world, and it's filled with history at every step. So just go ahead, put "The Pearl of the Adriatic Sea" on your bucket list and let's roadtrip!
Dubrovnik Information
Dubrovnik is an ancient city situated on the Adriatic Sea in the south of Croatia, Dubrovnik is one of the most prominent tourist resorts of the Mediterranean. Home to a busy seaport and nestled in the middle of Dubrovnik-Neretva County, the city is nicknamed 'the Pearl of the Adriatic' and is listed as a UNESCO World Heritage Site since 1979. The old city walls encase a vibrant spot, a 'city museum' alive with sport, culture, sun worshipping and history, adding up to plenty of bustle and heaps of fun.

Must see attractions in Dubrovnik
A walk around the 2km long city walls in the old town will reward you with spectacular views (note: it is best to walk the walls either early in the morning or late afternoon in the mid-summer months, due to the soaring temperatures). The three entrances to the City Walls can be found on Stradun by the Pile gate, next to fort Saint John's and at the Custom's House gate. Once inside the city walls, visit Fort Minceta and Fort St. John's as well as Fort Lawrence and Fort Revelin - all perfect reminders of the city's defensive past. For an alternative view over Dubrovnik, take to the air in a cable car and snap up the perfect photo opportunity.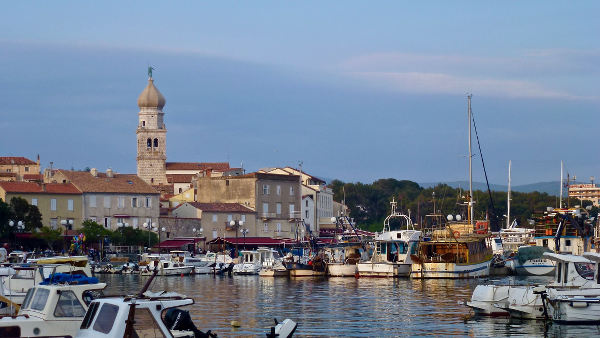 If you're looking for an active holiday, you can take part in cliff jumping and sea swimming, or explore the Elaphite islands, Korcula, Pelješac and Mljet. Take a ten-minute ferry to the Island of Lokrum nature park to see its botanical garden, monastery and fort. The island offers the perfect vista for views of Dubrovnik, as well as unparalleled serenity and natural beauty. Top beaches in the area include Lapad Beach, a popular tree-lined pedestrianised spot 3.5km out of the old town, and Banje beach, at the edge of the old town. Try your hand at the local seaside pastimes of volleyball, football and water polo.
Other sights worth visiting include the Maritime Museum, documenting the city's vital sailing and shipbuilding past, and Dubrovnik Natural History Museum, home to a 100 year-old taxidermy collection. The ornate pink marble Jesuit church, approached via a romantic baroque staircase modelled on the Spanish Steps in Rome, is a must-see, followed by the Franciscan Monastery and the Church of St. Ignatius.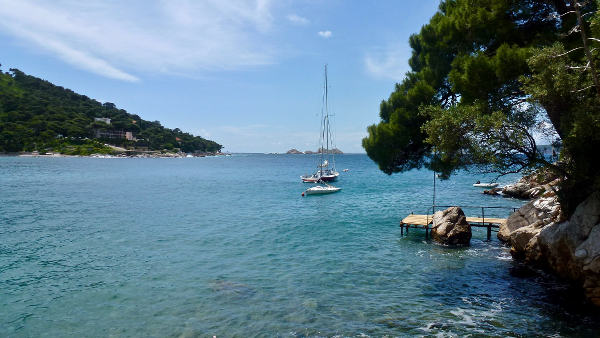 Scenic drives from Dubrovnik
Collect your car from Dubrovnik airport and head to Mount Srđ, for great views as well as a museum housed within a fortress. Stop off in the traditional Bosanka village to see traditional local living. Once a thriving fishing village, Bosanka offers a slower pace, perfect for an evening stroll down by the water and a delicious meal in a waterfront restaurant.
Drive also to the coastal road to Cavtat, the southern-most seaside town in Croatia, situated on the opposite side of the bay. When you've had enough of the city crowds, take a scenic one and a half hour drive to the Gulf of Kotor; the southernmost fjord in Europe. Harmoniously quiet and incredibly beautiful, you'll find sheer mountain backdrops to clear, blue waters, surrounded by lush, subtropical vegetation. Palm trees, magnolias, camellias, pomegranates, figs and grapevines are in abundance, adding to the exotic feel