Mini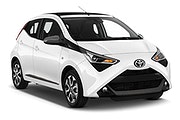 From €31
Economy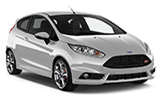 From €37
Compact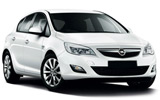 From €38
SUV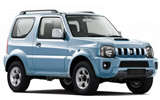 From €46
Car Hire in Alicante Airport Terminal
Last Updated: 7th Jan, 2023
AirportCarHire.com the leading car hire comparison site, for low prices with high service, we will compare car hire at Alicante airport to find you the Best Car Hire Company at Alicante Airport.. All quotes are supplied by the best car rental companies in Spain based on our customer feedback. We review Hertz, Avis, Alamo, Budget, Dollar, Sixt, Thrifty Europcar and many more. In addition to Alicante Airport, we can also source car hire at Alicante Train Station, Torrevieja or from many of our locations in Alicante city centre.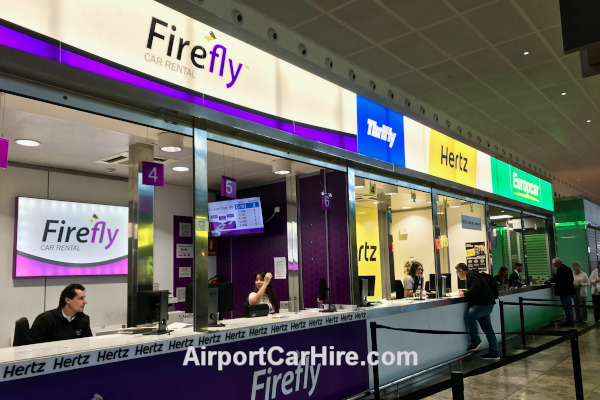 Alicante Airport is one of the four airports servicing the east coast of Spain. The other three are Valencia Airport, Murcia Airport, Barcelona Airport and Reus Airport. It is the sixth busiest airport in Spain in terms of passenger numbers. The airport provides visitors with easy access to a number of tourist resorts in the Levante region including Benidorm, Torrevieja, Denia, Calpe, as well as Alicante city.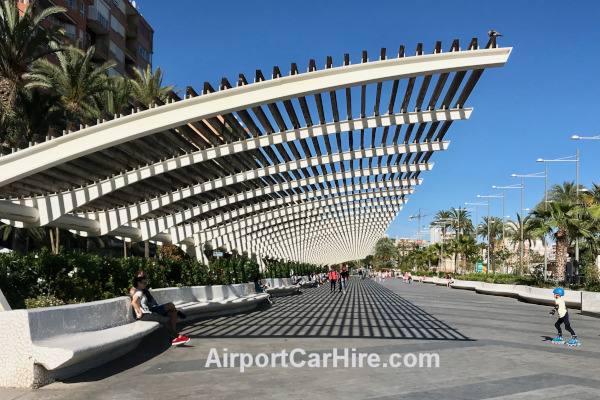 Alicante Airport officially called Aeropuerto Internacional de Alicante in Spain is located 10 km South of the city of Alicante in Eastern Spain just off the N332. The new terminal was officially opened on 23 March 2011 and now handles over 10 million passengers per year. The old Terminal 1 and Terminal 2 are now closed and all flights are handled through the New terminal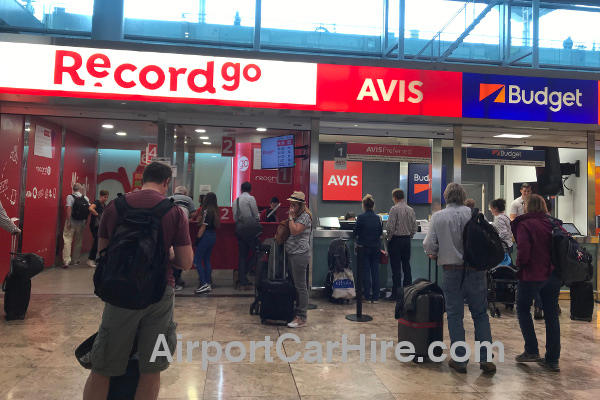 Alicante Airport Car Hire provides cheap car hire in Alicante and all along the Costa Dorada. Use our simple and secure booking process to make your reservation in three easy steps. We compare Care Rental prices from the leading rent a car companies such as Hertz, Avis, Alamo, Budget Dollar, National Car Rental, Sixt, Thrifty Europcar all offering the best Car Hire rates in Alicante Spain. Optional full insurance no excess car hire available. Choose from BMW, Ford, VW Golf, Convertibles or a 9 Seat Mini Bus to rent in Alicante Spain. We compare the market for you to bring you the cheapest cars in Costa Blanca in Alicante City, Benidorm, Javea, Torrevieja car hire. Please click here for no excess car hire Malaga Airport.
Alicante Car Rental FAQ
Which is the best car hire company at Alicante Airport?
Based on feedback from our customers who hired a car at Alicante Airport, Sixt Car Hire had the best customer satisfaction rating with a score of 8.5 out of a maximum of 10 points.
Do I need a credit card to rent a car in Alicante Airport Spain?
No, you do not need a credit card to rent a car in Alicante Airport Spain. We have an arrangement with leading car rental suppliers at Alicante Airport who will accept a debit card for payment.
Can I rent a car without paying a deposit in Alicante Airport Spain?
Yes you get rent a car without paying a deposit or by paying a very low deposit. When you book car hire with us you choose how much deposit you wish to pay. You can choose from Zero to €500 or €501 to €1000. First get a quote and on the left hand side of the results page simply select the amount of deposit you wish to pay. We will then send you a quote based on the amount you choose
Can I rent a car at Alicante Airport with a debit card?
Yes you can hire a car at Alicante Airport with a debit card issued by a bank. Conditions of debit card use: card must be in main driver's name. MasterCard or VISA only. Debit cards must be issued by a bank, and numbers must be embossed. Please note, the deposit amount will be charged if using a debit card and associated transactions fees may apply. Maximum rental duration 28 days if using a debit card. Prepaid and electronic cards (Visa Electron) are not accepted. Be sure to check the filter for Both Credit and Debit Cards on the left side under the heading Cards Accepted At Pick-Up. This will display the car hire companies that will accept Debit Cards. Please feel free to contact us TEL +353 (0)16852606 and we will be glad to assist you.
Can I rent a car at Alicante Airport Spain if I am over 70?
Certainly, you can hire a car at Alicante Airport from selected car rental companies up to 99 years of age with no extra charges or fees. Please see details of age Contact us and we will be glad to assist you by comparing the leading car hire companies to get you the best deal.
Can I rent a car at Alicante Airport if I am under 25?
You can hire a car at Alicante Airport if you are over 19 years of age. There will be an additional supplement of €8 per day. Please contact us directly and we will be glad to explain how to get the best deal for your age group.
Can I take a rental car from Alicante to France?
YYes some car hire companies will allow you to take a rental car cross border. You can only travel to Andorra, France and Portugal. If you intent to cross a border you must purchase a cover costing €9 per day, with a minimum cost of €27 and a maximum of €90. Travel to and between islands is not permitted.
How long do I need to hold a licence in order to rent a car in Alicante Airport?
A full licence held for minimum of 1 year with no major endorsements. UK licence holders need to present the photo card
Which documents do I need to hire a car at Alicante Airport?
The principle driver will need to have the following documents in his or her name. A full licence, a credit card, the voucher we will send you when you complete your booking, and a passport.
What is the fuel policy for a hire car in Alicante Airport?
The vast majority of cars have a full to full fuel policy, which means Your vehicle will be supplied with a full tank of fuel. To avoid incurring fuel charges, you will need to return it with the same amount of fuel as it had when you collected it.
Is it safe to rent a car during Coronavirus Covid-19 in Alicante Spain?
Yes, car hire is one of the safest methods of transport during Covid-19. Car rental companies are essential service providers and will remain open during the Covid-19. Additional precautions and safety measures are currently in place. All cars are deep cleaned and sanitised along with the rental office in line with WHO guidelines. Avis Goldcar, Europcar, Hertz, Sixt, are the car hire companies that sanitise rental cars in Alicante Spain.
*Please note you will need to check for the driver's age under important information for the car you choose, as age group may vary according to the size of the car.
Which car hire companies are at Alicante airport terminal?
The following car hire companies have a rental counter at Alicante Airport

















Which is the best car hire company at Alicante Airport?
This rating is taken from feedback we received from our customers that booked car hire at Alicante Airport.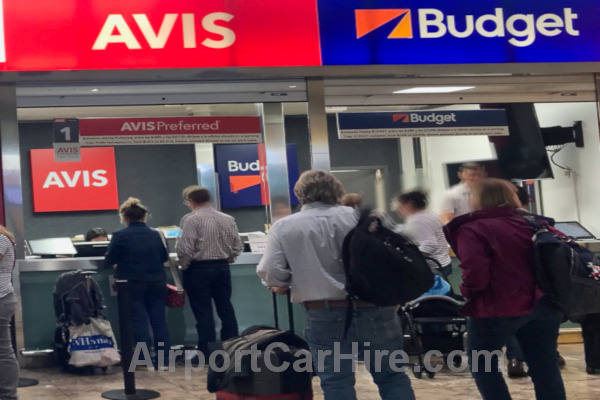 Avis Car Hire Desk Alicante Airport
Avis car hire is located in the main terminal in Alicante Airport. It is situated between the Record Go and the Sixt desks. To pick up your hire car, you need to check in here, after you do the paperwork you then take the elevator to the 1st floor when the Avis and Budget car rental car park is located. Please refer to your rental document to locate the correct bay number.
Pickup Address:
Aeropuerto De Alicante, Alicante, 03071, Spain

Opening Hours:
Monday: 07:00 - 24:00
Tuesday: 07:00 - 24:00
Wednesday: 07:00 - 24:00
Thursday: 07:00 - 24:00
Friday: 07:00 - 24:00
Saturday: 07:00 - 24:00
Sunday: 07:00 - 24:00
---
Alicante Car Rental Locations
Car Hire Alicante Airport
Alicante Airport Aeropuerto de Altet, Alicante, ES - 03004 Alicante ALC
Car hire Alicante city centre
Pickup Address:
Airport Aeropuerto de Altet, Alicante, ES - 03004
Calpe Avda. Generalitat Valenciana, nr 1, Calpe - Alicante.
Denia Plaza de Benidorm s/n, Denia office, Denia, Denia
Downtown Hotel Melia, Playa del Postiguet, Alicante
Ocana Ctra Ocana s/n Edif. Opel, Alicante
San Juan Ctra. Alicante - Valencia km 114, San Juan de Alicante
Torrevieja Avda. de las Cortes Valencianas (beside REPSOL station), Poligono Atalaya Mar Torrevieja
Train Station Avenida Salamanca N/A, Estacion de Renfe, Alicante, ES - 03003
Vistahermosa Avda Antonio Ramos Carratala

Opening Hours:
Monday: 08:00 - 18:00
Tuesday: 08:00 - 18:00
Wednesday: 08:00 - 18:00
Thursday: 08:00 - 18:00
Friday: 08:00 - 18:00
Saturday: 09:00 - 14:00
Sunday: Closed
Alicante Airport Information
Alicante Airport is located beside the main roads the A7, the A31 and the N340. As soon as you have picked up your luggage, you will soon be on these roads, travelling from north to south, exploring the best that the Costa Blanca has to offer.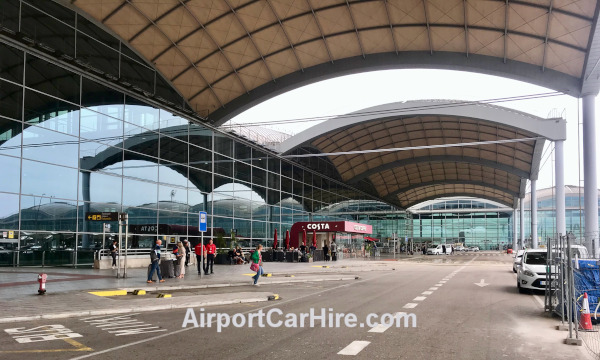 To get to Alicante Airport from Alicante city, take the Autovia Alicante-Murcia and leave at the Alicante airport junction. An alternative route is to follow the national road N-340 to the airport. From Benidorm, take the Autopista A-7.
The airport's new T2 terminal has recently increased the airport's flights and passenger capacity by 22 percent. There are many facilities for passengers within Alicante airport including, cafés, restaurants, bars, as well as a money exchange, ATMs, a post office, duty free and a variety of other stores selling a range of goods including cosmetics, sporting equipment, food and drink, clothing, toys, electronics, music and the usual newspapers and books. There is also a lost luggage office on the ground floor and a 24 hour medical service and pharmacy. Passengers in need of special requirements or wheelchair assistance are asked to inform their airlines when booking their flight. Alicante airport is home to specially fitted toilets as well as ramps and lifts for customers with physical disabilities.
Airport Name: Alicante Airport
Airport Code: ALC
ICAO: LEAL
Address: Aeropuerto de Altet, Alicante, ES - 03004 Alicante Spain
City: Alicante
Country: Spain
Telephone: (+34) 902404704
Time Zone: GMT + 1
Coordinates: 38.282222, -0.558056
Car Hire:Compare car rentals companies at Alicante Airport Avis, Budget, Europcar, Goldcar, Hertz, Recordgo Sixt, The car rental desks are located just beyond the Valencia Tourism Kiosk on the ground floor
Driving Directions to Alicante Airport Take the N332 from Alicante city centre.
Car Parking: Long and Short Term Parking Facilities available
Taxi service: Radio Taxi Elche opperates a taxi service in front of the main terminal building. Fares cost approx €25 to Alicante and €55 to Torrevieja.
Train service: The C6 bus line connects the airport and the stations of Luceros and Mercado, in Alicante city centre,
Bus service: Bus service operates from Alicante and Elche to and from Alicante Airport
Tourist Information Desk: Is located in the arrivals hall on ground floor.
Facilities: ATMs, Tourist office, Cafes and restaurants, including starbucks and Costa coffee, childrens play area, and medical services. VIP Lounge

Flights and destinations from Alicante Airport
Aer Lingus Belfast-International, Cork, Dublin
Air Algérie Oran Algeries
Air Berlin Berlin-Tegel, Düsseldorf, Frankfurt, Hamburg, Munich, Nuremberg , Paderborn Lippstadt, Palma de Mallorca, Stuttgart, Zürich
Air Europa Minorca , Palma de Mallorca, Paris-Orly, Tenerife-South
Air Finland Helsinki
Bmibaby Birmingham, Cardiff, East Midlands
Bulgaria Air Sofia
Cimber Sterling Copenhagen
City Airline Gothenburg-Landvetter
EasyJet Belfast-International, Bristol, Edinburgh , Glasgow-International, Liverpool, London-Gatwick, London-Luton, London-Stansted, Manchester, Newcastle upon Tyne
EasyJet Switzerland Basel/Mulhouse, Geneva
Flybe Exeter, Southampton
Iberia Madrid
Air Nostrum Asturias, Bilbao, Ibiza, Las Palmas de Gran Canaria, Minorca , Seville, Tenerife-North
Iceland Express Reykjavík-Keflavík
Jet2.com Blackpool, Leeds/Bradford, Manchester
Jetairfly Brussels, Liège, Ostend
Monarch Airlines Birmingham, London-Gatwick, London-Luton , Manchester
Norwegian Air Shuttle Bergen, Copenhagen, Oslo-Gardermoen, Oslo-Rygge, Stavanger, Stockholm-Arlanda, Trondheim, Warsaw Ryanair Aarhus , Altenburg, Billund, Birmingham, Bologna , Bournemouth, Bratislava, Bremen, Bristol, Brussels South-Charleroi, Cork Derry , Doncaster Sheffield , Dublin, Durham Tees Valley , East Midlands, Edinburgh, Eindhoven, Fez, Gdańsk, Glasgow-Prestwick, Gothenburg-City, Hahn, Haugesund, Karlsruhe/Baden-Baden, Kerry , Knock , Kraków, Leeds/Bradford, Liverpool, London-Gatwick, London-Stansted, Lübeck , Maastricht/Aachen, Madrid, Marrakech, Memmingen, Milan-Orio al Serio, Newquay , Norrköping , Oslo-Rygge, Oslo-Torp, Palma de Mallorca , Paris-Beauvais, Pisa, Poznań Santander, Santiago de Compostela, Seville, Stockholm-Skavsta, Stockholm-Västerås, Valladolid, Venice-Treviso, Weeze, Wrocław, Zaragoza Scandinavian Airlines Bergen, Kristiansand , Oslo-Gardermoen, Stavanger, Trondheim Spanair Algiers, Barcelona, Lanzarote , Madrid, Oran, Tenerife-South
S7 Airlines Moscow-Domodedovo
Transaero Moscow-Domodedovo
Transavia.com Amsterdam, Eindhoven, Rotterdam
VIM Airlines Moscow-Domodedovo
Vueling Airlines Barcelona, Ibiza , Paris-Charles de Gaulle


Alicante See & Do
Alicante
Famous for its magnificent, palm-lined boulevard, quality shopping and magnificent setting, Alicante was originally called 'Lucentum', the 'City of Light'. An attractive mix of gorgeous beaches, old plazas, outdoor adventure and great weather, Alicante is the perfect choice for tourists looking for culture, relaxation and sun-drenched fun..
Must see attractions in Alicante
The Castle of Santa Barbara is one of the biggest mediaeval fortresses in Spain and the number one stop for any visitor. Located in the centre of Alicante, this incredible structure overlooks city from the peak of Mount Benacantil. Visit the castle for a spot of history as well as spectacular vistas – and while there, remember to look out over El Postiguet beach for Moor's Head (it looks like a human face). Afterwards, return to the old town via Parque de la Ereta for refreshing sea breezes and lovely views.
Head to the luxurious marina for fine dining, shopping and boat trips. A busy area both night and day, it is the perfect spot for purchasing souvenirs and gifts or relaxing over quality food with unbeatable sea views. If you'd prefer to swim and lounge on the sand, there are a host of beaches in Alicante, but one of the most popular is San Juan Beach; only 4 km outside of the city and boasting a Blue Flag award, it is the perfect place for some relaxation.
For a more active break, visit some of the beautiful parks in the city. Canalejas Park is the oldest and home to gorgeous fountains and amazing statues, while EL Palmeral on the outskirts of the city is home to hundreds of shady palms and boasts impressive waterfalls and lakes. Parque del Morant offers gentle, shaded walkways and an open-air theatre that houses performances in the summer months.
Also visit the smaller but just as interesting Castillo de San Fernando on Tossal Hill, and the gothic Iglesia de Santa Maria; built between the 14th and 16th centuries, this pretty church is renowned for its Baroque interior and art collection. The town hall behind La Explanada Park is a dramatic structure and a stunning example of baroque architecture, while the Cathedral of San Nicolas has an impressive dome and lovely gardens to stroll around. .
Scenic drives in Alicante
Collect your hire car at Alicante Airport and head to the wonderful Caves of Canelobre; just 25 km from Alicante, these underground caverns boasts an array of stalactites and stalagmites with a 70 m high central cavern. From here, continue on to the nearby village of Busot to view the magnificent Golden Hill and 12th-century Moorish fort.
Tibi Castle is another popular scenic drive from Aliante; head out of the city on the A7 north, onto the CV-810, to witness one of the most scenic driving routes in the Costa Blanca region. A quiet, traditional village, Tibi is home to a myriad of whitewashed houses, the ruins of Moorish Tibi Castle surrounded by mountains and historic Castilla de Tibi. It takes approximately one hour to reach and is well worth the effort.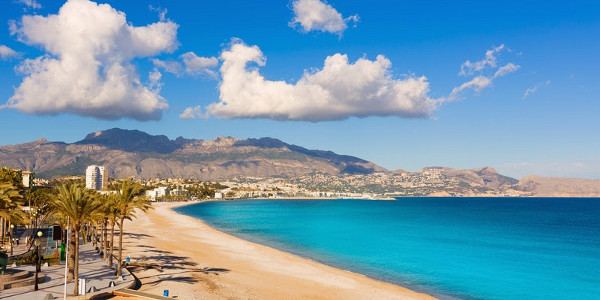 With the atmospheric El Barrio old quarter at the foot of the Cathedral of San Nicolas, its numerous pubs and bars and stunning port, Alicante is a bustling and beautiful city worth exploring. The Santa Barbara Castle medieval fortress on top of Mount Benacantil is an awe-inspiring landmark. Beaches are plentiful and varied, such as the huge boulevard and marina of Postiguet or the 90m stretch of white sand and surf at San Juan. For shopping, try the historic 17th century Central Mercado with its eclectic architecture and amazing fresh produce including fresh and salted fish, fruits, vegetables and baked goods.

Hotels Near Alicante Airport

Hotel Areca
Areca Hotel is located near the boardwalk and also offers 24-hour room service Each relaxed room at Areca Hotel comes with a mini bar and a flat-screen TV, while the bathrooms feature hair dryers and showers. All are equipped with a telephone, heating and a bathtub.
Hotel Doña Isabel
Hotel Doña Isabel is set in Torrellano, less than 1 km from Alicante's Airport and Conference Centre. It has a traditional Spanish restaurant and rooms with free Wi-Fi.
Places to Visit in Alicante
Alicante with mountain and sea views offers a lovely Spanish sun destination holiday, so why not hire a car in Alicante and see the sights and visitor attractions.
Beaches El Carabassi in Elche and Tabarca beaches
Blue Flag Beaches in Albufereta and Sant Joan
Blue Flag Beaches in Benidorm, Llevant, Mal Pas,and Ponent
Provincial Archaeological Museum
Municipal Archaeological Museum
Castillo de Santa Bárbara
Golf In Alicante
Club De Gold De Javea,
Club de Golf Ifach Moraira,
The Altea Golf Course,
Real de Faula Golf Benidorm,
Alicante Golf, Playa San Juan,
Club de Golf Las Ramblas de Orihuela near Torrevieja.