Jamaica Car Hire
Last Updated: 1st May, 2021
We will compare the market for you to get you the best car hire prices in Jamaica from the best car rental companies Hertz, Avis, Alamo, Budget, Dollar, Sixt, Thrifty and Europcar. Rent A Car in Kingston Airport, Montego Bay, Hilton Hotel for wide choice of cars, SUVs, Minibuses and Jeeps. So to compare hire car prices in Jamaica and get a fantastic deal just enter the dates above and we will give you a super fast quote.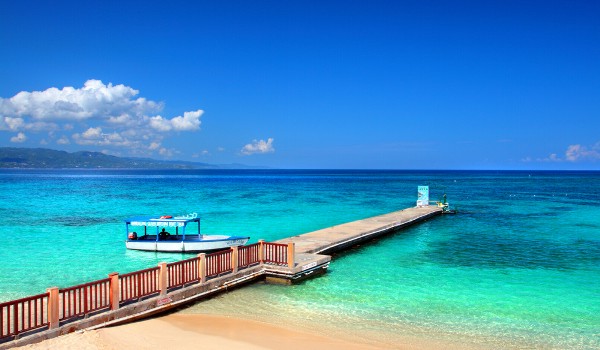 Jamaica Car Rental Locations
Kingston 17 Antigua Avenue, Kingston 10, New Kingston
Kingston International Airport (In-terminal), Norman Manley Jamaica
Mandevile Caledonia St., Mandevile
Montego Bay 34 Queens Drive, Shuttle Service, Montego Bay, St James
Montego Bay International Airport (In-terminal), Donald Sangster International Airport, Montego Bay, Jamaica, Montego Bay, Montego
Ocho Rios Hotel Delivery, Ocho Rios

Road Trip in Jamaica: 5 Must See Places
If you're a traveller looking to partake in an unforgettable journey through Jamaica, the ideal way to experience the local enchantment of the island is to rent a car and go exploring! Staying cooped up in a a resort becomes lacklustre after a while, and you realize the best adventures come to fruition when you go looking for them. Quench your wanderlust by diving into a hands-on road trip through one of the most notably gorgeous and culturally rich islands in the world.
Kick it off with Portland Parish
Start off with a bang on the Rock da Boat tour to Navy Island. Spend all day on the water and jam out to reggae with fellow explorers. When you're not rockin' the open seas, the quaint town of Portland exudes chill vibes and is known as the "green parish" of Jamaica with its lush foliage and abundance of waterfalls.
Explore Kingston
As the capital of the country and a staple destination in Jamaican tourism for all the right reasons, Kingston captures the heart of visitors with its beautiful landscapes and charming attractions. The highest point on the island, Blue Mountain Peak, is located here and remains one of the most visited natural sights in Jamaica. Culturally, Kingston is rich with prideful restaurants, bars, and museums, including the near obligatory Bob Marley Museum. What is Jamaica without Bob Marley (and vice versa)? Whether reggae or rainforest is your forte, Kingston is sure to satisfy your island desires
Drive to Ocho Rios
Go off the traditional vacation route in Ocho Rios where you can take a ride on the Chukka Caribbean Adventure's Zion Bus Line, retreat into nature in the Coyaba River Garden and Museum, or party it up Caribbean style in the Bamboo Beach club, one of the most popular spots to hit up in town.
Must See Montego Bay
The sparkling beaches and pristine aqua blue waters speak for themselves in this tropical paradise. After basking in the sunlight with daytime activities like snorkelling and parasailing, don't miss out on the insider's Luminous Lagoon night cruise. Watch the sparkle of the moonlight while you enjoy a complimentary rum beverage and dive into the water for a nocturnal swim. Once you've served your marine craving, wander inland for a jeep safari. This excursion won the World Travel Award in 2010 for the Leading Nature Adventure Excursion Operator in the Caribbean.
Navigate to Negril
If you were alive in the '90s, you were probably a fan of the movie Cool Runnings, a true story based on the first ever Jamaican bob sled team to make it to the Winter Olympics. Henceforth, you must attend the Kool Runnings Adventure Park with your family. If you are not travelling with children, the Jamaica Whitewater Expedition will take you on an entire ride of its own. Rafting is an extraordinary way to see the countryside with the perfect combination of thrilling river twists and serene sights of nature.
Avoid This
Note that taking a cab around the country is ill-advised. There are no meters to accurately calculate the proper fare; furthermore, many drivers can spot a tourist in an instant and will not hesitate to raise the prices nearly twice the appropriate amount. Also know that while carrying some cash is necessary, do not keep large amounts on you, even if it is hidden away. If you MUST, then especially avoid pulling it out in public. In addition, never leave your items unattended. While travelling through the country, remember that petty theft is a significant issue, but don't let this warning waive you from relishing in all the glory that is Jamaica. Merely being conscience of your surrounds as your embark on your journey will protect you from an unfortunate snag in your extraordinary trip ahead.