New Zealand Car Hire
Last Updated: 14th Jan, 2022
Looking for a cheap car hire in New Zealand? We will compare the rent a car market for you to get you the cheapest car hire rates in Aukland, Christchurch, Dubdin and New castcastle in New Zealand. All hire cars are provides by treh top brand car hire companies Hertz, Avis, Budget, Sitc Ezi Car Rental, Scotties, Abell, Snap and Ace Europcar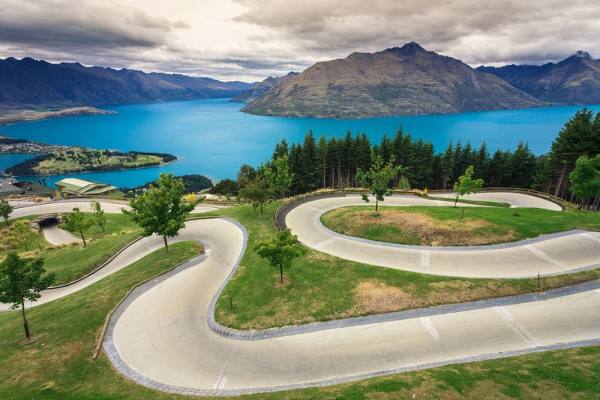 Rent a car in Auckland, Auckland Airport, Christchurch Airport, Picton, or Queenstown Airport, all car hire available in New Zealand. One way rentals in New Zealand All inclusive car rental pick up in Aukland and drop off anywhere in New Zealand
New Zealand See & Do
It's to no one's surprise that New Zealand is one of the most sought after holiday destinations on this planet. From gorgeous landscape that has been featured in such films as highly acclaimed The Hobbit and Lord of the Rings, to islands, lakes, thriving cities, and charming villages, New Zealand has everything a traveler could possibly desire. Land in one of the international airports, conveniently pick up your hired car, and zoom off to your vacation of a lifetime.
As you may know, the country is divided into two uniquely different yet equally amazing islands. The North Island has three times as many people as the South Island and warmer weather which yields to sunny and swimmable beach outings.
North Island
Begin your North Island road trip in Auckland, where you can entertain yourself at casinos, countryside farms, amusement parks, and natural volcanic landscape. If you're looking to unwind, it is a must to relax yourself and soak in a thermal heating pool. Look into what time of the year you'll be visiting Auckland as there are various festival events and outdoor festivals. For a daytrip in Auckland, head to Huapai only about 20 minutes away in a car.
Once you've conquered Auckland and the surrounding areas, head south on State Highway 1 about 90 minutes to Waikato where the landscape is gorgeous and the sunsets are impeccable.
South Island
You can take your hire car from the North to South Island via a ferry ride across Cook Strait that takes approximately three hours.
Throughout your tour of the South Island, where the natural scenery is pristine because of the lack of population, you have several cities as options for stops to explore. Head south down Highway 8 and check out Christ Church, Wanaka, Queenstown, the adventure capital of New Zealand, and Dunedin, a wonderful seaside town full of culture and greenery. Whether you stay on one island or opt to navigate both with your hired car, New Zealand is a spectacle from head to toe and will not be a trip that will soon be forgotten.
Top Places To Visit in Auckland, New Zealand
The North Island in New Zealand is home to Auckland city and Wellington, New Zealand's capital city. Auckland has Waitemata Harbour to one side and Manukau Harbour to the other and Auckland has become known as 'the city of sails' due to the number of yachts in the harbours. Auckland enjoys a warm temperature in general and just a mild damp Winter. Auckland has volcanic presence of small volcanic vents and cones and Mount Eden and One Tree Hill are both volcanic cones and both offer great views of Auckland. Enjoy a walk around the Blue Flag awarded Westhaven Marina in Auckland. Auckland Airport is a 40 minute drive from the Auckland city centre and a 20 minute drive from Manaukau city. Auckland Zoo
The 324 metre SkyTower for incredible views of the city and harbours
Visit the picturesque Bay of Islands region and Coromandel Peninsula for great beaches and in Rotorua experience the Maori culture and geothermal areas. Auckland Domain and Eden Gardens near Mount Eden
Auckland museum
Parnell village to see the dwellings and church of the first settlers
Shopping on Queen Street, Albert Street, Botany Town Centre, Shore City, Manukau City and Victoria Park Market
Beaches in Auckland include Karekare Beach, Te Henga Beach and Muriawai Beach
Golf in Auckland
Auckland Golf Club
Formosa Auckland Country Club, Beachlands
The Grange Golf Couse, Papatoetoe
Titirangi, Links Road, New Lynn
Whitford Park, Whitford