Austria Car Hire
Last Updated: 30th June, 2023
Rent a car Austria with Airport Car Hire Network we will compare the car rental market in Austria to bring you the cheapest car hire offers in Graz Airport, Innisbruck Airport, Klagenfurt Airport, Linz Airport, Salzburg Airport and Vienna Airport. We also provide City Centre Car Hire in Austria from the following rent a car companies. Buchbinder Rent A Car, Hertz, Avis, Alamo, Budget Dollar, National Sixt, Thrifty Europcar. Whether it is skiing in Alpbach, Saalbach, St Anton, or Salzbury or visiting the beautiful cultural city of Vienna or the old town in Graz, car hire in Austria is a must.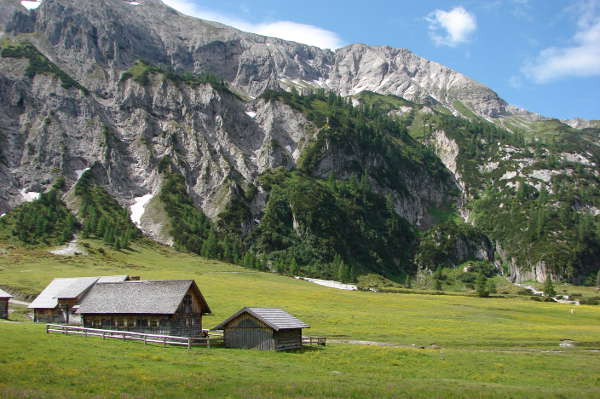 Austria is popular as a year round destination but especially for the Winter season for all its wonderful skiing resorts. It is also a good opportunity to drive and explore neighbouring Countries Switzerland, Germany, Czech Republic, Slovankia, Hungary, Slovenia or Italy.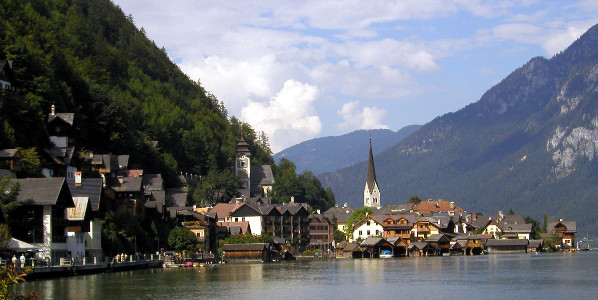 Austria boasts some of the prettiest and most charming cities in Europe, which should definitely be included in your Austrian itinerary. Although not the capital, Salzburg is one of the most visited cities in Austria and it?s easy to see why. As the setting for the 1960's musical ?The Sound of Music? and the birthplace of Mozart, the city attracts classical music aficionados and kitsch movie fans in equal quantities. Meanwhile, Vienna mesmerises with its old-fashioned character and Innsbruck captivates with its perfect mix of stunning Alpine scenery and vibrant metropolis. That?s before even mentioning the plethora of winter sports resorts, with their snow-capped log cabins and sloping pine forests, looking reminiscent of carefully iced Christmas cakes.
Austria Car Rental FAQ
What is the best car hire company in Austria?
Based on feedback from our customers who hired a car in Austria, Europcar Car Hire have the best customer satisfaction rating with a score of 8.9 out of a maximum of 10 points.
Can I rent a car in Austria with a debit card?
Yes you can book car hire with a debit card in Austria , no credit card required. Conditions of debit card use: card must be in main driver's name. MasterCard or VISA only. Debit cards must be issued by a bank, and numbers must be embossed. Please note, the deposit amount will be charged if using a debit card and associated transactions fees may apply. Maximum rental duration 28 days if using a debit card. Prepaid and electronic cards (Visa Electron) are not accepted. Be sure to check the filter for Both Credit and Debit Cards on the left side under the heading Cards Accepted At Pick-Up.
Can I rent a car in Austria if I am over 70?
Yes, you can hire a car in Austria from some car rental companies up to 99 years of age with no extra charges or fees. Contact us we will be glad to assist you by comparing the leading car hire companies to get you the best deals for drivers over 70 in Austria.
Can I rent a car in Austria if I am under 25?
You can hire a car in Austria at 19 years of age, with additional fees. You can hire a car in Austria at 19 years of age, with additional fees. Hertz young driver's fee for drivers age: 19 to 24 years. Charge 7.27 EUR per day. Includes 21.2% tax. Maximum 50 EUR. Includes 20% tax. Please contact us and we will be glad to explain how to get the best deal for your age group in Austria.
Can I take a rental car from Austria to visit a different Country in Europe?
Yes some car hire companies will allow you to take a rental car cross border, but you will need to get permission first. For example Hertz vehicles can only be driven into EU countries (except Bulgaria, Estonia, Latvia, Lithuania and Romania) and Switzerland.There may be additional fees to cross an International border.
Can I pick up a rental car in Vienna and drop it off in a different city?
Yes some car hire companies will allow one way rentals, however you will need to let them know before hand. There may be an additional one way rental fee if you leave the car in a different location to the pick location.
How long do I need to hold a licence in order to rent a car in Austria?
A full licence held for minimum of 1 year with no major endorsements. UK licence holders need to present the photo card.
Which documents do I need to hire a car in Austria?
The principle driver will need to have the following documents in his or her name. A full licence, a credit card, the voucher we will send you when you complete your booking, and a passport. A printed version of your voucher must be produced upon arrival at the rental desk. Failure to present the voucher means the car rental agent may charge you at the local rates. If your form of identification does not include or match your current address, then a separate printed proof of address will be required.
What is the fuel policy for a hire car in Austria?
This will depend on the car hire supplier you select. The vast majority of cars have a full to full fuel policy, which means your vehicle will be supplied with a full tank of fuel. To avoid incurring fuel charges, you will need to return it with the same amount of fuel as it had when you collected it. You can also choose pick up full return empty. This maybe more convenient if you wish to drop the car back without delays, but it will be more expensive.

Austria Car Rental Locations
Amstetten (Franchise office) Mozartstrasse 14, Amstetten
Bregenz Fritz-mayer-platz 1
Dornbirn - City F?bergasse 15, Dornbirn City
Graz - Airport Verkaufskoje, Graz Airport, Graz, E3.06/03
Graz - City Main Station, Europaplatz 4, Graz City, A-8010
Innsbruck Salurnerstrasse 8, Innsbruck, A-6020
Innsbruck - Airport Meet and Greet service, Innsbruck, Innsbruck
Kitzbuehel Josef Pirchl Strasse
Klagenfurt Villacher Strasse 213, Klagenfurt
Klagenfurt - Airport Flughafenstrasse 60,, Klagenfurt, Klagenfurt
Klagenfurt - Train station Walter-von-der-Vogelweide-Platz 1, Klagenfurt, 9020
Linz Bahnhofplatz 3-6, Linz, A-4020
Linz - Airport Car Rental Parking Centre, Flughafenstrasse Nr. 1,, Linz, A-4063, Horsching, Linz
Linz Train Station Linz Train Station, Linz
Linz-Kleinmunchen Zeppelinstr. 1/Ecke Wiener Str, Linz, 4030
Rankweil Lehenweg 10, Rankweil, 6830
Salzburg Vogelweidestrasse 63,, Salzburg, Salzburg
Salzburg - Airport Salzburg Airport, Salzburg, A-5020
St Poelten PIA, BREITENECKERGASSE 2, SANKT POELTEN, 3100
Vienna - Airport Schwechat Airport, Vienna, A-1300
Vienna - City Hilton Vienna Hotel, City Air Terminal,
Vienna - Kagran Wagramer Str. 177, Wien, 1220
Vienna - Ketzergasse KETZERGASSE 118, VIENNA, 1230, AT
Vienna - North Leopoldauerstrasse 90, Vienna (North), 1210
Vienna - North - Wien 1220 Wagramer Strasse 124, Vienna - Wien, A-1220
Vienna - South RICHARD STRAUSS STRASSE 12, VIENNA, 1230
Vienna Train Station FELBERSTRASSE/WIPARK GARAGE, VIENNA, 1150
Vienna - West Westbahnhof, Europaplatz 1, Vienna (West), A-1150
Villach Kaerntner Bundesstrasse 17, Villach-Fuernitz, 9586
Weiz Klammstrasse 2, Weiz, 8160
Wels Gunskirchner Strasse 1, Wels, A-4600
Wiener Neudorf Strasse 1 / Objekt 9, Wiener Neudorf, 2351
Wiener Neustadt NEUNKIRCHNER STRASSE 90, WIENER NEUSTADT, 2700, AT
Wien-V?endorf Ortsstrasse 18 A, V?endorf, 2331
Zell Am See PORSCHE-INTERAUTO KG SCHUETTDORF, ZELL AM SEE, 5700, AT

Austria See & Do
Austria is one of Europe's most scenic countries and offers plenty of scope for hire car touring. Let your Austria car hire experience take you through a landscape worthy of its own musical. Driving through Austria you'll encounter Tyrol?s yodelling peaks, lilting hills in Innsbruck and the gentle rush of the dazzling blue Danube. The scenery truly is alive with its own unique sound. Hiring a car with City Car Rentals allows you to experience the fragile, yet stunning beauty of Austria at a low cost. From plucking sweet alpine edelweiss on a sun-dappled mountainside to following in the footsteps of Mozart in picturesque Salzburg, we'll be there for you.
It is a small, Alpine country, located in Central Europe. It is best known for its charming mountain villages, stunning baroque architecture and some of the most influential composers of the Classical period. If you are planning a road trip through Austria, here are some of the main stops you should make on the way from Innsbruck to Vienna.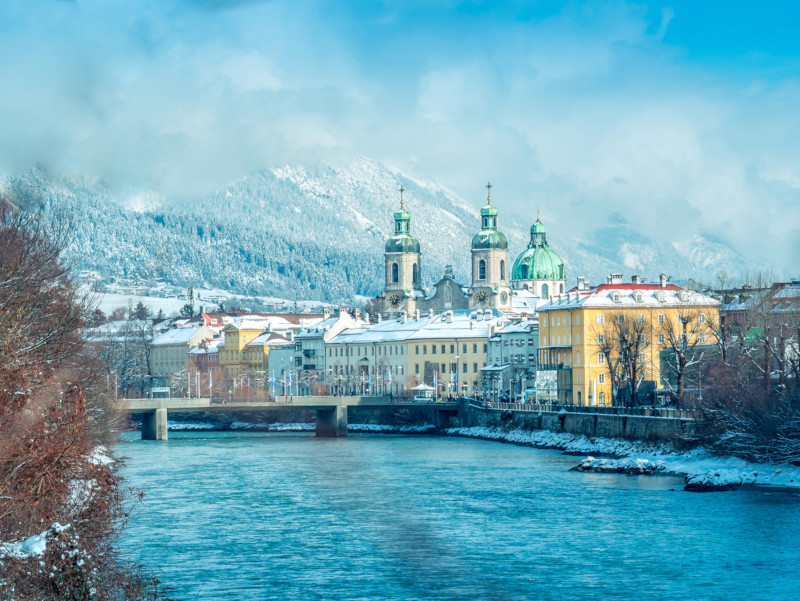 Innsbruck
Innsbruck is the capital of the federal state of Tyrol. The name of the city can be translated as "a bridge over the Inn", referring to its location in the Inn Valley. While still in the city, make sure to visit the Old Town. Here you can see the popular Golden Roof, or Goldenes Dachl, which was completed in 1500 to mark the wedding of Emperor Maximilian I and Bianca Maria Sforza.
Other famous tourist destinations in Innsbruck are the Hofburg, a former Habsburg Imperial Palace, the Tyrolean Folk Art Museum and the Hofkirche, built by Emperor Ferdinand I in 1553.
Mayrhofen
After visiting the Tyrolean capital, you can head to Mayrhofen, a small town, located less than 45 miles southeast of Innsbruck. It is best known for the Snowbombing music festival, held each spring since 2005.
The Gerlos Alpine Road and the Grossglockner High Alpine Road
From Mayrhofen, you can continue your road trip along the Gerlos Alpine Road, which would take you through the Gerlos Pass and near the Krimml Waterfalls. Then you can take the Grossglockner High Alpine Road, named after Grossglockner, the highest mountain in Austria. This route offers incredible scenic view of the Austrian Alps.
Salzkammergut
Continue through the lake district of Salzkammergut. Salzkammergut is a resort area, situated in the heart of Austria. Some of the major points of interest in the region are the towns of Bad Ischl and St. Wolfgang, as well as the picturesque village of Hallstatt, which has been a UNESCO World Heritage Site since 1997.
Salzburg
The next important stop on your road trip from Innsbruck to Vienna is the city of Salzburg. It is the capital of the federal state of Salzburg and one of Austria's largest cities. Salzburg is also the birthplace of Mozart.
Some of the most popular tourist destinations in the city are the Old Town, listed as a UNESCO World Heritage Site in 1997, the Salzburg Cathedral, an impressive baroque building and the Mirabell Palace.
The Danube Valley
After leaving Salzburg, continue your road trip through the Danube Valley. Some of the places to see here are the Melk Abbey, a huge Benedictine monastery, located in the city of Melk, the Wachau Valley, Austria's most famous wine region, and the beautiful town of Krems an der Donau.
Hotels in Austria

Hotel Savoyen
Hotel Savoyen, Vienna An impressive blend of tradition and modernity is reflected in the design of the Hotel Savoyen. Housed in the former building of the Austrian State Print, the hotel represents an architectural bridge from the past to the future. This hotel is an extraordinary lifestyle product in the style of the 21st century. The former building of the Austrian State Print now plays home to the chic city-hopper, as well as the world-travelling businessman.
Hotel Evido
The 3 star Hotel Evido is newly built and offers 20 tastefully decorated rooms including flat-screen TV, broadband internet, clock radio and shower facilities. We offer a generous breakfast buffet in our well furnished breakfast room in pleasant atmosphere. The perfect location near the city centre and the main train station makes the Hotel Evido a very good starting point for sightseeing and business guests.
The Mercure Grand Hotel
The Mercure Grand Hotel Biedermeier This charming 4-star hotel, an oasis in the city centre, is located in a quiet, listed heritage style Biedermeier arcade. Ideal for taking a quick stroll and exploring the city's highlights including St. Stephen's cathedral, Belvedere castle and the Ringstrasse. 201 air-conditioned, Biedermeier-style rooms, 2 restaurants, café and bar. Relaxation area with fitness centre and sauna, free high-speed Internet connection in the lobby and secure indoor car parking.
Amade Hotel Schaffenrath
Amade Hotel Schaffenrath, in the southern section of Salzburg, pleases guests with its many different sides. The hotel's 48 rooms are characterized by a friendly atmosphere, while the seminar area and 28 apartments offer guests plenty of extra space and modern architecture. Known for its high quality, the hotel in Salzburg offers travellers of varying tastes a home-away-from-home for an extended period of time.
Hotel Ibis Innsbruck
Hotel Ibis Innsbruck Centrally located in front of the Innsbruck's main train station, the Ibis Innsbruck is only 500 metres from the Triumphal Arch and a 5-minute walk from the old town. The spacious and modern rooms are all air-conditioned. There is a computer with free internet access in the lobby. The Ibis Innsbruck also features an underground car park.