Belgium Car Hire
Last Updated: 1st May, 2021
Airport Car Hire Belgium provides Car Hire at Antwerp Airport, Bruges, Brussels Charleroi and Zaventem and Liege Airports and we compare car hire rates at the following rent a car companies worldwide, Hertz, Avis, Alamo, Budget Dollar, National Sixt, Thrifty Europcar.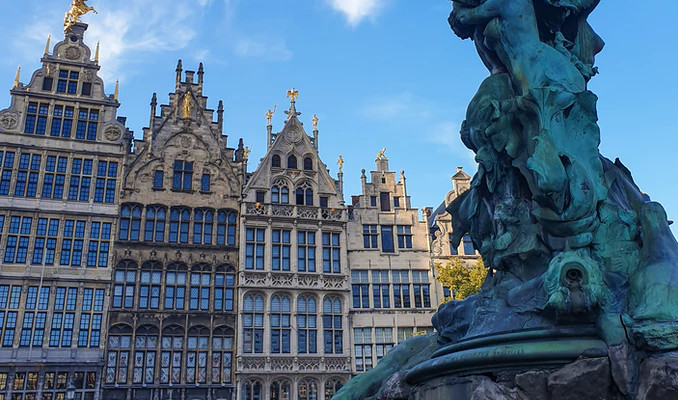 Antwerp Belgium
Belgium Car Rental FAQ
What is the best car hire company in Belgium?
Based on feedback from our customers who hired a car in Belgium, Hertz Car Hire have the best customer satisfaction rating with a score of 8.8 out of a maximum of 10 points.
Can I rent a car in Belgium with a debit card?
Yes you can book car hire with a debit card in Belgium , no credit card required. Conditions of debit card use: card must be in main driver's name. MasterCard or VISA only. Debit cards must be issued by a bank, and numbers must be embossed. Please note, the deposit amount will be charged if using a debit card and associated transactions fees may apply. Maximum rental duration 28 days if using a debit card. Prepaid and electronic cards (Visa Electron) are not accepted. Be sure to check the filter for Both Credit and Debit Cards on the left side under the heading Cards Accepted At Pick-Up.
Can I rent a car in Belgium if I am over 70?
Yes, you can hire a car in Belgium from most car rental companies up to 99 years of age with no extra charges or fees. Contact us we will be glad to assist you by comparing the leading car hire companies to get you the best deals for drivers over 70 in Belgium.
Can I rent a car in Belgium if I am under 25?
You can hire a car in Belgium at 21 years of age, with additional fees. Sixt charge for young driver's aged 21 to 24 years is €16.5 EUR per day. Maximum €164.99 EUR. Includes 21% tax. Keddy charge for young driver's aged 23 to 25 years is €12.4 EUR per day. Maximum 124 EUR. (Excludes tax). Hertz charge for young driver's aged 23 to 25 years is €36.3 EUR per day. Maximum €363 EUR. Includes 21% tax. Please contact us and we will be glad to explain how to get the best deal for your age group in Belgium.
Can I take a rental car from Belgium to visit a different Country?
Yes some car hire companies will allow you to take a rental car cross border, but you will need to get permission first. Yes some car hire companies will allow you to take a rental car cross border, but you will need to get permission first. Avis policy will allow you to use the vehicle in the following countries: Andore, Austria, Belgium, Denmark, Germany, Finland, France (European part), Republic of Ireland, Italy, Liechtenstein, Luxembourg, The Netherlands, Norway, Monaco, Portugal, Spain, Sweden, Switzerland. You are not allowed to use the vehicle in Corsica, the Italian Islands, Melilla, Ceuta, the Spanish Islands, Channels Islands or the Isle of Man.There may be additional fees to cross an International border. There may be additional fees to cross an International border.
Can I pick up a rental car in Brussels and drop it off in a different city?
Yes some car hire companies will allow one way rentals, however you will need to let them know before hand. There may be an additional one way rental fee if you leave the car in a different location to the pick location.
How long do I need to hold a licence in order to rent a car in Belgium?
A full licence held for minimum of 1 year with no major endorsements. UK licence holders need to present the photo card.
Which documents do I need to hire a car in Belgium?
The principle driver will need to have the following documents in his or her name. A full licence, a credit card, the voucher we will send you when you complete your booking, and a passport. A printed version of your voucher must be produced upon arrival at the rental desk. Failure to present the voucher means the car rental agent may charge you at the local rates. If your form of identification does not include or match your current address, then a separate printed proof of address will be required.
What is the fuel policy for a hire car in Belgium?
This will depend on the car hire supplier you select. The vast majority of cars have a full to full fuel policy, which means your vehicle will be supplied with a full tank of fuel. To avoid incurring fuel charges, you will need to return it with the same amount of fuel as it had when you collected it. You can also choose pick up full return empty. This maybe more convenient if you wish to drop the car back without delays, but it will be more expensive.
Belgium See & Do
Nestled in the heart of Europe and yet retaining a distinctly old world charm of its own, the country of Belgium makes for a fantastic holiday experience, whether as a final destination or as part of a longer European trip. Booking you car hire with citycarrentals.com will not only ensure you receive the most competitive prices but will also allow you to avail of our comprehensive network of car pick up and drop off points throughout Belgium, including 7 locations in Brussels alone.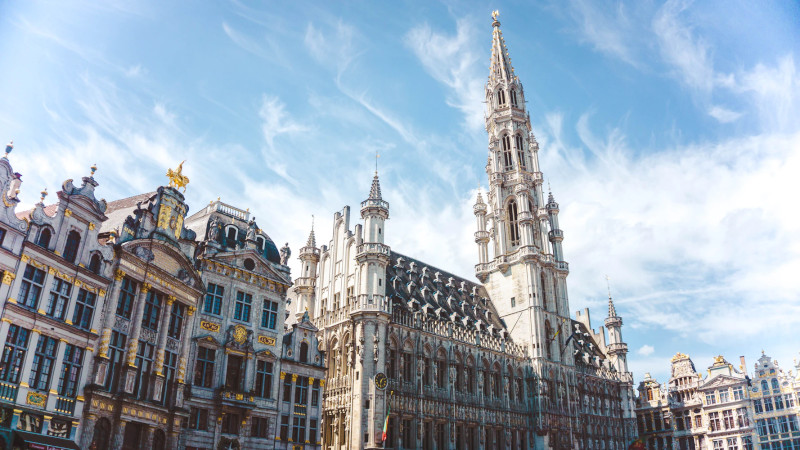 Brussels Belgium
The capital of Belgium, Brussels, is also the seat of power for the European Union and thus the city is forever suitably in motion, packed with politicos and powerbrokers as well as international tourists who come in search of Belgium?s world famous beer, chocolate and waffles. Dating back to at least the time of the German Emperor, Otto II, in 977AD, the city features many spectacular examples of both Gothic and Baroque architecture, as can be viewed at the magnificent Hotel de Ville and surrounding guild houses.
Beyond the charming confines of Brussels, the compact and captivating country of Belgium has a wealth of attractions to enjoy. Lying west of Brussels, the medieval town of Bruges is famed not only for its cobbled streets and canals, but also for its popularity with honeymooning couples. A short drive from Bruges will take you to the coastal town of Ypres, where the graves of soldiers who fought and died in both the first and second world wars lie amidst the poppy fields that populate the Flanders region. From medieval towns and villages to Europe?s current seat of power, citycarrentals.com can arrange the best Belgian car hire deals for you whatever time of year you choose to travel. Drive and explore Antwerp, Brugge, Charleroi and Ghent..
Belgium Car Rental Locations
Car Hire in Belgium is available at the following locations
Antwerp Vosseschijn Straat 11, Antwerpen, 2030 BE Antwerpen
Anvers Noorderlaan 32, 2060 Anvers BE Anvers
Ath CHAUSSEE DE TOURNAI 82, ATH, 7800 BE ATH
Berchem - Train Station High Speed Train Station BE Antwerpen
Brugge SINT PIETERSKAAI 48, BRUGGE, 8000 BE BRUGGE
Brussels - Charleroi RUE DE MONTIGNY 246, CHARLEROI, 6000 BE CHARLEROI
Brussels - Charleroi Airport BUILDING S 6 DESK IN ARRIVAL HALL, GOSSELIES, 6041 BE GOSSELIES
Brussels - City Chaussee De Waterloo 538, Brussels City BE Brussels City
Brussels - Hilton Hotel Blv Waterloo 38, Brussels, 1000 BE Brussels
Brussels - Saint Denis RUE SAINT DENIS 281, BRUXELLES, 1190 BE BRUXELLES
Brussels - TGV Station EUROSTAR/TGV ARRIVAL HALL, BRUSSELS, 1060 BE BRUSSELS
Brussels - Waterloo CLOS LAMARTINE, WATERLOO/BRAINE LALLEUD, 1420 BE WATERLOO/BRAINE LALLEUD
Brussels - Zaventem Weiveldlaan 8, Zaventem-Brussles BE Zaventem-Brussles
Brussels - Zaventem Airport Arrivals Hall,, Brussels, Zaventem BE Brussels
Gent Aaigemstraat 16, Gent, 9000 BE Gent
Hasselt GOUVERNEUR VERWILGHENSINGEL 2B, HASSELT, 3500 BE HASSELT
Kortrijk VLAMINGSTRAAT 4/13, WEVELGEM, 8560 BE WEVELGEM
Leuven Esso Station BE Leuven
Liege - Airport International Airport, Arivals hall, P.O.Box 51, Brussels, 1930 BE
Liege - North RUE DIEUDONNE DEFRANCE 54, LIEGE, 4020 BE LIEGE
Mechelen BATTELSESTEENWEG 374, MECHELEN, 2800 BE MECHELEN
Mons RUE GRANDE 191 A, MONS (MAISIERES), 7020 BE MONS (MAISIERES)
Namur CHAUSSEE DE MARCHE 601, NAMUR, 5101 BE NAMUR
Oostende HOEK TORHOUTSESTEENWEG-KASTANJELAAN, OOSTENDE, 8400 BE OOSTENDE
Rochefort ZONING INDUSTRIEL DE BAILLONVILLE, BAILLONVILLE, 5377 BE BAILLONVILLE
Tournai RUE DES JESUITES 49, TOURNAI, 7500 BE TOURNAI
Hotels in Antwerp

Radisson BLU Astrid Antwerp
Radisson Blu Astrid Hotel is centrally located in the heart of the world famous diamond area, opposite the monumental train station and zoo. The hotel is completely designed and decorated by the renowned, US born, architect Michael Graves, and this 4-star modern property offers 247 fully air-conditioned contemporary guestrooms, including executive rooms and suites. Other hotel facilities include car parking (against a charge) and the Action Club with gym, indoor swimming pool, Jacuzzi, sauna, steam room, solarium and massage. Radisson Blu Astrid Hotel is also home of Aquatopia, Antwerp's newest and most exciting attraction! No less than 350 species of fish swim within the fantastic underwater world of Aquatopia - Europe's most spectacular Oceanarium. A short train trip will deliver you to Antwerp Airport.
Ramada Plaza Antwerp
boasts a supreme location just 2 minutes from the motorways to Brussels, the coast and the Netherlands. Close to two major airports and train stations and just around the corner from the city centre, it is good for travellers of all kinds. You are based in the fashionable South Quarter and so surrounded by interesting boutiques, bars, cafes... Surrounded by a quiet and relaxing atmosphere adjacent to a beautiful park, you are perfectly located for a calming break. The hotel is that of the trendy and modern variety, yet retaining an inherent cosiness. Rooms are spacious and deluxe featuring all expected modern conveniences. We welcome every guest with a glass of champagne or orange juice!
The Colombus
is a charming hotel in the centre of bustling Antwerp, in the spotlights of the Opera and in the immediate vicinity of the diamond district. A warm welcome awaits you when you arrive at the hotel and the pleasant lounge is just the place to unwind or use the free guest computer.The Bali-inspired swimming pool is your invitation to relax in peace and quiet, while the more sports-minded can work out in our fitness centre.
The Astoria Hotel Antwerp
(formerly Tulip Inn) was refurbished in January 2008 and is located in the heart of the city centre adjacent to the beautiful city park. The old city with its restaurants, bars and world-renowned diamond sector are located just around the corner. The central station and the main shopping street are less than five minutes walk away.
This well established hotel enjoys a reputation for its relaxed atmosphere, large breakfast buffet, Kosher Corner and friendly service.
Hyllit Hotel
The newly renovated is a modern and luxurious hotel, situated on the most prestigious shopping avenue De Keyserlei. Benefit from the central location and the spacious rooms. The rooms and suites have a private bathroom, a work desk, interactive TV and individually controlled air-conditioning. A rich breakfast buffet is served every morning in the breakfast room. Enjoy the panoramic view. The Gran Duca roof-top restaurant offers a beautiful view of the city as well. Taste delicious French-Italian cuisine here after a busy day. If you want to relax, you can use the sauna and the indoor swimming pool in the Health and Leisure centre. There is also a fitness area if you want to work-out during your stay. Hyllit Hotel is only 500 metres away from the zoo and the Central Station. Boutiques, shops, cafés and bars are all in the vicinity of this lovely hotel
Hotels in Bruges, Brugge
Hotel Relais Ravestein
A perfect marriage between classic grandeur and new style which makes you feel at home immediately. Relais Ravestein is a top-class hotel with a unique décor where personalised service and details are paramount. The concept is based upon the well-known "boutique hotels". The 16 suites offer all facilities the international guest can expect.
Hotel Rosenburg
is the only hotel situated at the inner harbour of the historical centre of Bruges. This quiet location with free public parking space around the hotel is the first choice of many (repeating) guests. Situated along a tranquil and picturesque canal, close to the major tourist attractions of the area, the hotel is ideal for a sightseeing stay in Bruge. The spacious rooms offer all modern comforts to ensure that your stay is relaxing and memorable. In the mornings you can enjoy a delicious buffet breakfast in the Orangerie, overlooking the rose garden.