Bulgaria Car Hire
Last Updated: 18th Jan, 2023
Looking for a cheap car rental in Bulgaria? We will compare the rent a car market for you to get you the cheapest price and above all the best deal. Cheap Car Hire from rent a car companies in Bulgaria including Top Rent A Car Hertz, Avis, Alamo, Budget Dollar, National Sixt, Thrifty Europcar at Bourgas Airport, Sofia Airport, Varna Airport plus Sofia City and Sunny Beach and Golden sands.
In recent years Bulgaria has become a popular tourist destination for Europeans. The large majority of visitors come either to the seaside, in summer, or skiing, in winter, attracted by the low prices or relatively developed infrastructure. But few people choose Bulgaria as a motoring destination, despite the many spectacular roads you can find here. We will list a few below to give you a flavour of what is in store
Bulgaria Car Rental FAQ
What is the best car hire company in Bulgaria?
Based on feedback from our customers who hired a car in Bulgaria, Europcar Car Hire have the best customer satisfaction rating with a score of 8.8 out of a maximum of 10 points.
Can I rent a car in Bulgaria with a debit card?
Yes you can book car hire with a debit card in Bulgaria , no credit card required. Conditions of debit card use: card must be in main driver's name. MasterCard or VISA only. Debit cards must be issued by a bank, and numbers must be embossed. Please note, the deposit amount will be charged if using a debit card and associated transactions fees may apply. Maximum rental duration 28 days if using a debit card. Prepaid and electronic cards (Visa Electron) are not accepted. Be sure to check the filter for Both Credit and Debit Cards on the left side under the heading Cards Accepted At Pick-Up.
Can I rent a car in Bulgaria if I am over 70?
Yes, you can hire a car in Bulgaria from some car rental companies up to 99 years of age with no extra charges or fees. Contact us we will be glad to assist you by comparing the leading car hire companies to get you the best deals for drivers over 70 in Bulgaria.
Can I rent a car in Bulgaria if I am under 25?
You can hire a car in Bulgaria at 21 years of age, with additional fees. Some companies do not charge. Please contact us and we will be glad to explain how to get the best deal for your age group in Bulgaria.
Can I take a rental car from Bulgaria to visit a different Country?
Yes some car hire companies will allow you to take a rental car cross border, but you will need to get permission first. Alamo will only allow a rental car to be taken into following Countries: Albania, Belgium, Bosnia, Greece, Denmark, Finland, France, Germany, Great Britain, Ireland, Luxembourg, Moldova, Montenegro, Netherlands, Norway, Austria, Portugal, Sweden, Croatia, Italy, Poland, Romania, Slovakia, Slovenia, Serbia, Czech Republic, Fyrom, Hungary, Spain and Switzerland. There may be additional fees to cross an International border.
Can I pick up a rental car in Sofia and drop it off in a different city?
Yes some car hire companies will allow one way rentals, however you will need to let them know before hand. There may be an additional one way rental fee if you leave the car in a different location to the pick location.
How long do I need to hold a licence in order to rent a car in Bulgaria?
A full licence held for minimum of 1 year with no major endorsements. UK licence holders need to present the photo card.
Which documents do I need to hire a car in Bulgaria?
The principle driver will need to have the following documents in his or her name. A full licence, a credit card, the voucher we will send you when you complete your booking, and a passport. A printed version of your voucher must be produced upon arrival at the rental desk. Failure to present the voucher means the car rental agent may charge you at the local rates. If your form of identification does not include or match your current address, then a separate printed proof of address will be required.
What is the fuel policy for a hire car in Bulgaria?
This will depend on the car hire supplier you select. The vast majority of cars have a full to full fuel policy, which means your vehicle will be supplied with a full tank of fuel. To avoid incurring fuel charges, you will need to return it with the same amount of fuel as it had when you collected it. You can also choose pick up full return empty. This maybe more convenient if you wish to drop the car back without delays, but it will be more expensive.
Bulgaria Car Rental Locations
Balchik 1A Bouzludja Str., Balchik
Bourgas 53 Trailko Kitanchev Street, Bourgas
Bourgas - Airport Airport Delivery - Car Agent will greet customer
Dobritch 6 Alen Mak Str., Dobritch
Duni Duni Royal Resort, Duni, 8133
Golden Sands 1737 Manastirski rid str., post 2-22
Nesebar Euroins Building, Messamvria Square, Nessebar, 8230
Sofia 20 Petrohan Str, Sofia, BG - 1505, Sofia, BG - 1505, Sofia
Sofia - Airport Sofia Airport, Sofia, Sofia
Sofia - Downtown 135-A Rakovski Str., SOFIA
Sofia - Vaptsarov 53 Nikola Vaptsarov BLVD, Sofia
St. Konstantin at Elena 61 Sveti Nikola Str., Elena
Sunny Beach Sunny Beach Resort-Hotel Globu, Sunny Beach, 8240
Varna 195 Chaika Quarter, Varna
Varna - Airport International Arrivals, Varna International Airport, Varna

Bulgaria Road Trips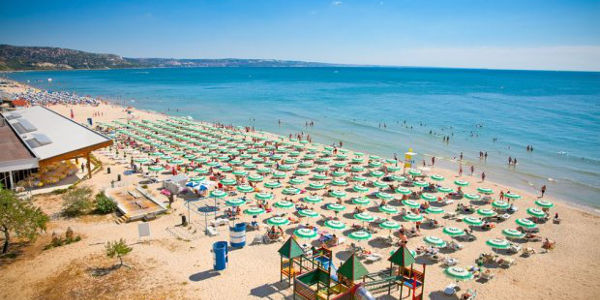 Car rental in Bulgaria is popular among tourists and is available at all airports and cities. All the major car hire companies Top Rent A Car Hertz, Avis, Alamo, Budget Dollar, National Sixt, Thrifty Europcar all have offices in Bulgaria. So if you are arriving at Burgas Airport or Varna Airport a good place to start your road trip is the Bulgarian Black Sea Coast. From Burgas, you can head up North, on the spectacular coastal road towards Varna. You'll pass through Bulgaria's main seaside resorts on the way including the famous Sunny Beach and further north of Varna Golden Sands Beach.
Royal Castle in Balchik.
Varna, Bulgaria's biggest port, is located at the place where the Balkans meet the Black Sea, a spectacular land of mountain and water. Further up North, the Royal Castle in Balchik. It was formerly the royal castle of the Kings of Romania when this region belonged to Bulgaria's Northern neighbor, It is worth visiting, not only because of its interesting architecture and fantastic views, but also because of the huge botanical garden on the premises.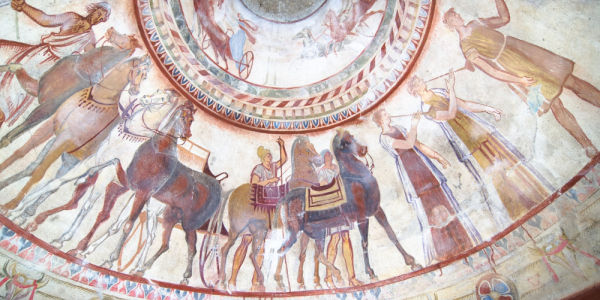 Heading west, we continue our trip, passing by the ancient Thracian tomb in Shvetari, a kind of mini "Valley of the Kings" of Bulgaria. Nearby, the ancient sculpture of a horseman throwing a spear towards a lion is another important attraction of Bulgaria (also included in the UNESCO World Heritage). Travelling through the heart of the country, you'll discover old villages and towns, like Stara Zagora, that still display traditional Bulgarian architecture. The Ancient amphitheater of Plovdiv (one of Bulgaria's biggest cities) is thought to be one of the oldest in the world.
Sofia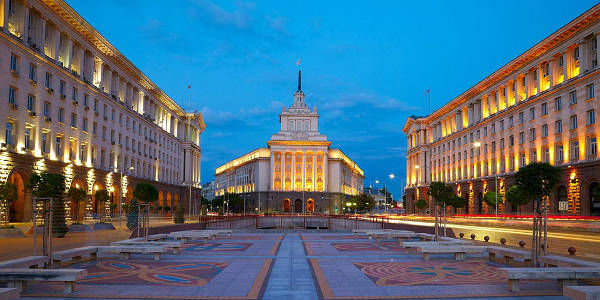 Sofia, the capital city of Bulgaria, is one of the main stops on our trip. The city is Bulgaria's biggest and most developed urban area, numerous monuments and museums, bars and clubs, parks and leisure areas being located here. The ancient church of Serdica, recently renovated and made more tourist-friendly, is the city's main attraction. The road on Vitosha Mountain, one of the highest peaks in Bulgaria, watching over the capital, is incredibly fun to drive on, while the view over the city, from above, is awesome.
Pirin National Park
Our tour of Bulgaria ends in the South-western part of the country, in the Pirin National Park, probably the most known of Bulgaria's natural wonders. A new motorway was recently opened between Sofia and Blagoevgrad, the main city in the region. You could set up HQ here and do some hiking on the numerous trails that crisscross the mountains or just take the car for a spectacular drive on the road towards Bansko, Bulgaria's main ski resort. Aside from the great restaurants, in Bansko you'll find a gondola that will take you on the plateau, at an altitude of 2500 meters, for some views to remember for a lifetime. Great way to end an awesome trip.