Bulgaria Car Hire
Last Updated: 28th January, 2019
Looking for a cheap car rental in Bulgaria? We will compare the rent a car market for you to get you the cheapest price and above all the best deal. Cheap Car Hire from rent a car companies in Bulgaria including Top Rent A Car Hertz, Avis, Alamo, Budget Dollar, National Sixt, Thrifty Europcar at Bourgas Airport, Sofia Airport, Varna Airport plus Sofia City and Sunny Beach and Golden sands.
style="width:100%">
In recent years Bulgaria has become a popular tourist destination for Europeans. The large majority of visitors come either to the seaside, in summer, or skiing, in winter, attracted by the low prices or relatively developed infrastructure. But few people choose Bulgaria as a motoring destination, despite the many spectacular roads you can find here. We will list a few below to give you a flavour of what is in store
Bulgaria Car Rental Locations
Balchik 1A Bouzludja Str., Balchik
Bourgas 53 Trailko Kitanchev Street, Bourgas
Bourgas - Airport Airport Delivery - Car Agent will greet customer
Dobritch 6 Alen Mak Str., Dobritch
Duni Duni Royal Resort, Duni, 8133
Golden Sands 1737 Manastirski rid str., post 2-22
Nesebar Euroins Building, Messamvria Square, Nessebar, 8230
Sofia 20 Petrohan Str, Sofia, BG - 1505, Sofia, BG - 1505, Sofia
Sofia - Airport Sofia Airport, Sofia, Sofia
Sofia - Downtown 135-A Rakovski Str., SOFIA
Sofia - Vaptsarov 53 Nikola Vaptsarov BLVD, Sofia
St. Konstantin at Elena 61 Sveti Nikola Str., Elena
Sunny Beach Sunny Beach Resort-Hotel Globu, Sunny Beach, 8240
Varna 195 Chaika Quarter, Varna
Varna - Airport International Arrivals, Varna International Airport, Varna

Bulgaria Road Trips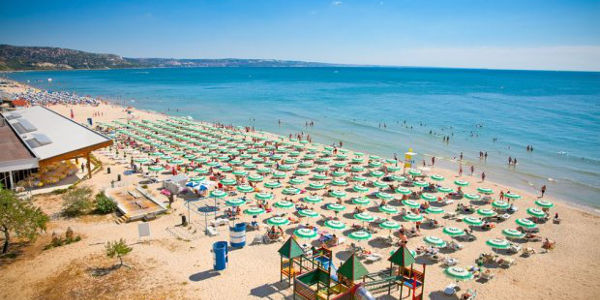 Car rental in Bulgaria is popular among tourists and is available at all airports and cities. All the major car hire companies Top Rent A Car Hertz, Avis, Alamo, Budget Dollar, National Sixt, Thrifty Europcar all have offices in Bulgaria. So if you are arriving at Burgas Airport or Varna Airport a good place to start your road trip is the Bulgarian Black Sea Coast. From Burgas, you can head up North, on the spectacular coastal road towards Varna. You'll pass through Bulgaria's main seaside resorts on the way including the famous Sunny Beach and further north of Varna Golden Sands Beach.
Royal Castle in Balchik.
Varna, Bulgaria's biggest port, is located at the place where the Balkans meet the Black Sea, a spectacular land of mountain and water. Further up North, the Royal Castle in Balchik. It was formerly the royal castle of the Kings of Romania when this region belonged to Bulgaria's Northern neighbor, It is worth visiting, not only because of its interesting architecture and fantastic views, but also because of the huge botanical garden on the premises.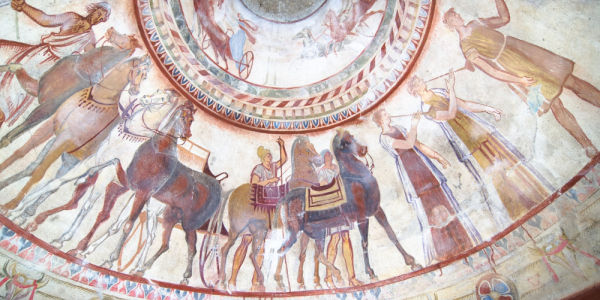 Heading west, we continue our trip, passing by the ancient Thracian tomb in Shvetari, a kind of mini "Valley of the Kings" of Bulgaria. Nearby, the ancient sculpture of a horseman throwing a spear towards a lion is another important attraction of Bulgaria (also included in the UNESCO World Heritage). Travelling through the heart of the country, you'll discover old villages and towns, like Stara Zagora, that still display traditional Bulgarian architecture. The Ancient amphitheater of Plovdiv (one of Bulgaria's biggest cities) is thought to be one of the oldest in the world.
Sofia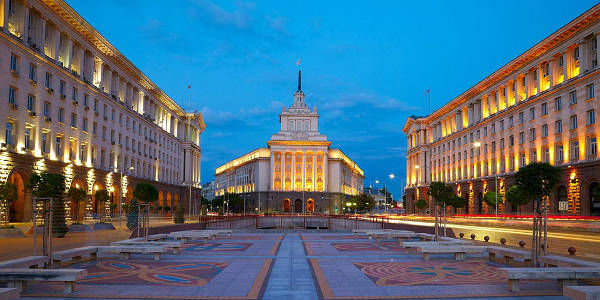 Sofia, the capital city of Bulgaria, is one of the main stops on our trip. The city is Bulgaria's biggest and most developed urban area, numerous monuments and museums, bars and clubs, parks and leisure areas being located here. The ancient church of Serdica, recently renovated and made more tourist-friendly, is the city's main attraction. The road on Vitosha Mountain, one of the highest peaks in Bulgaria, watching over the capital, is incredibly fun to drive on, while the view over the city, from above, is awesome.
Pirin National Park
Our tour of Bulgaria ends in the South-western part of the country, in the Pirin National Park, probably the most known of Bulgaria's natural wonders. A new motorway was recently opened between Sofia and Blagoevgrad, the main city in the region. You could set up HQ here and do some hiking on the numerous trails that crisscross the mountains or just take the car for a spectacular drive on the road towards Bansko, Bulgaria's main ski resort. Aside from the great restaurants, in Bansko you'll find a gondola that will take you on the plateau, at an altitude of 2500 meters, for some views to remember for a lifetime. Great way to end an awesome trip.