Hungary Airport Car Hire
Last Updated: 30th June, 2023
HUNGARY AIRPORT CAR HIRE provides discount car rental at Budapest Ferihegy Airport, Gyor Airport, Sármellék Airport Debrecen Airport from the following rent a car companies in Europe from Hertz, Avis, Alamo, Budget Dollar, National Sixt, Thrifty Europcar.
One may think that Hungary is not the best country to discover by car. But you might want to think again – the Hungarian road trip will surprise you with its interesting cultural spots, as well as the spectacular nature of roads, in some areas, at least.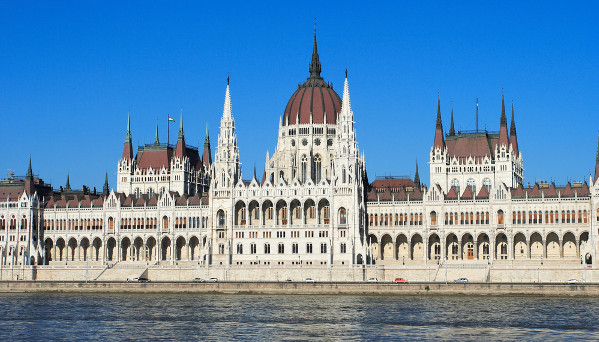 Hungary Car Rental FAQ
What is the best car hire company in Hungary?
Based on feedback from our customers who hired a car in Hungary, Alamo Car Hire have the best customer satisfaction rating with a score of 7.5 out of a maximum of 10 points.
Can I rent a car in Hungary with a debit card?
Yes you can book car hire with a debit card in Hungary , no credit card required. Conditions of debit card use: card must be in main driver's name. MasterCard or VISA only. Debit cards must be issued by a bank, and numbers must be embossed. Please note, the deposit amount will be charged if using a debit card and associated transactions fees may apply. Maximum rental duration 28 days if using a debit card. Prepaid and electronic cards (Visa Electron) are not accepted. Be sure to check the filter for Both Credit and Debit Cards on the left side under the heading Cards Accepted At Pick-Up.
Can I rent a car in Hungary if I am over 70?
Yes, you can hire a car in Hungary from some car rental companies up to 99 years of age with no extra charges or fees. Contact us we will be glad to assist you by comparing the leading car hire companies to get you the best deals for drivers over 70 in Hungary.
Can I rent a car in Hungary if I am under 25?
You can hire a car in Hungary at 18 years of age, with additional fees. Please contact us and we will be glad to explain how to get the best deal for your age group in Hungary.
Can I take a rental car from Hungary to visit a different Country?
Yes some car hire companies will allow you to take a rental car cross border, but you will need to get permission first. There may be additional fees to cross an International border.
Can I pick up a rental car in Budapest and drop it off in a different city?
Yes some car hire companies will allow one way rentals, however you will need to let them know before hand. There may be an additional one way rental fee if you leave the car in a different location to the pick location.
How long do I need to hold a licence in order to rent a car in Hungary?
A full licence held for minimum of 1 year with no major endorsements. UK licence holders need to present the photo card.
Which documents do I need to hire a car in Hungary?
The principle driver will need to have the following documents in his or her name. A full licence, a credit card, the voucher we will send you when you complete your booking, and a passport. A printed version of your voucher must be produced upon arrival at the rental desk. Failure to present the voucher means the car rental agent may charge you at the local rates. If your form of identification does not include or match your current address, then a separate printed proof of address will be required.
What is the fuel policy for a hire car in Hungary?
This will depend on the car hire supplier you select. The vast majority of cars have a full to full fuel policy, which means your vehicle will be supplied with a full tank of fuel. To avoid incurring fuel charges, you will need to return it with the same amount of fuel as it had when you collected it. You can also choose pick up full return empty. This maybe more convenient if you wish to drop the car back without delays, but it will be more expensive.
Hungary Car Rental Locations
You can rent a car at all airports, and most major cities in Hungary
Budapest-Toyota Super Building, Váci út 20,
Budapest Szentmihályi út 142, Palota Automobil-Skoda Building,
Budapest Budapest-Schiller Opel Újpest Build,
Budapest Terminal 1, Ferihegy 1,
Budapest Ulloi ut 60-62,
Debrecen Debrecen Airport, Mikepercsuit, Debrecen, 4030
Debrecen Debrecen, Simonffy street 4.
Gyor Gyor Airport
Gyor 9026 Gyor, Dozsa, Gyor, Rakpart
Hengermalom MS Autotranszport Bt., Hengermalom u. 4., Pecs
Heviz Kossuth Lajos u. 9-11, Heviz, 8380
Kecskemet Halasi Ut 32/A, 6000 Kecskemet
Keselyusi u. 15 Euro Fuvarszervezo Bt., Keselyusi u. 15, 7100 Szekszard
Keszthely Zafir Autokolcsonzo, Fenyves UTCA 16, Keszthely, 8360
Miskolc Gorgos Ut 4, Miskolc
Pazanyi ter 9-10. Polircar Kft., 4400 Nyiregyhaza, Pazanyi ter 9-10.
Sarmellek Fly Balaton Lake Airport (Desk In Terminal), Sarmellek
Sarok Eszaki Korgyuru Es, 82-ES UT Sarok, Veszprem
Szeckesfehervar Molto 2000 Bt., , Sarkereszturi u. 149., Szeckesfehervar,
Szeged Sarosi Ut 11, Szeged
Szombathely 9700 Szombathely, Savaria ter 1.
Veres Peter Gyorgy es Tsa. Bt., 2890 Tata, Veres Peter u. 4.
Hungary See & Do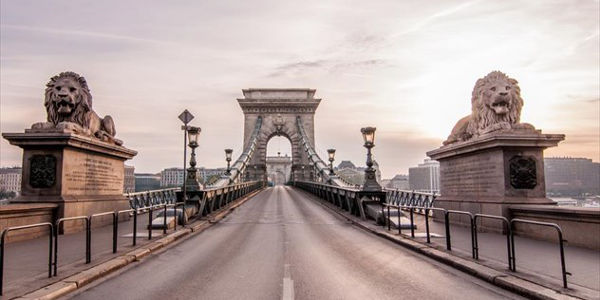 Any tour of Hungary should start in Budapest. The capital is by far the most important attraction of this Central European country. Budapest is situated on the Danube, in a region with both hills and plains, and has some of the most important cultural heritage left from the former Austro-Hungarian Empire. The most important sights in Budapest are the majestic Parliament building, situated on the banks of the Danube, the Chain Bridge, one of the oldest bridges in Budapest, and in Hungary, also, as well as the Buda castle. The latter is situated on top of the Buda hill, providing excellent views over the capital, especially in the evening.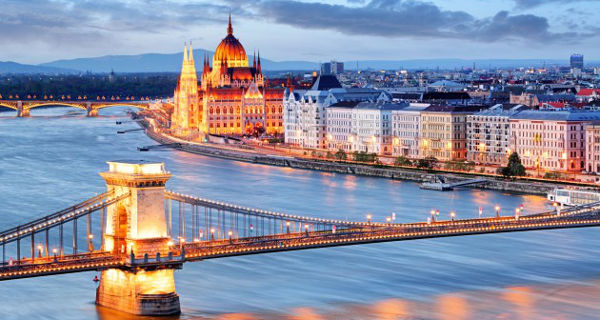 Budapest is also probably the only place in Hungary where car rentals are available on a large scale. The Ferihegy airport, the main railway stations or other important tourist points in the center are the places where you will most probably be able to rent a vehicle. The good thing is that Hungary, as part of the Schengen Area, can be accessed even with cars rented abroad – say in Austria or Slovenia.
Leaving Budapest behind, we travel westwards, towards the border with Austria crossing the Great Pannonian Plane. The region is riddled with small Hungarian villages and numerous camping sites. These villages often have a rich cultural and historical heritage, hidden somewhere off the beaten trail. This includes either antique thermal baths or traditional houses – as well as exquisite flower arrangements.
More to the South, you'll stumble upon the so-called "Pannonian Sea". The Balaton Lake is one of the biggest lakes in Europe. It is a holiday destination preferred by locals looking for a place to sunbathe and refresh during the summer, that is, at the same time, not so far from home. The lake is surrounded by a circular road, driving on this strip of tarmac being probably the most spectacular experience in Hungary. You can even stop for a dip in the lake, if the weather is permitting.
Going even further south, near the border with Croatia, the Danube-Drava National Park is the place to visit for nature-lovers and bird-watchers. Szeged, the old Hungarian city situated roughly at the tri-border between Hungary, Romania and Serbia, is worth a stop, as the city center features numerous buildings with classical French architecture. Our tour of Hungary ends in the Northeastern part, in the regions of Miskolc and Nyireghihaza. This part of Hungary is the only one with some form of landscape that resembles mountains. It is fun to drive on the roads in this corner of the country, but be careful: this is also a wine region, so don't drink and drive!
Hotels Hungary

Eurostars Budapest Center,
Eurostars Budapest Center, Kossuth Lajos U. 7-9, 05. Belváros - Lipótváros, 1053 Budapest Opened in 2010 only a 3-minute walk from the Hungarian National Museum, the Great Synagogue and the Astoria metro hub, this hotel offers stylish rooms in the heart of Budapest. Free Wi-Fi, parquet flooring, high-quality beds with a leather bedhead, flat-screen satellite TV and a modern bathroom with stone tiles can be found in each room of the Eurostars Budapest Center. Transport connections are ideal with the metros M3 at Franciscan Square and M2 at Astoria and several trams and buses just 200 metres from the Eurostars Hotel.
Continental Hotel Zara,
Continental Hotel Zara, Dohány u. 42-44, 07. Erzsébetváros, 1074 Budapest The stylish new 4-star-superior Hotel Zara in the centre of Budapest offers a rooftop garden with a spa and an outdoor swimming pool and free internet access.All of the rooms at this design hotel come equipped with LCD satellite TV, bathroom amenities and a seating area. Blaha Lujza Metro Station is 250 metres from the hotel. Continental Hotel Zara is within 15 minutes' walk of many key attractions in Budapest including the Great Synagogue and the Hungarian National Museum.
Fraser Residence Budapest
Fraser Residence Budapest, Nagytemplom u. 31., 08. Józsefváros, 1082 Budapest Opened in 2011, these luxury apartments are centrally located next to the Corvin Shopping Centre and 500 metres from the Ferenc Korut metro stop. All rooms are soundproofed and include free Wi-Fi. They are all air-conditioned and have a well equipped kitchen with a dining area. They have flat-screen satellite TV and DVD player. Some apartments include a living area with comfortable leather sofas, a private balcony or terrace and a laptop safe box. The apartments at Residence Fraser are fully serviced and continental breakfast is also available.
Hotel Óbester, Péterfia, 4026 Debrecen
Hotel Óbester, Péterfia, 4026 Debrecen This 4-star hotel is situated in the historical centre of Debrecen, offering air-conditioned rooms, free Wi-Fi and a free parking area in the garden. Hotel Obester features a wellness area and a fitness area. You can taste various meals at the 2 restaurants of the hotel.
Hotel Helikon,
Hotel Helikon, Balatonpart 5, 8360 Keszthely The Hotel Helikon in Keszthely is situated right on the shore of Lake Balaton and offers its own beach, an indoor pool, indoor and outdoor tennis courts and free Wi-Fi. All rooms have a balcony and most offer panoramic views of Lake Balaton. Delicious Hungarian, international and dietetic cuisine is served in the restaurant. The Hotel Helikon features many sport facilities including an up-to-date fitness area. You can also rent boats on site or take part in sports animation programs.