Latvia Airport Car Hire
Last Updated: 1st May, 2021
Car rentals desks are located at Car Hire Riga International Airport Latvia terminal and also at Riga city centre and ferryport, where a regular ferrry servce connects Riga to Stockholm and Helsinki. Hertz, Avis, Alamo, Budget Dollar, National Sixt, Thrifty Europcar are the companies we compare to get you the best deals on car rental in Latvia
Book your rental car in Latvia securely on-line line with the confidence that you are getting the best price We provide you with the Best Car Hire Rates in Latvia from established car rental companies including Hertz, Avis, Alamo, Budget, Dollar, Sixt, Thrifty and Europcar. Rent A Car in Liepaja , Riga - Downtown, Riga - Hotel collection, Riga International AirportVentspils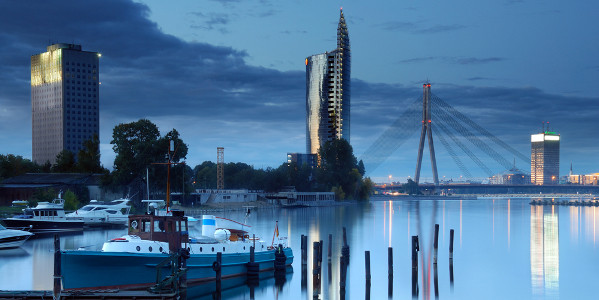 Latvia the second biggest of the Baltic States, lies between Estonia, Lithuania, Russia and the sea. This 2 million strong country has been constantly developing over the past 25 years, after more than 50 years behind the Iron Curtain. Nowadays it is a very popular destination for tourism and the fact that Lonely Planet has named Latvia as the 5th top country to visit in 2016 will only add to its new found popularity.
Latvia See & Do
Daytrips in Latvia By Car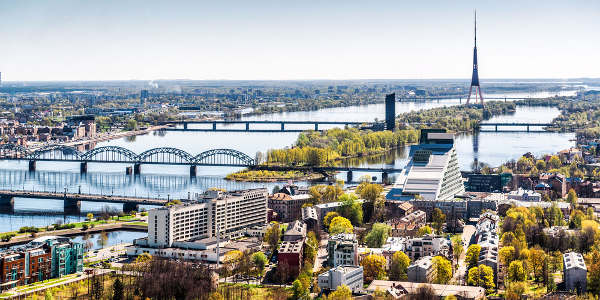 Riga is a great place to begin a road trip if you wish to explore Latvia by car. This Baltic Sea port of Riga is Latvia's biggest city and home of its biggest airport Riga International Airport. Car rentals desks are located at the airport terminal and also at Riga city centre and ferry port, where a regular ferry service connects Riga to Stockholm and Helsinki. Riga is the largest city of the Baltic States and Latvia's cultural, political and economical centre.
Riga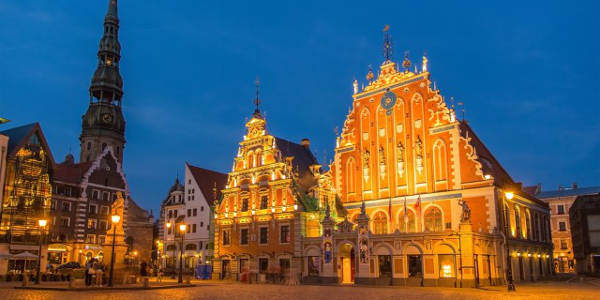 Located on the banks of the Daugava River in the old town of Riga, the House of the Blackheads is the Riga's most iconic monument. Built in the 14th century, the landmark was almost destroyed during WWII, regaining its true glory only after the independence of Latvia, at the beginning of the 90's. The historical centre of the city is a UNESCO World Heritage Site and also a very nice place for a walk, if one likes narrow streets and medieval buildings. A last site worth visiting in Riga is the Museum of the Occupation of Latvia, housing numerous remnants of Latvia's struggle under Nazi and Communist rule.
Liepaja and Ventspils.
A short drive West of Riga, you'll find the coastal cities of Liepaja and Ventspils. Small and quaint, these two towns have a medieval heritage that other Baltic towns would envy. Another important landmark to visit is the sequence of sandy beaches on the Latvian coast - not particularly exotic, but a very nice place for walking or cycling.
Coming back and passing Riga, the renovated Turaida Castle awaits its visitors with its majestic towers and fortified defences. This 13th century citadel is only the first in a series of three Latvian castles that are definitely worth visiting. The other two are Krimulda and Sigulda, both located on the side of the road connecting Latvia's capital to Estonia
Raznas National Park
To continue our tour, we head south, to the Raznas National Park, a wonderful natural monument that includes endless forests, waterfalls and a particular fauna. Definitely worth a visit, especially because Latvia is the European country with the largest percentage of land covered by forests.
Daugavpils
We end our tour of the country in Daugavpils, near the borders with Lithuania and Russia. With 100 thousand inhabitants, it ought to be visited, especially by outsiders that are familiar with the ex-Soviet countries, as Daugavpils is truly a combination between Minsk and Krakow, between Communist and Classic architecture, between modern and old. This kind of perfect 50% alignment is difficult to find anywhere else in the Soviet block. Enjoy your time in Latvia!
Latvia is a little gem of a country. Nestled snugly between Estonia and Lithuania, Latvia?s smooth plains offer plenty of scope for hire car touring. Let your Latvia car hire experience take you through a landscape of gentle valleys, fragrant forests and sandy beaches along the rugged Baltic coastline. In Latvia there?s always something exciting to see and do whether it?s exploring the medieval towns and villages of the picturesque Abava River Valley, following a walking trail through the enchanting Tervete forest or taking it easy at the tranquil Jurmala spa holiday resort. Generally speaking, Latvia has a temperate climate, with warm summers and mild weather in spring and autumn. In winter however, temperatures can dip well below freezing. As a travel destination, Latvia provides the raw materials for city breaks, beach vacations and ski holidays.
Make AirportCarHire.com in Latvia your number one choice for cheap Latvia car hire. We?ll find you a great deal!
Latvia is home to some of Eastern Europe?s most vibrant and lively cities. Riga, the capital is fast becoming one of the most popular destinations for short breaks in Europe and it?s easy to see why. Riga is the largest city in the Baltic States. The capital has been awarded UNESCO world heritage status, in respect of its stunning architecture, which seamlessly blends styles from every era. Riga has much to offer in the way of visitor attractions too, with museums, theatres and galleries aplenty. However, it?s Riga?s buzzing nightlife that has propelled the city to the forefront of city beak league tables. Riga is a perennial favourite of young people looking for a good time.
Trust Airport Car Hire Network Latvia every time, for all your Latvia Car Hire needs.
Wherever your Latvia car hire experience takes you, you?ll always find something exciting to see and do. Latvia is a country where young, vibrant cities and dramatic landscapes offer touring possibilities galore. In terms of dazzling scenery, warm hospitality and lively cities, Latvia has it all. Hiring a car with City Car Rentals allows you to explore this beautiful country at a pace that suits you. With our cheap rates and extensive choice of locations you?ll have the freedom to discover the charms at your leisure.
Hotels Near Latvia Airport

Opera Hotel and Spa Riga,
This 4 star hotel in Riga, situated close to Riga's Old Town and Opera Park. Opera Hotel & Spa offers a spa area with a small indoor pool and free Wi-Fi. The elegant rooms feature flat-screen TVs, minibars and safes. Offering views of the city centre and the opera, they are designed in a modern Scandinavian style with natural fabrics and designer furniture. The main train station in Riga is directly opposite, and Riga International Airport is just a 15-minute drive away.
Old Riga Palace Hotel
Located in a quiet street in Riga's Old Town, Old Riga Palace is an award-winning hotel 100 meters from the banks of the Daugava and just 10 minutes to Riga's Central Station. The hotel offers great-value accommodation with free access to its well-equipped gym. The décor of the Old Riga Palace comprises chandeliers, wood panelling and antique furniture. This, combined with views over the city's rooftops, conveys an old-world atmosphere matched by a modern wellness centre. Rooms have individual climate control and broadcast satellite TV channels. Some open out on to private balconies, but all include en-suite bathrooms with high-quality ceramics provided by Villeroy & Boch.
Avalon Hotel
The 4-star Hotel Avalon is located in Riga's Old Town, only 300 metres from the Dome Cathedral and Opera House. It offers spacious, air-conditioned rooms with flat-screen cable TV and free Wi-Fi. Located within the city's historic centre, a UNESCO heritage site, all the most important landmarks are within 100 metres. This includes the Guild of the Blackheads and Occupation Museum. The shuttle station is 300 metres away. The airport can be easily reached from the bus stop just a few steps from the hotel.
Radisson Blu Hotel Latvija
The 4-star Radisson Blu Hotel Latvija is located in the heart of Riga, 400 metres from the beautiful Old Town. It offers stylish interiors, many dining venues, spa facilities and spacious rooms with free Wi-Fi. All rooms at the Hotel Latvija come with a minibar and tea and coffee-making facilities. Each has a modern bathroom with toiletries, hairdryer and either bath or shower. Most features a seating area. Radisson Blue Hotel Latvija is situated 300 metres from the Freedom Monument. The University of Latvia is only 750 metres from the hotel.
Promenade Hotel
The 5-star design Promenade Hotel enjoys a unique location on a canal, next to the yacht marina and the Liepaja's Port in Latvia. It features elegant rooms with air-conditioning and plasma TV. Wi-Fi and parking are free. This former grain warehouse has a lobby that is used as a popular art gallery. Some architectural features date back to 1770.
Hotel Vilhelmine,
The Hotel Vilhelmine offers cosy and spacious rooms with a historic ambience in the old town of Liepaja, only a few minutes' walk from the main tourist attractions and the beach. The hotel is located in an over 100-year-old renovated building, which is included in the Historical Heritage list of Latvia. In the interior of hotel you can see original stairs, paintings and maps of Liepaja from that time. Sights nearby include the Cathedral of the Holy Trinity, Jurmala Park and the beach promenade. Hotel Vilhelmine is easily accessible by public transport.
Villa Leonardo is located only 600 metres from the beach, surrounded by the picturesque Ventspils Seaside Park. It offers warmly decorated rooms with free Wi-Fi and an indoor or outdoor fireplace. The property includes a green garden and bicycle rentals. Guests can use a sauna at an additional surcharge or order a professional massage. Breakfast and other meals can be arranged. There is a kitchen to cook in and the nearest food store 200 metres away. Villa Leonardo has free private parking and a terrace. The nearest bus stop is only 30 metres from the property and there is an aqua park 1 km away.