Romania Car Rental
Last Updated: 30th June, 2023
Rent a car in Bucharest city centre or at Bucharest Airport Henri Coandă International Airport, Cluj-Napoca, Bralia, Timișoara and all major cities and towns with confidence. We have the Cheapest car hire in Romania. Get a fully inclusive price in seconds from all the top car hire companies in Romania Hertz, Avis, Europcar,Dollar & Sixt. Book online in advance to get eh best prices fro car rentals in Bucharest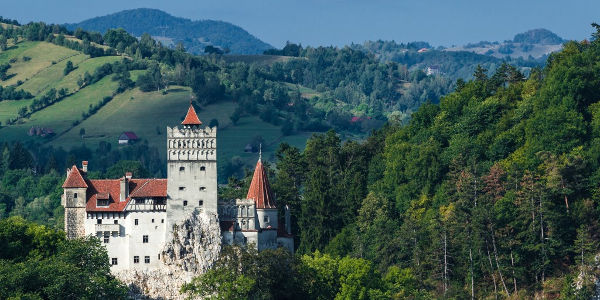 Romania is a good destination to sightsee by hire car, for a number of reasons: it has all types of landscape, from high mountains, through hills, to plains and marshlands. Secondly, cars are an excellent means to get from A to B, as road infrastructure has improved in the past five to ten years. Thirdly, as in the case of other Eastern European countries, fuel is cheap, making travel by car good value.
Romania Car Rental FAQ
What is the best car hire company in Romania?
Based on feedback from our customers who hired a car in Romania, Alamo Car Hire have the best customer satisfaction rating with a score of 8.1 out of a maximum of 10 points.
Can I rent a car in Romania with a debit card?
Yes you can book car hire with a debit card in Romania , no credit card required. Conditions of debit card use: card must be in main driver's name. MasterCard or VISA only. Debit cards must be issued by a bank, and numbers must be embossed. Please note, the deposit amount will be charged if using a debit card and associated transactions fees may apply. Maximum rental duration 28 days if using a debit card. Prepaid and electronic cards (Visa Electron) are not accepted. Be sure to check the filter for Both Credit and Debit Cards on the left side under the heading Cards Accepted At Pick-Up.
Can I rent a car in Romania if I am over 70?
Yes, you can hire a car in Romania from some car rental companies up to 99 years of age with no extra charges or fees. Contact us we will be glad to assist you by comparing the leading car hire companies to get you the best deals for drivers over 70 in Romania.
Can I rent a car in Romania if I am under 25?
You can hire a car in Romania at 19 years of age, with additional fees. Please contact us and we will be glad to explain how to get the best deal for your age group in Romania.
Can I take a rental car from Romania to visit a different Country?
Yes most car hire companies will allow you to take a rental car cross border within EU (except Sweden, Finland, UK and Greece), Switzerland, Lichtenstein, Vatican, San Marino, Monaco, Bosnia, Serbia, Montenegro, and Macedonia. You will need to get permission first. There may be additional fees to cross an International border. There may be additional fees to cross an International border.
Can I pick up a rental car in Bucharest and drop it off in a different city?
Yes some car hire companies will allow one way rentals, however you will need to let them know before hand. There may be an additional one way rental fee if you leave the car in a different location to the pick location.
How long do I need to hold a licence in order to rent a car in Romania?
A full licence held for minimum of 1 year with no major endorsements. UK licence holders need to present the photo card.
Which documents do I need to hire a car in Romania?
The principle driver will need to have the following documents in his or her name. A full licence, a credit card, the voucher we will send you when you complete your booking, and a passport. A printed version of your voucher must be produced upon arrival at the rental desk. Failure to present the voucher means the car rental agent may charge you at the local rates. If your form of identification does not include or match your current address, then a separate printed proof of address will be required.
What is the fuel policy for a hire car in Romania?
This will depend on the car hire supplier you select. The vast majority of cars have a full to full fuel policy, which means your vehicle will be supplied with a full tank of fuel. To avoid incurring fuel charges, you will need to return it with the same amount of fuel as it had when you collected it. You can also choose pick up full return empty. This maybe more convenient if you wish to drop the car back without delays, but it will be more expensive.
Romania Car Rental Locations
Car rental is available at most cities and towns either at the Airport or in the city centres at train stations etc. the list below are the most popular locations.
Brasov Hotel Capitol / near Aro Palace, Bd. Eroilor nr. 19, Brasov, BV
Bucharest - Airport Baneasa Bucharest Baneasa Airport , Sos. Bucuresti-Ploiesti Nr 40, Bucuresti, 013695
Bucharest - Airport Otopeni Bucharest Otopeni Airport, Bucharest
Bucharest Rasaritului Street, No 1, Building 118, Entrance D, Appartment 188, 9th Floor, Sector 6,, Bucharest, Bucharest
Timisoara 9, GHEORHE LAZAR STR, TIMISOARA, 300081
Timisoara - Airport Timisoara International Airport, Timisoara, Timisoara
Sibiu - Airport Telefoanelor 1, Sibiu, 550164
Baia Mare Airport Baia Mare Airport, Baia Mare
Constanta 65 Tomis Boulevard
Iasi Airport Iasi Airport, Iasi
Suceava Adresa: Calea Unirii nr. 17 A, Suceava
Bacau Calea Republicii 179, Bacau, 600303
Arad - Airport Hotel Delivery
Constanta - Airport Calarasi
Iasi Pacurari 15-17, Iasi, 700535
Bacau - Airport Sos. Baldovinesti No. 38-58, Braila, 810182

Romania See & Do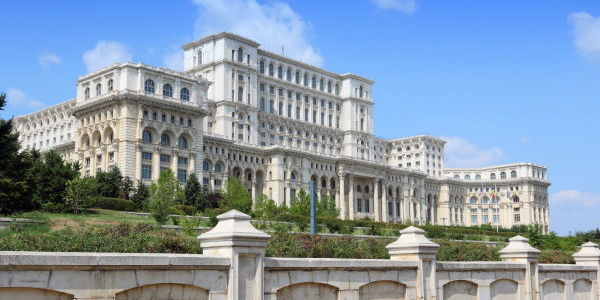 There are several routes preferred by both locals and foreigners for road-trips. All of them start in Romania's biggest cities, such as Bucharest, Cluj or Iasi, where renting a car is relatively easy – most of the major car rental companies have offices in the airports or around the main hotels in these cities. Our first tour proposal has its starting point in Bucharest. The biggest city and the capital of Romania, Bucharest has been nicknamed the "Little Paris" because of its numerous architectural treasures. Palaces like the CEC, Enescu, Victoriei or the Peasant's Museum are some of the best examples of classical Romanian architecture. But probably the most known site of Bucharest is the People's Palace (nowadays named the Palace of Parliament), one of the biggest buildings in the world.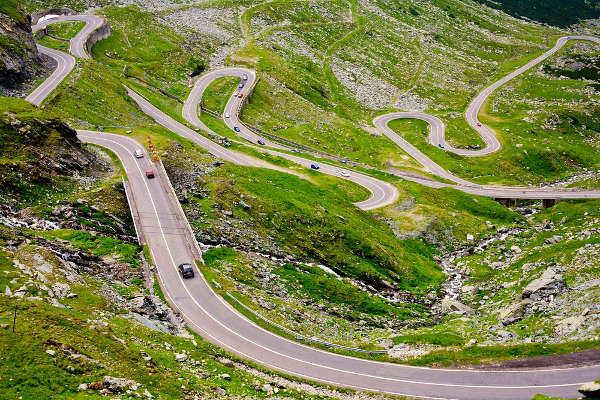 Heading towards the North-West on the A1 motorway, we end up in the low hills at the beginning of the Carpathians. Here, the Curtea de Arges Monastery, where the majority of Romania's former kings and queens are buried, as well as the Vidraru Dam, one of the biggest in the country, await their visitors. An hour up the road and you'll find yourself on what Top Gear labeled as the best road in the world – the Transfagarasan. This highway built in the 70's as a potential escape route for the Communist dictator of Romania is a splendor to drive on – spectacular views, incredible bends and a not so crowded road.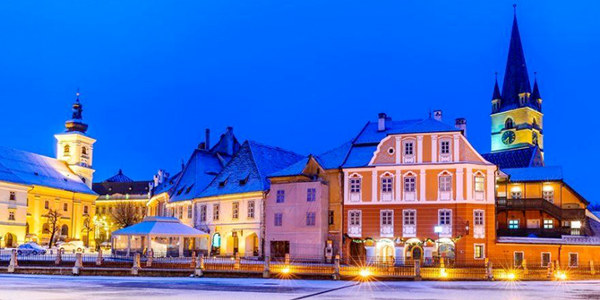 Coming down on the other side of the mountains, the medieval town of Sibiu, the seat of Romania's German minority, has many to offer – the Main Square, the Bruckental Museum and the Old Catholic and Orthodox cathedrals are the main hotspots there. Going further west, we return to the mountains, on a more recently built version of the Transfagarasan – the Transalpina. This piece of road has been recently renovated and offers spectacular views over the Retezat Mountains, as well as plenty of places to stop and take a deep breath of fresh air. You can end your tour either by returning to Bucharest or going to the southern town of Craiova, where there is an international airport.
Other routes that are worth visiting are: the Danube route (starting from Timisoara, in Western Romania, going along the Danube on one of its most spectacular parts – where it meets the Carpathian Mountains and ending in Bucharest) and the Northern route (starting from Cluj-Napoca, the un-official capital of Transylvania and one of the oldest cities in Romania, and crossing the High Carpathians towards the East, along the place where Bram Stoker thought that Dracula's Castle was and Romania's world known wooden churches).
Driving In Romania.
Rules Of The Road And How To Keep Safe
If you're planning on touring in the beautiful country of Romania by car, then you're in luck. This South-eastern European state has some of the most spectacular roads in Europe, including the Top Gear-featured Transfagarasan and recently built Transalpina. Romania's road infrastructure is not the best in the world, to be fair: the country has only about 800 km of motorways, but the majority of roads are in good or excellent condition.
Car rentals are among the cheapest on the continent, with prices ranging from €20 to €100 for a luxury vehicle. Offices of major car rental companies can be found in most big cities, airports and in some railway stations. The general driving rulesin Romania are similar to those in other European countries: drive on the right-hand side, speed limits vary from 50 km/h inside built areas, 90 km/h outside, 100 km/h on European roads and dual-carriage ways and 130 km/h on motorways.
Driving on Romanian roads requires the acquisition of a vignette that costs 3 EUR/day or 7 EUR/week for a normal car. Vignettes can be bought online, at special booths at border crossing points or in major fuel stations around the country (they are quite easy to find). The country does not have major sections of tolled road, but crossing certain bridges over the Danube river is payable (the A2 motorway bridge or both bridges crossing from Romania to Bulgaria).
Driving on Romanian roads is generally safe if you respect the traffic rules. Hazards like potholes or poorly signalled road works can occur from time to time. The style of driving of local drivers can be quite aggressive and hazardous some times so be always on the look out for potential dangers from other cars. Police controls (for driving under the influence of alcohol or lack of proper documents) or speed traps are frequent both inside and outside built areas, so always respect the rules and have all your documents with you (ID, drivers license, insurance, proof of vignette and proof of vehicle possession). Fines range between 30 EUR to 500 EUR, with jailing being possible for major offences.
Some other rules you should keep in mind are: driving with the headlights on is mandatory at all times, as is having a spare tire in your car; parking is mostly paid and almost exclusively in cash; children under the age of 12 cannot travel on the front seat and wearing a seat belt is mandatory at all times, for all passengers. That's about it! Have a safe trip in Romania!