Car Hire Edinburgh Airport
Last Updated: 14th June, 2018
Compare Car Hire Edinburgh Airport, pick up and return or if you prefer Edinburgh City Centre Car Rentals at Waverley Train Station. The car hire desks at Edinburgh airport are located in the New Car Rental Centre, which has direct access to the terminal.
Choose from Alamo, Budget, Thrifty, Europcar, Hertz, Avis, and Sixt are located here. To save time and money it is better to book in advance as we offer free cancellation and amendments. All rental cars are fully inclusive with no hidden extra.
Not only do we provide the best car hire prices we give all included packages and one way rentals. For example you can pick up a car in Edinburgh and drop it off in Glasgow, Aberdeen Manchester or London and all major cities in Scotland, England, and Wales.
For a Fast & Simple car hire Edinburgh airport our rates are fully inclusive with no hidden fees. The most competitive rates on car hire if you are on holiday or a business trip. Best price guarantee and free cancellation

Edinburgh Car Rental Locations
Edinburgh Airport Car Hire - EDI
Pickup Address:
Edinburgh Airport, Terminal Building, Jubilee Road Scotland
Opening Hours:
Monday: 07:00 - 23:30
Tuesday: 07:00 - 23:30
Wednesday: 07:00 - 23:30
Thursday: 07:00 - 23:30
Friday: 07:00 - 23:30
Saturday: 07:00 - 23:30
Sunday: 07:00 - 23:30
Waverley Train Station Car Hire
Pickup Address:
Waverley Station Platform 2. EH1 1BB, Edinburgh, United Kingdom.
Europcar Edinburgh
Opening Hours:
Monday: 00:00 - 23:59
Tuesday: 00:00 - 23:59
Wednesday: 00:00 - 23:59
Thursday: 00:00 - 23:59
Friday: 00:00 - 23:59
Saturday: 00:00 - 23:59
Sunday: 00:00 - 23:59
Edinburgh Airport Information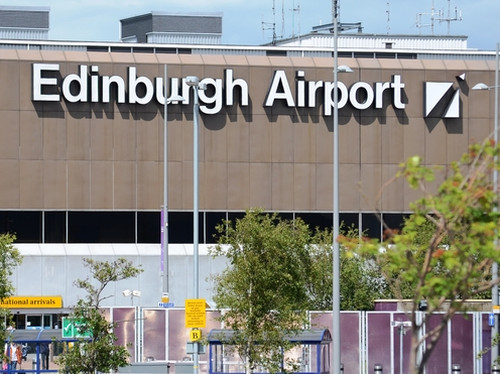 Airport Name: Edinburgh Airport
IATA EDI
ICAO: EGPH
Address: Terminal Building, Jubilee Road, Edinburgh Scotland
City: Edinburgh
Country: Scotland
Telephone: +44 (0) 8444818989
Time Zone: GMT
Coordinates: 55.95, -3.3725
Driving Directions to Edinburgh Airport Edinburgh Airport can be accessed by the A8.
Car Parking: Long Term Parking available at Edinburgh Airport with courtesy coach available, Short Term Parking is a short walk from the Airport Terminal.
Taxi service: Available in front of terminal
Train service: No Direct Train available from Edinburgh Airport. Edinburgh's train stations are located in Waverley and Haymarked in Edinburgh's City Centre.
Bus service: Buses available at Edinburgh Airport at the front of the Terminal.
Car Hire: The car rental desks are located in the New Car Rental Centre, accessed via the covered walkway
Information Desk: Located in the arrivals hall
Disabled Facilities: Facilities available for Disabled Passengers and visitors with Limited Mobility at Edinburgh Airport.
Facilities: Business Lounge
Meeting Rooms Available
Wifi Available at Edinburgh Airport
ATM's
Currency Facilities
Shops such as Accessorize, American Express, Boots, Hugo Boss, Jo Malone, MAC and WHSmith.
Restaurants such as Caffé Nero, Costa, EAT, The West Cornwall Pastry Company, Thermidors Seafood Bar.


Edinburgh See & Do
Edinburgh, is a handsome and ancient city, famous for its magnificent castle and Palace of Holyroodhouse as well as for a world-acclaimed international arts festival and some excellent museums ? not least the outstanding National Museum of Scotland. A short journey west is Glasgow, a sprawling industrial metropolis that has done much to improve its image in recent years and can now boast a range of fine museums and galleries to complement the impressive architectural legacy of its eighteenth and nineteenth-century heyday.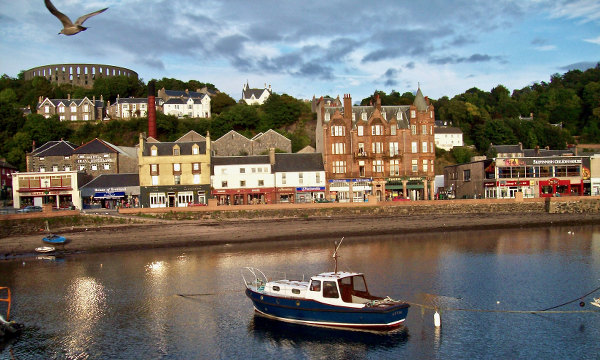 Located in the beautiful Scotland, United Kingdom, the city of Edinburgh is the impressive capital city of the Scottish country. The city is bordered by a series of volcanic hills to its south and is also home to the beautiful coastal resort of Portobello. As for size and population, Edinburgh is perhaps one of the smallest European capital cities out there, measuring only 260 square kilometers and being home to just under half a million inhabitants.
However, despite it minuscule size, the city more than makes up for its status as the capital of Scotland by offering locals and visitors alike the most advanced infrastructure in the country, as well as being home to some of Scotland's most important festivals and other similar celebrations, like its International Science Festival, the Fringe Festival or the renowned International Film Festival. Likewise, Edinburgh also offers visitors a stark variety of things to see and to, including some of the best cultural venues in Europe, as well as a thriving nightlife and an excellent cuisine.
Edinburgh is comprised of many districts, which divide the city in many parts, each with its own set of particular characteristics ranging from traditional villages to Georgian buildings sporting a unique architecture.
Central Edinburgh - Home to the Royal Mile and to the Edinburgh Castle, the Central district is full of beautiful Georgian-style streets, as well as offering visitors a wide array of sites and attractions in addition to the ones mentioned above. Some of the city's best bars, shops and restaurants can also be found in this district.
East Edinburgh - By far one of the best features of the Eastern Edinburgh district is that it is home to the renowned and beautiful Portobello Promenade. This makes the district one of the favorites among tourists and locals alike, who head for it in order to enjoy the sea breeze and excellent restaurants.
Nestled in Lothian on the southern coast of the Firth of Forth, Edinburgh is the second most populous city in Scotland. Whether you are seeking for enthralling heritage, dramatic cultural milestones, or outstanding natural beauty, you'll find it all in Edinburgh & the Lothians.
The first memory of walking into the streets of Scotland's capital city will forever remain etched in our hearts; you find yourself placed in a valley, while the majestic castle towers over you on one side of the town, the Georgian marvel of the Town rises on the other side.
From stunning scenery, world-class attractions with remarkable architecture and elegant dining make the most of your stay at the world's festival capital with our hire car services. As Scotland's capital, Edinburgh offers a platter of options in and around the city for visitors. Being a compact city, getting around here is extremely easy.
Begin your trip around Edinburgh with your first stop being Princes Street Gardens with a majestic view of the castle. The city also houses numerous peaceful parks you if you are willing to take a quiet stroll away from the bustling traffic. However, make sure your car is parked at the nearest parking facility.
Edinburgh Castle
Sitting on the peak of an extinct volcano, Edinburgh Castle is the city's most famous tourist attraction. If you make it to the Castle by 1pm, you can be a part of One o'clock Gun, a century old tradition.
How would you like to watch Edinburgh caught through a periscope and projected against a viewing table? Called an asset to the entire city, Camera Obscura is a marvelous optical illusion situation on the Royal Mile.
If you are looking to indulge in some retail therapy, stop by at George's Street, a one-stop shop for some of Edinburgh's trendiest shops, business outlets and restaurants.
Make some time to wander leisurely at the Royal Botanic Garden. If you have already visited it and are planning to skip it, then think once again. It is widely popular that no two visits to the Royal Botanic Garden will be the same. A trip to Scotland would be incomplete without having a taste of the national drink especially at the picturesque Glenkinchie Distillery in East Lothian. While you're at it, enjoy a trip to the historic Rosslyn Chapel in Midlothian.
Find your way in the city: Edinburgh itself is the hub of the A-road numbering system within Scotland. There are also other radial routes leading in and out of the city. The Edinburgh City Bypass (A720) avoids the southern suburbs. It is one of the main trunk roads linking vitally important routes to Glasgow, England and Stirling. Owing to the city's population and expanding economy, Edinburgh, however, suffers from traffic congestion. Plan your travel around city centre, Queen Street and the western end of Princes Street accordingly to stay away from the traffic.
Don't miss
Why not take an open top bus tour to see the major sights in Edinburgh
Enjoy some shopping in Edinburgh's Princes Street shopping area
Visit Edinburgh's Castle
Take in some of Edinburgh's History at the National Museum of Scotland
Edinburgh's Pass allows the visitor free entry to 30 visitor attractions in Edinburgh
The Royal Edinburgh Military Tattoo Festival
Royal Botanic Garden Edinburgh
Stroll the Water of Leith
Take in the wonderful views of Edinburgh City and its surrounding area from Arthur's Seat the hills which form Holyrood Park.
Explore Edinburgh – a land of exciting possibilities
Hotels Near Edinburgh Airport
Place/Edinburgh.htm">

The Lairg Hotel,
The Lairg Hotel, 11 Coates Gardens, Haymarket, EH12 ELG Edinburgh The Lairg provides charming Georgian town house accommodation, friendly service and free Wi-Fi. Surrounded by Haymarket's bars and restaurants, Haymarket Rail Station is a 2-minute walk away. The Edinburgh International Conference Centre, the shops of Princes Street and Edinburgh Castle are all within 1 mile's walking distance of The Lairg. An excellent traditional Scottish breakfast is available each morning, served in the elegant breakfast room. Guests have good access to Edinburgh's bus service from the hotel.
Haymarket Hotel
Haymarket Hotel, 1-3 Coates Gardens, Haymarket, EH12 5LG Edinburgh Haymarket Hotel offers charming, Victorian town house accommodation with friendly service and free Wi-Fi. Haymarket rail station is a brief walk away. Haymarket Hotel has spacious bedrooms and most rooms have an LCD Freeview TV. The lounge bar has a large screen TV and a full Scottish breakfast is available every morning. Edinburgh Castle and Murrayfield Stadium are nearby. There is good access to the Air Link bus to Edinburgh Airport
Murrayfield Hotel & Lodge
Murrayfield Hotel & Lodge, 18 Corstorphine Rd, Murrayfield, EH12 6HN Edinburgh Murrayfield Hotel & Lodge offers free Wi-Fi and stylish rooms. This hotel is right outside Murrayfield Stadium, the home of Scottish rugby union. All of the spacious en suite rooms, in the main hotel and the nearby lodge, have an LCD flat-screen TV. An inclusive traditional Scottish breakfast is provided. Edinburgh city centre is 2 miles away, and there is a regular bus service that runs from outside the hotel. Haymarket Rail Station can be reached in 20 minutes' walk.
Apex European Hotel
Apex European Hotel, 90 Haymarket Terrace, Haymarket, EH12 5LQ Edinburgh Just 15 minutes' walk from Edinburgh Castle and Murrayfield Stadium, the Apex European Hotel offers rooms with stylish decor and HD LCD TVs and CD/DVD players. Free Wi-Fi and free parking are available. Haymarket Rail Station is 200 metres away and regular buses provide easy access to Edinburgh's sights. The Royal Botanic Gardens, Holyrood Palace and the Scottish Parliament are all within 2 miles. Concierge services are available, including same-day laundry facilities, and the Apex has a DVD lending library. Children are welcome and cots and high chairs can be provided on request.
Dunstane City Hotel
Dunstane City Hotel, 5 Hampton Terrace, Haymarket, EH12 5JD Edinburgh Dunstane City has free Wi-Fi, free parking and stylish, modern rooms with flat-screen TVs. It is 600 metres from Haymarket Rail Station, with easy access to Edinburgh city centre. Dunstane City is in a quiet street 15 minutes walk to Murrayfield Stadium and the city centre. There are regular buses to the city centre and Edinburgh Airport. The bar offers a range of whiskies. Guests can also enjoy the Stanes Whisky Bar and the Scottish seafood restaurant in Dunstane House, opposite the Dunstane City hotel.
Novotel Edinburgh Park
Novotel Edinburgh Park,15 Lochside Avenue, EH12 9DJ Edinburgh This 4-star hotel is 200 metres from Edinburgh Park Rail Station and a 12-minute train ride from the city centre. It has modern, air-conditioned rooms and a heated indoor swimming pool. The Novotel Edinburgh Park is ideal for leisure or business close to Edinburgh's leading business parks of Scotland. It is just off the M8 motorway, and less than 4 miles (6.4 km) from Edinburgh Airport.
Hilton Edinburgh Airport
Hilton Edinburgh Airport, Eastfield Road, EH28 8LL Ingliston This Hilton hotel provides a free 24-hour shuttle bus to Edinburgh Airport, which is just 2 minutes' away. It boasts an indoor pool, sauna and gym and a fine restaurant. Combining a lounge, bar and elegant restaurant, The Space offers all-day dining with free Wi-Fi. It serves international and Scottish cuisine, including locally sourced steaks. The bar has a wide selection of whiskies. The health and fitness centre has a sauna, steam room and a beauty salon. There is a variety of aerobic classes on offer every day. Edinburgh Zoo and Murrayfield Stadium are both within a 10-minute drive. The city centre is 10 miles away and has a wealth of attractions including Edinburgh Castle and the Royale Mile.
Novotel Edinburgh Park
Novotel Edinburgh Park this 4-star hotel is 200 metres from Edinburgh Park Rail Station and a 12-minute train ride from the city centre. It has modern, air-conditioned rooms and a heated indoor swimming pool. The Novotel Edinburgh Park is in one of the leading business parks of Scotland. It is just off the M8 motorway and less than 4 miles (6.4 km) from Edinburgh Airport.
The Edinburgh Lodge
The Edinburgh Lodge just a short walk from Murrayfield Stadium and Edinburgh Zoo, The Edinburgh Lodge offers free private parking and a peaceful garden, with 4 AA stars and a 5 diamond award. Edinburgh Lodge is a family-run guest house, with a cosy lounge and small bar, which has a plasma-screen TV. Just a 10-minute walk from Princes Street, Edinburgh Lodge Guest House is 1.5 miles from Edinburgh Castle. Haymarket Railway Station is a 5-minute walk away, and the airport shuttle bus stops just outside the hotel.
The Dakota Edinburgh
The Dakota Edinburgh is a modern hotel with free Wi-Fi and an award-winning restaurant. Edinburgh city centre is a 10-minute train journey away. The air-conditioned rooms at Dakota Edinburgh offer LCD TV with satellite channels including Sky Sports, and tea/coffee facilities. The Dakota Grill was awarded Scottish Seafood Restaurant of the Year 2009. Dakota Edinburgh is a 10-minute drive from Edinburgh Airport. Forth Road Bridge and South Queensferry are 2 minutes drive away.
Quality Hotel Edinburgh Airport
Quality Hotel Edinburgh Airport is conveniently situated next to Edinburgh Airport and offering its own shuttle service, this award-winning hotel offers rooms with private bathrooms and free parking, 15 minutes drive from Edinburgh city centre. The hotel's award winning La Bonne Auberge Brasserie offers a seasonal and extensive menu to guests along with 24-hour room service. Light snacks are available at all times and are served in the lounge.