Driving in Greece Top Tips
Driving in Greece and its islands is one of the best countries in Europe to tour. Crystal-clear, blue waters; ancient ruins; good food; bring together a truly remarkable experience in Greece. With no rail infrastructure, a hire car is the most popular way of getting around the country. Car Rental is available at all airports and in most major cities and towns. Compare & book your car hire in advance with Airport Car Hire Network to get the best deals. With free cancellation you have nothing to loose so lock in the price now.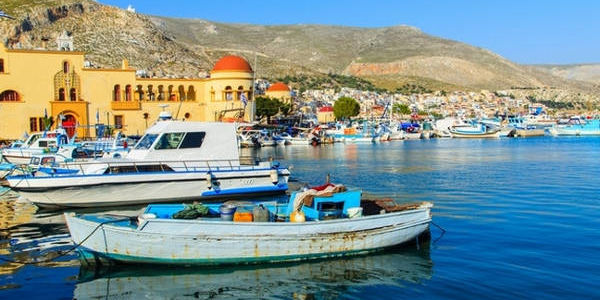 Speed Limits in Greece
Driving in Greece can be a little chaotic at times, depending on which part of the country you are in. Try to avoid the big cities but enjoy the relaxing atmosphere of the islands.
The Hellenic Republic has quite an extensive road network, composed of motorways, highways and national roads. The two main motorways crisscross Greece, from North to South and from East to West. The speed limit on these roads is 130 km/h and they are in very good condition as they have only been recently constructed. Speed limits vary from 50 km/h in built up areas and 90/110 km/h outside and on highways. The main roads of Greece are in good or excellent conditions; local or mountain roads can get a bit bumpy, but you'll survive. Remember you are not allowed to take a hire car onto unsurfaced roads.




Driving and Alcohol/Drugs
The blood alcohol limit in Greece is 0.5g/l. Driving over the legal limit or under the influence of drugs will incur severe penalties.
Toll Roads in Greece
Greece does not run a vignette system, but most motorways and highways charge a toll, but they are not too expensive. A one-way trip between Thessaloniki, in the North East, and Athens, in the South, will cost €20 for a distance of over 500 km. Tollbooths are clearly signaled and pay is mostly collected in cash (some tollbooths also accept credit cards). Aside from roads, crossing major bridges, underwater tunnels or using ferries to reach the islands will also have a toll fee.
Driving in Greece
Most driving licenses are accepted in Greece, including the American and Canadian ones. Drivers must always present an ID when stopped by the police. Speed traps and police controls are frequent, especially on major roads, so it is best to comply with the rules of the road when driving in Greece to avoid hefty fines.
Lights must be switched on at al times, as to is wearing a seatbelt for all passengers. Remember that driving under the influence of alcohol or drugs is not tolerated and can land you in jail for a couple of nights before been taken to court where you will be given a large fine. Enjoy and drive carefully.