Lanzarote Airport Car Hire
Last Updated: 8th July, 2019
Lanzarote Airport Car Hire compares car rental from leading rent a car companies Hertz, Avis, Alamo, Budget Dollar, National Car Rental, Sixt, Thrifty Europcar all offering the best discount Spain, . Rent a car at Arrecife Airport Lanzarote, Costa Teguise, Playa Blanca, Puerto Del Carmen. You can be sure of the best prices for Car Hire in the Canaries Islands
Renting a car is the best way to explore the island and finding the finding the remote wild areas. It just takes around forty minutes to cross the whole island from North to South by car and around thirty minutes from east to west.
We will compare the best car hire deals in Lanzarote, Puerto del Carmen or Playa Blanca or Lanzarote Airport for you
Lanzarote Car Rental Locations
Car hire Lanzarote Airport
Airport Lanzarote Airport, Lanzarote Lanzarote ACE

Car hire Lanzarote
Lanzarote Centro Comercial Biosfera Plaza, C/ JUAN CARLOS I, 3-11, Lanzarote - Puerto del Carmen, 35510 Lanzarote
Costa Teguise CC Cucharas L.1005-B, Lanzarote, Costa Teguise Lanzarote
Jet Sol AVDA. DE LAS PLAYAS 71, PTO. DEL CARMEN-LANZAROTE, 35340 PTO. DEL CARMEN-LANZAROTE
Playa Blanca Papagayo Local 2,, Playa Blanca,
ES-35570, Lanzarote Playa Blanca
Puerto De Playa Blanca Estacion Maritina De Playa Blanca, C/Lapa, Playa Blanca - Yaiza, Lanzarote, ES-35560 Lanzarote
Puerto Del Carmen Avda de las Playas. CC Costa Mar
L.15., Lanzarote, Pto Carmen.Tías Lanzarote

Lanzarote Airport Information
Airport Name: Lanzarote Airport, Aeropuerto de Lanzarote
Airport Code: ACE
ICAO: GCRR
Address: Arrecife de Lanzarote
City: Arrecife
Country: Canary Islands
Telephone: +3409024047094
Time Zone: GMT + 1
Coordinates:
Driving Directions to Lanzarote Airport LZ-2 is the main highway.
Car Parking: Long and Short Term Parking Facilities available
Taxi service: Available in front of terminal
Train service: Thereis no train service at Lanzarote Airport
Bus service: Bus Line 4 goes to and from Lanzarote Airport to Arrecife bus station.
Car Hire: The car rental desks are located in the arrivals hall
Information Desk: Located in the arrivals hall on the ground floor and also at T1 first floor at check in area.
Disabled Facilities: The airport offers support service for people with reduced mobility, but at least 48 hours in advance of travel, there is also a 24 hours telephone service available.
WIFI: Free internet registration required

Lanzarote See & Do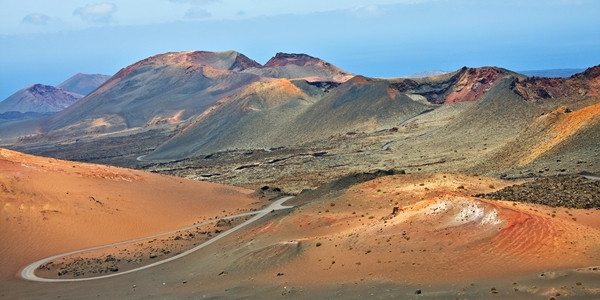 p>Lanzarote is a charming island with a phenomenal geography of over 300 volcanic peaks. There are extraordinary shorelines, fascinating sights and a lots of beautiful beaches. The scene has a stark and powerful appearance, with the incidental rural, lush valleys against dreamlike, creased dark magma fields.
An island with character
This is a place where majestic backdrops and serenity can take you away from your normal, buzzing, urban lifestyle and bring you back more at-peace and more invigorated than ever. Lanzarote breaks the mold on stereotypical island life. It's deemed a UNESCO Biosphere Reserve for its world-renowned wildlife and culture. If you've come to experience paradise, you have found it.
The island's real sights have been tastefully collaborated by the late César Manrique, a beloved leader and craftsman. Despite everything going on in Lanzarote, he still affects the island by means of a social establishment that advances Lanzarote's preservation, society, and design respectability from across the globe. Art enthusiasts will love the sights around Lanzarote.
Lanzarote has a tendency to be somewhat breezy, and frequently more in July, making motorbikes, ATVs, or scooters somewhat troublesome and hazardous.
Jump in the water
Plenty of activities for beach goers: surfing, scuba diving, boating, sailing, and paddle boarding are all popular choices. There are two water parks one in Costa Teguise and the second in Playa Blanca an animal zoo (Guinate Park), an aquarium, and other kids parks for you to visit. You can likewise take submarine tours from Puerto del Carmen and Puerto Calero.
For surfing enthusiasts, though, there's no other place like Caleta de Famara. This humble little getaway is found by heading North East of the island. Buses do run there, but you'll want to have your own rental car to come and go as you please. It's easy to miss due to the small size, too. Think of it as a well-traveled tourist secret. The food and drinks are all super affordable, and the same goes for those looking to get their feet wet and take on some surfing lessons.
One of the island's most pleasant things to do is unwind, lie at the lovely shorelines amid the day and appreciate a decadent supper at night. There is a variety of shops running from souvenir stores to bazaars, you can get a decent deal in the event that you can barter a little with the owners. Try not to stress, these folks are all used to individuals requesting a pricing arrangement than what they are putting forth.
Lanzarote offers a good number of the best scuba spots making the plunge in all of Europe. Game Fishing is likewise an attraction by all the pros here, with a few towering seacrafts docking from the distinctive harbours once a day.
Yachting and cruising is big here in Lanzarote. There are tours and event specials being held on these big beauties all the time, but you'll have to ask around to find out how you can be invited aboard.
Hotels Near Lanzarote Airport

Hyde Park Lane
Hyde Park Lane, Puerto del Carmen consists of 220 Bungalows set in beautiful gardens, built in the local style, equipped to high standards.
The Hotel Hesperia Playa Dorada
The Hotel Hesperia Playa Dorada, Playa Blanca which has been awarded the Q for Tourist Quality, is situated on the seafront on the Costa del Papagayo, an ideal place to enjoy the sun and sea and to explore all the natural and contrasting beauty on the island of Lanzarote.466 large fully-equipped external-facing rooms in a hotel which, with its range of facilities, is the perfect choice for a holiday at any time of year. It boasts three large swimming pools, a tennis court and a fitness centre with sauna, steam bath, jacuzzi, gymnasium, 2 squash courts and a 25 m indoor swimming pool.
H10 Lanzarote Princess Hotel
H10 Lanzarote Princess Hotel's privileged location along with its comfortable rooms and many services will help you to enjoy your stay on the island to the fullest. in Playa Blanca in Lanzarote. The H10 Lanzarote Princess Hotel is located in front of the ocean in the Playa Blanca fishing village in the south of Lanzarote. The hotel is 300 metres from the beach and 500 metres from the village centre. The hotel has comfortable guestrooms and suites that are well furnished and equipped with a host of modern amenities.The hotel features a buffet style restaurant with show cooking, barbecue restaurant by the swimming pool.
Iberostar Lanzarote Park Hotel
Iberostar Lanzarote Park Hotel with apartments in a beautiful location, just on the seafront, with a view of Fuerteventura. Just a short walk away from the Playa Flamingo bay. Nearby shopping centre with cafés, bars and shops. A seafront promenade goes past the hotel. Facilities include 332 units distributed over 3 semi-circular, interconnected buildings (4 lifts). In the main building is a light, airy lobby with reception, bar, non-smoker restaurant. Attractive outdoor terrace with 4 swimming pools, 3 childrens pools, sun terrace with sun loungers and parasols.