Dusseldorf Airport Car Hire Germany
Last Updated: 30th June, 2023
DUS Düsseldorf Airport is situated in Western Germany. It has three terminals that handles 22 million passengers a year. It is the third busiest airport in Germany after Frankfurt and Munich. The car rental desks are located in a designated car hire service area. Airport car hire network will shop around to get you the best prices for car in Dusseldorf.
Choose from Luxury BMWs and Mercedes, 7 seat people carriers, mini and economy cars all at discounted prices. Cross border rentals are available to Belgium and the Netherlands, but this must be specified when you are picking up your car.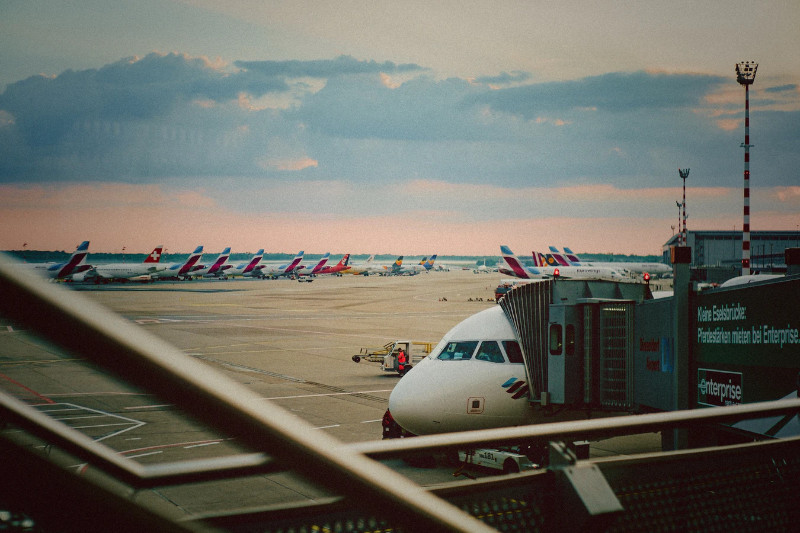 Düsseldorf Airport
Rent a car at Dusseldorf International Airport Dusseldorf City Centre Berliner Allee Burgunderstrasse Hoeherweg Kieshecker Weg Koelner Landstr Dusseldorf Railway Station Holthausen Unterrath Wiesenstrasse Flingern
Dusseldorf Car Rental FAQ
Which is the best car hire company at Dusseldorf Airport in Germany?
Based on feedback from over 10,000 customers who hired a car at Dusseldorf Airport, SIXT have the best customer satisfaction rating with a score of 8.1 out of a maximum of 10 points
Can I rent a car at Dusseldorf Airport Germany if I am over 70?
Yes, you can hire a car in Dusseldorf from most car rental companies up to 99 years of age with no extra charges. Contact us we will be glad to assist you by comparing the leading car hire companies to get you the best deal.
Can I rent a car at Dusseldorf Airport if I am under 25?
Yes you can hire a car at Dusseldorf Airport at 19 years of age from Budget with no extra fees. Avis Young driver's age: 19 to 24 years. Charge 11.9 EUR per day. Maximum 119 EUR. Includes 19% tax Hertz Young driver's age: 21 to 24 years. Charge 26.14 EUR per day. Maximum 239.8 EUR. Includes 19% tax. Please contact us directly and we will be glad to explain how to get the best deal for your age group.
Can I take a rental car from Dusseldorf to visit a different country in Europe?
Yes some car hire companies will allow you to take a rental car cross border to the following countries. Andorra, Austria, Belgium, Denmark, Finland, France, Gibraltar, Ireland, Liechtenstein, Luxembourg, Monaco, Netherlands, Norway, Portugal, Spain, Sweden, Switzerland. Restrictions and charges may apply but you will need to get permission first. There may be additional fees to cross an International border.
Can I take a rental car from Dusseldorf and drop it off in a different city in Germany?
Yes some car hire suppliers will allow one way rentals, however you will need to let them know before hand. There may be an additional one way rental fee if you leave the car in a different location to the pick location
How long do I need to hold a licence in order to rent a car at Dusseldorf Airport?
A full licence held for minimum of 1 year with no major endorsements. UK licence holders need to present the photo card.
What documents do I need to hire a car at Dusseldorf Airport?
The principle driver will need to have the following documents in his or her name. A full licence, a credit card, the voucher we will send you when you complete your booking, and a passport. A printed version of your voucher must be produced upon arrival at the rental desk. Failure to present the voucher means the car rental agent may charge you at the local rates. With Budget rentals you will also need one original form of proof of address.
What is the fuel policy for a hire car at Dusseldorf Airport?
This will depend on the car hire supplier you select. The vast majority of cars have a full to full fuel policy, which means your vehicle will be supplied with a full tank of fuel. To avoid incurring fuel charges, you will need to return it with the same amount of fuel as it had when you collected it. You can also choose pick up full return empty. This maybe more convenient if you wish to drop the car back without delays, but it will be more expensive.

Dusseldorf Car Rental Locations
Car Hire Düsseldorf Airport
Düsseldorf Airport Arrivals Hall
Car Hire Düsseldorf city centre
Duesseldorf Flinger Broich 6, Duesseldorf, 40235 OEHERWEG 105, DUESSELDORF, 40233, DE
KONRAD-ADENAUER-PLATZ 11, DUESSELDORF, 40210
Burgunderstrasse 53, DUESSELDORF, 40549, DE
Corneliusstrasse 5-7, Duesseldorf, 40215
Tilde-Klose-Weg 6, Duesseldorf, 40468
Willy-Becker-Allee 10, Duesseldorf, 40227 Duesseldorf
Dusseldorf - Berliner Allee
Dusseldorf - Burgunderstrasse
Dusseldorf - Hoeherweg
Dusseldorf - Kieshecker Weg
Dusseldorf - Koelner Landstr
Dusseldorf Centre
Dusseldorf Railway Station
Dusseldorf South - Holthausen
Dusseldorf Sud/Holthausen
Dusseldorf Unterrath
Dusseldorf Wiesenstrasse
Dusseldorf-Flingern
Dusseldorf Airport Information
Airport Name: Düsseldorf Airport
IATA DUS
ICAO: EDDL
Address: Flughafenstraße 120, 40474 Düsseldorf, Germany
City: Düsseldorf
Country: Germany
Telephone:
Time Zone: GMT + 1
Coordinates: 51°17′22″N 006°46′00″E
Driving Directions to Düsseldorf Airport
Car Parking: Long and Short Term Parking Facilities available
Taxi service: Available in front of terminal
Train service: Over 300 trains stop at the airport each day from many cities in Germany
Bus service: A good bus service to and from the airport from the surrounding towns
Car Hire: The car rental desks are located in the car hire service area. Please follow the signs for Mietwagen
Information Desk: Located in the arrivals hall and also in the departure area.
Facilities:

Hotels Near Dusseldorf Airport

Steigenberger Parkhotel
Steigenberger Parkhotel Dusseldorf, this 5-star Superior hotel offers classical rooms and suites. It is located on the K?igsallee shopping street in the centre of Dusseldorf. The rooms of the Steigenberger Parkhotel Dusseldorf have high ceilings and high-quality furnishings. Some rooms include valuable antiques. The Steigenberger Parkhotel Dusseldorf has a spa with saunas and a fitness area. The hotel is a 2-minute walk from the trams and underground trains at Heinrich-Heine-Allee. The Deutsche Oper am Rhein and the Hofgarten park are a 4-minute walk away.
Hotel Stadt Muchen this family-run, 4-star business and spa hotel is in the heart of D?seldorf. Look forward to elegant, comfortable rooms, free Wi-Fi internet access and a delicious, free breakfast buffet. The Hotel Stadt M?chen has an attractive spa area, in which you will find a sauna, depitarium and a fitness studio. All of these facilities can be used for no extra charge. At the end of a long day, sit back in the Hotel Stadt M?chen's bar with your favourite drink. When the weather is sunny, enjoy your drink in the pretty, Mediterranean courtyard.
Lindner Congress Hotel Dusseldorf this hotel offers large rooms, free rental bikes and a spa with pool. It is a 10-minute drive from D?seldorf?s airport and trade fair, and a direct underground ride from D?Dusseldorf Central Station.The rooms at the 4-star Lindner Congress HotelDusseldorf are at least 30 m? in size. All rooms include a minibar and safe, and some rooms have a balcony.Light meals are served in the Lindner's Belle Etoile restaurant. Snacks and drinks are available in Oli?s Bistro and in the Ascot Bar.Lindner Congress Hotel Dusseldorf is a 5-minute walk from the D-Am Seestern underground station. A jogging path begins just outside the hotel and runs along the River Rhine
MELIA Hotel in Dusseldorf this 4-star Superior hotel is located opposite Dusseldorf Hofgarten park, a short walk from the Old Town and Kigsallee shopping mile. It offers large rooms and a free spa area. The MELI? Dusseldorf was newly opened in October 2009. All rooms and suites feature air conditioning and Wi-Fi. Guests at the MELI? Dusseldorf enjoy free use of the spa. This includes 2 Finnish saunas, a steam room and a gym. The MELI? Dusseldorf is 100 metres from a tram stop and the Nordstra? underground station. This offers fast connections to the main railway station, exhibition centre and Dusseldorf Airport.