Frankfurt Airport Car Hire Germany
Last Updated: 1st May, 2021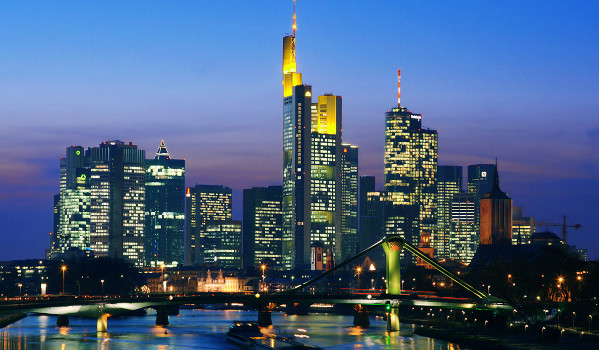 We compare car hire prices at Frankfurt Airport in Germany to get the cheapest car hire from major rent a car companies Hertz, Avis, Alamo, Budget Dollar, National Sixt, Thrifty Europcar
Pick up your hire car at Frankfurt Airport FRA or Frankfurt Hahn Airport. If you prefer you can rent a car in Frankfurt city centre. Best prices for car hire from Hertz, Avis, Sixth, Budget, Europcar and many more. Book you rent a car in frankfurt in the knowledge you are getting the best deal for car hire in Frankfurt. Rent a car Frankfurt City Centre Hauptbahnhof Indusriepark Intzestrasse Main Ost Schmidtstra Zentrum Bergen Enkheim Frankfurt Hahn airport Oder Frankfurt Airport Eschborn Niederrad Northwest Frankfurt Railway Station
Frankfurt Car Rental FAQ
Which is the best car hire company at Frankfurt International Airport in Germany?
Based on feedback from over 10,000 customers who hired a car at Frankfurt International Airport, Hertz have the best customer satisfaction rating with a score of 7.8 out of a maximum of 10 points
Can I rent a car at Frankfurt International Airport Germany if I am over 70?
Yes, you can hire a car in Frankfurt from some car rental companies up to 99 years of age with no extra charges. Contact us we will be glad to assist you by comparing the leading car hire companies to get you the best deal.
Can I rent a car at Frankfurt International Airport if I am under 25?
Yes you can hire a car at Frankfurt International Airport at 21 years of age, with the following additional fees. Young driver's age: 21 to 24 years. Charge 8.4 EUR per day plus taxes. Please contact us directly and we will be glad to explain how to get the best deal for your age group.
Can I take a rental car from Frankfurt to visit a different Country?
Yes some car hire companies will allow you to take a rental car cross border to the following countries. Andorra, Austria, Belgium, Denmark, Finland, France, Gibraltar, Ireland, Liechtenstein, Luxembourg, Monaco, Netherlands, Norway, Portugal, Spain, Sweden, Switzerland. Restrictions and charges may apply but you will need to get permission first. There may be additional fees to cross an International border.
Can I take a rental car from Frankfurt and drop it off in Hamburg, Cologne, or Berlin?
Yes some car hire suppliers will allow one way rentals, however you will need to let them know before hand. There may be an additional one way rental fee if you leave the car in a different location to the pick location
How long do I need to hold a licence in order to rent a car at Frankfurt International Airport?
A full licence held for minimum of 1 year with no major endorsements. UK licence holders need to present the photo card.
What documents do I need to hire a car at Frankfurt International Airport?
The principle driver will need to have the following documents in his or her name. A full licence, a credit card, the voucher we will send you when you complete your booking, and a passport. A printed version of your voucher must be produced upon arrival at the rental desk. Failure to present the voucher means the car rental agent may charge you at the local rates. With Budget rentals you will also need one original form of proof of address.
What is the fuel policy for a hire car at Frankfurt International Airport?
This will depend on the car hire supplier you select. The vast majority of cars have a full to full fuel policy, which means your vehicle will be supplied with a full tank of fuel. To avoid incurring fuel charges, you will need to return it with the same amount of fuel as it had when you collected it. You can also choose pick up full return empty. This maybe more convenient if you wish to drop the car back without delays, but it will be more expensive.
Frankfurt Car Rental Locations
Car Hire Frankfurt Airport
Frankfurt Flughafen, Terminal 1,, Frankfurt, Germany

Car Hire Frankfurt City Centre
Frankfurt Intzestrasse 38, Frankfurt Germany
Frankfurt Schmidtstrasse 39, Frankfurt Germany
Frankfurt BORSIGALLEE 31, FRANKFURT/BERGEN ENKHEIM, 60388 Germany
Frankfurt MIETWAGENZENTRUM IM HAUPTBAHNHOF, FRANKFURT, 60329 Germany
Frankfurt Frankfurt (Main), Am Industriehof 3-5,, Frankfurt, frankfurt Germany
Frankfurt INDUSTRIEPARK / GEBAEUDE D850, FRANKFURT, 65929 Germany
Frankfurt Karl Liebknecht Strasse 38, Frankfurt (Oder) Germany
Frankfurt Carl-Benz-Strasse 10, Frankfurt, 60314 Germany
Frankfurt Hanauer Landstr. 74-78, Frankfurt, , 60314, Frankfurt Germany
Frankfurt Mietwagenzentrum Bhf, Frankfurt Hauptbahnhof, Frankfurt Germany
Frankfurt Rhein Main Ap Gen Av Terminal Germany
Frankfurt Pfaffenwiese 320 Germany
Frankfurt Rossertstrasse 5 Germany
Frankfurt Carl-benz Strasse 5 Germany
Frankfurt Camberger Strasse 21 Germany
Frankfurt Allerheiligenstrasse 52, Frankfurt, 60313 Germany
Frankfurt Lyoner Strasse 68, Frankfurt (Niederrad) Germany
Frankfurt-Hochst Gotenstr. 97, Frankfurt-Hochst Germany
Frankfurt Airport Information
Frankfurt Airport also know as Flughafen Frankfurt am Main or Rhein-Main-Flughafen is situated 12 KM Southwest of the city of Frankfurt. It is the busiest airport in Germany for passenger traffic and the 3rd busiest in Europe.
Airport Name: Frankfurt Airport
IATA FRA
ICAO: : EDDF
Address: Frankfurt Germany
City: Frankfurt
Country: Germany
Telephone:
Time Zone: GMT + 1
Coordinates: 50°02′00″N 008°34′14″E
Driving Directions to Frankfurt Airport
Car Parking: Long and Short Term Parking Facilities available
Taxi service: Available in front of terminal
Train service: Train service ro Frankfurt
Bus service: Buse Service
Car Hire: The car rental desks are located in the arrivals hall
Information Desk: Located in the arrivals hall

Airport Shopping
Shops are open from 7 a.m. to 10 p.m seven days a week, (some remain open till longer) Boss, Tommy Hilfiger, Bree, Burberry Duty Free Shops, Photo & Electronics, Fashion & Accessories, Fine Foods & Sweets, Watches & Jewellery, Newsagents and Bookshops Food hall and restaurants.
Frankfurt See & Do
Frankfurt Information
Frankfurt is considered to be the dynamic international financial centre of Europe, but don't let this put you off visiting as a tourist – the city has so much more to offer than business affairs. With its bustling atmosphere, Frankfurt offers plenty of variety. Amidst towering skyscrapers you'll find cosy pubs, historical sights, excellent food and lots of culture. Once home to Johann Wolfgang von Goethe, Frankfurt takes its arts seriously and strives to maintain a lively arts scene. Although the city is a fascinating hub, there are also lots of exciting places of interest within short driving distance – perfect for the visitor looking for an all-round experience to Germany.
Must see attractions in Frankfurt
The impressive 'Kaiserdom' Cathedral boasting a 95m high tower overlooking Frankfurt city centre, and the Paulskirche, are the first port of call for most visitors to Frankfurt – whether they're returning or arriving for the first time. The archeological gardens containing excavations of a Roman settlement are worth a stroll and make sure you have a look at the historically important Fountain of Justice. Walk to the end of the Bockenheimer Anlage to see the stunning 13th century Eschenheim Tower; one of the finest examples of its kind in the world. Take a peek, or a walk, over the 100+ year-old Iron Bridge, a famous local landmark. Then continue your journey into the city's diverse past by visiting the Jewish cemetery, the Old Nikolai Church and the Carmelite Monastery.
Marvel at the 12th century Staufer Wall, part of the first Frankfurt city fortifications and an example of what surrounded the city at the time of its less-than-humble origins. If you like museums, head to the Historisches Museum Frankfurt to see the best collection of artifacts and learn more about the city's colourful past. Also head down to the Goethe House – the interior is set out exactly the same as when Goethe and his mother lived together. The Old Opera House is a lovely old building with an impressive foyer; although there are no concerts there now, you can drink their delicious coffee in style. There are plenty of churches to visit such as
St Paul's, St Leonard's and St Catherine's, and if you want to relax at the end of the day, take a wander to the famous Römerberg square, lined with beautiful historical timer-framed buildings.
Recommended scenic drives from Frankfurt
If you'd like to see some of Germany's fairytale castles, collect your hire car at Frankfurt airport and head onto the 'Castle Road', one of the country's most scenic drives. Famous for its 70 castle and palace buildings, the road is over 625 miles long, leading from Mannheim to Prague in the Czech Republic. To join the route from Frankfurt, head along the Autobahn to Würzburg to visit its old town and castle, then continue on to the ancient walled town of Rothenburg ob der Tauberfor its nightly watchman's tour. Drive to Füssen for a stop at Neuschwanstein castle. Another pleasant drive is out to Nuremburg, a city dating back to 1060 known for its Imperial Castle and 5km surrounding walls. .
Frankfurt Zoo
Cathedral of St. Bartholomew
Museumsufer
Frankfurter Roemer
Museum for Modern Art in Frankfurt
European Central Bank Headquarters(ECB)
Goethe House
Saal Lane for its medieval buildings
Palm Garden
The Old Opera House
Sachsenhausen
Ebbelwei Express, touring the city of Frankfurt
Römerberg and Römer
Golf in Frankfurt at Frankfurter Golf Club, Schloss Hotel Kronberg Course, Hof Trages Golf Club.
Hotels Near Frankfurt Airport

Comfort Hotel
Comfort Hotel Frankfurt Airport Hotel, Am Zollstock 10 , Mörfelden Walldorf, 64546, Comfort Hotel Frankfurt Airport is near the international airport. The environmentally friendly Comfort Hotel Frankfurt Airport, which is under German management, is easily accessible from the Frankfurt Airport and motorways A3 and A5. Our 3 star hotel provides 39 modern furnished en-suite rooms with minibar, telephone, new 22" TVs with digital channels and internet.
Airport Hotel Tanne Hotel
Airport Hotel Tanne Hotel, Tannenstrasse 2 , Kelsterbach, 65451"Welcome to a friendly smile" You will expect a calm situated private hotel near the airport and at the gates of Frankfurt/Main – the city of exhibitions. Our hotel is family-run since 1969. With the guest at the centre of our philosophy, we are traditional hosts. Due to our very good accessibility near Frankfurt International Airport we are the right address for both, business and leisure guests
NH Frankfurt Rhein Main Hotel
NH Frankfurt Rhein Main Hotel, Kelsterbacher Strasse 19-21 , Raunheim, D-65479 Whether you visit Frankfurt for business or private reasons, the NH Frankfurt Rhein Main is the ideal lodging for you. In the small city of Raunheim you live only a few minutes by car or train away from the centre of Frankfurt. The hotel is near to good transport links. In addition, the hotel offers a free shuttle service to the airport from 6:00am until midnight. Our house belongs to the VDR certificated hotels and offers a high standard in quality and service to its guests.
Sheraton Frankfurt Congress Hotel Hotel,
Sheraton Frankfurt Congress Hotel Hotel, Lyoner Strasse 44-48 , Frankfurt am Main, 60528 Sheraton Frankfurt: the perfect congress hotel in Frankfurt. Business as usual? Not at the Sheraton Frankfurt Congress Hotel, your congress hotel right next to the Frankfurt City Forest. Business and proximity to nature are no contradiction, they complement one another perfectly. Business travellers appreciate our hotel's special location and, in particular, its personal atmosphere. Our hotel is situated between the airport and the city centre. These two hubs are easily and quickly reached by car or train from the hotel. The Sheraton Frankfurt Congress Hotel's optimal location makes it the perfect trade fair hotel. And when the working day is over you can take a stroll in the nearby greenery of the City Forest
Holiday Inn Frankfurt
Holiday Inn Frankfurt Airport-North Hotel, Isenburger Schneise 40 , Frankfurt am Main, 60528 Frankfurt - famous as the financial and service capital in the heart of Germany. The airport, the stock exchange, international exhibitions and fairs all combine to make the pulse of the city beat even faster. Surrounded by the Rheingau, the Taunus hills and the region of southern Hessen, Frankfurt nevertheless also offers the visitor a multitude of cultural, sporting and social activities for a short weekend trip. Whether it is one of the many festivals, the numerous high-quality museums or the varied nightlife in Frankfurt, there is something here for everyone.