Australia See & Do
Australia with thousands of miles across, dotted with some of the world's most exciting cities as well as some of its most recognizable landmarks, Australia is a country of open roads and Outback as well as a nation that prides itself on its warm welcome and sense of fun. Airport Car Hire Network has a comprehensive network of competitively priced car hire companies throughout Australia which means that you are free to pick up and drop off your hire car at a destination of your choice.
Whether you are planning on a road trip up the coast, from the sparkling city of Sydney to the sun-soaked sands of Brisbane and the historic city of Darwin in the north or down to the laidback 'city of churches', Adelaide, the Australian coast is lined with a string of cities all characterised by their upbeat atmosphere as well as their beautiful golden beaches and fantastic surf.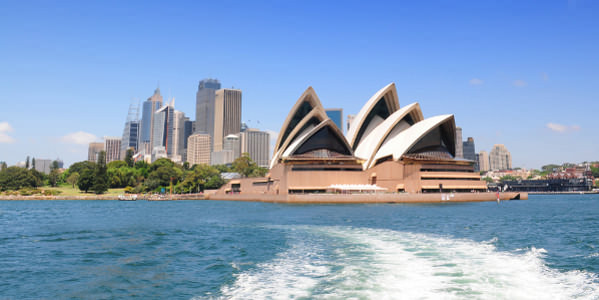 For those in search of something a little more off the beaten track however, citycarrentals.com suggests you consider a carefully planned excursion into the Australian Outback. Featuring some of the most sparsely populated countryside in the world, the Outback is nevertheless home to some of the worlds most magnificent natural wonders. Who, for instance, could forget the sheer jaw-dropping majesty of witnessing the setting sun fall upon Ayers Rock, also known as Uluru, located in the Northern Territory? Due to the huge driving distances involved, Airport Car Hire Network is the only name to trust when booking affordable and, most importantly, reliable car hire for your big trip down under.
Australia Road Trips
Countless potential tourists from around the globe daydream about visiting the legendary country of Australia, yet the majority of these dreamers remain just that and never make the journey. If you are one of these people beaming with wanderlust, book it now as the opportunity to explore this gorgeous place may never arise again. As an independent continent with a smaller population, Australia exudes charisma and beauty beyond what one can imagine. Furthermore, many who make that journey for their much anticipated holiday do not explore the large territory and fully discover all of the extraordinary gems it has to offer. To squeeze the most travel out of your trip to the land down under, it is highly recommended to hire a car and research the best option online here before you ever leave home. For the most conclusive excursion, land in Cairns, pick up your rented traveling mobile, drive south to the Gold Coast where you can drop off your vehicle at the airport, then wrap up the most epic trip that you could possibly fathom by flying to the country's largest city, Sydney.
Located in the north western corner of Australia, Cairns and the ocean alongside it is home to the world renowned Great Barrier Reef, where you can scuba dive, snorkel, and sail among the biggest coral reef habitat on the entire planet.
After conquering the awe-inspiring GBR, start your coastline expedition down to Airlie Beach, a quaint town with boutique shopping and fine-dining. Moreover, this location provides a marina where you can depart for the utterly divine the Whitsundays, a collection of preserved islands with one of the most ravishing beaches in the world (no exaggeration), Whitheaven Beach.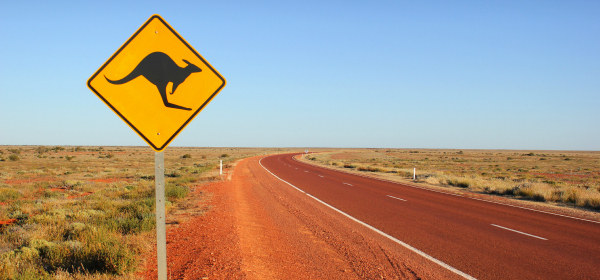 Another noteworthy stop along the coast is Fraser Island, which can be accessed via Rainbow Beach. A popular manner of exploring the island is to join a 4x4 group that offers tours that last a few days and will cover everything you could possibly need while on the heritage site. As you camp on the islet, you are likely to see much Australia wildlife including cuddly koalas, adorable wallabies, and wily dingos.
To complete your drive down, spend a couple days in the Gold Coast, where you can party like a rock star in the Vegas capital of Australia, Surfer's Paradise, learn how to surf with the consistent stream of waves, and lounge on the squeaky clean beach that stretches 70 kilometers.
Finally, what is a vacation to Australia without visiting the famous Sydney? Catch a quick in-country flight from the Gold Coast airport to Sydney before departing back to your home country. While this bustling metropolis has much to offer, the most favoured locations in the area include the well-known Sydney Opera House, Bondi Beach in high season (which spans from around October to March), China Town, and Manly Beach that can be accessed via a charming ferry ride from Circular Quay.
With this unforgettable road trip under your belt, you'll be able to claim you have truly made the most out of your Australian holiday.
Australia Car Rental Locations
Adelaide 142 North Terrace, Adelaide, South Australia
Adelaide - 413 Henley Beach Road Br Adelaide - 413 Henley Beach Road Br, Adelaide
Adelaide - Airport Domestic Terminal, Adelaide Airport, Adelaide, South Australia
Airlie Beach 269 Shute Harbour Road, Airlie Beach
Albury 74 Church Street, Albury, NSW 3690, New South Wales
Albury - Airport Terminal Building, Albury Airport, Albury, NSW 2640, New South Wale
Alexandria 678 Botany Road, Alexandria, 2015, NSW
Alice Springs 10 Gap Road, Alice Springs

Alice Springs - Airport Terminal Building, Alice Springs Airport, Alice Springs, NT 0811, NT, North Territory
Armidale - Airport New England Hwy
Artarmon 1 Campbell Street, Artarmon, 02064
Avalon - Airport Avalon Apt
Ayers Rock - Airport Connellan Apt
Bairnsdale Toyota Dealership, 449 Princess Highway, Bairnsdale, VIC 3875, Victoria, Victoria
Ballarat 17 Albert St
Ballina Corner of Bangalow Road & Pacific Highway, Ballina, 2478, NSW, New South Wales
Ballina - Airport 204 Southern Cross Drive, Ballina Airport, Ballina, BNKT01
Barossa Valley Golf Links Road, Rowland Flat, Barossa Valley, SA 5352
Bathurst 120 Russel Street, Bathurst, NSW 2795, New South Wales
Bathurst - Airport Terminal Building, Bathurst Airport, Bathurst, NSW 2795, New South Wales
Bayswater 244 Canterbury Road, Bayswater, VIC 3153, Victoria
Belmont 266 Great Eastern Highway, Belmont
Bendigo Downtown 141 High Street Blackburn 110 Whitehorse Road, Blackburn, 03130, VIC
Brisbane - Airport Brisbane International Airport Terminal, Meet and Greet , on arrival call ariport depot for collection., Brisbane, No code, Brisbane
Brisbane - Charlotte St 55 Charlotte St
Brisbane - Coopers Plains 808 Beaudesert Road, 4108 Coopers Plains
Brisbane - Downtown 698 Nudgee Road, Brisbane, QLD 4013, Northgate
Brisbane - Northgate 698 Nudgee Road, Northgate, Brisbane, Qld 4013, QLD
Brisbane - Queen Street 576 Queens Street, Brisbane, 04000, QLD
Brisbane - Virginia 2083 Sandgate Road, Virginia, Brisbane, QLD 4014, Queensland
Broome closed 16-12-2003
Broome - Airport Terminal Building, Broome Airport, Broome, WA 6725
Bunbury 24 Denning Road
Bundaberg Bundaberg Airport, Twyford Street, Bundaberg, 4670, QLD
Bundaberg - Airport Bundaberg Apt
Burnie Wynyard - Airport Wynard Airport, Burnie
Cairns - Airport Terminal Building, Cairns Airport, Cairns, QLD 4870, Queensland
Cairns - Downtown 51 McLeod Street, Cairns, QLD 4870, Cairns
Camberwell 401 CAMBERWELL ROAD, CAMBERWELL, 3124
Campbelltown 27-31 Queens St
Canberra Corner of Northbourne Avenue & Cooyong Street, Canberra, ACT 2601
Canberra - Airport TERMINAL BUILDING,CANBERRA AIRPORT,, PILLIAGO, 2610 Cheltenham 1285 Napean Highway, Cheltenham, 03192, VIC Clayton 2093 Princes Highway, Clayton Coburg 251 SYDNEY ROAD, COBURG, MELBOURNE, 3058
Coffs Harbour 241 High Street, Coffs Harbour, NSW 2450, New South Wales
Coffs Harbour Airport Terminal Building, Coffs Harbour Airport, Coffs Harbour
Coolangatta - Airport Terminal Building, Gold Coast Airport, Bilinga
Coopers Plains 808 Beaudesert Road, Coopers Plains, 04108, QLD
Dalby Goodyear Auto Service Centre, Corner Condamine & New Streets, Dalby, QLD 4405, Queensland
Dandenong 28-30 Lonsdale Street, Dandenong
Darling Harbour 50-100 Murray Street, Pyrmont, 02009, NSW
Darwin - Downtown 77 Cavenagh Street, Darwin, NT 0800

Darwin Airport (Remote location) Terminal Building, Darwin Airport, Darwin, NT 0812
Delta Geelong 48 MERCER STREET, GEELONG, VIC, VIC, 3220, AU

Devonport Airport - Tasmania Terminal Building, Devonport Airport, Devonport, TAS 7310, Tasmania, Tasmania
Devonport City - Tasmania 10 Esplanade, Devonport City, TAS 7310, Tasmania, Tasmania
Devonport Ferry - Tasmania Ferry Terminal, Devenport Ferry, Devenport, TAS 7310, Tasmania, Tasmania
disabled Port Douglas Port Douglas
Dubbo Airport Terminal Building, Dubbo Airport, Dubbo
East Fremantle 231 Canning Highway, East Fremantle
Emerald Airport Emerlad Airport
Emerald Downtown Gregory Hwy
Essendon - Airport Main Terminal,haregrave Ave
Exmouth 102 Murat Rd, Exmouth, 6707
Exmouth Airport Terminal Building, Exmouth, 6707
Fawkner 1202 SYDNEY ROAD, FAWKNER, 3060
Frankston 120-124 Dandenong Road, Frankston, VIC 3199, Victoria, Victoria
Fremantle 96 Queen Victoria Street, Freemantle
Geelong 48 Mercer Street, Geelong, Geelong
Geraldton Airport Geraldton Airport
Geraldton Downtown The Lighthouse
Gladstone Airport Terminal Building, Gladstone Airport, Gladstone, QLD, Queensland
Gold Coast 3031 Gold Coast Highway, Surfers Paradise, 04217, QLD
Gold Coast - Airport Terminal One, Gold Coast Airport, Gold Coast
Gold Coast Airport Domestic Termina Airport Domestic Terminal, Gold Coast
Gosford 346 Mann St
Hendra 360 Nudgee Road, Hendra, 04011, QLD
Hervey Bay (Remote location) 333 The Esplanade, Urangan, Hervey Bay, QLD 4655, Queensland
Hervey Bay Airport Terminal Building, Hervey Bay, Urangan
Hobart - Airport Hobart Apt Hobart - Downtown - Tasmania 112 Harrington Street, Hobart, TAS 7018, Tasmania, Tasmania
Hobart Wrest Point Wrest Point Casino
Hornsby 142 George St, Hornsby, 2077
Hurstville 48 Forest Rd, Hurstville, 2220 Ipswich 25 Brisbane Rd ,Bundamba QLD, Ipsw
ich, 4304, QL
Joondalup 2 Buick Way, Joondalup
Kalgoorlie 536 Hannam Street, Kalgoorlie Wau (3), 6430, WA
Kalgoorlie Airport Kalgoorlie Airport

Karratha- Off Airport 1120 Coolawanyah Road, Karratha
Katherine Knots Crossing Resort, Corner of Cameron & Gilesx Street, Katherine
Kenmore Caltex Service Station, Cnr Marshall Lane & Moggill Rd, KENMORE, QLD 4069
Kununurra - Downtown East Kimberley Tours, Kununurra, WA 6743
Kununurra Airport Terminal Building, Kununurra Airport, Kununurra, WA 6743
Launceston - Downtown 112 George Street, Launceston, TAS 7250, Tasmania, Tasmania
Launceston Airport - Tasmania Terminal Building, Launceston Airport, Launceston, TAS 7212, Tasmania, Tasmania
Launceston Country Club Casino Casino reception
Launceston Country Club Villa's Reception
Leederville 640 Newcastle Street, Leederv
ille Liverpool, NSW UNIT 1, 167-169 NEW BRIDGE ROAD, CHIPPING NORTON, Sydney, NSW, 2170
Mackay - Airport Terminal Building, Mackay Airport, Mackay, QLD 4740
Mackay - Downtown 6 Endeavor Street, Mackay, QLD 4740, Queensland
Maidstone 224 Ballarat Road, Maidstone, VIC 3012, Victoria, Victoria
Maroochydore - Airport Terminal Building, Maroochydore Airport, Maroochydore, Queensland
Maroochydore D`town 6-8 Aerodrome Rd
Maryborough Downtown BP Service Station, 71 Ferry Street, Maryborough, QLD 4610, Queensland
Mascot Mascot, Mascot
Melbourne - Airport Melbourne International Airport Terminal, Meet and Greet , on arrival call ariport depot for collection., Melbourne, Melbourne Melbourne - Balckburn 110 Whitehorse Road, 3130 Blackburn
Melbourne - Downtown 89-91 Franklin Street, Melbourne, VIC 3000, Victoria, Victoria
Melbourne - Tullamarine 157 Mickleham Road,, Melbourne, Tullamarine
Melbourne-La Trobe Street 62 La Trobe Street, Melbourne
Merimbula - Airport Terminal Building, Merimbula Airport, Merimbula, NSW 2549, New South Wales
Merimbula Downtown Highway Trade, Munjet Street, Merimbula, NSW 2549, New South Wales
Mildura Railway Station, 150 Seventh Street, Mildura, 3500
Mildura Airport Mildura Airport Milperra 299-301 Milperra Rd, Milperra - Sydney, 2214
Moruya Airport Moruya Hardware & Produce
Mount Barker 24 Adelaide Road, Mount Barker, 5251
Mount Gambier 25 Margaret Street, Mount Gambier, 5290
Mt Gambier Airport Penola Rd
Murray Bridge 10 Railway Tce, Murray Bridge, 5253
Muswellbrook Downtown 8-10 Sydney Street
Newcastle 89 City Road, Merewether, Newcastle
Newcastle Williamstown Airport Terminal Building, Newcastle Williamstown Airport, Williamstown, Newcastle, New South Wales
Noosa Heads 13 Noosa Drive, Noosa Heads, QLD 4567, Queensland
Northgate 79 Old Toombul Road, Northgate, QLD 4013
Olympic Dam Airport Olympic Dam 4wd / Trucks
Orange - Airport Orange Airport
Orange - Downtown CNR SYDNEY/LEE ROAD, ORANGE, 02794, AU
Osborne Park 21 Ruse Street, Osborne Park, WA 06107
Palmerston - (Remote Location) Lot 3119, Palmerston
Parkes Airport Parkes Airport
Parramatta 180 Parramatta Road, Paramatta, Granville
Penrith Downtown 2066 Castlereagh Road
Perth - Airport Perth International Airport Terminal, Meet and Greet , on arrival call ariport depot for collection., Perth Airport, Perth Perth - Downtown Hyatt Centre, 99 Adelaide Terrace, Perth, WA
Perth West 3-5 GORDON STREET, WEST PERTH, 6005
Port Lincoln Airport Port Lincoln Airport
Port Lincoln Downtown 79b Liverpool St
Port Macquarie Airport Port Macquarie Airport
Preston 580 High Street, Preston
Proserpine - Airport Proserpine Apt
Prt Macquarie Downtown 102 Gordon St
Redcliffe 31 Tubbs St., Clontarf
Richmond 469 PUNT ROAD, RICHMOND, 3121
Rockhampton - Downtown 106 George Street, Rockhampton, QLD 4700, Queensland
Rockhampton Airport Terminal Building, Rockhampton Airport, Rockhampton, QLD 4700, Queensland
Rockingham 1 Carlston Road, Rockingham
Roma- Off Airport Roma- Off Airport
Sale (Remote location) Toyota Dealership, 299 York Street, Sale
Sale Airport Terminal Building, 3850 Sale
Salisbury 1766 Main North Rd, Salisbury, 5109
Shepparton 409 Wyndham St
Slacks Creek 3417 Pacific Hwy, Slacks Creek
South Melbourne 60 Clarendon St, South Melbourne, 03006, VIC
Springwood 3147 Pacific Highway, Slack Creek, Springswood, 4127, QLD
St Kilda 95 St. Kilda Road, St. Kilda, 03182
STANTHORPE Granite Court Motel, 34 Wallangarra Rd, STANTHORPE
Strathpine Cnr Sth Pine & Leitchs Rd,
Surfers Paradise 3031 Gold Coast Highway, Surfers Paradise
Sydney - Airport International & Domestic Terminals, Sydney International Airport, Sydney, NSW 2020, New South Wales
Sydney - Artarmon 1 Campbell Street., 2064 Artarmon
Sydney - Central 818-820 George Str, Sydney
Sydney - Darling Harbour 50-100 Murray St., Darling Harbour, New South Wales, 2000 Sydney, Sydney, 2000 Sydney, New South Wales
, Sydney - Downtown 100 William Street, Kings Cross, Sydney, NSW 2011, New South Wales
Sydney - Granville 180 Parramatta Road,, Sydney, Granville
Sydney South - Mascot 5/221-223 O'Riordan Street, Mascot, 2020
Tamworth - Airport Don Shand Way
Tingalpa 1280 WYNNUM ROAD, TINGALPA, 4173
Toowoomba BP Service Station, Corner of James & Ruthven Streets, Toowoomba, QLD 4350, Queensland
Townsville - Downtown 305 Ingham Road, Garbutt, Townsville, QLD 4810, Queensland
Townsville Admin Stinson Ave
Townsville Airport Terminal Building, Townsville Airport, Townsville, QLD 4810, Queensland
Traralgon - Airport Terminal building,, Traralgon, Traralgon,
Tumut Downtown 48 Adelong Road
Victor Harbor 51 Ocean St
Virginia 2083 SANDGATE ROAD, VIRGINIA, 4014, QLD
Wagga Wagga - Airport Wagga Airport
Welshpool 1/145 Welshpool Rd, Welshpool, 6106
Werribee 317 Princess Highway, Werribee
West Perth 3-5 GORDON STREET, WEST PERTH, WA, WA, 6005, AU
West Ryde 964 Victoria Road, West Ryde
Wollongong 49 Flinders Street, Wollongong, NWS 2527, New South Wales