Canada Car Hire
Last Updated: 30th June, 2023
Rent a car and travel across Canada is the absolute best way to see it.  You can experience the buzzing metropolis of Toronto, the breathtaking Rocky Mountains at their finest, and the lush coast at either end of the country entirely by car.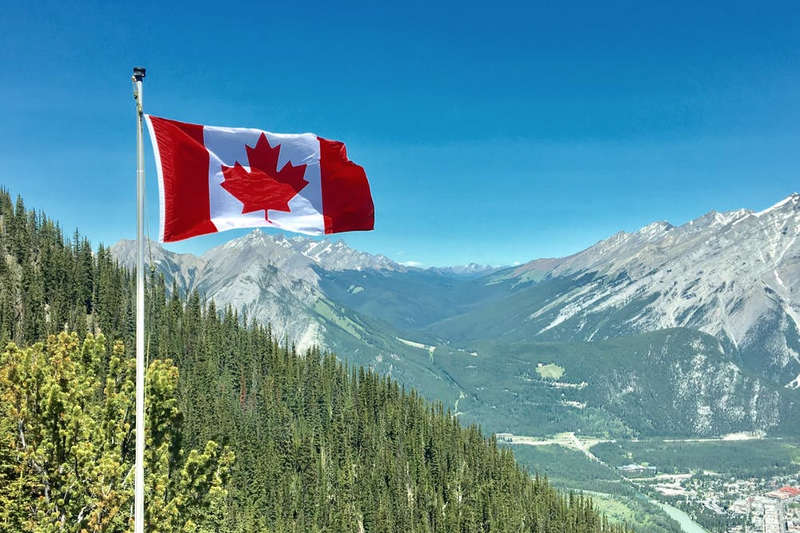 Spend as much time as you want at each city or destination and then move along to the next when you're ready for a new adventure, There is no better way to explore the vast beauty and complexity of Canada.
It is why Canada is so known for its natural beauty and untouched landscape.
Canada has something for every traveller.  The adrenaline junkie can enjoy outdoor activities like skiing, biking, white water rafting, canoeing and hiking - the list is endless!  There is something new for history buffs to experience in each province as each has its own story unique to the area. Family travelers will love Canada, with family friendly museums like the Royal Tyrrell, and the thrilling Canada's Wonderland.
The best season to tour by car in Canada is spring or summer.  The days get longer and the country is awakened after the long winter.  People are bustling and eager to get outside and you will have no shortage of festivals, events, outdoor markets and more on your road trip through Canada.
The Trans Canada Highway is the perfect way to get across the country. It runs end-to-end and is one of the world's longest national highways.  There is no country-wide train or transit system, and domestic airline fare in Canada is still high in comparison to other countries.  So renting a car or RV is an ideal option for traveling families, couples, or friends that wish to see the country.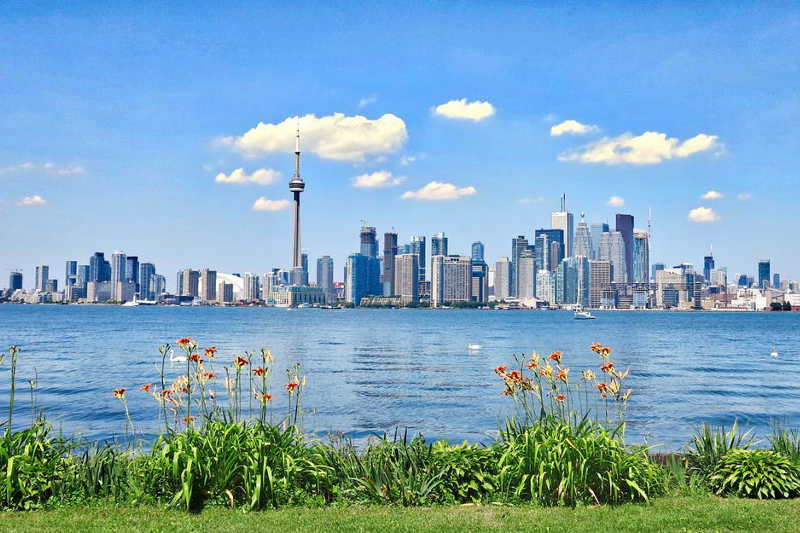 Canadian highway speed limits vary depending on province and road size.  Unlike their southern neighbour, Canada uses the metric system.  The fastest speed limit on the Trans-Canada Highway is 110 km/h in some areas, but is still 100 km/h or 90 km/h in certain provinces and roadways. Roads are clean, well-maintained and clearly labeled at all major points.  It is important to always watch the road signs as you cross into a new province or enter a mountain pass.
Visit every attraction, soak up every bit of culture and see the greatest natural wonders in the world by trekking across the country in your car.  With so much to see, it's hard to pin it down to just one region when planning your trip.  See it all with your vehicle and you're sure to be surprised by what you find in this breathtaking country. .
Canada Car Rental Locations
Six Unforgettable Canadian Road Trips
Canada is home to incredible scenery and stunning highways. The large, open space of the country allows for any road trip to be a memorable one.
The large country is quite varied from coast to coast and on a road trip you can see everything from stunning lakes, serene forests, and even the harsh and otherworldly landscape of the Far North. If you needed further convincing, this list will sway you to pack your bags and head for the car on one of Canada's great road trips.
Cabot Trail – Nova Scotia
One of Canada's best known drives, Cabot Trail runs along the northern shoreline of Nova Scotia's Cape Breton Island. It's well known for its breathtaking scenery, immense views of the ocean, and a perfect blend of nature and culture along the way. While this road trip is all about nature, stop along the way at the Francophone community of Chéticamp, a fishing village along the trail. Have some of the freshest seafood you can find, and take a quick dip in the ocean at La Plage St. Pierre. This trip absolutely deserves its reputation as world class.
Dempster Highway – Yukon & Northwest Territories
Take on the sheer wilderness and vast open land of the Arctic Circle. Dempster Highway, also known as Yukon Highway 5, is the first all-weather highway to cross the Arctic Circle. We recommend traveling in the summer months when the dangerous icy conditions aren't present. Plus, you'll get the awe-inspiring bonus of driving in the land of the midnight sun where there's always daylight. That alone is an experience you will not forget. This adventurous roadway stretches from Dawson City up as far north as Canada can go – Inuvik. You can access the area from Alaska, or from the south in British Columbia. If you're in the eastern part of Canada already, this road is a great way to get off the usual path and see something completely different.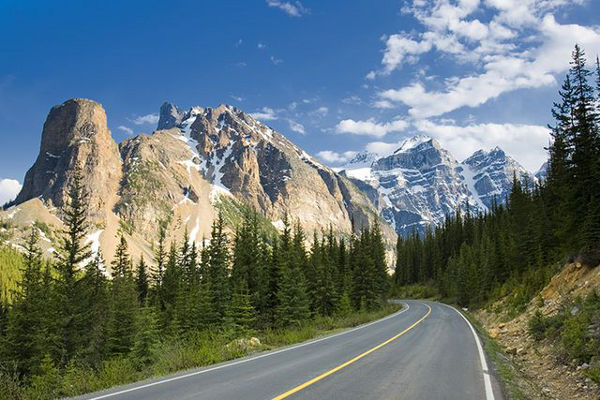 Sea to Sky Highway and Vancouver Island– British Columbia
A comprehensive look at the western areas of British Columbia, begin in the bustling city of Vancouver and head north up Highway 99, also known as the Sea to Sky Highway. The highway is a winding and enjoyable drive that leads to Whistler, site of the 2010 Winter Olympics. This village has more than just skiing and will be a fun destination to stop in. Once you've had your fill of the mountainous area, head back down to the coast and the ferry at Horseshoe Bay. The ferry will take you to Nanaimo (home of the dessert by the same name). From here, carry on across the Pacific Rim Highway. Enjoy it's ever-changing scenery, mountains, deep forests, and coastal roadways. Check out Coombs County Market for locally made souvenirs, and then wander among 800-year-old Douglas fir trees. Wander over to Tofino, Canada's surfing capital. Try to hit the waves, and then go for a more relaxing whale watching tour, and try fishing or hiking.
Confederation Bridge – New Brunswick and Prince Edward Island
Saint John on the Bay of Fundy offers both urban attractions along with the natural beauty of the coast. Eat stunning Atlantic lobster in almost any restaurant as you stroll the historic streets with stunning urban architecture. 
Travel north from Saint John up to Fredericton on Highway 7. Spend a day here before heading across on the Trans Canada Highway to Moncton, a hub for the Maritime region. Stop in and see a movie at the restored Capitol Theatre, or drive along the bewildering Magnetic Hill. End your trip around New Brunswick with the Confederation Bridge – the 12.9 kilometer bridge takes you across the ocean and into Prince Edward Island. Not something you can do every day, right? The bridge will be the highlight of this road trip.
Percé to Montreal - Quebec
Begin this 1000 kilometer road trip in Percé, home to the stunning geological landmark Percé Rock. Follow the footsteps of the country's earliest settlers down the road along the Saint Laurence River and into Quebec City. Spend a few days here and immerse yourself in the culture that you won't find anywhere else in Canada. Continue along Highway 20 down to Montreal, a beating heart in Canada for European architecture and culture. Walk around the streets and visit Notre-Dame Basilica and visit Old Montreal which has a lot of French charm.
Rocky Mountain Adventure – Alberta & British Columbia
A list like this would not be complete without the addition of the famous Rocky Mountains. Even locals still love to visit the mountains year after year. They are a wonder that can never be replaced or forgotten. Begin your road trip in Calgary, the Heart of the New West and home to many cultural museums and a world class zoo. Take the Trans Canada Highway west into the mountains and make your first stop in the small mountain town of Banff. Banff is home to unique shops on main street, and breathtaking mountain adventures only a small drive from the centre. Relax in the hot springs or go dog sledding, then take the Icefield Parkway north to Jasper. This road is an absolute wonder to travel on, and don't be surprised to see a bear and her cubs or a moose along the way. Experience the jaw-dropping beauty of the glaciers from 280 metres up on the new Glacier Skywalk and see the mountains and expansive nature in this unique adventure.
Canada offers so much in the way of culture, wilderness, and experiences. So pick a road trip and get going! Any way you decide to experience Canada, your trip will be unique and unforgettable, just like the country.