Croatia Driving Rules Regulations
If you are planning to rent a car in Croatia it is important not only to plan your route but to familiarise your self with Croatia Driving Rules Regulations before you set off. Touring Croatia with a hire car is a beautiful way to see the country. To make this journey stress free we have listed some tips and driving rules to make you journey more pleasant and safer when driving in Croatia.
With over 10 million visitors coming to the country every year, Croatia had to develop a vast motorway and express way network in order to avoid the forming of summertime traffic jams. Today, Croatia has more than 1300 km of motorway and several express ways to act as a backbone of the road network. As a result national roads are less developed or have not been modernised for several years.
Croatia does not charge drivers a vignette, but the majority of motorways and major bridges are tolled. The most frequent system used is the card-based one, where you "pay what you drive."

Driving in Croatia
In Croatia, you will drive on the right hand side of the road, and over take on the  left. At roundabouts and junctions vehicles coming from the right have priority.
Speed limits range between 50 (kph) inside urban areas, 80 outside and 130 on the motorways. Speed cameras and speed traps are common place in Croatia and especially on the motorways.



Drinking and driving is strictly forbidden, as is using the mobile phone without adequate hands free equipment. Seatbelts are mandatory at all times for all passengers. Between 15 November and 15 April, cars must be equipped with winter tires, as well as chains, in order to be able to cope with the snow. When you rent a car with www.citycarrentals.com your car will be fitted with the appropriate tyres depending on the season.
Minimum age is 18 years old to drive a hire car in Croatia, independent of the minimum driving age in your own country. Insurance is mandatory; policies bought in the EU are valid in Croatia. If you drive a car from outside the EU, be sure to buy an appropriate insurance policy. Same goes for driver's licenses check beforehand if they're recognised by the Croatian authorities. Radar detectors and radar jammers are strictly forbidden. Drivers must have the lowered headlights on at all times, both inside and outside cities.
Parking can be a problem in Croatia, especially in big cities and coastal towns during the summer months . You can be lucky and find unpaid parking spaces, but, generally, it's safer to park the car in paid lots. Towing illegally parked cars is an everyday occurrence, in popular tourist areas.
Many visitors choose to spend their vacations on one of Croatia's many islands. As most of them are not connected to the mainland by bridges, you'll need to take the ferry. During the summer, it will be busy so it's best to reserve your place on the ship in advance.
In case of an accident, the normal European practices apply: you have to fill in a form, together with the other driver(s) involved, if the case may be. If the accident is more serious, then police must be contacted immediately.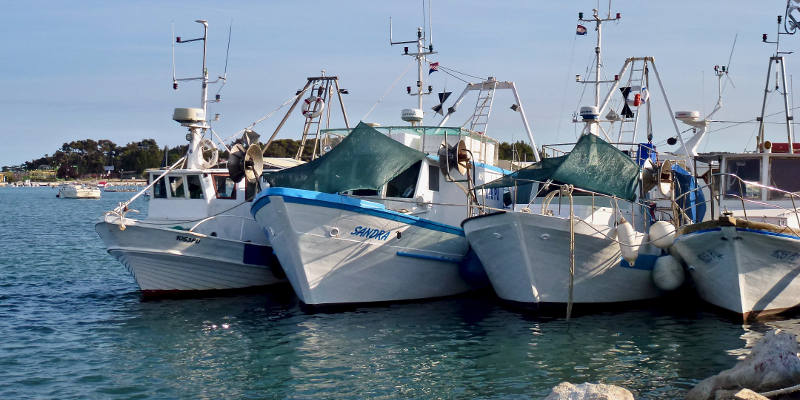 For more information about the road situation in Croatia, as well as rules and assistance in case of emergency, contact the Croatian Automobile Club (HAK) which has English speaking operators (phone 987).
Driving from Croatia to Montenegro
The majority of car hire companies in Croatia will allow a rental car to be taken into Montenegro. However they will charge a cross border fee for this. The fee will vary from company to company. To read more about taking a hire car from Croatia to Montenegro please read this post Driving from Croatia to Montenegro