Last Updated: 25th May, 2022
Car Hire from Croatia to Montenegro
Many people renting a car in Croatia plan on  driving the hire car from Croatia to Montenegro , or even further afield to countries such as Bosnia, Slovenia and Italy. However not all car hire companies will allow this. So how do you find which car hire companies will allow you to travel cross border from Dubrovnik to Montenegro. If you are driving from Croatia to Montenegro the first thing you need to do is get a get a quote, this only takes seconds if you use the fast, and simple price comparison tool on our website.  For example to get a quote for Car Rental Split Croatia,  first enter the dates you require and click Book On Line Now.
Then click on Important Information  underneath the car you wish to rent. You will find these on the bottom row of each panel, as illustrated below in the screen shot below. Please keep in mind that the T&C's are only specific to the car you have selected.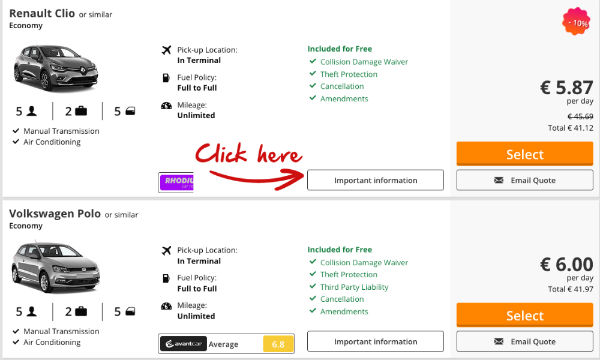 Restrictions and charges may apply and will vary from supplier to supplier so it is a good idea to check the different suppliers.
How much does it cost to take a rental car from Dubrovnik to Montenegro?
It will depend on which car hire company you use. Based on the most popular rental companies we found the average price to be €40 per rental. Please see full detail of the Cross Border Policy for the major brands in Dubrovnik below.
---

 AVIS in Dubrovnik:  states you can take the vehicle out of Croatia free of charge with the following exceptions:You may not take the vehicle into Kosovo, Greece, Romania, Russia and all former USSR countries, Turkey, Iraq or Albania. You may take your vehicle into Bosnia, Serbia and Montenegro, but please note that fixed cost of EUR 83.00 will apply for additional insurance.
---

EUROPCAR: Cross border is allowed only with a special permit issued by the renting location into Slovenia, Hungary , Italy , Austria, Czech Republic, Montenegro, Serbia , Bosnia and Herzegovina, Germany, Switzerland , Slovakia. Charge is 10 Euro per day.
Please note prior authorisation must be obtained before any cross border travel from the rental agency.
---

GREEN MOTION: Vehicles are allowed to go to EU countries, Montenegro, Albania, Kosovo, Serbia, Bosnia and Herzegovina, Switzerland, and Norway. It is NOT ALLOWED to go to Turkey, Russia, and Ukraine.
Cross Border charges €55 Includes 25% tax for travel to all EU and non EU countries.
Additional insurance cost for Kosovo 5 EUR/day max 50 EUR Includes 25% tax. Travel through the NEUM Corridor is subject to a €55 charge Includes 25% tax
Please note that if you intend to travel internationally or from one state to the other there may be restrictions applicable. Cross border charges will apply at the rental desk.
---

 ORYX Rent A Car: Cross border travel is allowed on request.
Cross Border charges – for NON EU countries €57.00
Cross Border charged – Neum corridor (free)
Restrictions may apply (please check with the branch before your scheduled pickup).
---

 HERTZ: Driving from Croatia to Montenegro a cross border fee of 25EUR applies for driving the rented vehicle across any Croatian border with the exception of the Croatia – Bosnia & Herzegovina borders on the A8 main road (route E65) between Split and Dubrovnik, with the crossing allowance of maximum 2 hours in Bosnia & Herzegovina. Vehicles may not be driven across any of the Croatian borders without prior written approval by Hertz Croatia – Failure to comply with these restrictions makes void all insurance policies and customer fully liable and responsible in case of a theft, accident, damages to the vehicle and any resulting consequences.
---

 ENTERPRISE: Cross border rentals are allowed within the European countries. For Montenegro, Bosnia and Herzegovina, Albania, Serbia, Macedonia and Kosovo a Cross Border Fee of 50 euro inclusive of VAT applies per rental. Please ensure to obtain authorisation from the supplier before cross border.
The green card covers the rented vehicle with basic insurance (T.P.I.) as long as it remains in the borders of the country for which it is issued. Road assistance or car replacement while driving abroad is available.
Exception: The 10 km long transit from Split to Dubrovnik driving through Bosnia and Herzegovina is free of charge.
---

Goldcar: vehicles rented in mainland Croatia are not allowed to travel outside of the mainland.
Customers who pick up their vehicles at our Zagreb, Split & Dubrovnik offices may travel to Slovenia, Bosnia and Hezergovina, Hungary & Montenegro.
An additional cover is necessary for these customers. The cost of this additional cover is 69 HRK per day, minimum charge: 191 HRK, maximum charge: 686 HRK. If the additional cover is not contracted by the customer then the basic cover included in every rental will only be valid on the island where the vehicle was collected by the customer.
Vehicles collected in Dubrovnik may travel to the islands Hvar, Brac, Korcula, Solta, Mljet, Lastovo, Rab & Cres. An additional cover is necessary for these customers: 95 HRK per rental.Vehicles collected in Split may travel to the islands Hvar, Brac, Korcula, Solta, Mljet, Lastovo, Rab & Cres. An additional cover is necessary for these customers: 175 HRK per rental.
---

  With Sixt cross Border Rentals are allowed to the following countries: Andorra, Austria, Belgium, Bosnia and Herzegovina, Bulgaria, Czech Republic, Denmark, Finland, France, Germany, Great-Britain, Hungary, Ireland, Italy, Liechtenstein, Luxembourg, Monaco, Montenegro, Netherlands, Norway, Poland, Portugal, Romania, San Marino, Serbia, Slovenia, Slovakia, Spain, Sweden, Switzerland.
A charge of 9.00 EUR per day, max. 45.00 EUR per rental applies (travel through the Neum corridor is exempt from this charge).
In case of offence against Cross Border & Territorial Restrictions all protections lose their validity.
If the car is taken on a Ferry, the purchase of Island/Ferryboat Travel Fee is mandatory. In case the customer fails to purchase this product and this results in a damage to the car on a Ferry, all other protections are invalid and the customer will be held liable for the damages.
A charge of 3.00 EUR per day, max 21.00 EUR per rental applies.
Above all when you are Driving from Croatia to Montenegro take care and drive safely.
---

Are fuel prices cheaper in Croatia or Montenegro?
Fuel is approximately 10% cheaper in Croatia.  At present petrol is €1.35 per litre in Montenegro and in Croatia it is €1.23.
In and around the large cities filling stations are plentiful and are open from 7.00 – to 22.00 in the summer time. Many provide automatic 24 hour pumps that will accept credit cards.
IMPORTANT: The above terms and condition may change without further notice. The most upto date T&C's will appear on the quote you receive under the section "Travel Restrictions"
Drive south along the beautiful coast of Croatia until you reach the 1,000-year-old city of Dubrovnik which is recognised by UNESCO as a world heritage sites. Continue on south for an hour along the Adriatic Coast and you will reach the border crossing at Debeli Brijeg . Similar to the border North of Dubrovnik withBosnia and Herzegovina the Croatian Montenegrin border consists of two checkpoints, with about half a kilometre of a no man's land in between them. Be prepared to expect large queues in the height of the Summer season. .
Arriving in Montenegro visit the nearby towns of Herceg Novi, Budva and Kotor which is a UNESCO World Heritage site. Park up and visit it walled town and cobbled streets, Cathedral of Saint Tripun and bustling markets. Its as if you were stepping back into history. Montegro is not currently a member of the European Union but it does use the Euro as its currency.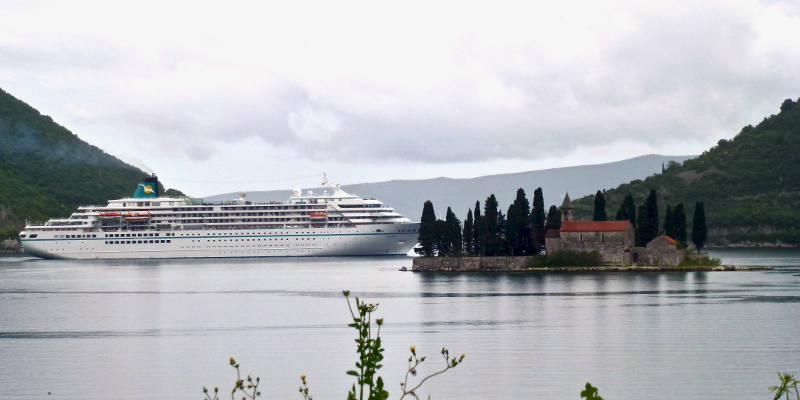 The bay of Motor is possibly Montenegro's most dramatic setting especially during the cruise liner seasons where you can witness 4 or 5 large cruise liners meandering across the bay.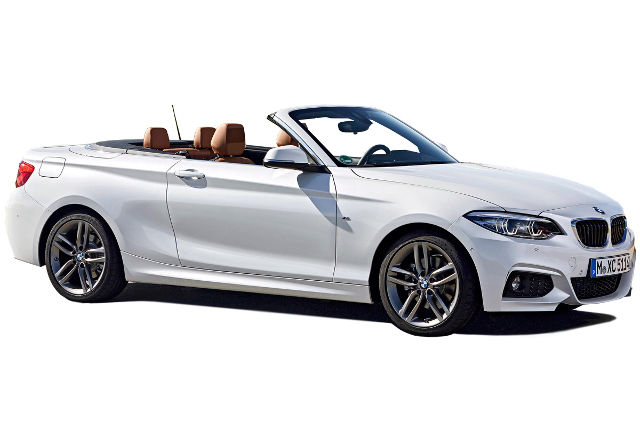 A convertible is a great choice  when driving along the coast from Croatia to Montenegro. Customers who like to soak up the Croatian sunshine the BMW 2 series convertible is the clear favourite. We offer up to 40% off when you book in advance. More Information
Enterprise car hire is one of the few companies that will allow the  hire car to cross into Albania for a cross Border Fee of 50 euro.  For more information on renting a hire car in Albania please click here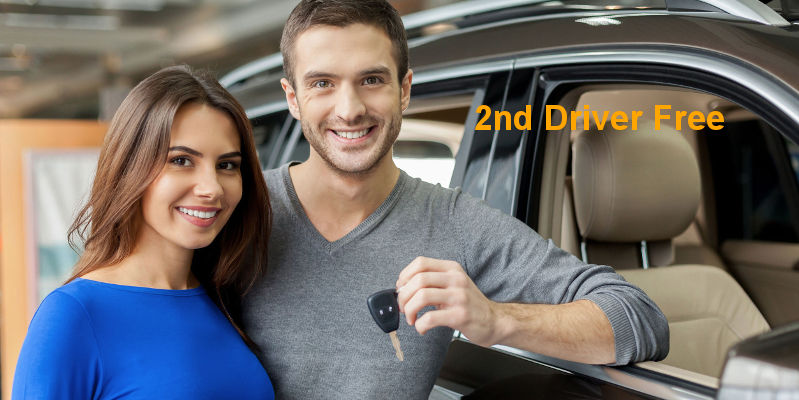 Get a free additional driver from participating rental car companies in Croatia. Click here for more details

Can I take a rental car from Croatia into Montenegro?
Yes, but you will need to let the car hire company know you are going cross border as they will charge an additional fee for this service. Please see the list of charges below
Can I hire a car in Croatia if I am over 75?
Yes, you can hire a car in Croatia from selected car rental companies up to 99 years of age with no additional fees. Check out our site for more details..
How much does it cost to hire a car in Croatia?
Depending on the time of year and the size of car you require the is the cheapest car will be under €5 per day all inclusive with an excess on the insurance?
Can I rent a car in Croatia if I am under 25?
You can hire a car in Croatia at 18 years of age, with no additional fees. We will compare the leading car hire companies for you in order to get you the best deal.
How long do I need to hold a licence in order to rent a car in Croatia?
You will need a full licence held for minimum of 1 year with no major endorsements. UK licence holders need to present the photo card.
Which documents do I need to hire a car in Croatia?
The principle driver will need to have the following documents in his or her name. A full licence, a credit card, the voucher we will send you when you complete your booking, and a passport.