Southampton Airport Car Hire
Last Updated: 30th June, 2023
Southampton Airport is situated North 5 km North East of the city of Southampton at junction 5 on the M27 motorway. Southampton is the 18th busiest airport in the UK with just under 2 million passengers per year.
Southampton airport car hire We compare the market for you to get you quality cars at fantastic prices in Southampton England. Prices are all inclusive with a no excess option and are supplied by the leading rent a car companies in the England, Hertz, Avis, Sixt, Europcar, Budget, Thrifty, and many more. Pick up location at Southampton airport and Southampton city centre.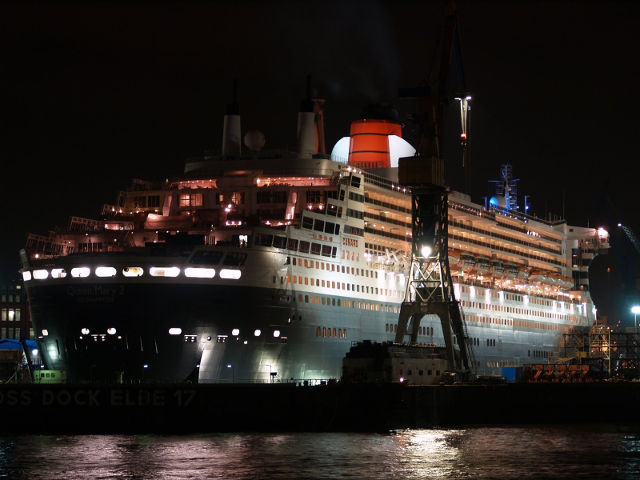 *Please note you will need to check for the driver's age under important information for the car you choose, as age group may vary according to the size of the car.
Southampton Car Rental Locations
Car Hire Southampton Airport
Airport Arrivals hall, Southampton Airport, Wide Lane, Eastleigh,, Southampton, S018 2HW, Hants, SOU
Car Hire Southampton city centre
Southampton THE IBIS HOTEL SO15 1RA SOUTHAMPTON
Millbrook First Avenue, Millbrook Ind.Es, Southampton, SO15 0LG
Southampton Airport Information
Airport Name: Southampton Airport
IATA SOU
ICAO: EGHI
Address: Southampton England UK
City: Southampton
Country: England UK
Telephone: +44 844 481 7777
Time Zone: GMT
Coordinates: 50:57:01N (50.95039); 1:21:42W (-1.36155).
Driving Directions to Southampton Airport
Car Parking: Long and Short Term Parking Facilities available
Taxi service: Available in front of terminal
Train service:
Bus service:
Car Hire: The car rental desks are located in the arrivals hall
Information Desk: Located in the arrivals hall
Facilities:


Flight Destinations from Southampton Airport
Brit Air Paris-Orly
Aurigny Air Services Alderney
Blue Islands Guernsey
Eastern Airways Aberdeen, Durham Tees Valley, Leeds/Bradford, Liverpool, Newcastle upon Tyne
Flybe Aberdeen, Alicante, Amsterdam, Avignon, Belfast-City, Bergerac, Bern Bordeaux Brest Brussels, Chambéry Dublin, Dubrovnik, Düsseldorf, Edinburgh, Faro, Frankfurt am Main, Geneva Glasgow-International, Guernsey, Hanover, Inverness, Isle of Man Jersey, La Rochelle Leeds/Bradford, Limoges, Málaga, Manchester, Newcastle upon Tyne, Nice Palma de Mallorca, Paris-Charles de Gaulle, Perpignan, Rennes, Salzburg Split, Verona
Isles of Sicily Skybus Isles of Sicily
Thomson Airways operated By Flybe Palma de Mallorca
Southampton See & Do
Southampton, the largest city in Hampshire, is most famous for its connection with the RMS Titanic. The British Passenger liner began her maiden voyage at Southampton. Though the city has suffered lot of damage during the World War II, there are a number of preserved buildings reflecting the charismatic black and white half-timbering. Besides being a city that hosts some of the world's best cultural events, there are some excellent shopping areas in and around the city.
The city is a blend of different ethnicities. The University of Southampton and Southampton Solent University provides education for over 40,000 students. Most of these students are from different countries adding to the cultural ethos of the city.
Exploring Southampton:
Being England's largest port during the 1930, the city carries rich maritime history. In memory of the people's connection to the port and of those who departed in the RMS Titanic, SeaCity Musuem was constructed.
Princess Alexandra Dock is located to the east of Southampton's old town. It has been changed into a leisure and shopping arena. In order to make the setting comfortable, yachts are moored in the harbour. Each yacht offers an array of services such as boat trips, cinemas, designer boutiques etc.
If you are out with kids, do not miss fun rides and other attractions at Peppa Pig World, Paultons Park. The park is perfectly themed with exciting rides for young and the elderly.
For shopaholics, West Quay is the destination for you. The retail park is the largest shopping complex in the entire of Europe.
t is a long accepted truth that Southampton is synonymous to Football. While you are here, take a chance to visit the Southampton Football Club or take in a game if you visit during the football season.
A trip to Southampton would be incomplete without visiting Stonehege. It is the one of the most popular pre-historic monument in Europe and also regarded as one of the most famous monuments of the world. Stonehenge is one of the wonders of the world and the best-known prehistoric monument in Europe. Now being transformed into a visitor's arena, Stonehenge holds frequent exhibitions with minor shopping establishments.
Commemorating the developmental work of the city in the field of aircrafts and aviation, Solent Sky Museum has been set up to showcase the experimental journey in the field. One of the most famous exhibits at the museum is Spitfire.
Being a major port in the United Kingdom, Southampton has excellent transport links. Being well-located on the south coast and well-connected with transport links across the country, Southampton is considered as an ideal break point. It is only 75 miles away from London.
If you are coming from London, home counties or the North, the M3, M27 and A34 provide quick and shortest access to the road links into the city centre. The A36 serves as a major route from the Bristol, Wales and West Country.

Hotels Near Southampton Airport

Novotel Southampton
Novotel Southampton, 1 West Quay Road, S015 1RA Southampton This modern hotel looks out over the port and is in the city centre, 400 metres from Southampton Central Rail Station. It has modern rooms, an indoor pool, a gym and a sauna. The Novotel Southampton has large rooms with work areas and interactive TVs with a library of movies and music. A cable to connect your MP3 player is provided.
Highfield House,
Highfield House, 119 Highfield Lane, SO17 1AQ Southampton This stylish hotel is 900 metres from Southampton University and Southampton Common. It has free Wi-Fi, free parking and modern rooms with power showers and flat-screen Freeview TVs. The Highfield House Hotel is 2 miles (3.2 km) from Southampton city centre and has good access to the M3 motorway. Southampton Airport is 2.5 miles (4 km) away and St Denys Rails Station is 800 metres from Highfield House.
Holiday Inn Express Southampton
Holiday Inn Express Southampton - M27, J7, Botley Road, West End, SO30 3XA Southampton Just 1 mile from junction 7 of the M27, this hotel has free parking and air-conditioned rooms. It sits next to Rose Bowl cricket ground, about 3 miles from Southampton Airport. Holiday Inn Express Southampton - M27, J7 is 5 miles from the city centre and Southampton Docks. Esporta Leisure facilities are next door, and can be used for a small fee. The modern lounge and bar area at Holiday Inn Express Southampton has a large flat-screen TV. The restaurant serves a daily breakfast, and meals from 18:00 to 22:00, Monday to Sunday. Broadband and Wi-Fi are offered at an additional cost
Mercure Southampton Centre Dolphin Hotel, 34-35 High Street, Old Town, SO14 2HN Southampton This recently redeveloped, Grad
>Mercure Southampton Centre Dolphin Hotel, 34-35 High Street, Old Town, SO14 2HN Southampton This recently redeveloped, Grade II listed hotel is just 500 metres from West Quay shopping centre in Southampton city centre, and walking distance from the port. The Mercure Southampton Dolphin is one of the oldest buildings in Southampton. It has many original features and hosted Jane Austen's 18th birthday party. Mercure Southampton Dolphin Hotel has a large car park and offers Wi-Fi access throughout the building (at an extra charge).
Meon Valley,
Meon Valley, A Marriott Hotel and Country Club, Sandy Lane, S032 2HQ Shedfield Set in 225 wooded acres, this secluded hotel has a pool, a spa and a gym, with good motorway access. There is a championship golf course and a tennis court. Meon Valley hotel has a Jacuzzi, a steam room and a sauna. There is a golf academy with a covered driving range and team-building activities. Marriott Meon Valley rooms have 32-inch flat-screen Freeview TVs and views of the golf course or garden. The Zest is a lounge bar, while Broadstreet Restaurant offers casual dining.