Bordeaux Car Hire
Aéroport de Bordeaux-Mérignac location de voiture
Last Updated: 30th June, 2023
Rent a car in Bordeaux and discover the south-west region of France we will source for you the best car hire prices from the leading car hire companies in France. Pick up your car at Bordeaux Mérignac Airport or in Bordeaux city centre at Gare de Bordeaux-Saint-Jean.
AirportCarHire.com is the leader in car hire comparison. We will compare the following car hire companies at Bordeaux Airport in seconds to save you time and money.
Get the best car rental prices from Hertz, Avis, Budget, Europcar, Sixt, Enterprise, Goldcar. Enter your requirements to get a fast quote in seconds. Our car rental prices will be cheaper then booking direct. Best price guarantee with free Cancellation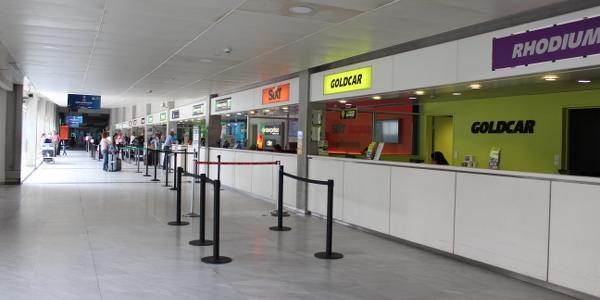 Bordeaux is an ideal location to rent a car if you are touring the west coast of France. One way rentals are available if you would like to drive from Bordeaux to Nice, Biarritz or Paris. Many of our customers avail of the cross border rentals where you can rent a car in France and drop it off in Italy or Spain.
Use our simple and secure booking process to make your reservation in three easy steps. and we find the perfect car rental deal for you!
Which is the best car hire company at Bordeaux Airport?
AirportCarHire.com will compare all the major car hire companies in Bordeaux. Based on our reviews from our customers Hertz rent a car have the highest review rating at 8.1.
Which is the cheapest car hire company in Bordeaux?
Inter rent and Goldcar are the cheapest car rental companies at Bordeaux airport.
How much does car hire cost at Bordeaux Airport?
Depending on the season and type of car you choose, the price for a mini ranges from €6 to €28 per day
Can I hire a car in Bordeaux if I am under 25?
Young driver's under 25 can rent a car at Bordeaux Airport but there is an additional supplement for drivers between the ages of 21 to 24 years. Charge 12.95 EUR per day. Maximum 181.3 EUR Includes 20% tax.
Can I rent a car in Bordeaux if I am over 70?
Yes. You can rent a car in Bordeaux France up to the age of 99. There are no additional fees for drivers who are over 70 years of age.
If you have any special requests regarding your car hire in Bordeaux please do not hesitate to ask us. We are here 24/7 365 days a year. TEL +353 (0)16852606 or Email: info@airportcarhire.net

* Young drivers supplement aged 21 to 25
Please note you will need to check the t&c's under important information for the car you choose, as terms may vary according to the size of the car.
Best Car Hire Company at Bordeaux Airport
This rating is taken from feedback we received from our customers that booked car hire at Bordeaux Airport. Based on overall value for money, cleanliness of the car, service at the rental desk, car hire pick-up process, car hire drop-off process. Hertz have the best customer satisfaction rating with a score of 8.1 out of a maximum score of 10 points.
All the major car hire companies have a desk at Bordeaux Airport so you will have a better selection of vehicles and better prices. You can also rent a car at the Bordeaux train station Gare SNCF and on 12 Rue Charles Domerq.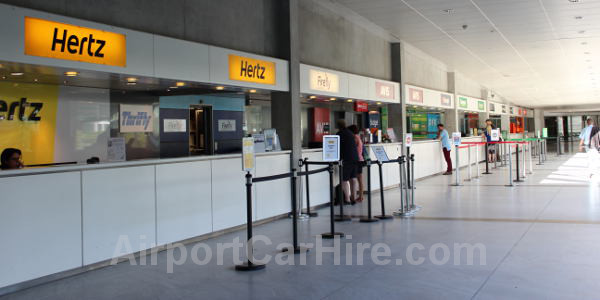 Europcar Car Hire Bordeaux City
Pickup Address:Bordeaux Saint Jean Railway Station
Opening Hours:
Monday: 07:30 - 21:00
Tuesday: 07:30 - 21:00
Wednesday: 07:30 - 21:00
Thursday: 07:30 - 21:00
Friday: 07:30 - 21:00
Saturday: 08:00 - 18:00
Sunday: 10:00 - 19:00
Rental available outside these hours with extra charge
Bordeaux Merignac Airport Car Hire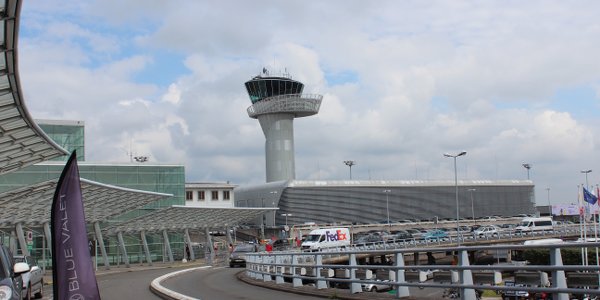 7 & 9 Seat People Carriers in Bordeaux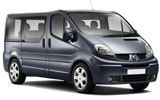 Renault Trafic
Renault Trafic People Carrier Seats 8 or 9 passengers depending on the version you choose is air-conditioned and is ideal for families or groups looking for extra room, style and comfort.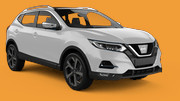 Nissan Qashqai
SUV cars available at Bordeaux with sleek styling, advanced technology, and total reliability Seats 5 as standard but extra comfort when touring France.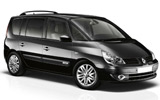 Renault Espace
The new Espace is a seven seater and seats 7 passengers as standard with 3 rows of seats and 300 litres of boot space. Big seats to sit back and enjoy the Bordeaux scenery.

Bordeaux Airport Information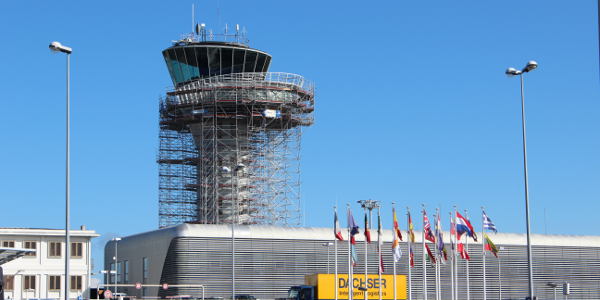 Airport Name: Aéroport de Bordeaux-Mérignac
Airport Code: BOD
ICAO: LFBD
Address: Cidex 40, 33700 Mérignac
City: Bordeaux
Country: France
Telephone: +33 556345050
Location: Bordeaux Airport is located in the town of Mérignac just 10km from Bordeaux city centre in the Aquitaine region on the West cost of France.
Time Zone: GMT +
Coordinates: 4°49′42″N 000°42′56″W
Driving Directions to Bordeaux Airport
Car Parking: Long and Short Term Parking Facilities available
Public Transport:
Taxi service: can be found outside the Arrivals terminal at Bordeaux Airport.
Train service: No direct train access at Bordeaux Airport but is available in the city centre of Bordeaux.
Bus service: A bus travels from Bordeaux Airport to the city centre and train station every 45 minutes
Car Hire: The car rental companies desks are located in the arrivals hall
Information Desk: Information Desk is located in the Arrivals terminal.


Bordeaux to Biarritz Road Trip
The south west corner of France is often overlooked by tourists, especially foreigners, that prefer to flood much more popular destinations such as Paris, the Côte d'Azur French Riviera or Normandy. But the region of Aquitaine, as it is called, has many hidden treasures that we will soon discover. It ought to be also said that France is one of the best countries in the world for road trips - the road network is highly developed and signs and indications for tourist spots can be found everywhere.
Bordeux Place de la Bourse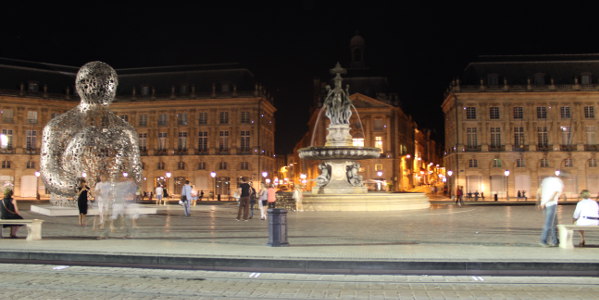 Our trip starts in Bordeaux, the capital of Aquitaine and its most important city. Bordeaux has an international airport and is connected to France's high-speed train network. Car rental companies are easy to find both at the airport and in the city, renting being quite popular, especially among foreign tourists. Bordeaux is one of France's most beautiful cities, with the whole historical center being included on the UNESCO World Heritage list. The town is home to 365 historical monuments, including the Place de Quinconces, one of the largest squares in Europe, the Place de la Bourse, a large open space that features a water surface in the centre, reflecting the beautiful classical architectural style of the buildings, and the Rue Saint Catherine, the longest pedestrian street in France. It is also known as the wine capital of the world, the city receiving over 15 billion euros per years in revenues from wine.
Bordeaux to Biarritz Coastal Drive
Outside of Bordeaux, Aquitaine is a fairytale land of small typical French villages and romantic vineyards. The landscape is made of rugged hills covered by grasslands and forests - a pleasure to drive on the twisted roads that crisscross the region. A short half an hour drive south of Bordeaux, towards the Atlantic Ocean the Gulf of Biscay, you'll find yourself on the magnificent Dunes of Bisccarosse. This mini-sand sea formed thousands of years ago and the highest dune reaches a height of 80 meters, offering superb views over the Ocean.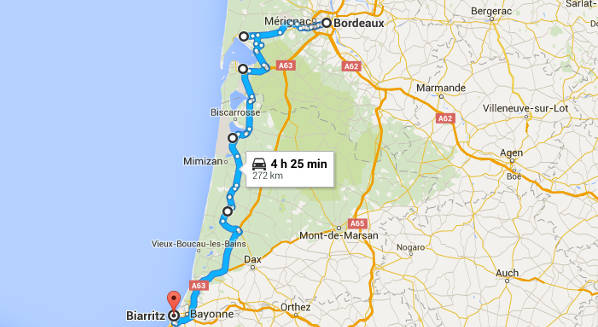 Going even further south, towards the border with Spain, we reach the town of Pau. One of the major urban areas of Aquitaine, Pau is a typical French Medieval town situated on the river Gave de Pau. The city has been allegedly inhabited since the Gallic era, today featuring a 15th century chateaux, numerous examples of French classic architecture and a beautiful cityscape with the Pyrenees in the background.
Biarritz
For the final leg of our trip, we return to the coast. After one hour, we reach the famous ocean town of Biarritz. For a long time the capital of French rugby, Biarritz is one of the most fancy and expensive settlements in the Hexagon. The beach and the seafront are relatively exotic, with all the buildings facing the sea built in the same art deco style. The city is also a popular nightlife destination, with numerous casinos popping up in recent years. Sipping a glass of wine and looking at the ocean from a fancy French cafe - great way to end a great road trip.
Cap Ferret
Le Cap Ferret is a beautiful sandy peninsula situated 50 km via the D106 from Bordeaux. Sandy Dunes, Pine Forests and fantastic French restaurants awaits you
Bordeaux wine region
For scenic tours and wine tasting take a day trip to Bordeaux wine region. Pick up a map of the wineries in Bordeaux and explore the vineyards that make Bordeaux wine world famous.
Hotels Near Bordeaux Airport
Place/Bordeaux.htm">

Hotel l'Avant Scene, Bordeaux, 33300
Hotel l'Avant Scene, Bordeaux, 33300 Set in Bordeaux's chic Chartrons district, at the heart of the historical wine trading centre, this stylish hotel is housed in an attractive 18th-century mansion. The decor in each room at L'avant Scene represents a different period in design history, such as Bauhaus and retro 1970s. Modern amenities including free Wi-Fi internet access are provided. L'avant Scene makes a great base for discovering the beauty of Bordeaux. You can easily reach all of the city's main attractions on foot or via tram from the hotel.
Mercure Gare St Jean Bordeaux, 33800
MERCURE GARE ST JEAN, BORDEAUX, 33800 Fully renovated in 2010, the Mercure Bordeaux Gare Saint Jean hotel has 99 quiet, spacious and air-conditioned rooms. You can easily reach the heart of the city center from this hotel, which is 273 yards (250 m) from the TGV train station in the Saint-Jean district (a UNESCO world heritage site). It is an ideal place for your business meetings and tourist trips. The hotel offers Wi-Fi, a bar, a restaurant, 1615 sq. ft. (150 m²) of conference space and an indoor car park. Mercure Saint Jean, we have done everything to ensure your nights are very pleasant
Adagio City Aparthotel Bordeaux Gambetta
Adagio City Aparthotel Bordeaux Gambetta is located in the heart of Bordeaux city centre. It offers self-catering accommodation and free Wi-Fi. Apartments are comfortable and come equipped with air conditioning, kitchenette, satellite TV, work desk and en suite facilities. The residence also offers a sauna and fitness centre. Aparthotel Bordeaux Gambetta is opposite a tram stop and is just a short walk from the business district of Mériadeck. A large supermarket is just around the corner and the famous shopping street Rue Sainte-Catherine is a short walk away.