Hertz Car Hire Bordeaux Airport
Last Updated: 29th Dec, 2019
We will compare car hire prices from Hertz rent a car at Bordeaux airport in order to get you the cheapest rates even cheaper that the price Hertz will charge you.
The Hertz car rental desk is located on the ground floor inside the terminal building at Bordeaux Airport. This area is known as the connecting wing as it connects block A and Block B of the airport.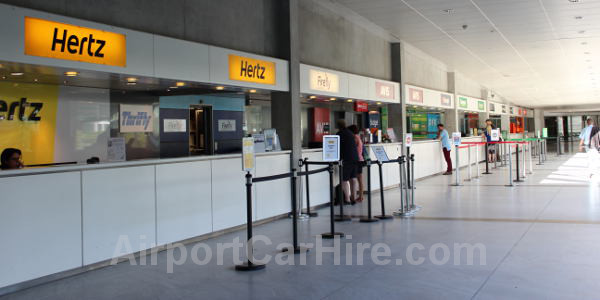 Hertz Rent A car desk Bordeaux Airport

Hertz Rating Bordeaux Airport Reviews
This rating is taken from feedback we received from customers that booked with Hertz at Bordeaux Airport . It is based on over 10000 customer reviews
Overall value for money 62%
Cleanliness of the car 69%
Service at the rental desk 58%
Car hire drop-off process 72%
Hertz Car Rental Locations
Hertz Rent A Car opening times at Bordeaux Airport*.
Monday: 6:30 - 23:30
Tuesday: 6:30 - 23:30
Wednesday: 6:30 - 23:30
Thursday: 6:30 - 23:30
Friday: 6:30 - 23:30
Saturday: 7:00 - 23:30
Sunday: 7:00 - 23:30

*Subject to change please check you car hire booking voucher for the most up to date opening hours.