Iceland Car Hire
Last Updated: 7th February, 2019
Looking to rent a car in Iceland? We got the best deals. Pick up your car hire at Reykjavik Airport or Reykjavik downtown, Keflavik Hofn Airport. We will discount Avis, Sixt Budget and Alamo. Get a fast and simple quote in seconds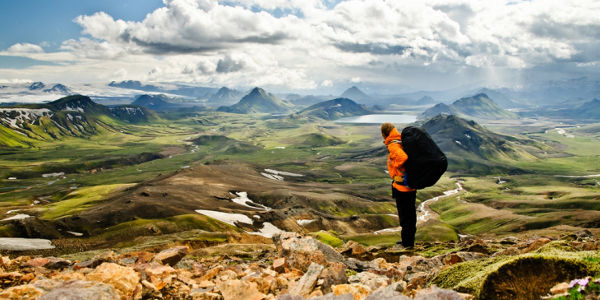 If you are considering an upcoming holiday to Iceland, prepare yourself for an amazingly unique and enchanting getaway. The terrain and culture of the country is awe-inspiring and will leave you wanting more time in the ancient location where Europe meets America. Pick up a rental car as you leave the airport and begin your journey across the beautiful land.
An ideal location to fly into to begin your road trip is the capital of and largest city in Iceland, Reykjavik. Choose from numerous landscape tours including the famous Golden Waterfall and other natural wonders that contribute to the Golden Circle, a popular tourist route covering 300 kilometres.
Car Rental Companies in Iceland
We will compare the following car rental companies in Iceland to get you the best price for car hire










Car rental is available at the following locations
Akureyri Airport - AEY
Egilsstadir Airport - EGS
Hofn Airport - HFN
Isafjordur Airport - IFJ
Keflavik International Airport - KEF
Reykjavik Domestic Airport - RKV
Saudarkrokur Airport - SAK
Vestmannaeyjar Airport - VEY
Iceland See & Do
A little over two hours north of the capital via Route 49 resides a seaside town called Stykkishólmur, where a tourist can dive into their nautical desires through an unforgettable boat tour. Furthermore, the seafood here is fresh and decadently delicious as it is most likely caught the morning that it's served. About four hours northeast of Stykkishólmur is Akureyri. This drive may seem long, but the scenery is an attraction in itself with its sweeping ocean views and magical ambience. In Akureyri, you can tour the charming villages in the surrounding areas that are rich with culture, or nature lovers can explore the unique diversity of the environment through wildlife tours. If you visit in the winter season and are keen on outdoor activities, make sure to experience the Arctic Heli Skiing excursion. On the other hand, if you are a summer time visitor to Akureyri, enjoy bird watching or boat adventures.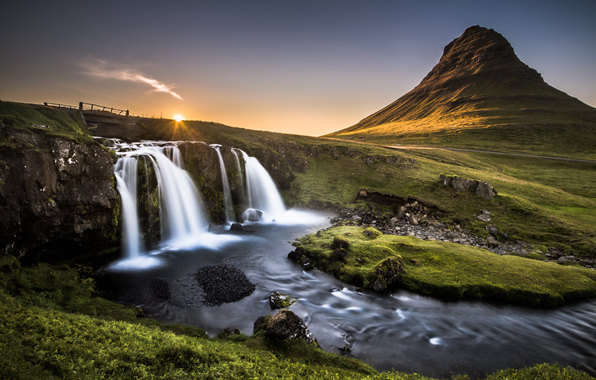 After a few stops along the sea, you'll be itching to drive inland a bit. Approximately a 70 minute drive southeast of Akureyri, you'll run into Lake Mývatn. Here you'll find natural hot springs hidden in between gorgeous mountain ranges and massive volcanoes.
Once you've enjoyed the most epic natural spa that Iceland has to offer, venture about four or five hours southwest to Höfn. This town is an awesome place to take wildlife tours where you can see sea lions napping, unbelievable ice caves, glacier trails, and much more. As you make your way around the island of Iceland back to Reykjavik, Vik and Flúðir are two great stops to make prior to ending your journey. Vik is about three hours west of Höfn, and Flúðir is less than two hours in the direction of the capital from Vik.
Whether you opt to stop in each town listed above, or choose to visit less or more, a circular road trip around Iceland is a guaranteed adventure and will transpire into a timeless story that can be passed down to others