Estonia Car Hire
Last Updated: 14th Jan, 2022
Tallinn Airport officially know as Lennart Meri Tallinn Airport is situated in the North of Estonia 4km form the Tallinn city. We will compare car hire rates from the following rent a car companies worldwide. Hertz, Avis, Alamo, Budget Dollar, National Sixt, Thrifty Europcar to get you the cheapest car hire in Estonia.
Car Rental at Tallinn Airport, Tallinn railway station and ferry port, Tartu, Parnu, and Johvi. One way and cross border rentals available. Rent a car in Estonia and drive to other Baltic states Latvia and Lithuania.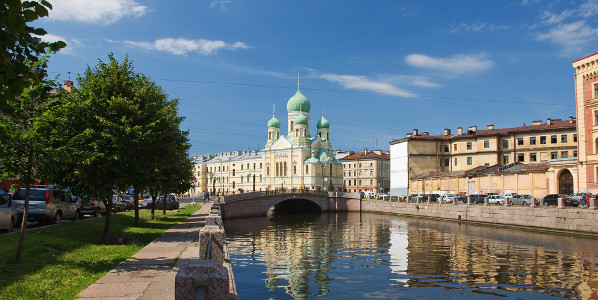 Estonia Car Rental FAQ
What is the best car hire company in Estonia?
Based on feedback from our customers who hired a car in Estonia, Alamo Car Hire have the best customer satisfaction rating with a score of 8.4 out of a maximum of 10 points.
Can I rent a car in Estonia with a debit card?
Yes you can book car hire with a debit card in Estonia , no credit card required. Conditions of debit card use: card must be in main driver's name. MasterCard or VISA only. Debit cards must be issued by a bank, and numbers must be embossed. Please note, the deposit amount will be charged if using a debit card and associated transactions fees may apply. Maximum rental duration 28 days if using a debit card. Prepaid and electronic cards (Visa Electron) are not accepted. Be sure to check the filter for Both Credit and Debit Cards on the left side under the heading Cards Accepted At Pick-Up.
Can I rent a car in Estonia if I am over 70?
Yes, you can hire a car in Estonia from some car rental companies up to 99 years of age with no extra charges or fees. Contact us we will be glad to assist you by comparing the leading car hire companies to get you the best deals for drivers over 70 in Estonia.
Can I rent a car in Estonia if I am under 25?
You can hire a car in Estonia at 19 years of age, with additional fees. Alamo charge for young driver's aged 19 to 20 years €4.2 EUR per day. Includes 18% tax. Please contact us and we will be glad to explain how to get the best deal for your age group in Estonia.
Can I take a rental car from Estonia to visit a different Country?
Yes some car hire companies will allow you to take a rental car cross border, but you will need to get permission first. Europcar & Sixt will allow rental cars to Andorra, Austria, Belgium, Bulgaria, Bosnia and Herzegovina, Czech Republic, Denmark, France, Greece, Croatia, Italy, Liechtenstein, Luxembourg, North Macedonia, Monaco, Montenegro, Norway, Netherlands, Poland , Portugal, Romania, San Marino, Serbia, Slovakia, Slovenia, Spain, Switzerland, Hungary, Germany. While with Alamo Cross-border travel is only permitted into Latvia, Lithuania, Finland and PolandThere may be additional fees to cross an International border.
Can I pick up a rental car in Tallinn and drop it off in a different city?
Yes some car hire companies will allow one way rentals, however you will need to let them know before hand. There may be an additional one way rental fee if you leave the car in a different location to the pick location.
How long do I need to hold a licence in order to rent a car in Estonia?
A full licence held for minimum of 1 year with no major endorsements. UK licence holders need to present the photo card.
Which documents do I need to hire a car in Estonia?
The principle driver will need to have the following documents in his or her name. A full licence, a credit card, the voucher we will send you when you complete your booking, and a passport. A printed version of your voucher must be produced upon arrival at the rental desk. Failure to present the voucher means the car rental agent may charge you at the local rates. If your form of identification does not include or match your current address, then a separate printed proof of address will be required.
What is the fuel policy for a hire car in Estonia?
This will depend on the car hire supplier you select. The vast majority of cars have a full to full fuel policy, which means your vehicle will be supplied with a full tank of fuel. To avoid incurring fuel charges, you will need to return it with the same amount of fuel as it had when you collected it. You can also choose pick up full return empty. This maybe more convenient if you wish to drop the car back without delays, but it will be more expensive.
Estonia Car Rental Locations
Car Hire Tallinn Airport
Lennujaama tee 12, Lennujaama tee 12, 11101 Tallinn, Estonia
Estonia Car Hire
Johvi Keskvaljak 4, Johvi
Kuressaare - Airport Kuressaare Airport, Roomassaare Tee 1, Kuressaare
Narva Railway Station unmanned station
Paldiski Townhall Square 1, Paldiski
Parnu VOLKSWAGEN DEALER LOCAL, PARNU, 80034
Parnu - Haapsalu Kuninga 34, Parnu-Haapsalu
Tallinn - Airport Lennujaama Tee 2,, Tallinn, Tallinn
Tallinn - Downtown Narva MNT 7, Tallinn
Tallinn - Ferry Port Sadama 25, Terminals A-D, Tallinn Ferry Port, Tallinn
Tallinn - Helicopter Terminal Mere 20, Copterline Terminal, Tallinn Copterline Heliport, Tallinn
Tallinn - Hotel delivery Tallinn Hotel, Tallinn
Tartu VOLKSWAGEN DEALER LOCAL, TARTU, 510130
Estonia Airport Information
Airport Name: Estonia Airport
IATA TLL
ICAO: EETN
Address: Lennujaama tee 12, Lennujaama tee 12, 11101 Tallinn, Estonia
City: Estonia
Country: Estonia
Telephone: +372 605 8888
Time Zone: GMT + 2
Coordinates: 59°24′59″N 024°47′57″E
Driving Directions to Estonia Airport
Car Parking: Long and Short Term Parking Facilities available
Taxi service: Available in front of terminal
Train service:
Bus service:
Car Hire: The car rental desks are located in the arrivals hall
Information Desk: Located in the arrivals hall
Facilities:

Flight Destinations from Estonia Airport
Aegean Airlines
Aeroflot
airBaltic
Air Lituanica
easyJet
Estonian
Finnair
LOT Polish Airlines
Lufthansa
Norwegian Air Shuttle
Ryanair
SmartLynx Airlines
Turkish Airlines
Vueling
Estonia See & Do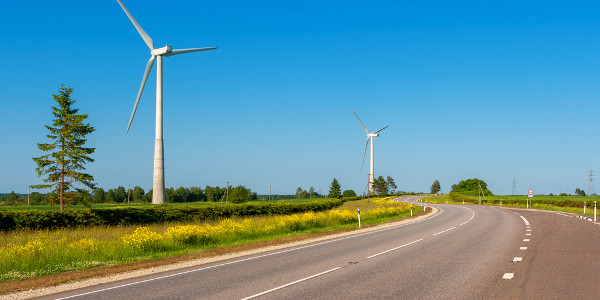 The most Northern of the Baltic countries, Estonia takes the spotlight in a short comparison between the three: it is the most developed and has a unique language and culture, strongly related to Finnish and Hungarian. In the past 60 years or so, Estonia has also been influenced by Russian culture, after being part of the Soviet Union. Since independence, this small country has grown into Europe's digital powerhouse, almost all government and private services being offered online.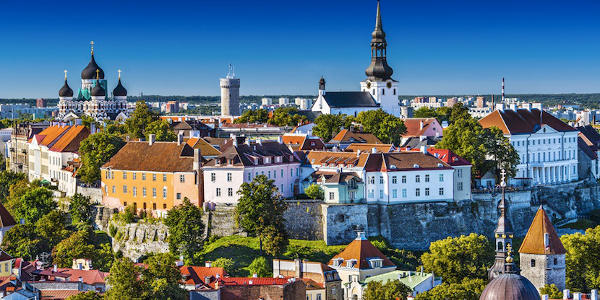 There are two alternative road trips that one could do in Estonia. The first and most advisable has its starting point in St. Petersburg, just over the border from Estonia, in Russia. St. Petersburg has a bigger airport than Tallinn, the capital of Estonia; it's better connected to the world and cheaper to travel to. The problem is that if you require a visa to travel to Russia, then this whole procedure is going to have an extra as well as extra time. And thus comes, the alternative – landing in Tallinn, on Estonia's tiny international airport. Anyway, both airports feature a large variety of car rental services, including international companies (that are the ones to choose if you want to travel across international borders).
Narva castle
Arriving from the east, Narva is the biggest city you'll come across. Narva is home to one of Estonia's biggest monuments – the Narva castle. Built in the 14th century, the citadel is split in two by the homonymous river. It's open for visitors all year and includes a medieval weapons expo. Further South, the Peipsi Lake is Estonia's biggest inland water surface, serving also as a border with its not so friendly neighbor, Russia. The road going along the lake is a spectacular drive, especially in the winter, when the water freezes and the scenery is all white and icy. Be careful though with the slippery surface on the roads during the winter. After passing the lake, you'll end up in Tartu, Estonia's second largest city and one of the oldest in the Baltic region. The Old Town of Tartu is riddled with cobble stone streets, classical architecture and numerous quaint cafes – definitely worth a visit.
Tallinn
Back on the road, you head on to Tallinn, Estonia's capital and largest city. The historical center is the main attraction here – the guys at UNESCO also liked it so they decided to include it on the list of World Heritage Sites. The Town Hall square is reminiscent from the times when Estonians locked themselves inside the city walls in order to protect themselves from invaders. Saint Olaf's church is thought to have been the tallest building in the world for some 80 years in the Middle Ages and is today visited by most travelers that come to Tallinn. Similarly, Tompeea Hill, housing the Parliament and Government of Estonia, should not be missed. If you get the chance, take a short cruise in the bay of Tallinn; the view of the skyline of the city is spectacular.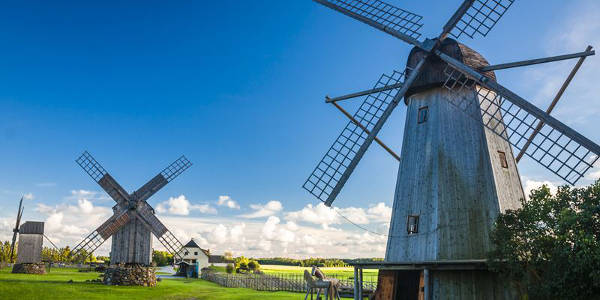 For the bravest of you, end your trip on one of Estonia's 2222 islands that are easily accessible by ferry from Tallinn. Most of them are stuck in time, with traditions and customs still being respected, as well as a natural habitat that even the most environmentally friendly would envy.