Poland Car Hire
Last Updated: 14th Jan, 2022
Airport Car Hire in Poland provides discount car rental at Gdansk Airport, Katowice Airport, Krakow Airport, Lodz Airport and Poznan Airports and down town from the following rent a car companies.Hertz, Avis, Alamo, Budget Dollar, National Sixt, Thrifty Europcar.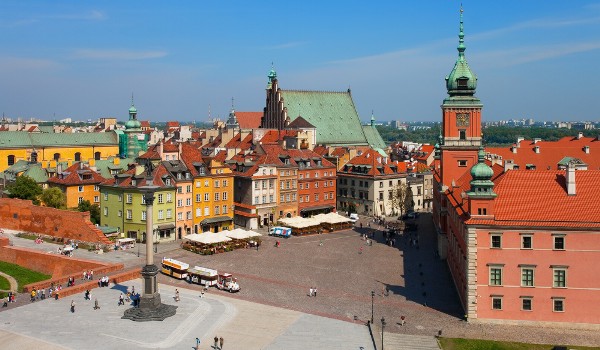 Top quality hire cars to choose from mini economy 7 seat mini vans Suv's and Jeeps whihc you can take cross border. Use our simple and secure booking process to make your reservation in three easy steps. and we find the perfect car rental deal for you.
Poland Car Rental FAQ
Which is the best car hire company at Warsaw Airport Poland
Based on feedback from over 10,000 customers who hired a car at Warsaw Airport Poland , CARNET have the best customer satisfaction rating with a score of 8.8.
Can I rent a car in Poland with a debit card?
Yes you can hire a car in Poland with a debit card issued by a bank. Conditions of debit card use: card must be in main driver's name. MasterCard or VISA only. Debit cards must be issued by a bank, and numbers must be embossed. Please note, the deposit amount will be charged if using a debit card and associated transactions fees may apply. Maximum rental duration 28 days if using a debit card. Prepaid and electronic cards (Visa Electron) are not accepted. Be sure to check the filter for Both Credit and Debit Cards on the left side under the heading Cards Accepted At Pick-Up. This will display the car hire companies that will accept Debit Cards. Please contact us and we will be glad to explain how rent a car with a debit card
Can I rent a car in Poland if I am over 70?
Yes, you can hire a car in in Poland from some car rental companies up to 89 years of age with no extra fees or charges. Contact us we will be glad to assist you by comparing the leading car hire companies to get you the best deal.
Can I rent a car in Poland if I am under 25?
You can hire a car in Poland at 18 years of age, with additional fees. Young driver's age: 21 to 24 years. Charge 3 EUR per day. Young driver's age: 18 to 23 years. Charge 5 EUR per day.Please contact us directly and we will be glad to explain how to get the best deal for your age group.
Can I take a rental car from Poland to visit a different country?
Yes some car hire companies will allow one way rentals, however you will need to get permission first. Cross border travel to an EU country is free of charge however please notify staff of your intentions upon your arrival at the car rental office
Can I take a rental car from Poland and drop it off in a different country?
Yes some car hire companies will allow one way rentals, however you will need to get permission first. Returning a car in a country other than Poland requires special arrangements. The fee will be determined based on distance and location. In the case of an unauthorized return in another country, the customer is charged a penalty of EUR 1500, / - PLN 6500. Countries where the return of the vehicle is allowed with a fee of Eur 500 : Hungary - Budapest, Austria - Vienna, Czech Republic - Prague, Germany - Berlin, Dresden, Leipzig; with a fee of Eur 1000: Germany - Munich, Frankfurt, Cologne, Dortmund, Dusseldorf, Hanover, Hamburg, Italy-Venice, Milan. Important! The return is allowed only at the airports.
How long do I need to hold a licence in order to rent a car in Poland ?
A full licence held for minimum of 1 year with no major endorsements. UK licence holders need to present the photo card
Which documents do I need to hire a car in Poland?
The principle driver will need to have the following documents in his or her name. A full licence, a credit card, the voucher we will send you when you complete your booking, and a passport.
What is the fuel policy for a hire car in Poland?
This will depend on the car hire supplier you select. The vast majority of cars have a full to full fuel policy, which means your vehicle will be supplied with a full tank of fuel. To avoid incurring fuel charges, you will need to return it with the same amount of fuel as it had when you collected it. You can also choose pick up full return empty. This maybe more convenient if you wish to drop the car back without delays, but it will be more expensive.
Poland Car Rental Locations
Gdansk Airport
Katowice (Pyrzowice) Airport
Krakow (Balice) Airport
Krakow Airport
Poznan (Lawica) Airport
Pyrzowice Airport - Katowice
Warsaw International Airport
Wroclaw Airport
Poland Road Trips
A good road trip is a good enough reason to choose a country as a vacation destination. There are readers whose blood runs faster when they think about the drive that waits. And every country has picturesque roads made to pleasure the eye. Lets talk about the ones in Poland.
Poland a 40 million-strong Central European country boosts some very interesting cultural and historical monuments, as well as natural beauty. Probably the best way to see all these is by hire car. Fuel prices are some of the lowest in Europe, as are car rental rates. Nevertheless, some of the roads there can be adventurous. While fabulous road trips usually start in the capital, in Poland's case, the best starting point is Krakow, located in the South. This historical town, former capital of the Polish Kingdom, offers lots of things to see, including the medieval Old Town and the imposing Wawel Castle. Car rentals are available at every step, including at the airport, the main railway station and the town center. Prices start from 15-20 Euros per day for a reasonably small car.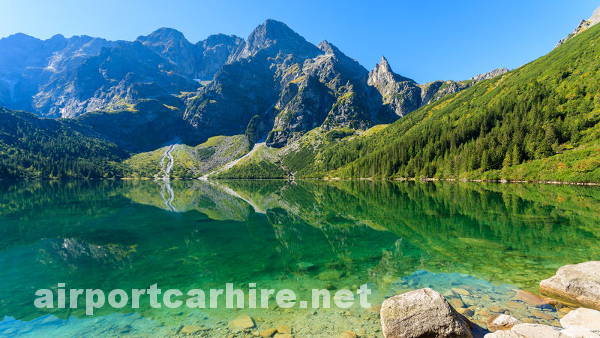 After a short detour to the South for a trip in the high peaks of the Carpathians, to Poland's ski capital, Zakopane, one ought to head north. The road to Warsaw passes the Mazowiecki Plain, riddled with pine forests, rich plains and numerous hills. The capital is 3-hour trip away and is a mess to drive through. But being Poland's largest city, it's worth the trouble – the Old Town, the Palace of Culture and a 2 hours tour of Communist Warsaw will for sure catch your attention.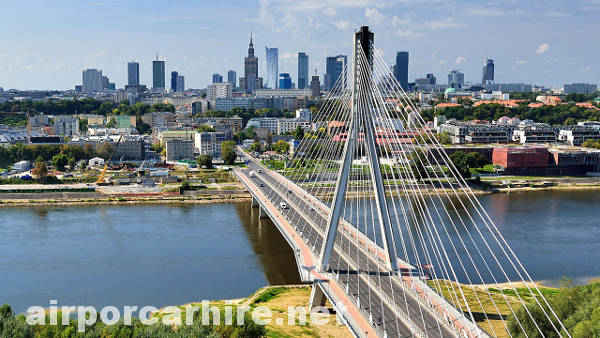 Leaving the capital behind, we go even northern, towards Augustow, an urban area situated in the middle of Poland's world famous lake region – Mazury. This is my personal favorite: narrow, impeccable roads through the woods, on the edge of some of the most beautiful lakes you've ever seen – a true splendor.
We end our tour of Poland on the beaches of the Baltic Sea. Gdansk, the birthplace of the Solidarity Labor Union that had a decisive role in bringing down Communism in Eastern Europe and one of the oldest Baltic ports is our final stop. The road cuts through the lake region and passed very close to the Russian border in Kaliningrad, offering spectacular views over the sea. Enjoy!
Hotels Near Airport in Poland
Place/Poland.htm">

Book With Confidence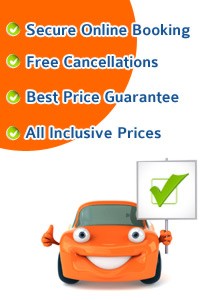 Rent a car using a Debit Card. After doing a search, the available cars will be displayed, please click on the filter at the bottom of left side column to display the companies that will allow Car Hire with a Debit Card.
Very happy with Airport Car Hire Network would definitely recommend

- Martin Rooney / Leeds.
Popular car rentals in Poland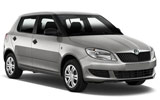 Skoda Fabio
Seats 5 passengers and the capacity for 2 flight sized carry-on bags, this air-conditioned is ideal for families or groups looking to arrive in style at their destination.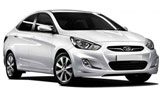 Hyundai Accent
New design Hyundai Accent engineered to deliver performance and quality with over 54 MPG A wonderful subcompact economy car.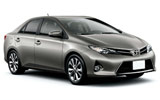 Toyota Corolla
The new Toyota Corolla stylish intermediate provides over 35 MPG and has eye-catching design with a premium interior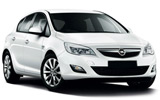 Opel Astra
The advanced design and technology gives an invitation to experience superb driving dynamics.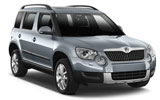 Skoda Yeti
This 5 seat people carrier has capacity for 3 flight sized carry-on bags,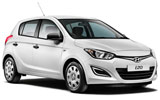 Hyundai i20
The Hyundai i20 is very economical and has capacity for 5 passengers and 2 flight sized carry-on bags