Zadar Car Hire
Last Updated: 15th May, 2022
Zadar Airport is situated 8 km far from the centre of Zadar. It caters for nearly 1 million passengers per annum making it Croatia's 4th busiest airport.
We will compare car hire prices in Zardar for you in seconds in order to to get you the best deals. Best price guarantee with free cancellations with no credit card fees.
Car Hire available for cross border to all european companies check out our FAQ below. If you can't find what you are looking for, you can always pop us a message.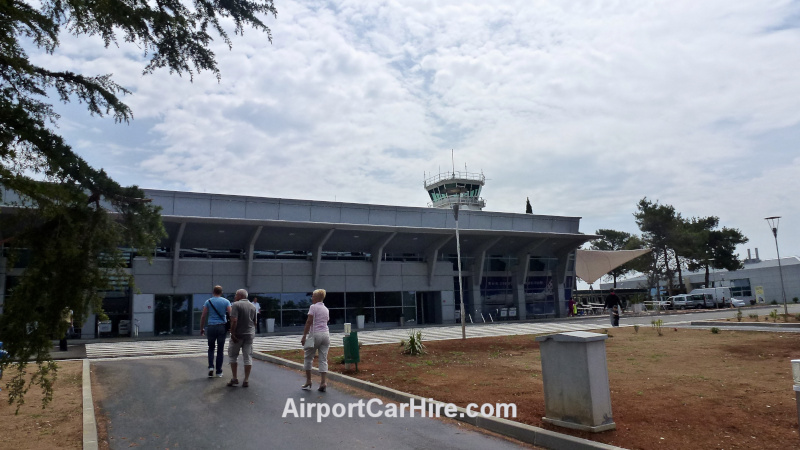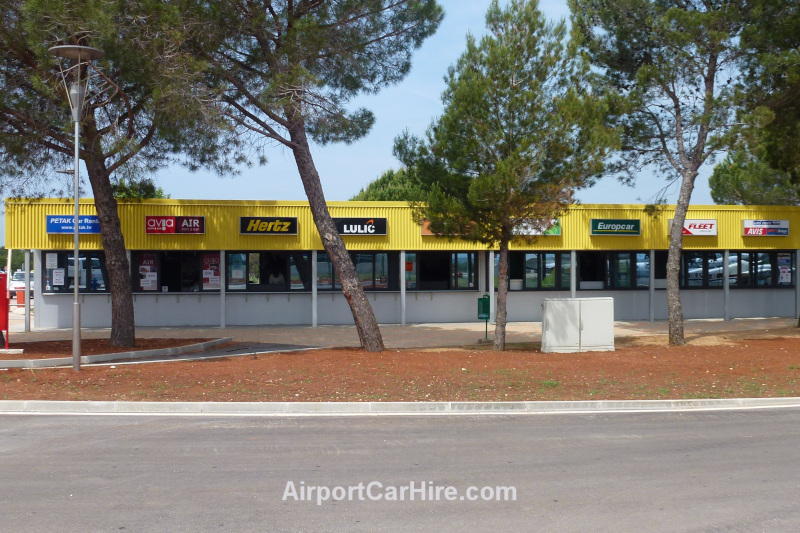 Zadar Car Rental FAQ
What is the best car hire company at Zadar Airport?
Based on feedback from over 10,000 customers who hired a car at Zadar Airport Enterprise have the best customer satisfaction rating with a score of 8.7 out of a maximum of 10 points.
Is it safe to rent a car during Coronavirus Covid-19 in Zadar Croatia?
Yes, car hire is one of the safest methods of transport during Covid-19. Car rental companies are essential service providers and will remain open during the Covid-19. Additional precautions and safety measures are currently in place. All cars are deep cleaned and sanitised along with the rental office in line with WHO guidelines. Avis, Budget, Europcar, Enterprise Hertz, Sixt, are thecar hire companies that sanitise rental cars in Zadar Croatia.
Can I rent a car at Zadar Airport with a debit card?
Yes you can hire a car at Zadar Airport with a debit card issued by a bank. Conditions of debit card use: card must be in main driver's name. MasterCard or VISA only. Debit cards must be issued by a bank, and numbers must be embossed. Please note, the deposit amount will be charged if using a debit card and associated transactions fees may apply. Maximum rental duration 28 days if using a debit card. Prepaid and electronic cards (Visa Electron) are not accepted. After the search results appear be sure to check the filter for Both Credit and Debit Cards. This is located on the search results page at the bottom of the left column under the heading Cards Accepted At Pick-Up. This will display the car hire companies that will accept a debit card for car hire at Zadar Airport. Please feel free to contact us TEL +353 (0)16852606 and we will be glad to assist you.
Can I rent a car in Zadar Airport Croatia if I am over 70?
Yes, you can hire a car in Zadar from most car rental companies up to 99 years of age. AVIS and Budget do not charge any extras fees for senior drivers up to 99 years of age if you book through our website. Sixt charge a supplement if you are over 70, Alamo, Enterprise if you are over 80 so please check T&C's before you book, or contact us we will be glad to compare the leading car hire companies for you to get you the best deal.
Can I rent a car in Zadar Airport if I am under 25?
You can hire a car at Zadar Airport at 18 years of age, with additional fees. Enterprise is the cheapest at €5 per day for young drivers aged 21 to 24 years but you will need a full valid licence for 3 years or more We will explain how to get the best deal for your age group.
Can I take a rental car from Zadar Croatia to Bosnia and Montenegro?
Cross border rentals are allowed within the European countries. For Montenegro, Bosnia and Herzegovina, Albania, Serbia, Macedonia and Kosovo a Cross Border Fee of 50 euro inclusive of VAT applies per rental. Please ensure to obtain authorisation from the supplier before cross border.There will be additional fees to cross an International border. Exception: The 10 km long transit from Split to Dubrovnik driving through Bosnia and Herzegovina is free of charge.
How long do I need to hold a licence in order to rent a car in Zadar Airport?
A full licence held for minimum of 1 year with no major endorsements. UK licence holders need to present the photo card
Which documents do I need to hire a car at Zadar Airport?
The principle driver will need to have the following documents in his or her name. A full licence, a credit card, the voucher we will send you when you complete your booking, and a passport.
What is the fuel policy for a hire car in Zadar Airport?
The vast majority of cars have a full to full fuel policy, which means Your vehicle will be supplied with a full tank of fuel. To avoid incurring fuel charges, you will need to return it with the same amount of fuel as it had when you collected it.

Zadar Airport Airport Information
Airport Name: Zada Airport
Airport Code: ZAD
ICAO: LDZD
Address: Ulica I/2A, 23222, Zemunik Donji, Zadar Croatia
City: Zadar
Country: Croatia
Telephone: 385 ( 0)23 205917
Time Zone: GMT + 1
Coordinates: 44.1068, 15.21977,
Car Hire: The car rental desks are located in the arrivals hall
Driving Directions to Zadar Airport Take the D42 from Zadar city
Car Parking: Long and short term parking facilities available
Taxi service: Available in front of airport terminal
Train service: There is no train service
Bus service: Bus Croatia operates for the airport terminal to the majot cities
Information Desk: Located in the arrivals hall
Facilities:

International arrival hall with passport control
International baggage reclaim hall with one reclaim belt and customs control
Arrival concourse with support facilities
Service counters
Domestic baggage reclaim hall with one reclaim belt
Departure hall with support facilities
Check-in hall with check-in counters with built-in X-ray equipment
Security check for persons and hand baggage
Passport control
Domestic waiting lounge
Duty free shops
VIP room
Toilets and support facilities