Pula Airport Car Hire
Last Updated: 29th Oct, 2019
Pula International Airport is located just 6 km from Pula city centre in the north of Croatia. Take the Istrian "Y" road and follow the directions to Pula. On the outskirts of the city you will see the road 66 for Pula Airport.Although is is an international airport it is a small and caters for less then half a million passengers each year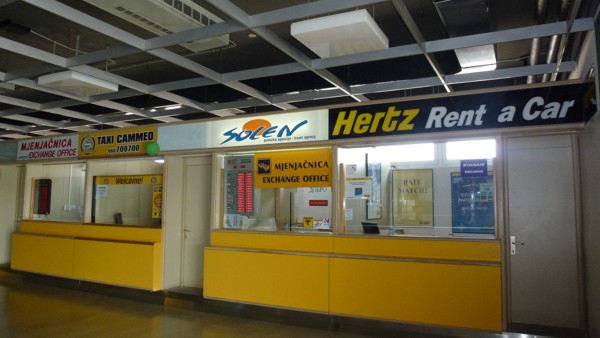 We will compare the cheapest car hire prices at Pula Airport for you to get you the best deal. These are the car rentals companies that are in arrivals area at Pula Airport, Last Minute Rent A Car, Fleet Rent A Car, Hertz, Budget, Avis, Vetura, Uniline, Oryx, HM rent a car and Sixt. One way car rental available from Pula airport. You can pick up your hire car at Pula Airport and drop it off in Dubrovnik Airport, , Zagreb Airport, in the north east ofCroatia or at Zračna luka Split Airport, Cross border rentals from Croatia into Italy., Slovenia. Bosnia or Montenegro can be arranged. With the lowest price guarantee and fantastic customer care we will always find the perfect car rental for you! Use our simple and secure booking process to make your reservation in three easy steps.
Cross border car hire into Slovenia and Montenegro is allowed on certain cars. When you do a quote please select on Rental Conditions under the price to see which cars are allowed cross border.

Pula Car Rental Locations
Pula Airport Car Hire
Pula Airport Pula Airport, Valtursko Polje 210, Pula Croatia PUY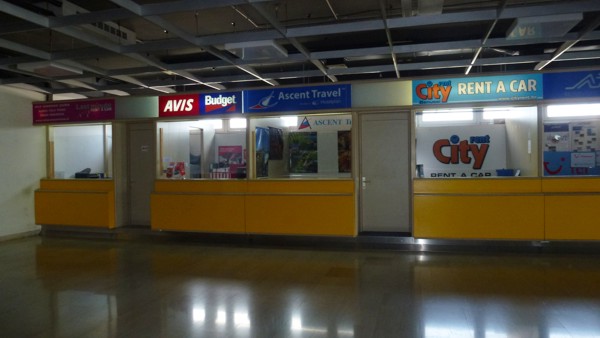 Pula City Centre Car Hire
Pula Hotel Histria, Verudela bb, Pula, Croatia, Pula, Croatia Croatia
Pula Airport Information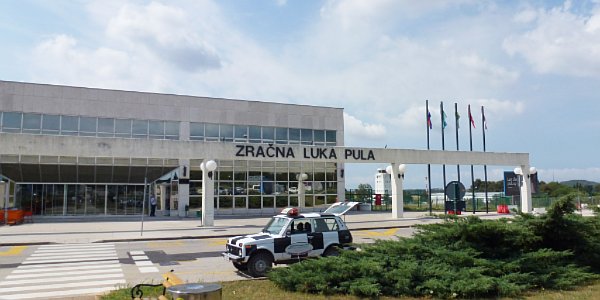 Airport Name: Airport Pula Zračna luka Pula
Airport Code: PUY
ICAO: LDPL
Address: Pula Airport, Valtursko Polje 210, Pula Croatia PUY
City: Pula
Country: Croatia
Telephone: + 385 52 530 105
Time Zone: GMT+2
Coordinates: 44°53′37″N 013°55′20″E
Driving Directions to Pula Airport Take the Istrian "Y" road and follow the directions Pula. On the outskirts of the city you will see the road 66 for Pula Airport.
Car Parking: Long and Short Term Parking Facilities available
Taxi service: From outside the airport
Train service: No Train Service
Bus service: Bus service to Pula
Car Hire: The car rental companies desks are located in the arrivals area of Pula Airport Terminal Bulding
Information Desk: Information Desk is located in the Arrivals area.
Facilities: Shops, cafe, car rentals desks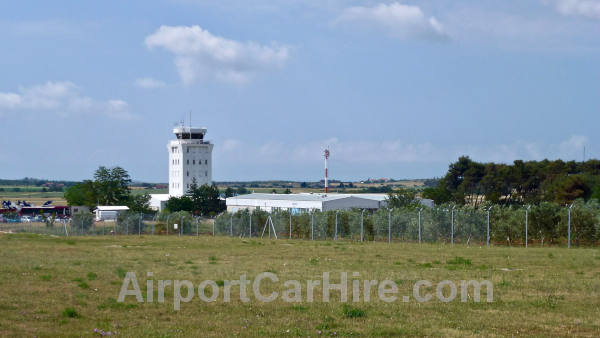 Flight Destinations from Pula Airport
Aer Lingus: Dublin Ireland
Air Méditerranée Charter: Basel-Mulhouse, Lyon, Nantes, Paris-Charles de Gaulle
Arkefly:Amsterdam
Croatia Airlines Zadar, Zagreb national
Amsterdam, Frankfurt Germany
Germanwings: Berlin-Tegel, Cologne/Bonn Germany
InterSky: Friedrichshafen
Jet2.com: Edinburgh Leeds/Bradford, Manchester, Newcastle upon Tyne UK
Norwegian Air Shuttle:Oslo-Gardermoen, Stockholm-Arlanda
Rossiya Charter: St. Petersburg
Ryanair:Beauvais, Charleroi, Hahn, London-Stansted, Moss/Rygge
Scandinavian Airlines:Copenhagen, Gothenburg Oslo-Gardermoen, Stockholm-Arlanda
S7 Airlines:Moscow-Domodedovo
SmartWings Prague
Tatarstan Airlines Charter: Moscow-Domodedovo, Nizhny Novgorod, Kazan
Thomson Airways: Birmingham, London-Gatwick, Manchester
Transaero Airlines: Moscow-Domodedovo, St Petersburg
Transavia.com Charter: Amsterdam
Ukraine International Airlines:Kiev-Boryspil
Ural Airlines:Moscow-Domodedovo, Yekaterinburg
Windrose Airlines Charter: Kiev-Boryspil

Pula See & Do
Pula situated on the Istria peninsula in Croatia is steeped in history going back over 1 million years where evidence of the remains of homo erectus were found in the cave of Šandalja near Pula. Today is it renown for its winemaking, fishing, shipbuilding and tourism. Pula Airport PUY is situated 6km from the city where a wide selection of car hire is available.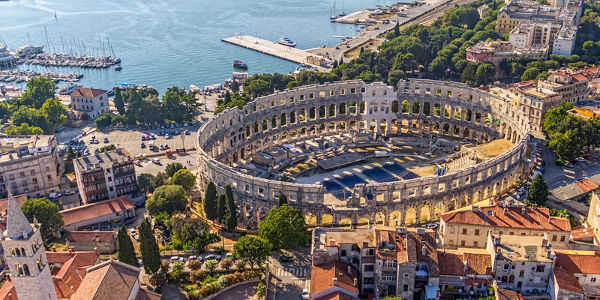 The city of Pula has to be on your bucket list when considering visiting Croatia. Unspoiled nature, smooth blue sea, mild climate, who would pass on such a place? Pula is not famous just for the fact that one of the largest Roman Amphitheaters in Europe has its home here, but its lively art scenes have made this Croatian city name known worldwide. History, breathtaking landscapes, sampling the finest wines, Pula has a lot to offer you, all you have to do is rent that car and explore it!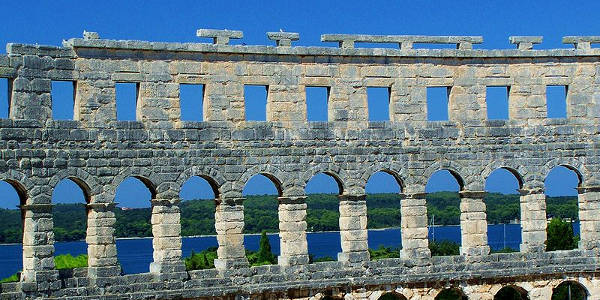 Saying something about that famous Arena? Ok, let's admit it, you cannot go to Pula and not pay it a visit. Parking lot is included, so you should better drive your rental car there and make sure you do not miss anything from this historical trip of yours. The place is very well preserved, so it will most certainly give you one of the most accurate impressions about how people used to live approximately 2000 years ago. This magnificent piece of art still hosts concerts, shows and events, so if you get your timing right, make sure you get a ticket to one of those!
Temple of Augustus
Another impressive landmarks that represent a true statement of the Roman architecture is the Temple of Augustus. Very well preserved building and surroundings, you have all the chances to be charmed by classic elements such as high podium, stairs at one end, or the pillars that are supporting the porch. Just make sure that you have enough gas in that tank!
Since you were talking wine tasting earlier, you must feel a little bit thirsty, right? This is the perfect opportunity for you to drive to Wine Station Trapan for some nice wine samples. Bottles, glasses, barrels, just make sure you get the full taste of Croatia and its lovely liquors; you will most probably end up taking some bottles at home too.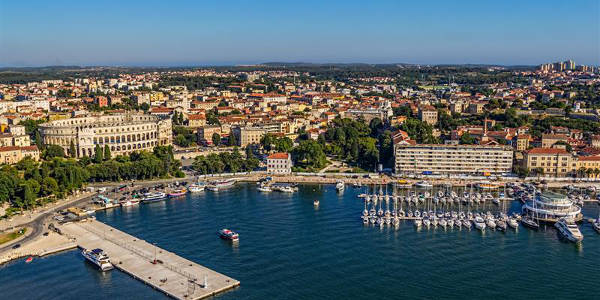 In the mood of escaping the town and check out the more picturesque views? Luckily for you, you have already rented a car, not to mention that the village of Medulin is at a stone's throw away from Pula. Not only that you will be able to admire traditions and landscapes, but the beach here is amazing. Either that you are up to discover the traditional Croatian ways, do some souvenir shopping at the local stores and get a tan and a nice swim in the nice waters here, Medulin is the perfect choice for you.
You just got the sense of adventure and are up to some more? Zadar is the next main city on the map, and it is definitely worth a drive. This walled town has some remains of Roman forum and fascinating churches, a marvelous museum of Roman glass, and many other landmarks that are just waiting for you to make up your mind and rent that car!