Menorca Car Hire
Last Updated: 30th June, 2023
Menorca Airport is located in Menorca, one of the Balearic Islands off Spain. Menorca Airport is located 4.5kms from Mahon the capital of the Island of Menorca.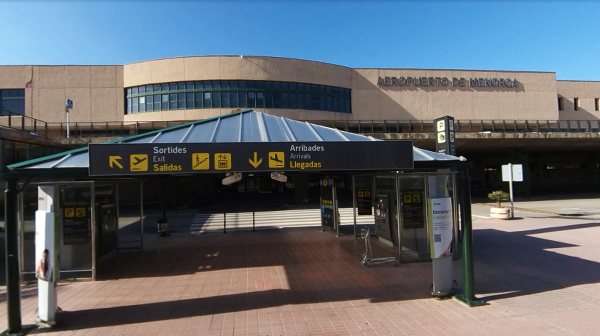 Menorca Airport Car Hire Network provides car rental from leading rent a car companies such as Hertz, Avis, Alamo, Budget Dollar, National Car Rental, Sixt, Thrifty Europcar all offering the best discount car rental in Spain For Cheap car hire in Menorca
Menorca Car Rental Locations
Airport AEROPUERTO DE MAHON, Menorca MAH
Car Hire Menorca City & Towns
Arenal D'en Castell Centro Comercial -Local Nº 1- APTOS. ISLA PARAÍSO- C/ Estrella, s/n, Menorca, Arenal D'en Castell Menorca
Cala Galdana Urbanizacion Serpentona-Algendar Local Nº 10 – Ciudadela, Cala Galdana, Menorca Cala Galdana
Cala N Bosch CENTRO COMERCIAL EL LAGO - LOCAL Nº 25, Menorca, Cala N Bosch Menorca
Cala N Porter Paseo Maritimo S/N – Alaior, Cala N er, Menorca Cala N er
Cala'n Blanes Urbanizacion Cala n Blanes ,, Menorca, Cala'n Blanes Menorca
Calan Bosch Centro Comercial ''La Plaza'', Urb. Calan Bosch, Ciutadella, 07769 Ciutadella
Ciudadella Avda. Conquistador Nº 59, Ciudadella, Menorca Ciudadella
Coves Noves Plaza Las Palmeras, 15 – Arenal den Castell – MERCADAL, Coves Noves, Menorca Coves Noves
Lago Calan Bosch Via Circun, esquina Punta Nati, local 1, Menorca Menorca
Mahon C/ CAP NEGRE Nº12 –POLIGONO INDUSTRIAL DE MAHON-, Menorca, MAHON Menorca
Paseo Santa Agueda HOTEL HAMILTON, PASEO SANTA AGUEDA, 6, Menorca Menorca
Playa Cala Blanca H. Sagitario - Avda. De la Playa s/n, Playa Cala Blanca.
Playa De Fornells C/ Tramontana s/n - PARCELA EH-11 - LOCAL Nº 10 - MERCADAL Playa De Fornells
Port De Ciudadella Estacion Maritima, Puerto De Ciudadella, Menorca Puerto De Ciudadella
Puerto Mahon Meet and greet
S'algar - sant lluis POBLADO TIPICO Nº 68 - CENTRO COMERCIAL, Menorca, S ´ALGAR - SANT LLUIS Menorca
San Jaime Centro Comercial San Jaime- Local Nº 5 – Alaior, San Jaime, Menorca San Jaime
Santo Tomas Apartamentos Vistamar, Menorca, Santo Tomas Menorca
Son Bou CENTRO COMERCIAL ROYAL SON BOU – Local 24 – ALAIOR, LOCAL COMERCIAL Nº 24, Menorca Menorca
Son Parc - Mercadal C/ Passeig de S ´Arenal - Centro Comercial Son Parc- Local Nº 4, Mercadel, Menorca Mercadel
Son Xoriguer C/ De Sa Platja s/n- Centro Comercial, 22, Son Xoriguer, Menorca Son Xoriguer
Menorca Airport Information
Menorca airport is situated 5 km southwest of Mahón on the Island of Menorca. The airport was opened in 1969 and currently handles just under 3 million passengers per year.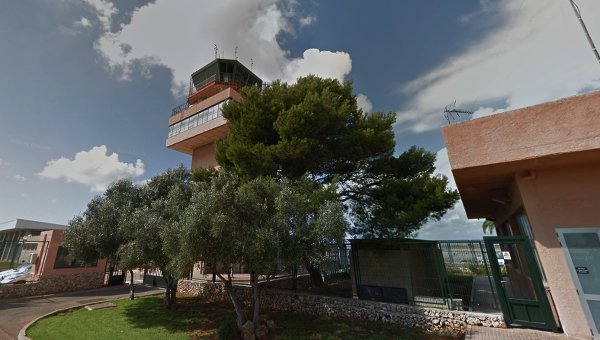 Airport Name: Menorca Airport
Airport Code: MAH
ICAO: LEMH
Address: Ctra. San Clemente, s/n, 07700 Mahón, Islas Baleares, Spain
City: Mahón, Balearic island
Country: Spain
Telephone: +34971157000
Time Zone: GMT + 1
GPS:
Driving Directions to Menorca Airport
Car Parking: Long and Short Term Parking Facilities available at Menorca Airport
Taxi service: Available in front of terminal at the at the arrival entrance.
Train service:
Bus service: Turn left once you leave the terminal. The. bus stop is dirrectly infront of the terminal building
Car Hire: Avis, Budget, Europcar, Hertz, and Enterprise desk are located within the airport terminal. Once you past the baggage claim, go through the doors in front of you. Top door turn left, bottom door turn right. The car rental desks are located in the arrivals hall on the ground floor between the two exist doors form the baggage area.
Information Desk: Located in the arrivals hall
Facilities: Coffee Republic, Cafe PAns, Caffè di Fiore, pharmacy

Destinations from Menorca Airport
Air Berlin,
Air Europa,
Air Nostrum, Condor,
EasyJet,
Iberia,
Monarch Airlines,
Spanair,
Swiftair,
TUIfly,
Vueling,
Hotels Near Menorca Airport

Club Hotel Almirante Farragut
Club Hotel Almirante Farragut situated at the seaside, with views of the bay of Ciudadela and the Cala´n Forcat. All double rooms are equipped with a complete bathroom, balcony, telephone, safe (extra charge), satellite T.V. ,refrigerator, ceiling fans and air-conditioning. We dispose of family rooms, rooms with communicating doors and no smoking rooms. Complete buffet service in the dining rooms, spacious lounges, bars, T.V. lounges with satellite and all air-conditioned. Two swimming pools with sea water.
Hotel Port Mahón
Hotel Port Mahón is located in a residential area in Maó overlooking the harbour and only 10 minutes away from the city centre. It is the ideal accommodation in Menorca for either a holiday or a business trip. This colonial style building, whose architecture is especially interesting, has 82 rooms with private bathroom (shower or bath), direct dial telephone, air conditioning, heating, satellite TV, minibar, hire safe, WIFI and hair dryer.
Hotel Port Ciutadella
Hotel Port Ciutadella is located in Ciutadella, a charming main town on the west coast of the island. It stands out for its privileged situation, since it is found in a quiet area right by the sea, facing the Platja Gran while at the same time it is at an easy walking distance to the city centre, where one can enjoy the commercial area, the historical town, and the restaurants and lively night life at the harbour. Moreover, it has very good communication links, since it is just around one hour away from the airport. Hotel Port Ciutadella is a modern and tastefully furnished brand new hotel that offers comfort and wellness in a peaceful atmosphere. The high quality of a four-star hotel and the availability of several facilities in one of the most beautiful spots in Menorca make the Hotel an excellent choice for relaxing holidays.