Car Hire Granada Airport GRX
Federico García Lorca Granada Jaén
Last Updated: 14th June, 2019
Book your car hire at Granada Airport in two easy steps. With free amendments and cancellation you can book with confidence knowing that you will always get the best price.
Granada Airport is situated between Malaga Airport and Almeria Airport. It is a small airport with less then 1 million passengers arriving each year, it is ideally located for anyone visiting Southern Spain.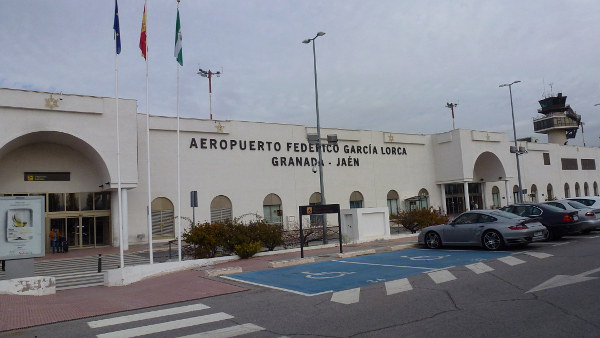 Car Hire at Granada Airport is supplied by OK rent a car and Avis and Budget. Their car rental desk can be found at the lower end of the airport directly in fron of the arrivals door.
Car Rental Companies in Granada




Granada Car Rental Locations
Airport Aeropuerto de Granada, Nacional 342, Granada Granada GRX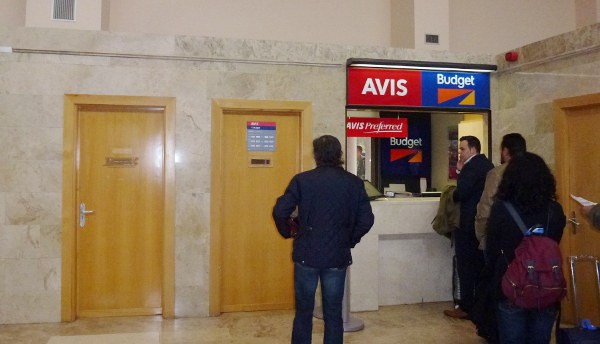 Car hire Granada city centre
Centre c/ San Antón s/n, Hotel San Antón, Granada City
Train Station Estacion de RENFE, Avd Andaluces, S/N, Granada - RENFE Train Station Granada
Granada Airport Information
Airport Name:
García Lorca Granada Jaén
Airport Code:
GRX
ICAO:
LEGR
Address:
Ctra. De Malaga, S/N, Santa Fé, 18329, Granada
City:
Granada
Country:
Spain
Telephone:
+34 958245200
Time Zone:
GMT + 1
Coordinates:
Driving Directions to Granada Airport
Main access roads to Granda Airport are the E-902 and the N-342 depending which direction you are travellling from
Car Parking:
Long and Short Term Parking Facilities 400 car parking spaces available at Granda airport.
Taxi service:
Available in front of terminal
Train service:
No train servie to Granada airport
Bus service:
available to city centre on regular basis, a 45 minute journey.
Car Hire:
The car rental desks are located directly opposit the exit doors from the baggage area.
Information Desk:
Located in the arrivals hall
Facilities:
Granada Airport officially know as Federico García Lorca Granada Jaén Airport is situated 15 KM West of the city of Granada and 100 Km south of Jaén. It operates mainly domestic flights within Spain with a few international to Italy and UK. Passenger numbers are approx 1 million per year. Granada Airport is close for the skiing location of Sierra Nevada montains.
Destinations from Granada Airport
Air Europa Palma de Mallorca
Iberia Madrid
Air Nostrum Melilla
Ryanair Bologna, Girona Liverpool London-Stansted Madrid Milan-Orio al Serio
Spanair Barcelona
Vueling Airlines Barcelona, Paris-Charles de Gaulle

Granada See & Do
Visit the UNESCO-listed Alhambra citadel and gardens, which is the most popular visitor attraction in all of Spain. Built in the 13th centuary, by the Nasrid dynasty in the final years of Moorish rule in Spain.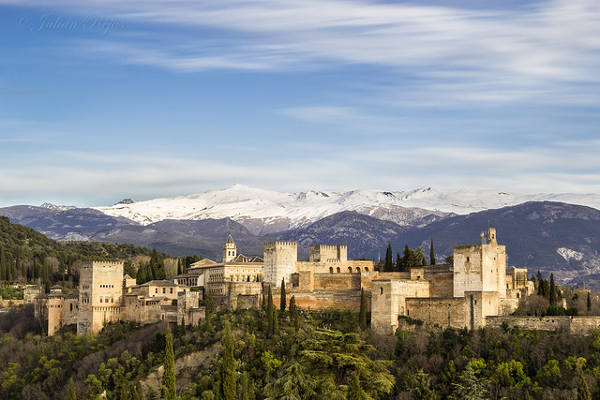 Granada City Car Hire
Pickup Address:
Granada - Airport Aeropuerto de Granada, Nacional 342, Granada Granada - Almunecar Paseo San Cristobal, 7 Edificio Vista Azul, Almunecar, Almunecar Granada - Centre c/ San Anton s/n, Hotel San Anton, Granada City Granada - Train Station Estacion de RENFE, Avd Andaluces, S/N, Granada - RENFE Train Station
Opening Hours:
Monday: 08:00 - 20:00
Tuesday: 08:00 - 20:00
Wednesday: 08:00 - 20:00
Thursday: 08:00 - 20:00
Friday: 08:00 - 20:00
Saturday: 09:00 - 14:00
Sunday: 09:00 - 14:00
---
Granada Train Station Car Hire
Car Hire is available at Granada Train Station Avis Alquiler de Coches & Europcar
Avis Granada
Pickup Address:
Opening Hours:
Monday: 09:00 - 19:00
Tuesday: 09:00 - 19:00
Wednesday: 09:00 - 19:00
Thursday: 09:00 - 19:00
Friday: 09:00 - 19:00
Saturday: 09:00 - 19:00
Sunday: 09:00 - 12:30
Closed for lunch 13:00 - 16:00
---
Europcar Granada
Pickup Address:
Avenida de Andaluces s/n, Estacion De Tren de Granada, 18014 Granada, Spain
Opening Hours:
Monday: 08:00 - 20:00
Tuesday: 08:00 - 20:00
Wednesday: 08:00 - 20:00
Thursday: 08:00 - 20:00
Friday: 08:00 - 20:00
Saturday: 09:00 - 14:30
Sunday: 09:00 - 14:30
Closed for lunch 14:00 - 17:00
* Always check the car hire voucher we will issue you for any last minute changes to opening times