Car Hire Naples Airport Italy
Last Updated: 8th Jan, 2023
We got the best deals for car hire naples airport Cheapest Fast & Simple Quote with no excess option or hidden fees. Get the best car hire rates in Naples Italy from the leading car rental companies including Hertz, Avis, Alamo, Budget, Dollar, Sixt, Thrifty and Europcar. You can rent a car at Naples Capodichino Airport on arrival, or if you prefer you can pick up your car hire Naples Train Station and many other location in Naples City Centre. Where ever you rent a car in NaplesCar you can be assured of the most competitive car hire Naples Airport rates when you book with the Airport Car Hire Network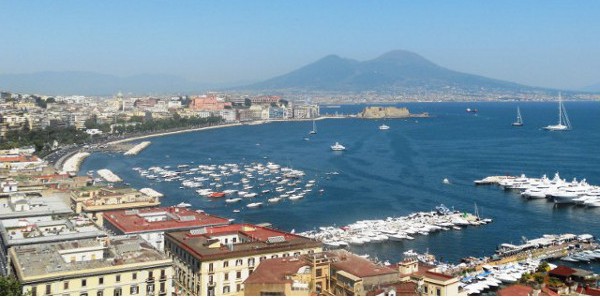 Naples Car Rental FAQ
Which is the best car hire company at Naples Airport?
Based on feedback from over 10,000 customers who hired a car at at Naples Airport, Alamo had the best customer satisfaction rating with a score of 7.8 out of a maximum of 10 points.
Can I rent a car at Naples Airport with a debit card?
Yes you can hire a car at Naples Airport with a debit card issued by a bank. Conditions of debit card use: card must be in main driver's name. MasterCard or VISA only. Debit cards must be issued by a bank, and numbers must be embossed. Please note, the deposit amount will be charged if using a debit card and associated transactions fees may apply. Maximum rental duration 28 days if using a debit card. Prepaid and electronic cards (Visa Electron) are not accepted. Be sure to check the filter for Both Credit and Debit Cards on the left side under the heading Cards Accepted At Pick-Up. This will display the car hire companies that will accept Debit Cards. Please contact us and we will be glad to explain how rent a car with a debit card
Can I rent a car at Naples Airport Italy if I am over 70?
Yes, you can hire a car in Naples from selected car rental companies up to 99 years of age with no extra charges. Contact us we will be glad to assist you by comparing the leading car hire companies to get you the best deal.
Can I rent a car at Naples Airport if I am under 25?
You can hire a car at Naples Airport at 18 years of age, with no additional fees. Please contact us and we will be glad to explain how to get the best deal for your age group.
Can I take a rental car from Naples to Croatia?
Yes some car hire companies will allow you to take a rental car cross border, but you will need to get permission first. There will be additional fees to cross an International border.
Can I take a rental car from Naples and drop it off in another country?
Yes some car hire companies will allow one way rentals cross border, you will need to get permission first. There will be an additional one way rental fee if you leave the car in a different location to the pick location.
How long do I need to hold a licence in order to rent a car in Naples Airport?
A full licence held for minimum of 1 year with no major endorsements. UK licence holders need to present the photo card
Which documents do I need to hire a car at Naples Airport?
The principle driver will need to have the following documents in his or her name. A full licence, a credit card, the voucher we will send you when you complete your booking, and a passport.
What is the fuel policy for a hire car in Naples Airport?
The vast majority of cars have a full to full fuel policy, which means your vehicle will be supplied with a full tank of fuel. To avoid incurring fuel charges, you will need to return it with the same amount of fuel as it had when you collected it.

Naples Car Rental Locations
Car Hire Naples Airport
Airport Capodichino Naples Capodichino Airport,
Car Hire Naples City Centre
Naples Via Epomeo 257 Italy Naples North
Airport Capodichino Naples Capodichino Airport, Naples Italy Naples NAP
Central Rail Station Naples Stazione Centrale, Naples Italy Naples
Doganella Via Del Riposo, 12 bis, Napoli, 80100, Campania Italy Napoli
Downtown Via Santa lucia, 54, Napoli, 80143, Campania Italy Napoli
Maddalena Via Umberto Maddalena 196 Italy
Marigliano Corsa Umberto I Italy Marigliano
Porto Margellina P.zza Sannazzaro 142 Italy
San Giovanni Via Santa Lucia 54, Napoli Italy
Tangenzial Tangenziale di Napoli km 0.700, Napoli, 80144 Italy Napoli
Via M, Cervantes VIA MIGUEL CERVANTES DE SAVAEDRA 92, NAPLES, 80133 Italy NAPLES
Viale del Poggio Viale del Poggio. 54, Napoli, 80131, Italy Italy Napoli
Vomero AEROPORTO CAPODICHINO, NAPLES, 80100, Italy Italy NAPLES
Zone Industriale VIA DE ROBERTO,44, Napoli, 80143 Italy Napoli
Naples Airport Information
Naples International Airport IATA: NAP officially called Ugo Niutta is situated 7 km north of Naples. There are two terminals buildings, Terminal 1 is for passenger traffic and Terminal is for charter flights.
We compare car hire at Naples Capodichino Airport for you and bring you the best car rentals deals available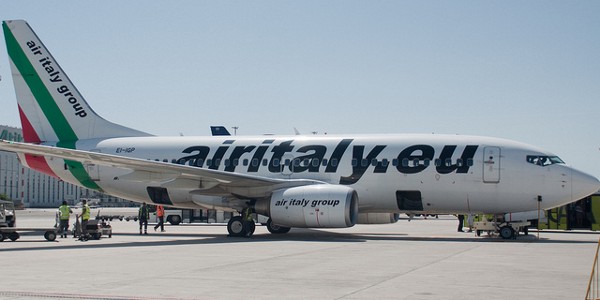 Airport Name: Naples Airport
Airport Code: NAP
ICAO: NAP
Address: Viale F. Ruffo di Calabria, 80144 Napoli NA, Italy
City: Naples
Country: Italy
Telephone: +39 081 789 6111
Time Zone: GMT + 1
Coordinates: 40°53′04″N 014°17′27″E
Car Hire: All car rental desks are located outside of the Ternminal building which is only minutes away. A free shuttle bus operates every 5 minutes to the car rental area between 7:30 - 23:30 . Please see map below
Driving Directions to Naples Airport
Car Parking: Long and Short Term Parking Facilities available
Taxi service: Available in front of terminal
Train service:
Bus service:
Information Desk: Located in the arrivals hall
Facilities: Restaurants, Cafes, bank, post office Free Wifi.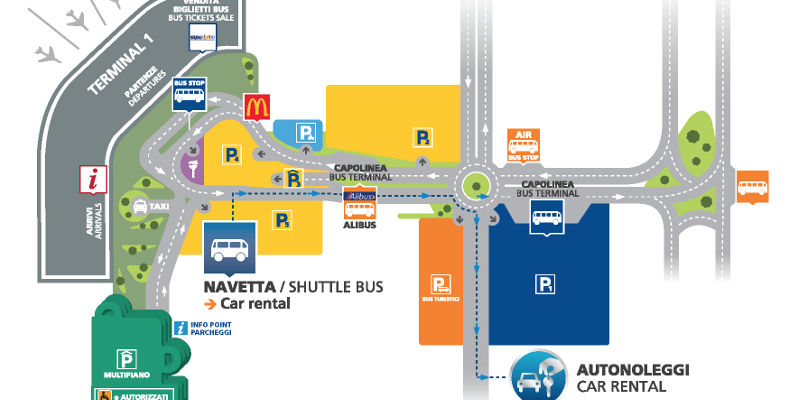 Flight Destinations from Naples Airport
Aer Lingus : Dublin
Air Berlin Stuttgart Berlin-Tegel, Düsseldorf, Munich, Zürich
Air France Paris-Charles de Gaulle, Toulouse Nice
Régional : Lyon
Air Italy Catania, Turin, Verona
Air One Milan-Malpensa, Venice-Marco Polo
Alitalia Milan-Linate, Rome-Fiumicino, Turin
Alitalia CityLiner Catania, Genoa, Palermo, Trieste, Turin, Venice-Marco Polo
Austrian Airlines : Vienna
Blue Air Bucharest-Henri Coandă
British Airways London-Gatwick
Brussels Airlines : Brussels
EasyJet Berlin-Brandenburg Berlin-Schönefeld Bristol, Edinburgh, London-Gatwick, London-Stansted, Milan-Malpensa, Nice, Paris-Orly, Venice-Marco Polo Ibiza, Palma de Mallorca
EasyJet Switzerland Basel/Mulhouse, Geneva
Germanwings Cologne/Bonn Hannover
InterSky : Friedrichshafen
Jetairfly : Brussels
Lufthansa Munich Frankfurt
Eurowings : Düsseldorf, Hamburg
Luxair : Luxembourg
Meridiana Fly Olbia Mykonos, New York-JFK
Air Italy Cagliari, Milan-Linate, Olbia
Sky Work Airlines : Bern
Smart Wings : Prague
El Al : Tel Aviv-Ben Gurion
Transavia.com Amsterdam, Eindhoven
TunisAir Express Tunis
Turkish Airlines Istanbul-Atatürk
Volotea Palermo Mykonos, Santorini
Vueling Barcelona
Wind Rose Aviation : Donetsk
Wizz Air Bucharest-Henri Coandă, Budapest, Prague
XL Airways France : Paris-Charles de Gaulle
Naples See & Do
The city of Naples is a blaze now as it was in the past. Being one of the oldest continuously inhabited cities in the world, having the largest historic city center in Europe, and being listed by UNESCO as a World Heritage Site, Naples is definitely worth paying a visit. Just imagine that very close to this city are the Roman ruins of Pompeii and Herculaneum! If even that did not convince you to rent a car and explore Naples, then the next fact will sure do. The name of the city is synonymous with the word "pizza" and guess what? This is the actual location from where this famous dish is originated!
When in Naples, the ruins of Pompeii must not be missed. This ancient city was buried by the eruption of mount Vesuvius in AD 79, and only by walking among its walls you will feel like you are going back in the times of the Roman Empire. You will be amazed by the sight of fountains, shines and frescoes that can still be found there.
While you are still in the neighborhood, you must go and check out mount Vesuvius! Luckily for you, you can drive your way to the top because you have enough space to park your car there. Be prepared to have a taste of pure Italian natural beauty, since the sights are extraordinary!
Since you are already fascinated by the idea of being able to see how the Romans lived, why not paying a visit to the Herculaneum too? It is a smaller and a better preserved version of Pompeii, not to mention the amazing parking lot that is waiting for you to park your rental car!
Did you know that the city of Sorrento is also very close to Naples. It will almost be a shame not to visit it since you are already here. You must be in the mood for a tan and maybe a bath from all that walking through so many historical landmarks, and Sorrento is the right choice for you. Sit back, relax and sip from your limoncello, this being the motherland of this refreshing drink.
Talking about breathtaking places, the Amalfi Coast is right here, waiting for you to pay it a visit. It is very easy to drive towards it from Naples, and the location cannot be missed. Actually, it is a very popular tourist destination, so it is definitely on the bucket list. Just imagine that the view of it is so impressive, it has even been declared a UNESCO World Heritage Site as a cultural landscape. Are you convinced or not? Come on, go ahead and book those tickets!
Amalfi Coast
You can't get better than a scenic coastal drive filled with dramatic backdrops and gorgeous coastal towns and hamlets for exploring. The dramatic coastline is a real draw and the refreshing sea breeze is the perfect way to cool off in the hot summer sun. Although beautiful at any time of year, the best time to tackle the Amalfi Coast is at the beginning and end of tourist season (May and September to October) when the roads are quieter.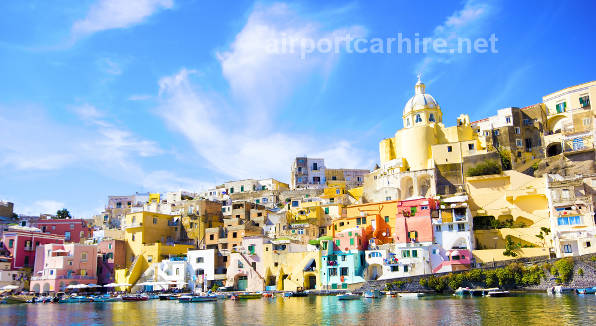 Azure seas, quaint seaside towns, stunning ocean scenery and rugged backdrops are the draw for this well known and much loved tourist spot. Fresh fish and seafood, excellent leather products and the delicious limoncella are just some of the wonderful treats and souvenirs waiting. For some ancient culture, head to the incredible ruins at Pompeii (make sure you take a plentiful supply of water with you, particularly in the summer months – there are no vendors inside) and climb Mount Vesuvius for views over the region as well as a taste of the power of Mother Nature.
Naples Italy is listed by UNESCO as a World Heritage Site and is one of the oldest cities in the world. It's historic city centre is the largest in Europe, and is widely known for its wealth of historical museums. The Naples National Archaeological Museum being the most famous. Museo di Capodimonte is another museum of note which features major works by El Greco, Caravaggio and Raphael.
Naples has three major public squares Piazza del Plebiscito, the Piazza Dante and the Piazza dei Martiri
.Naples Botanical Garden - Take a stroll through this beautiful park to relax away a few hours There are themed gardens with wonder flowers and trees. Occasionally jazz sessions are held held here
Hotels Near Naples Airport
Place/Naples.htm">

Albergo Palazzo Decumani,
Albergo Palazzo Decumani, Piazza Giustino Fortunato 8, Centro Storico, 80100 Napoli This hotel is in the city centre, a 5-minute walk from Naples Cathedral. Set in an elegant building from the early 20th century, it features contemporary decor and free parking. Friendly staff can provide information on how to move in and around Naples. Albergo Decumani is 1.3 km from Napoli Centrale Train Station and a 10-minute walk from the harbour.
Hotel Ferdinando II,
Hotel Ferdinando II, Piazza Carlo III N° 59, 80137 Napoli Hotel Ferdinando II is located in the outskirts of Naples, 2 km from Piazza Garibaldi and Naples Central Train Station. Rooms are air-conditioned and have a flat-screen, satellite TV. Wi-Fi is free at the Ferdinando II, which also has a 24-hour front desk and a bar. Ferdinando II Hotel is just 2 minutes' walk from the Naples Botanical Gardens, and 4 km from Naples Capodichino Airport.
Culture Hotel Villa Capodimonte
Culture Hotel Villa Capodimonte Salita Moiariello 66, Capodimonte, 80131 Napoli Offering free parking and a free morning shuttle into Naples' historic centre, Hotel Villa Capodimonte is in a green area 10 minutes' walk from the National Museum of Capodimonte. The hotel is located on a hill, surrounded by gardens, and offering panoramic views across Naples. The Parco Reggia di Capodimonte and Catacombs of San Gennaro are around 1 km away. Villa Capodimonte is just 900 metres from Naples' ring road exit.
Le Cheminée Business Hotel
Le Cheminée Business Hotel Napoli, Via Della Stadera 91, 80143 Napoli Le Cheminée Business Hotel is in Poggioreale, just 1 km from Napoli Capodichino Airport. Rooms are spacious and have free wired internet. Housed in a 19th-century building, Le Cheminée has a picturesque courtyard, a pretty terraced roof area and a chic bar. All rooms have LCD TV and cosy slippers. Le Cheminée Business Hotel Napoli is a 5-minute walk from the Poggioreale Station on the Circumvesuviana line, providing quick access to Naples city centre.