Mini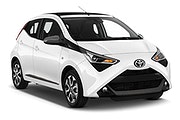 From €6.04
Economy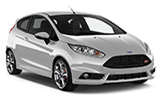 From €7.46
Compact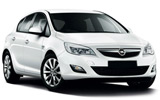 From €9.99
SUV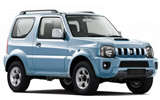 From €16.24
Venice Marco Polo Airport Car Hire Aeroporto di Venezia Marco Polo
Last Updated: 30th June, 2023
VENICE MARCO POLO AIRPORT CAR HIRE provides cheap car hire from the following rent a car companies. Autoeuropa, Autovia Hertz, Avis, Locoauto Noleggiare WinRent Sixt . Car rental available for touring Italy, Slovenia and Croatia. Great online car rental deals available with extensive customer support. One away car rentals available. Rent a Car in Italy and travel to Austria, Slovenia, Croatia, Bosnia. We are here to assist you 24 hours every day
Looking for the cheapest car hire in Venice? City Car Rentals will compare the market to get you cheap but high quality Car Hire in the city of Venice and Venice Marco Polo Airport Car Hire from  Hertz, Avis, Alamo, Budget, Dollar, Sixt, Thrifty and Europcar.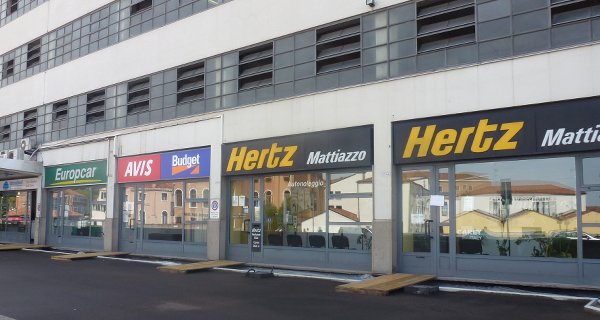 Car Hire Venice Great deals available for car hire in Venice Italy. After seeing the sights in Venice why not rent a car and drive to your next destination Florence or Milan One way rentals available so you can pick up the car at one city and drop off at another. cross border car rental available if you wish to drive to another country.
Venice Car Rental FAQ
Which is the best car hire company at Venice Airport?
Based on feedback from over 10,000 customers who hired a car at at Venice Airport, Locato had the best customer satisfaction rating with a score of 8.8.
Can I rent a car at Venice Airport with a debit card?
Yes you can hire a car at Venice Airport with a debit card issued by a bank. Conditions of debit card use: card must be in main driver's name. MasterCard or VISA only. Debit cards must be issued by a bank, and numbers must be embossed. Please note, the deposit amount will be charged if using a debit card and associated transactions fees may apply. Maximum rental duration 28 days if using a debit card. Prepaid and electronic cards (Visa Electron) are not accepted. Be sure to check the filter for Both Credit and Debit Cards on the left side under the heading Cards Accepted At Pick-Up. This will display the car hire companies that will accept Debit Cards. Please contact us and we will be glad to explain how rent a car with a debit card
Is it safe to rent a car during Coronavirus Covid-19 at Marco Polo Airport?
Yes, car hire is one of the safest methods of transport during Covid-19. Car rental companies are essential service providers and will remain open during the Covid-19. Additional precautions and safety measures are currently in place. All cars are deep cleaned and sanitised along with the rental office in line with WHO guidelines. Alamo, Avis, Budget, Dollar, Enterprise, Hertz, National, Sixt, Thrifty are the car hire companies that sanitise rental cars at Bergamo Airport.
Can I rent a car at Venice Airport Italy if I am over 70?
Yes, you can hire a car in Venice from selected car rental companies up to 99 years of age with no extra charges. Contact us we will be glad to assist you by comparing the leading car hire companies to get you the best deal.
Can I rent a car at Venice Airport if I am under 25?
You can hire a car at Venice Airport at 21, but you will need to pay an additional supplement. Young driver's age: 21 to 24 years. Charge 20.16 EUR per day. Maximum 302.47 EUR. Young driver's age: 22 to 24 years. Charge 15.57 EUR per day. Includes 22% tax. Please contact us directly and we will be glad to explain how to get the best deal for your age group
Age Requirements to Rent a Car in Bergamo Italy
The minimum age to rent a car at Bergamo Airport is 21 but there will be a supplement. The maximum age is 99. Please confirm the driver's age requirement for the car you choose, as the age requirement may vary according to the size of the car. Please see the ages requirement for each of the car hire companies in Bergamo
Can I take a rental car from Venice Italy to another EU Country?
Yes some car hire companies will allow you to take a rental car cross border, but you will need to get permission first. There will be additional fees to cross an International border.
How long do I need to hold a licence in order to rent a car in Venice Airport?
A full licence held for minimum of 1 year with no major endorsements. UK licence holders need to present the photo card
Which documents do I need to hire a car at Venice Airport?
The principle driver will need to have the following documents in his or her name. A full licence, a credit card, the voucher we will send you when you complete your booking, and a passport.
What is the fuel policy for a hire car in Venice Airport?
The vast majority of cars have a full to full fuel policy, which means your vehicle will be supplied with a full tank of fuel. To avoid incurring fuel charges, you will need to return it with the same amount of fuel as it had when you collected it.
Which is the best car hire company at Milan Malpensa Airport?
This rating is taken from feedback we received from our customers that booked car hire, based on overall value for money, cleanliness of the car, service at the rental desk, car hire pick-up process, car hire drop-off process. Alamo have the best customer satisfaction rating with a score of 8.2 out of a maximum of 10 points
Venice Car Rental Locations
You can a rent at Marco Polo Airport or in Venice Piazzale
Venice Piazzale Roma, 522, Venice, Venice Italy Venice
Venice - Airport Marco Polo Airport, Venice Italy Venice VCE
How to get to the car rental desks in Venice Airport
Desks are on the 3rd floor of the multilevel parking P1. Once you exit Venice Marco Polo Airport, follow the car rental signs and pass through a dedicated path towards the front of the parking of the multi-level car park. Take the lift to the 3rd floor to the rent-a-car area.
Returning your car to Venice Airport
Please following direction towards Venice Marco Polo Airport on arrival at the airport follow the CAR RENTAL RETURN signs to the multi-level car park. To enter in the multi-level car park, please collect a ticket in order to access to the 3rd floor of the building.
PERCORSO PEDONALE PER CLIENTI IN ARRIVO DALL'AEROSTAZIONE: Dall'aerostazione il passeggero deve dirigersi verso l'esterno, troverà indicazioni e un sentiero dedicato coperto da una pensilina che lo condurrà di fronte al parcheggio multipiano. Li saranno visibili altri segnali che indicano due ascensori a poca distanza uno dall'altro. Salendo
Venice Airport Information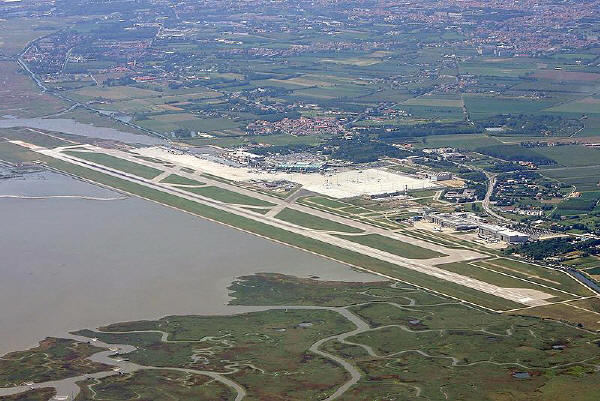 Airport Name: Aeroporto di Venezia Marco Polo
Airport Code: VCE
ICAO: LIPZ
Address: Viale Galileo Galilei, 30/1, I-30030, Tessera
City: Venice
Country: Italy
Telephone: +39 (0)41266111
Location: Venice Airport Venice Marco Polo Airport is just 20 minutes from Venice City Centre, 13 kms.
Time Zone: GMT +
Driving Directions to Venice Airport
Car Parking: Short and Long term parking available at Venice Marco Polo Airport
Public Transport:
Taxi service: Taxi service available outside the Marco Polo Airport
Train service: Bus service: there is a regular bus connection from Venice Marco Polo Airport into Venice city centre and the train station
Car Hire: Desks are on the 3rd floor of the multilevel parking P1. Autoeuropa, Autovia Hertz, Avis, Locoauto Noleggiare WinRent Sixt ,
Information Desk: The airport is connected to the nearby railway stations of Venice-Santa Lucia and Mestre-Venice by scheduled bus services.The Bus to the airport is linea ATVO AIR TERMINAL autobus urbano ACTV linea n° 5 Bus connections from the Mestre-Venice railway station to the airport linea ATVO FLY BUS autobus urbano ACTV linea n° 15
Passengers with Reduced Mobility: There is assistance at Venice Marco Polo Airport for passengers that are disabled or with reduced mobility.
Motor Boat: Motor Boat Access from Venice Marco Polo Airport by Motor Boat is catered for by ALILAGUNA transport service and a ticket can be brought from their stand in the Arrivals Hall

Venice See & Do
Venice, also known as the perfect place to ask your fiancée to marry you, is an amazing city that should be on everyone's bucket list. If you really want to think about the importance of it, just take notice of the fact that is on the list of World Heritage Site, together with its lagoon. The city is located on no more of 118 small islands, separated by canals and linked by bridges. It is sited alongside of the Venetian Lagoon, which goes around the shoreline, right between the mouths of the Po and the Piave Rivers. Not only that it is an extremely romantic city, but Venice is also known as a very important center of culture, its architecture and artwork being remarkable.
Since Venice is almost car free, public transportation is highly recommended. But if you are staying for more than a city break here, you will be tempted to go on some road trips, for sure. Who could resist discovering the mysteries of Italy? There are a lot of destinations to go to with your rental car, for sure! Since you are for sure feeling romantic from all that wondering around is vaporettos, why don't you take it to the next step and try Verona? In case that does not ring a bell, the city of Verona is the home of the eternal couple of lovers, Romeo and Juliet. The place is not only full with history, but is also very well preserved, and has a very interesting Roman arena in the center of the city. While you are there, do not forget to visit the famous Juliet's balcony!
Italy is very well known for the fact that in every region of it produces wine, and the area around Venice lives up to this tradition. How about driving to the Veneto and the Friuli Region for some wine tasting? You will be amazed by the varietals of wine that you will be given to sample and those will, for sure, get you in the mood for some fancy pasta restaurant for dinner. You are still in Italy, right?
If you are not yet tired of so much water, and feel like exploring some more of it, how about trading Venice's canals for Lake Garda? This is an extremely popular getaway, and is close enough to Venice in order for you to plan the perfect day trip. Of course, you might be more in touch with your artistic side, and that is the reason why you have to take your rental car and go to Padua. This location is known for its artistic treasures and while you are here, remember that the Scrovegni Chapel, with its 14th century frescoes completed by Giotto, and the piazza at St. Anthony's Basilica, with its equestrian statue by Donatello, are definitely a must! What are you waiting for?
Venice Information
The romantic city of Venice is situated on a group of 118 small islands separated by canals and linked by bridges – and it's almost exactly the same as it was 600 years ago. Located in the marshy Venetian Lagoon, stretching along the shoreline between the mouths of the Po and the Piave Rivers, Venice is a city renowned for its beauty as well as its festivities, art and architecture. Both the city and its lagoon are listed as World Heritage Sites. During the Middle Ages, Renaissance and Baroque periods, Venice was a major centre of art, developing a unique style known as the Venetian School. Considered by many as one of the most important tourist destinations in the world, Venice continues to celebrate its rich musical and artistic influence - past and present - with a dazzling array of attractions, sights, tours and a thriving modern art and music scene.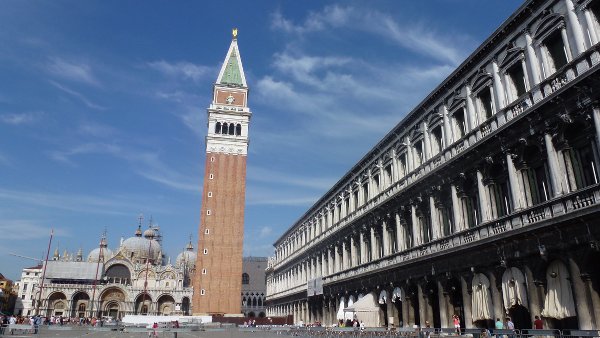 Must see attractions in Venice
A trip to Venice wouldn't be complete without a Gondola ride around the complex system of waterways. Go with a group or hire a gondola to yourself and sit back, watching the world go by using this tranquil, and romantic, mode of transport. Feed the pigeons in St Mark's Square before visiting the Palazzo Ducale – for a small additional fee, you can request a 'secret' guided tour of the usually unseen parts of the building, including Casanova's jail and the five hundred year old roof. Visit St Mark's Basilica, one of the most amazing structures in the world, and go up into the bell tower to see views over Venice and the lagoon. Other notable churches include the Santa Maria Gloriosa dei Frari, home to fine monuments and paintings (including 'Assunta' by Titian), the picture-book Santa Maria dei Miracoli and San Simeone Piccolo, the last church built in Venice.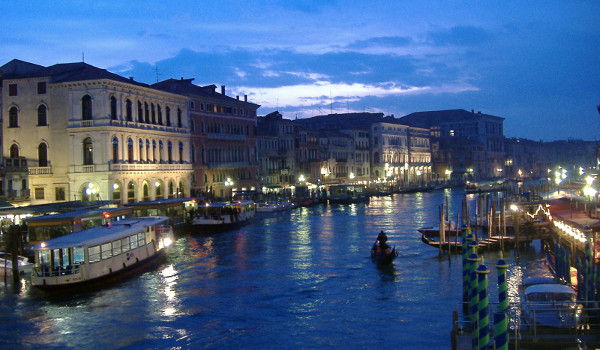 Visit the Scuola Grande di San Rocco guild house, a Manierist masterpiece by Tintoretto, and the perfect example of this style. For an alternative view of the city, visit the Jewish Quarter, one of the original ghettos in the city but now a thriving Jewish community – but remember, everything on Fridays and Saturdays will be closed. The Rialto Bridge one of Venice's most photographed iconic images, can be visited by foot or travelled beneath via gondola – both options are equally beautiful. If you are on foot, the farmers market and Rialto market, as well as vast array of shops and boutiques are nearby for shoppers and souvenir seekers. Venetian glass is colourful, elaborate, and skillfully made – visit one of the artisans in the Venetian island of Murano for a top quality example. Food lovers must try the bisàto (marinated eel), pan del pescatore (bread of the fisherman) and bussolai (butter biscuits made in specialist shapes).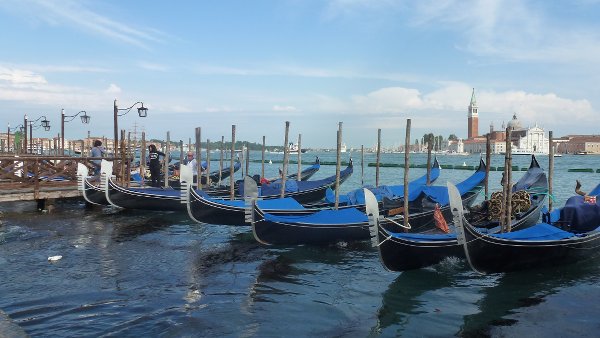 Recommended scenic drives from Venice
As cars are not allowed drive inside Venice, collect your hire car at Venice outskirts or
Marco Polo airport
or
Venice Mestre
and travel a bit further afield to see what this glorious region has to offer. Escape the city bustle by taking a trip to Roman spa town of Abano Terme or the nearby beach trip to
Florence
.
Hotels Near Venice Airport
Place/venice.htm">

The Titian Inn Hotel Venice Airport,
Hotel & Residence - 3 star superior category, is located at just 900 meters from the international Marco Polo Airport in Venice, next to the Cà Noghera Casino, the first American style facility in Italy, and is a mere 12 km from the historical centre of Venice. The Hotel is organized and managed in order to provide a highly-functional base from which it is possible to move around the area; the excellent position of the hotel makes it quick and easy to reach the motorway and the railway station at Mestre. The 23 hotel rooms have been stylishly furnished and are fitted with all the comforts one could require; management works constantly to satisfy the requests of even the most demanding clientele.
Palazzo La Scala
Palazzo La Scala is situated in the heart of Venice, on the first little alley on the left off Calle dei Fabbri coming from Rialto Bridge, named Calle della Scala, and nearby the famous theatre Carlo Goldoni. Palazzo La Scala is the annex of Hotel Bella Venezia just few steps on the same street. Well known Venetian landmarks such as Piazza San Marco, Ponte di Rialto, its fish markets and the Accademia are just minutes away.
Hotel Carlton
Hotel Carlton on the Grand Canal, Venezia this elegant, refined and above all, welcoming hotel on the Grand Canal has been run for 30 years by an experienced and diligent Venetian family. Looking out onto the Grand Canal – a romantic stretch of water lined with magnificent palaces and imposing buildings, you are within a unique setting. Boasting easy access to the famous Rialto Bridge and St. Mark's Square not to mention numerous other tourist attractions and sites of interest. A stunning interior - pastel shades, Venetian stuccoes, glass wall lamps made on Murano, furnishings which, while being functional, recall the glorious Serenissima epoch: these are the elements of the new hall and bar, completely mirrored on marvellous Istria stone.
Hotel Palazzo Vitturi, Campo Santa Maria Formosa , Venezia
Hotel Palazzo Vitturi, Campo Santa Maria Formosa , Venezia this completely refurbished hotel is situated on the noble floor of an ancient 13th century Venetian palace, where guests may admire the Gothic architecture, typical Venetian flooring and evocative and magnificent original frescoes. Located in the heart of Venice, few minutes away from San Marks square, this historic hotel is an extra touch to your stay in town. The friendly and professional staff are on hand to provide all the necessary information. Amongst the facilities count a foyer with a 24-hour reception desk, a safe and a currency exchange desk in addition to a breakfast room