Rome Car Hire
Last Updated: 14th June, 2019
Rome Fiumicino Airport Car Hire named after Leonardo da Vinci is officially called Fiumicino – Aeroporto Internazionale Leonardo da Vinci. The airport was opened in January 1961. It is now the largest airport in Italy and the sixt busiest in Europe with over 38 million passengers per year. Airport Car Hire Network will provide the cheapest car hire in Rome. We shop around for you to get you the best prices for Car hire at Fiumicino Airport from approved rent a car companies Auto Europa, Avis Budget, Europcar, Hertz, Locauto Rent, Maggiore and sixt Noleggio auto
Car Hire desks at Rome Fiumicino Airport are located at Office Tower 2. They are well signposted and are easy to reached from the arrivals hall. We compare car hire prices from the car hire companies in Rome Fiumicino Alamo, Avis, Budget, Dollar, Enterprise Rent-A-Car, Fox Rent A Car, Hertz , National, Payless, Sixt, Thrifty in Rome Fiumicino Airport.
Popular Rental Cars in Rome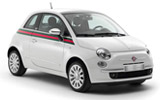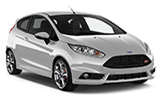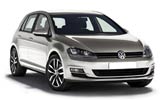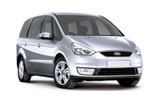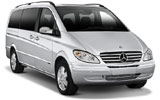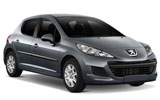 Rome Car Rental Locations
Car Hire Rome Fiumicino Airport
Airport Fiumicino Arrivals, Rome Fuminico Airport Italy Rome FCO
Airport Ciampino Rome Ciampino Airport, Roma Italy Roma CIA
Car Hire Rome City
Airport Ciampino Rome Ciampino Airport, Roma Italy Roma CIA
Cassia Via Cassia,1056 Italy Rome
Collatina Via Codroipo, 7 Italy Rome (roma)
Conca D'oro Via Val D'ala 32 Italy Rome
Downtown Via del Prati Fiscali, 293/295, Rome, 00141, Lazio Italy Rome
Flaminia Via Flaminia Nuova 234 Italy Rome
Formello Via Formellese Sud, Km 3,850 Italy Rome (roma)
Magliana Via Della Magliana 317 Italy Rome
Medaglie d'Oro Via Cesare Pascarella n 43, Rome, 00146 Italy Rome
Montemario Hilton Hotel Italy Rome
Monteverde VIA AOSTA 25, ROME, 00100, Italy Italy ROME
Navigatori Via Tuscolana. 1055, Rome, 00173, Italy Italy Rome
Ostiense Via Pellegrino Matteucci 35 Italy Rome (roma)
Parioli C/o Parking Parioli Italy Rome (roma)
Piazza Francesco Vicona Piazza Francesco Vivona 3, Rome EUR - Piazza Francesco Vicona Italy Rome EUR - Piazza Francesco Vicona
San Lorenzo CIRCONVALLAZIONE GIANICOLENSE 109, ROMA, 00152, Italy Italy ROME
Settebagni (North) Via Salaria 1460, Rome Settebagni (North) Italy Rome Settebagni (North)
Sheraton Hotel Sheraton- Via del Pattinaggio, 100, Roma, 00144, Lazio Italy Roma
Sheraton Via Del Pattinaggio inside Hotel Sheraton, Via Del Pattinaggio 100, Rome Italy Rome
Tintoretto Via Del Tintoretto, 400 Italy Rome (roma)
Train Station Stazione Termini, Roma, Rome Italy Rome
Tuscolana Via Tuscolana 1530/1546 Italy Rome
Vatican State Via Cipro Via Cipro, 83, Roma, 00136, Lazio Italy Roma
Vaticano St Peters (vatican Area) Italy Rome
Via Aosta Via Aosta 25, Roma Italy Roma
Via Appia Via Appia, 666 A/B, Roma, 00173, Lazio Italy Roma
Via Appio Via Appio Claudio, 5, Roma Italy Roma
Via Arturo (Hilton Hotel) Via Arturo Ferrarin N 2 (Presso Hilton Rome Airport), 00050 Italy
Via Aurelia Via Aurelia 456 A/B, Roma, 00165 Italy Roma
Via Casilina Via Casilina N. 769, Roma Italy Roma
Via Cesare Via Cesare Giulio Viola, 48, Roma, 00148, Lazio Italy Roma
Via Cherubin Viale Medaglie D'oro 348 Italy Rome (roma)
Rome - Via Della Scafa Via Della Scafa 310,, Fiumicino, Roma Italy Fiumicino
Via GiolItalyti Via GiolItalyti, N 16, Roma Italy Roma
Via Lombardia VIA DEL GALOPPATOIO 33 24H OPEN, ROME, 00197 Italy ROME
Via Ludovisi Via Ludovisi, 38, Rome, 00187, Lazio Italy Rome
Via Pindaro Via Appia Nuova 1200 Italy Rome (roma)
Via PO VIA PO 8/A, ROME, 00198 Italy ROME
Via Sardegna Via Sardegna, 35 Italy Rome
Via Tiburtina Via Tiburtina, 905, Roma, 00159, Lazio Italy Roma
Via Tirone Via Tirone 11/13 (Angolo Via Blaserna), Rome, 00146 Italy Rome
Via Tirreno North-East Viale Tirreno, 128/A, Roma, 00141 Italy Roma
Viale Marche Via GiolItalyti 34(plat 24) Italy
Villa Borghese Via Ludovisi 38, Rome Villa Borghese Italy Rome Villa Borghese
Rome- Via Delle Medaglie D'Oro VIA DELLE MEDAGLIE D'ORO,348, Rome Italy Rome
Rome-VIA GIOLItalyTI VIA GIOLItalyTI, 16/34, Rome Italy Rome
Rome Airport Information
Airport Name: Rome Fiumicino
Airport Code: FCO
ICAO: LIRF
Address: Via dell' Aeroporto di Fiumicino, 320, 00054 Fiumicino RM,
City: Rome Fiumicino
Country: Italy
Telephone: +39 06 65951
Time Zone: GMT+1
Coordinates: 1°48′01″N 012°14′20″E
Driving Directions to Rome Fiumicino Airport
Car Parking: 2,000 covered and 2,000 unovered car parking spaces are available,
Taxi service: Taxi service available to Rome city centre from all terminals
Train service: The Leonardo Express depats every 30 minites
Bus service: at the terminal exit
Car Hire: Torre Uffici 2 atthe Multilevel-Comfort Parking structure
Information Desk: On hte arrivals floor
Facilities:


TERMINAL 1 - Domestic Flights, Schengen Area and Alitalia Medium-Haul Flights. Domestic and Schengen Area flights operated by KLM, Air France, Aer Lingus, Hop!, Air Europa, Luxair, Air Corsica, Darwin Airline and Air Serbia. TERMINAL 2 - domestic flights, Schengen and non-Schengen by Easyjet, Wizzair, Blue Air, Air Moldova and Meridiana, except for flights to Olbia operating from T3.
TERMINAL 3 - domestic flights, Schengen and Non-Schengen
TERMINAL 5 - direct flights to the United States and Israel operated by American and Israeli airline companies.Temporarily also the following airlines: Air China, Air Canada, Air Transat, China Airlines, China Eastern Airlines, Korean Air and Srilankan Airlines.
There is a free airport shuttle service available year round, running every fifteen minutes (from 1:00am to 5:00 am service is available upon request by using the intercom located at every shuttle stop). It connects the airport, the car parks managed by Aeroporti di Roma and the Cargo City area.
Rome See & Do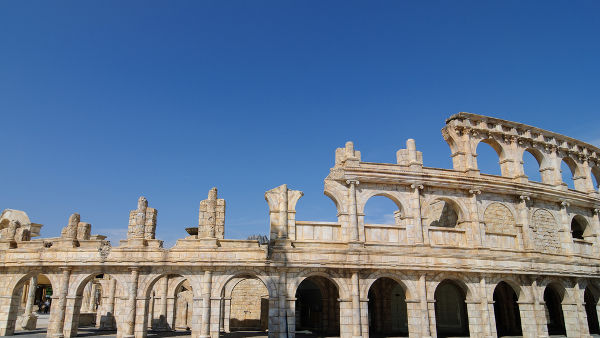 One of the world's most famous cities, Rome (known also as the Eternal City) needs little introduction. An important historical capital, with a history spanning more than 2500 years, Rome is a city of ancient walls and monuments, impressive hills and flowing rivers. The river Aniene flows spectacularly into the Tiber north of the historic centre, imitating the constant ebb and flow within the city itself. Containing no less than 2.70 million residents and a phenomenal number of designated UNESCO heritage sites.

Rome is a thriving metropolis of ancient and modern, tradition and innovation. Described by many as the world's largest open-air museum, the city is blessed with mild, humid winters and warm, dry summers, attracting hoards of visitors year round. The most important gateway for much of the world's understanding of Ancient Roman life, Rome is also a city of invention and reinvention, which strives to create beauty and magic in every corner.
Must see attractions in Rome
Beginning with the ancient monuments, the Roman Forum is an impressive starting point. Next, visit the world of gladiators at the Colosseum, the biggest structure of its type in the ancient world which experts predict took ten years to build – arguably the top tourist attraction in the city. The Pantheon is also an incredible sight; a gorgeous temple dedicated to the pantheon of ancient Gods. It's almost impossible to believe that these buildings are thousands of years old.
The Piazza Venezia
main square is the best place to get a feel of modern Rome – although busy all through the day, the square is at its liveliest at night when people meet to chat, play games and take some exercise. Explore Capitol Hill to see the Piazza del Campidoglio (the Italian Government headquarters) and Piazza Navona with its beautiful Baroque architecture. The famous Spanish Steps of the Piazza di Spagna are a fine example of true architectural genius.
St Peter's Square houses
St Peter's Basilica
- one of 19 basilicas in the city but the most prominent and also the world's largest. The Vatican museums are a good place to learn more about its past and current significance. Make sure you also visit the breathtaking Santa Maria Maggiore, the world's oldest church. And finally, take time to explore the
Sistine Chapel
with its Michael Angelo masterpiece.
Recommended scenic drives near Rome
You can collect your rental car from any of the lcoations listed above and venture out to see more of what this region has to offer. A nice detour just outside of Rome is the west shore of Lago di Bracciano – a gorgeous lakeside setting with a spattering of interestng little towns and villages to explore. Travel a bit further to Montepulciano wine country, to see lush vineyards and chic country houses. For an historic feel, cruise the Via Aurelia – originally 20 miles in length but extended an extra 200 miles around 109B.C. This road leads from Rome, all the way to the sea. Spanning the coastline of the Italian Riviera, this route is the perfect choice for sea views and beach stops. Head also to Loro Ciuffena along the Cassia Vetus, once the main pilgrim route to Rome, to tread in Leonardo da Vinci's footsteps.
Rome is one of those cities that do not even need a presentation. It is not only the capital of Italy, but both a historical and cultural centre. Its history is dated for more than two and a half thousand years by the Roman mythology, but traces show that it has been inhabited even before that time, making it one of the oldest sites in Europe that have been continuously occupied. The city of Rome is also the center of the Italian Renaissance, of the Baroque Style and Neoclassicism. Last, but not least, its historic centre is listed by UNESCO as a World Heritage Site, if you were ever in doubt about this city's importance.
When in Rome, you cannot miss the Coliseum. Being looked at as one of the wonders of the world, this is one of the biggest turistical attractions here. Go ahead, you for sure were tempted to drive your rental car towards it from the moment you got off the plane. The immensity of the place is hard to explain using words only, but the place is so well preserved that you will even have the impression that some gladiator is about to jump in front of you anytime.
Since Rome is the house of Vatican, how about you pay a visit to the Pantheon. Driving over there is relatively easy, and the trip is worth your while. The church is not only an architectural masterpiece, but being inside of a building that has Vatican's guards within might be a life changing experience.
The city of Rome is so big and impressive, that you can never get enough of the grandiose basilicas, palaces, piazzas and public buildings in general. How about you take your rental car and take a personalized tour of the city? You never know what you can find, since this city is a location for not only history and culture, but nightlife and fashion too.
How do you feel about a side trip around Rome? While most of the European capitals are surrounded by a lot of attractions that worth your while, Rome tops them all. If you feel that you did not get your share of history, try driving to dank tombs the Etruscans left as their legacy, that is actually the dawn of the Italian history.
Since you are in Italy, the opportunity of wine tasting cannot be missed. The Alban Hills are only 12 miles away. You will be amazed not only by the savor of the authentic liquor, but by the amazing views around there. Do not forget to bring your camera!
Take your bathing suit with you, you will have the change to work on your tan too. How, you might wonder? The beaches of Ostia di Lido are at a stone's throw away! In mood for some water, but left your bathing suit home? No worries, the ruins of Rome's ancient seaport, Ostia Antica, are in the neighborhood too! This is the city of Rome, the only thing that you need is enough gas to fill your tank!
Hotels Near Rome Airport
Place/Fiumicino.htm">