Turin Car Hire
Last Updated: 22nd April, 2020
Turin Airport is 16km from Turin City Centre and good access roads allows easy access for passengers to and from major towns, the north of Italy, Germany and the south of France. Book online in advance for the best prices. Choose whether you want to pay for fuel in advance, whether to have additional drivers, or if you want to add GPS. With free Cancellations and amendments you have nothing to loose.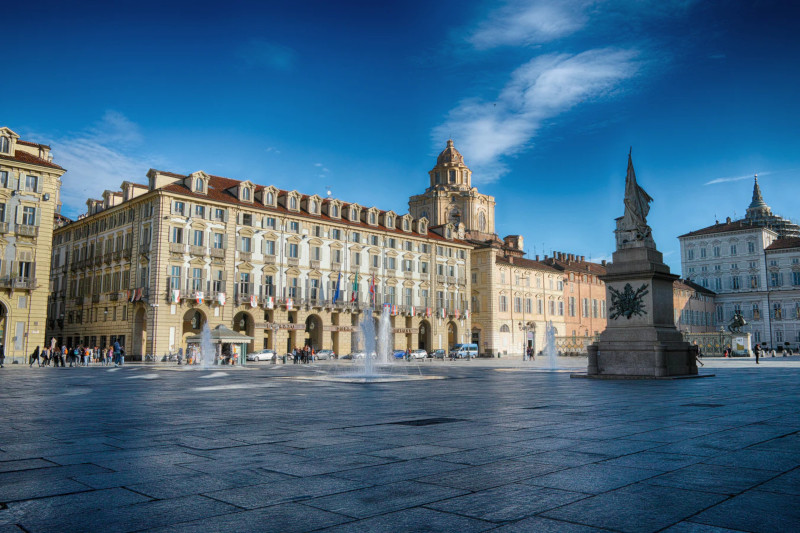 Palazzo della Regione a Torino in Piazza Castello
Turin Airport Car Hire Network provides cheap car rental from the following rent a car companies at Turin airport. Compare car hire in Turin and get a great deal from Avis, Budget, Europcar, Hertz, Sixt, Maggiore. Pick up your car at Turin Airport, Turin Railway station and Turin city centre. One way car rentals from Turin to any location in Italy or Croatia. including Bergamo, Bologna, Pisa. and many more. If you can't find what you are looking for, you can always pop us a message.
Car hire Turin airport winter tyres
Winter tyres give better handling and stopping distances in snow and ice. During the winter months Oct to April winter tyres are compulsory when driving in this region. These can be purchased as an additional extra and will vary in price from supplier to supplier. Some suppliers have them included in the price. Availability of these extras is not always guaranteed and prices are subject to change.
Snow tyre set price per day:
Budget: €17.38, Maximum €217.14
Dollar: €20, Maximum €240.
Thrifty: €24, per day. Maximum €42.7
Optimo Rent: €15 per day.
Eurocar: €12 per day.
Car hire Turin snow chains
Most car suppliers do not charge for snow chains during the months they are required. However some do, so please check the additional extras when you are checking out.
Turin to Cervinia
Turin to Cervinia Valtournenche is very straight forward. It is 117 km and will take 1 hour and 40 minutes. Take the A4 out of Turin where it will join the E25.
Car Rental Turin FAQ
Can I rent a car in Turin if I am over 70?
Yes, you can hire a car in Turin from selected car rental companies up to 99 years of age with no extra charges.
Can I rent a car in Turin if I am under 25?
You can hire a car in Turin at 18 years of age with no extra fess from Autovia. We will explain how to get the best deal for your age group.
Do I need snow tyres in Turin?
Yes you will need snow tyres between October and April.
How long do I need to hold a licence in order to rent a car in Turin?
A full licence held for minimum of 1 years with no major endorsements. UK licence holders need to present the photocard
What is the fuel policy on rental cars in Turin?
The majority of cars have a full to full fuel policy, which means Your vehicle will be supplied with a full tank of fuel. To avoid incurring fuel charges, you will need to return it with the same amount of fuel as it had when you collected it.
Car Hire Companies Ratings Turin Airport
This rating is taken from feedback we received from over 10,000 customers that booked car hire at Turin Airport Italy over the past 12 months.
Turin Car Rental Locations
Car hire Turin Airport
Turin - Corso Regio Parco Desk in arrivals hall, Aeroport Caselle, Torino Italy
Car Hire Turin City Centre
Turin Railway St-No Key Box Aviable, Piazza Nizza 4, Turin
Airport Caselle Airport,, Turin, Turin Italy Turin TRN
C.SO UNIONE SOVIETICA, 141 C.SO UNIONE SOVIETICA, 141,
Madama Cristina VIA MADAMA CRISTINA 72, TURIN, 10126 Italy
Mongrando Via Mongrando N. 48, Torino, 10153 Italy Torino
Orbassano Via Marconi 17 Italy Orbassano (to)
Ovest Via Pietro Cossa, 79 bis / B, Turin, 10146, Piemonte
Parco Ruffini Via Sapri 21a, Torino, 10127 Italy Turin
Reiss Romoli Via Reiss Romoli, 213 Italy Turin
San Maurizio VIA TORINO, 4 ( NORD ), TORINO SAN MAURIZIO,
Via Magellano Via Magellano 12 Italy Turin (torino)
Via Torino VIA CARLO CAPELLI 4, TORINO, 10146, Italy Italy
Turin-C.SO ROSSELLI C.SO ROSSELLI, 179, Turin Italy Turin

Turin Airport Information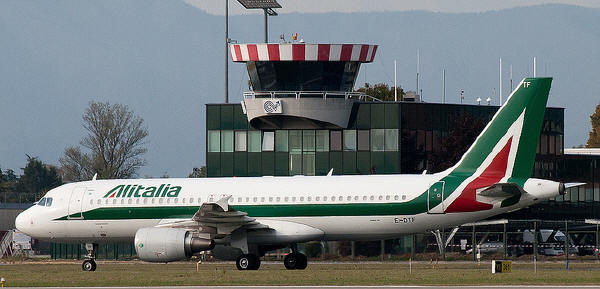 Turin Airport, Italy
Airport Name: Caselle Aeroporto Internazionale di Torino Turin Airport
Airport Code: TRN
ICAO: LIMF
Address: Strada Aeroporto, 12, 10072 Caselle Torinese TO, Italy
City: Turin
Country: Italy
Telephone: +39 0115676378
Time Zone: GMT+1
Coordinates: 45°12′09″N 007°38′58″E
Driving Directions to Turin Airport Turin Airport is 16km from Turin City Centre
Train service: A railway links the airport to Turin "GTT Dora Railway Station" in 19 minutes. The railway station is located few metres away from the air terminal. Train departures are every 30 minutes
Bus service: SADEM bus shuttle goes to Turin city centre, a 40 minute trip, with stops including Porta Nuova railway station, Porta Susa railway station, via Stradella 242/245, Borgaro and Caselle city centre.
Car Hire: The car rental companies' desks are located inside the multistorey car park and in the arrival lounge.
Information Desk: Information Desk is located on the Arrivals floor.
Disabled Facilities: For people with reduced mobility to receive assistance, the passenger must contact the operating airline at least 48 hours before the published departure time of the flight. The carrier must then book the service by contacting the airport management company (SAGAT S.p.A.) at least 36 hours before the departure of the flight. Booking the service is the exclusive responsibility of the airline company.
Facilities:
3 service floors
Large glass viewing area of the runway
14 bars and restaurants available such as Autogrill Spizzico, My Chef "Le Farfalle", Tramezzino ITi, MyChef Wine Bar, MyChef Heineken Pub.
Shops include Conte of Florence, Carpisa, Ingram and Camomilla Italia.
Car rental with driver.
Short and Long Term Parking Facilities
Banks such as Unicredit Bank and Intesa Sanpaolo Bank
Chapel
VIP Lounge WIFI: Wifi is available in all areas of the airport free of charge.


Flight Destinations from Turin Airport
France, Germany, Spain & Canary Islands. Morocco, UK, Ireland, Netherlands, Belgium, Luxembourg, Turkey, Russia, Romania and Albania
Turin See & Do
Turin, or how Italians call it, Torino, is one of the most important cities in northern Italy. As a very well known business and cultural center, the city is located on the left bank of the Po River, in front of Susa Valley and surrounded by the western Alpine Arch. What a view, right? Turin is filled not only by great architecture, mostly consisting in gardens, public squares, castles, and palaces, but with numerous art galleries, opera houses, shops, restaurants and pizzerias. But "The Capital of Alps", like Turin is often referred to, is famous all around the world because it is the home of soccer team Juventus F.C and because of the FIAT factory. Excited, aren't we?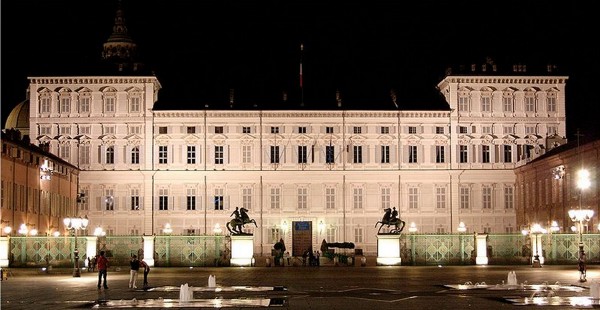 Royal Palace of Turin
Since the city has the benefit of being situated next to the Alps, how about a trip to the hills? Not only that you will get a spectacular view, but you will have the opportunity to admire Turin on its full potential. Take your car and the 20 minutes drive from the city center is guaranteed to worth your while. The best route is starting with Superga church, a building so huge that it can be seen from the city center. Next is Panoramica, a road among the forest that takes you into the picturesque village of Pino. Luckily for you, if you feel the need for a pit stop, you have Torinese there, and you can serve the best coffee and sweets in the world. If going on to Colle Del Maddalena, you will have the chance to admire Superga from the other hill and have another slice of Turin at your feet.
You do not have to be a soccer fan to ever hear about Juventus. The most talented soccer players in the world are playing in this team, and let's not forget that this is the mother team of the legendary Zidane. When in Turin, visiting the Juve stadium is a must, it does not matter if you're a soccer fan or not. The structure of it is simply enormous and breathtaking. The view on the field is perfect from all the seats inside, and the staff is always willing to help. Great thing that they have and amazing parking lot and you can drive there any time!
Feeling adventurous? You can take your car and drive outside the city too. Popular destinations like Milan or Nice are available for only a 2 hours drive, or you can approach undiscovered locations such as Savigliano and Saluzzo, towns that are only approximately 30 miles away. You can either strive for modern and fashionable locations like the first two, or for historical stops like the fine collection of palazzo from Savigliano or 13th-century Chiesa di San Giovanni.
Either way, the only thing standing between you and the opportunity to see all these Italian beauties is a phone call in order to rent a car!

Hotels Near Turin Airport

The Romantic Hotel
The Romantic Hotel FURNO, VIA ROGGERI, 2 , SAN FRANCESCO AL CAMPO (TO), 10070 The Romantic Hotel Furno is located in the proximity of Turin Airport, and is surrounded by a relaxing landscape, where comfort, hospitality and discretion are perfectly combined in a refined atmosphere. The Romantic Hotel Furno has 21 standard rooms, 6 superior rooms with Jacuzzi, and 6 junior suites with Jacuzzi and fireplace, all decorated with taste, each with its own style. They offer all comfort: satellite TV, direct outbound telephone line, Internet link, safe, air conditioning, wardrobe, mini-bar, hairdryer.
Hotel Le Rondini,
Hotel Le Rondini, Via Parrocchia 5/b , San Francesco Al Campo, 10070 "Le Rondini" hotel is located at a range of 5 km (3 miles) from the international airport of Torino-Caselle, of 5 km (3 miles) and of 21 km (14 miles) far from Turin city centre, inside the municipality of "San Francesco al Campo", lies in a relaxing landscape where hospitality and discretion complement perfectly each other in a fancy atmosphere. Le Rondini Hotel thanks to an accurate restoration work, the ancient farmhouse, dating back to the beginning of the nineteenth century, has been made over into an intimate hotel that represents, by virtue of the extraordinary harmony of his rooms, a place of quietness where his guests can relax.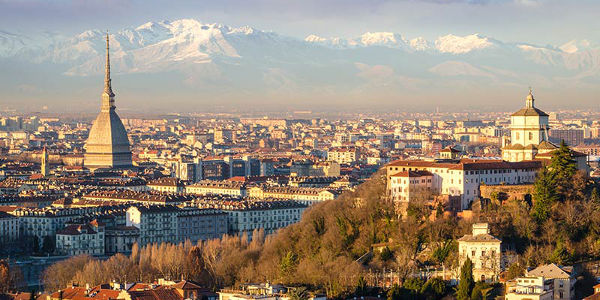 Turin, Italy
Art Hotel Olympic
Art Hotel Olympic, Via Verolengo 19, Torino, 10149 Art Hotel Olympic, originally built as the Media Village during the 2006 Winter Olympics, is just 10 min. away from the historical centre and within easy reach of the main access roads. Its 147 rooms, of modern design, are comfortable and functional. The restaurant serves a rich buffet breakfast, as well as a selected menu of national and regional dishes. Covered garage parking.
Grand Hotel Sitea,
Grand Hotel Sitea, Via Carlo Alberto, 35 , Torino, 10123 The Grand Hotel Sitea, situated in the heart of this noble northern city, behind Piazza San Carlo, is the most refined embodiment of the hospitality of Turin.Next to the Egyptian Museum, nearby to National Movies Museum,100 mt. to the Cathedral where the Holy Shroud copy is hosted all year long, or have shopping along the luxury Via Roma.