Milan Malpensa Car Hire
Last Updated: 14th June, 2019
Rent a Car Milan Airport Italy. Malpensa Airport is one of three airports serving Milan in Italy. The other two are Milan Linate Airport and Orio al Serio Airport in Bergamo. It is located 40 km North West of Milan City and is the largest of the three airports and one of the busiest in Europe handling over 19 million passengers per year. Milan Airport has two terminals Milan Malpensa Airport Terminal 1 is the larger of the airport's two terminals. It handles most domestic and international flights Milan Malpensa Airport Terminal 2 is for charter flights and some international services.
Milana Malpensa Airport car hire provides discount car rental from the following rent a car companies Hertz, Avis, Alamo, Budget Dollar, National Car Rental, Sixt, Thrifty Europcar Great deals available for Car Hire in Milan. Cars with full excess insurance a great prices for noleggio auto milano
Rent a car in Milan Bari Airport and travel to Croatia, Bosnia and Slovenia. One way rentals also available. If you are looking for affordable car hire in Milan please request a quote. Or compare car hire in Milan Malpensa in easy steps by filling in your requirements. All prices are fully inclusive and come with our award wining customer care. We guarantee you the best prices for car rental Milan Malpensa airport
Milan Malpensa Car Rental Locations
Car Hire Milan Malpensa Airport
Car Hire Milan Malpensa Airport Terminal Pick up Address: Milan Malpensa Airport Milan I - 20100... Opening Hours: Mon-Fri: 24Hours Sat: 24Hours Sun: 24Hours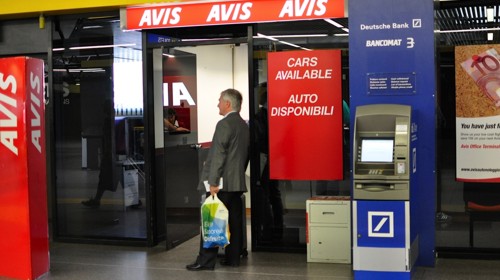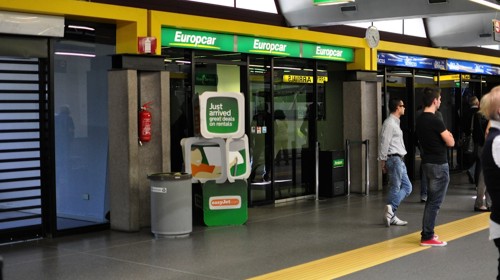 Car Hire Milan City
Via Vittor Pisani, 7 Opening Hours: Mon-Fri: 8.00 - 18.00 Sat: 8.00 - 13.00 Closed for lunch: 13.00 - 15.00
Milan Malpensa Airport Information
Milan Malpensa Airport airport is situated 50 km Northwest of the city of Milan in Italy. It has two terminals and two runways. Terminal 1 is the larger of the airport's two terminals. Terminal 2 is for charter flights and some international services car hire Milan Malpensa terminal 2
Airport Name: Milan Malpensa
Airport Code: MXP
ICAO: LIMC
Address: 21010 Ferno VA, Italy
City: Milan Malpensa
Country: Italy
Telephone: +39 02 232323
Time Zone: GMT+1
Coordinates: 45°37′48″N 008°43′23″E
Driving Directions to Milan Malpensa Airport A8 motorway
Car Parking: Long and Short Term Parking Facilities available
Taxi service: Taxi rank are at the arrivals Exit Gate 6
Train service: Express train from Cadorna, Milano Centrale and Milano Porta Garibaldi stations.
Bus service: to and from Milan city centre
Car Hire: The car rental companies are situated in the arrivals hall.
Information Desk: Information Desk is located on the Arrivals floor.
Facilities: public services: chemist, post office, currency exchange, banks, cash machines, medical and emergency services. You can also find mobile rental facilities, wireless access, business centre and a wardrobe where they take care of your clothes.


Flight Destinations from Milan Malpensa Airport
Aegean Airlines - Athens, Heraklion, Thessaloniki
AirBaltic Riga
Air Berlin Berlin-Tegel, Düsseldorf, Nuremberg
Air Alps Perugia
Air Dolomiti Perugia, Salerno
Air Europa Madrid
Air France Paris-Charles de Gaulle
Airlinair ; Lyon
Air France operated by Régional Lyon, Nantes, Toulouse
Air Italy Copenhagen, Fuerteventura, Heraklion, Ibiza, Jerez de la Frontera, Kos, Lampedusa, Las Palmas de Gran Canaria, Lourdes, Minorca, Olbia, Palma de Mallorca, Rhodes, Skiathos, Tenerife-South
Milan See & Do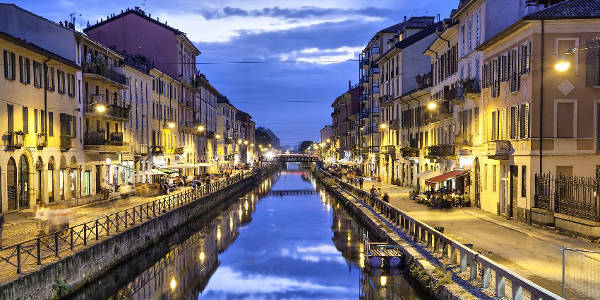 When talking about Milan, we talk business, economy, fashion, soccer, art and wealth, all at the same time. The city of Milan is the main commercial, financial and industrial centre of Italy and it's popular all around the world for many reasons. If you are a fashion lover, you certainly know about the Milan Fashion Week that the city hosts every year. If you are a soccer fan, you must be aware of the fact that Milan is the home of two of the most powerful soccer teams in the world, A.C.
Milan and Inter Milan. This city is definitely on the bucket list of every person that is passionate about art, since the Milan Cathedral, the fifth largest cathedral in the world and Santa Marie delle Grazie decorated with Leonardo da Vinci paintings such as "The Last Supper", a UNESCO World Heritage Site, are available for the public's eye. What reason is there not to visit Milan?
Now that you are more than willing to give Milan a chance, let's talk about what's not to miss here. First of all, you must pay a visit to the Duomo, the symbol of Milan all around the world. Take your rental car and drive there, it is and unique experience. From the parking lot, you have two options: either you visit the interior of the cathedral, or go to the rooftop and admire the city in all its splendour. Our advice? Why not both? You will not regret any second spent there. Someone was saying something about history and art? Of course, since you already visited the Duomo, how about driving to the Santa Marie delle Grazie church? "The Last Supper" is without any doubt a piece of art that deserves to be seen.
After visiting all these important landmarks, doing some shopping from the most famous boutiques and deciding if you're going to have pizza or pasta for dinner, as this is one of the biggest questions when in Italy, how about some road trips alongside Milan? You have the option of heading towards lake Como, one of the biggest attractions in the area. You will be amazed by the beautiful sights, as this lake stretches out through his right and left leg throughout some of the most amazing natural views in Italy. Good thing that you have decided to rent a car when going on this adventure, or else you would have missed a lot of destinations that are easier to get to by driving there.
As difficult as it is to think that you could ever get enough of Milan, you can always decide for a visit onto the famous city of Verona, just by taking a drive on the A4. You can never run off possibilities, all you have to do is have a GPS with you and take your rental car for a spin!
Hotels Near Milan Malpensa Airport
Place/Malpensa.htm">