Palermo Car Hire Sicily
Aeroporto Falcone Borsellino
Last Updated: 7th Jan, 2023
Car hire provides more flexibility in discovering the island of Sicily compared to other modes of transport.
Airport Car Hire will source for you the best prices from car hire companies in Palermo Sicily and get you a cheap fast & simple quote with no excess or hidden fees. Compare car hire in Palermo Sicily in seconds. We will bring you discounts from Hertz, Avis, Budget Sicily Rent A Car, Locauto, Sixt, Thrifty, Dollar Europcar. Guaranteed best prices for car hire in Italy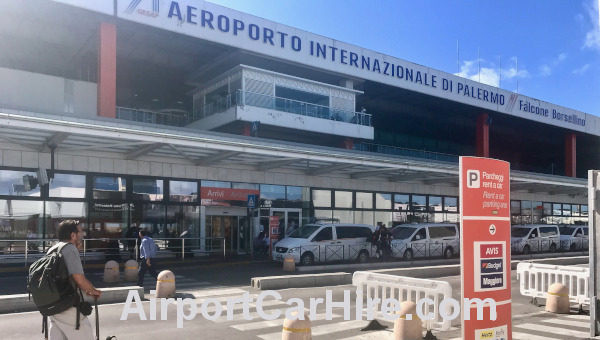 Compare car hire in Palermo Airport or Palermo city centre for you and find best car hire prices in Sicily. Economy Family and luxury top quality cars from Fiat, Ford, Volkswagon Golf, Suzuki Jimny, Renault Megane Convertible BMW and Mercedes are available to rent. All prices are fully inclusive and and with no hidden extras.
With Free Cancellation Free Amendments and No Credit Card Fees you have everything to gain when you book with AirportCarHire.com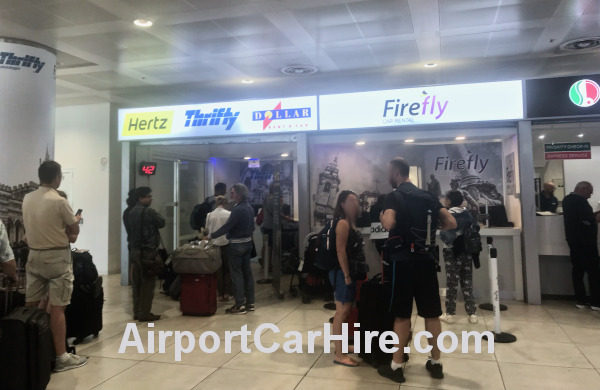 Car Hire Desks at Palermo Airport
Palermo Car Rental FAQ
What is the best car hire company at Palermo Airport in Sicily?
Based on feedback from over 10,000 customers Alamo had the best customer satisfaction rating with a score of 8.1 out of a maximum of 10 points.
Do I need a credit card to rent a car in Palermo Airport Sicily?
No, you do not need a credit card to rent a car in Palermo Airport Sicily. We have an arrangement with leading car rental suppliers at Palermo Airport who will accept a debit card for payment.
Can I rent a car without paying a deposit in Palermo Airport Sicily?
Yes you get rent a car without paying a deposit or by paying a very low deposit. When you book car hire with us you choose how much deposit you wish to pay. You can choose from Zero to €500 or €501 to €1000. First get a quote and on the left hand side of the results page simply select the amount of deposit you wish to pay. We will then send you a quote based on the amount you choose
Can I rent a car at Palermo Airport with a debit card?
Yes you can hire a car at Palermo Airport with a debit card issued by a bank. Conditions of debit card use: card must be in main driver's name. MasterCard or VISA only. Debit cards must be issued by a bank, and numbers must be embossed. Please note, the deposit amount will be charged if using a debit card and associated transactions fees may apply. Maximum rental duration 28 days if using a debit card. Prepaid and electronic cards (Visa Electron) are not accepted. Be sure to check the filter for Both Credit and Debit Cards on the left side under the heading Cards Accepted At Pick-Up. This will display the car hire companies that will accept Debit Cards. Please contact us and we will be glad to explain how rent a car with a debit card
Can I rent a car during the Coronavirus Coronavirus Covid-19 at Palermo Airport?
Yes, car hire is one of the safest methods of transport during Covid-19. Car rental companies are essential service providers and will remain open during the Covid-19. Additional precautions and safety measures are currently in place. All cars are deep cleaned and sanitised along with the rental office in line with WHO guidelines. Alamo, Avis, Budget, Dollar, Enterprise, Hertz, National, Sixt, Thrifty are the car hire companies that sanitise rental cars at Palermo Airport.
Can I rent a car in Palermo Airport Sicily if I am over 70?
Yes, you can hire a car in Palermo from selected car rental companies up to 99 years of age with no extra charges. We will compare the leading car hire companies for you to get you the best deal.
Can I rent a car in Palermo Airport if I am under 25?
You can hire a car at Palermo Airport in Sicily from 18 years of age, with no additional fees. Sixt, Europcar, Ecovia will also rent to young drivers but will charge a supplement from €21 per day. AirportCarHire.com will explain how to get the best deal for your age group.
Age Requirements to Rent a Car in Palermo Italy
The minimum age to rent a car at Palermo Airport is 21 but there will be a supplement. The maximum age is 99. Please confirm the driver's age requirement for the car you choose, as the age requirement may vary according to the size of the car. Please see the ages requirement for each of the car hire companies in Palermo
Can I take a rental car from Sicily to Italy?
Yes most car hire companies will allow you to take a rental car to mainland Italy. We will help you decide which one is best for you.
How long do I need to hold a licence in order to rent a car in Palermo Airport?
A full licence held for minimum of 1 year with no major endorsements. UK licence holders need to present the photo card
Which documents do I need to hire a car at Palermo Airport?
The principle driver will need to have the following documents in his or her name. A full licence, a credit card, the voucher we will send you when you complete your booking, and a passport.
What is the fuel policy for a hire car in Palermo Airport?
The vast majority of cars have a full to full fuel policy, which means Your vehicle will be supplied with a full tank of fuel. To avoid incurring fuel charges, you will need to return it with the same amount of fuel as it had when you collected it.

Which is the best car hire company at Palermo Airport?
This rating is taken from feedback we received from our customers that booked car hire at Palermo Airport in Sicily over. Alamo have the best customer satisfaction rating with a score of 8.1 out of a maximum of 10 points
Palermo Car Hire Locations
Palermo Airport Car Rental Desks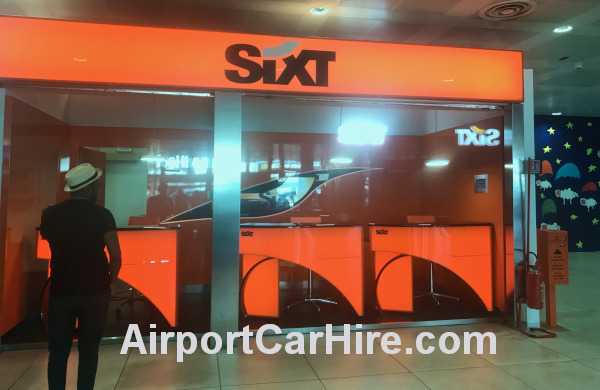 Sixt Car Hire Desk Palermo Airport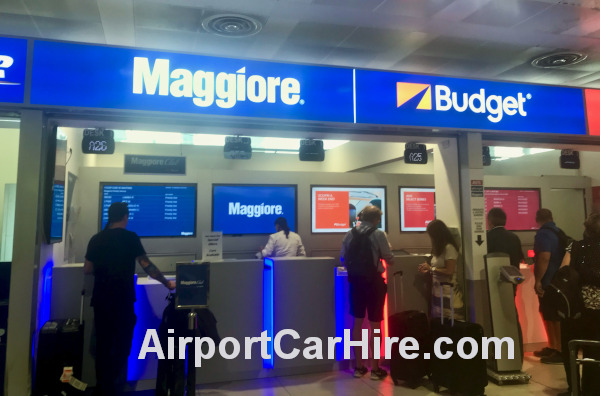 Maggiore Car Hire Desk Palermo Airport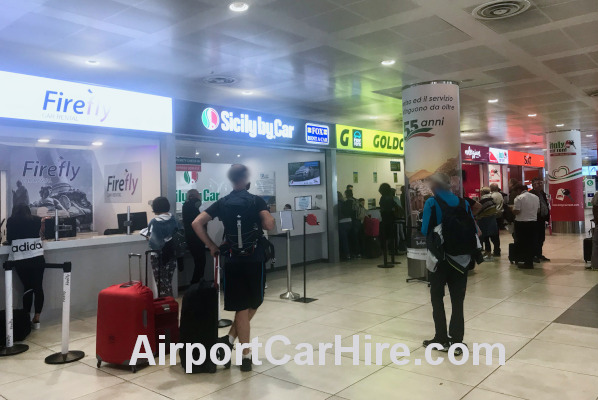 Car Hire Desks at Palermo Airport
Palermo Car Rental Locations
You can rent at Palermo Airport just out side the terminal building or in numberous areas in Palermo city center
Palermo Via Mariano stabile, 6.a, Palermo, Sicily Italy
Palermo Airport Palermo Punta Raisi Airport, Palermo,
Palermo Fiat Center spare Italy Palermo
Palermo Train Station c/o Stazione Ferroviaria Notarbartolo - Piazza Notorbartolo, Palermo, 90100, Sicilia Italy

Popular Car Hire in Sicily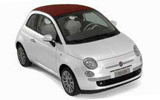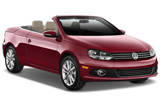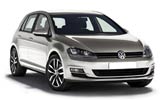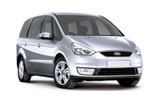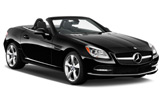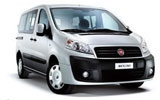 Palermo Airport Information
Airport Name: Palermo Airport
Airport Code: PMO
ICAO: LICJ
Address: Punta Raisi Sicily Italy
City: Palermo
Country: Sicily, Italy
Location: Palermo Airport is located 31KM from Palermo city on the Island of Sicily.
Time Zone: GMT +
Coordinates: 38°10′55″N 013°05′58″E
Driving Directions to Palermo Airport Main access roads for Palermo Airport include the A29 and E90.
Car Parking: Long and Short Term Parking Facilities available
Public Transport:
Taxi service: Are available in front of terminal
Train service: Bus service: Buses are situated to the right as you leave the terminal building
Car Hire: The car rental companies' desks are located to the left of the terminal building as you leave
Information Desk: is located on the 1st floor of the Terminal near Gesap's Ticket office.

Palermo See & Do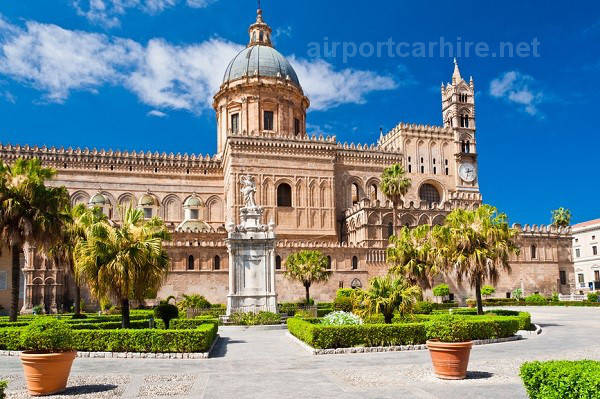 The largest island in Italy, Sicily is renowned for its gorgeous Mediterranean climate, archaeological finds and its rich, unique culture. An important island historically for art, literature, food and architecture, Sicily has moved with modern time but somehow maintained its original charm and elegance. The island boasts the tallest active volcano in Europe, Mount Etna; time your visit right to see the lava glowing at night. If you're here to see some gorgeous historical sites, you won't be disappointed. Make sure you visit the important archaeological sites of Selinunte, Syracuse, the Necropolis of Pantalica and the Valley of the Temples.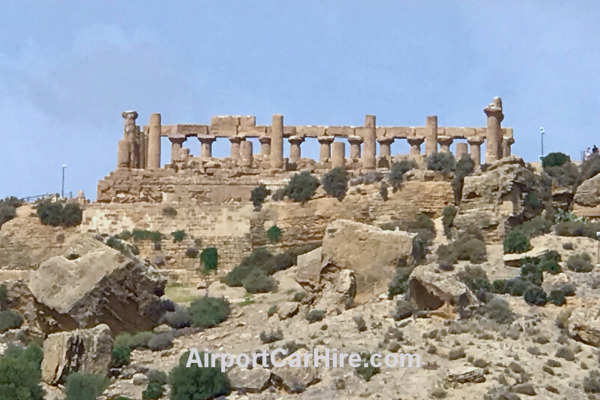 Valley of the Temples Sicily
When talking big, why not bring up Sicily, since is the largest island on the Mediterranean Sea? Along with its surrounding minor islands, Sicily is an autonomous region of Italy, if you did not know that already. What could this mean? Italian charm, but too good to admit the resemblances and focus a little bit too much on the differences? Let's let the politics out of this, this holiday has to be only about fun, checking out the local history and traditions and getting as much as you can out of the Sicilian experience. Rented that car already?
How could someone visit Sicily and miss its most prominent landmark, meaning Mount Etna? You for sure are not part of that category, since that rental car is just waiting for you to take it out on an adventure. Not only that Etna is the tallest active volcano in Europe, but it is one of the most active in the world too. No worries, everything is under control, just go ahead and check those craters, cave, lava flows and everything that comes with the places; you will not regret the experience.
Already charmed by Sicily and its amazing offer when it comes to places that have to be added on your bucket list? Then prepare to be even more amazed, the Valley of the Temples has to be next! Not only that the place has parking lot included, but the variety of Greek temples and how well were they preserved will stun you as much as a walk through that garden will. All you need is time and patience, Sicily can be even more surprising than this!
In the mood for visiting some other landmarks? How about the Greek Doric Temple and the Roman Theatre? Yes, you can discover both of them, even more accessible by car and since they have a free parking lot included, not going would be such a shame. The temple is extremely well preserved, and it is said it represents the most notable one is Sicily.
Take that rental car for a spin to The Stairs of the Turks. As the legend says, those were the stairs that the Turks used to loot the area. Leave your car in that beautiful free parking area and give them a closer look, they definitely worth your while. The sights are breathtaking, of course, those Turks could not have picked a better place to invade the island. The sandy beaches and the restaurants and cafes will for sure make you prolong your pit stop here.
Being on an island, you should reserve at least one day to spend working on your tan or swimming. Thank God and the rental car company, and, of course, Sicily, there are a lot of beaches on which you can relax. Agua Beach is just one of them, the only thing that you should to is fill your tank and eventually prolong your holiday; the island of Sicily is just waiting for you!
Places to visit
Palazzo dei Normanni
Santa Maria di Monreale Cathedral
Catacombe dei Cappuccini
Cattedrale di Palermo
Orto Botanico di Palermo
Basilica of San Francesco d' Assisi
Hotels Near Palermo Airport
Place/Palermo.htm">

Hotel Garibaldi, Via Emerico Amari, 146, 90139 Palermo
Hotel Garibaldi is located just 500 metres from Palermo's vibrant port area, and offers stylish rooms with air conditioning and satellite TV. Free indoor parking is provided. The Garibaldi Hotel is just a few steps from Palermo's famous Politeama Theatre, and 20 minutes' walk from Palermo Cathedral. Staff are available 24 hours a day and a selection of daily newspapers is available.
Hotel Porta Felice, Via Butera, 35/47, 90133 Palermo
Hotel Porta Felice is in central Palermo, near the Botanical Gardens, and the seaside promenade. A rich breakfast is served on the rooftop terrace. Rooms and suites have LCD TV and free internet. Set in a renovated 18th-century palace, Porta Felice Hotel is equipped with a fitness centre and a wellness club, accessible at extra costs. Here you can relax in the sauna, Turkish bath and a small hydromassage pool. You can also enjoy beauty treatments. At the Porta Felice you can rent a laptop, meeting rooms, bicycles and boats, and arrange excursions to the nearby islands.
Mercure Palermo Centro, Via Mariano Stabile 112, 90139 Palermo
The 4-star Mercure Palermo is located right in Palermo's centre, 15 minutes' walk from Palermo Cathedral. It offers modern rooms with design furniture, plus a varied breakfast including homemade cakes. Rooms have a refined atmosphere and mostly come with white, beige and black colour combinations. Each one has air conditioning, cable and satellite TV channels and an elegant bathroom. Guests can relax in the hotel's lobby reading a newspaper or using the free internet point. Mercure Palermo Centro is a 10-minute walk from Palermo Harbour. Palermo Train Station can be reached on foot in around 20 minutes.
Falkensteiner Hotel Palazzo Sitano, Via Vittorio Emanuele 114, 90133 Palermo
Set in the heart of Palermo, 150 metres from Piazza Marina, Falkensteiner Hotel Palazzo Sitano is a 19th-century Baroque style building with modern interiors.All rooms at Palazzo Sitano are air conditioned and feature a plasma-screen TV with satellite channels, as well as a minibar and luxury toiletry set. Buses stop right outside this Falkensteiner Hotel and connect you to Palermo Railway Station. The harbour is a 15-minute walk away. Guests using the hotel's car park have a valet parking service.
Grand Hotel Et Des Palmes, Via Roma 398, 90139 Palermo
Grand Hotel Et Des Palmes is an elegant Art Nouveau building, a 5-minute walk from Palermo's Massimo and Politeama Theatres. It has classically furnished rooms and an extensive Sicilian breakfast. Rooms at Des Palmes are decorated with traditional furniture and fine fabrics. Each has air conditioning, satellite TV and a minibar. Palermo Port, where ferries depart for Cagliari and Naples, is a 10-minute walk away. Palermo Cathedral is 1.6 km from the hotel.