Perugia Airport Car Hire Italy
Umbria International Airport
Last Updated: 14th June, 2019
Perugia Airport offically know as San Franceso d'Assisi Airport and refereed to as Umbria International Airport is an airport in central Italy serving Perugia and the Umbria Region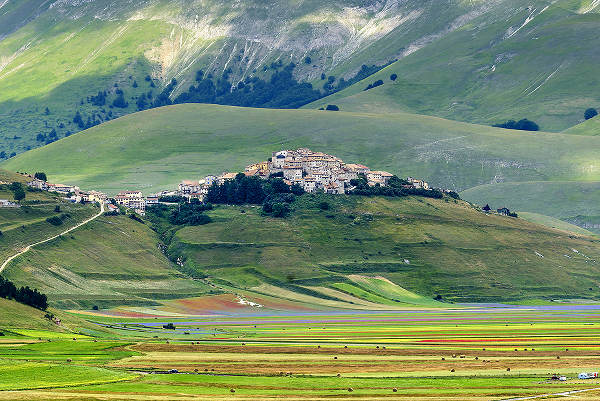 Perugia Airport is situated in the centre of Italy mid way between Florence and Rome. Its official name is Perugia San Francesco d'Assisi – Umbria International Airport as ir serves the Umbria region in Italy. We will compare car rental rates from the following rent a car companies Hertz, Avis, Alamo, Budget Dollar, National Car Rental, Sixt, Thrifty Europcar to get you the best car hire prices in Italy
Perugia Car Rental Locations
Airport Aeroporto S. Egidio, Perugia Italy Perugia PEG
Perugia City Centre Car Hire
Via Ruggero D'Andreotto N.7, Perugia, Umbria Italy Perugia
Spoleto Via Cerquiglia, 29, Spoleto, 06049 Italy Spoleto

Perugia Airport Information
Airport Name: Perugia San Francesco d'Assisi Umbria International Airport
Airport Code: PEG
ICAO: LIRZ
Address: Perugia Italy
City: Perugia
Country: Italy
Telephone: +39 075 592141
Time Zone: GMT + 1
Coordinates: 43°05′45″N 012°30′47″E
Driving Directions to Perugia Airport
Car Parking: Long and Short Term Parking Facilities available
Taxi service: Available in front of terminal at the main exit
Train service:
Bus service: The Bus service opperated by Umbria Mobilità is located in front of the main entrance to the Terminal. Line E007 Perugia » Petrignano » Assisi e viceversa and Line E422 Perugia » S.M. d. Angeli » Foligno e viceversa
Car Hire: The car rental desks are located in front of the airport between the check in area nad the arrivals area.
Information Desk: Located in the arrivals hall
Facilities:

Flight Destinations from Perugia Airport
Air Dolomiti Munich
Ryanair Brindisi London-Stansted Cagliari, Charleroi, Girona, Trapani
Wizz Air Bucharest

Hotels Near Perugia Airport

Hotel Giotto,
Hotel Giotto, Via Fontebella, 41, 06082 Assisi Set in the Medieval quarter of Assisi, Hotel Giotto lies just 200 metres from the Basilica of Saint Francis. It offers an elegant restaurant with wellness centre and panoramic views across to Spoleto and Perugia. Hotel Giotto's air-conditioned rooms come with satellite TV and fully equipped bathroom. Some rooms offer a balcony and views of the valley. A breakfast buffet is served daily in the dining room. The L'Estasi restaurant specialises in Umbrian cuisine and offers an extensive wine list. The hotel offers free parking. It is a 10-minute drive from the SS75 national road. Assisi Train Station is 3 km away.
Hotel Parco Dei Cavalieri,
Hotel Parco Dei Cavalieri, Via Matteotti 47, 06081 Petrignano With a rural setting, 8 km outside of Assisi, Parco Dei Cavalieri is a medieval building with exposed brick, wood-beamed ceilings and a 10,000 m² garden with a swimming pool. Rooms at Hotel Parco Dei Cavalieri are elegantly decorated with wood floors and luxurious bed linens. All air-conditioned, they also come with free Wi-Fi, a minibar and satellite TV. This charming property is full of history, with the oldest part dating back to the 1300s. It offers free parking and is a 30-minute drive from Perugia's historic centre. Perugia Airport is just 4 km away.
Relais & SPA La Corte di Bettona,
Relais & SPA La Corte di Bettona, Via Santa Caterina 2, 06084 Bettona Relais La Corte di Bettona is situated in Bettona's historical centre, village of Etruscan origins and medieval aspect, in a beautiful old building which has been completely yet sensitively restored to blend in with the surrounding architecture. Itineraries, wine tasting, among other is what you will find, so after all this, nothing like enjoying a relaxing happy hour in our piano bar in a cosy atmosphere, before tasting the flavours of Umbrian cuisine in our resturant "Taverna del Giullare".
Valle Di Assisi Hotel & Resort
Valle Di Assisi Hotel & Resort, Via San Bernardino da Siena, 116, 06088 Santa Maria degli Angeli Set at the foot of Mount Subasio, 4 km from Assisi, Valle Di Assisi is surrounded by 60 hectares of unspoilt Umbrian countryside. It features a terrace overlooking Assisi. Your day starts with a buffet breakfast, which includes homemade cakes and a selection of gluten-free food. Recanto restaurant offers a traditional menu of Umbrian dishes. Wine tastings are also available. All air-conditioned rooms feature a flat-screen TV, free Wi-Fi and a private bathroom with hairdryer and toiletries. Sports facilities include a swimming pool, tennis court and bike rental service. Set in Santa Maria degli Angeli, Valle Di Assisi Hotel & Resort is 15 minutes' drive from Assisi. Perugia and Spoleto are around 30 minutes away by car.