Athens Car Hire
Last Updated: 30th June, 2023
Airport Car Hire Network will shop around to provide you with the Best Car Hire Rates in Athens Greece from the leading car rental in Athens Grece. Best car hire rats at Agia Paraskevi Athens Airport Astir Palace Hotel Club Mediterranee Athenia Athens Downtown Glyfada Helmou & Spetson Kifisia Kifissia Kifissia Avenue Kinetta, Peania Peristeri Piraeus Queen Amalias Avenue Sofias Avenue Sygrou Avenue Vassilissas Sofias Best Car hire deals at the cheapest rates for Car Hire in Athens Greece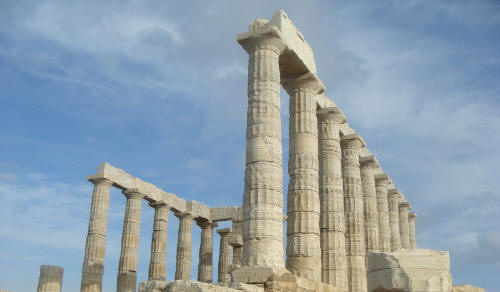 Situated 30 km east of Athens, Athens International Airport is the busiest airport in Greece. Athens International Airport was opened in 2001 has two terminals: the Main Terminal, and the Satellite Terminal accessible by a foot-tunnel from the Main Terminal. The airport is close to the towns of Markopoulo, Koropi, Spata and Loutsa, The airport is named after Elefthérios Venizélos, a former Prime Minister of Greece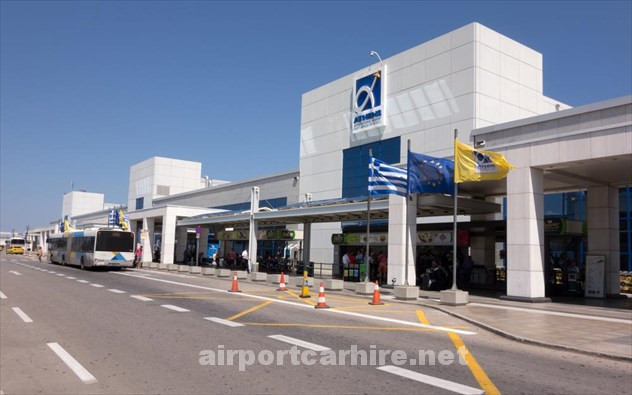 Airport Car Hire Network provides Car Hire from the following rent a car companies. Auto Union Hertz, Avis, Alamo, Budget Dollar, National Sixt, Thrifty Europcar at Athens Airport and other Athens Car Hire Locations. We compare the market for you to provide the best car rental deals from the best car rental companies. One way rental is available from Athens. You can hire a car in Athens and drop it off in a different city. You will need to check the terms and conditions as only some cars supplier allow this. We compare car hire prices from the car hire companies in Athens Alamo, Avis, Budget, Dollar, Enterprise Rent-A-Car, Fox Rent A Car, Hertz , National , Payless , Sixt, Thrifty in Athens Airport.
Athens Car Rental FAQ
What is the best car hire company at Athens Airport?
Based on feedback from over 10,000 customers who hired a car at Athens Airport, Hertz Car Hire had the best customer satisfaction rating with a score of 8.8. We will compare all car hire companies at Athens Airport in order to get you the best deal to suit your requirements.
Can I rent a car at Athens Airport with a debit card?
Yes you can hire a car at Athens Airport with a debit card issued by a bank. Conditions of debit card use: card must be in main driver's name. MasterCard or VISA only. Debit cards must be issued by a bank, and numbers must be embossed. Please note, the deposit amount will be charged if using a debit card and associated transactions fees may apply. Maximum rental duration 28 days if using a debit card. Prepaid and electronic cards (Visa Electron) are not accepted. After the search results appear be sure to check the filter for Both Credit and Debit Cards. This is located on the search results page at the bottom of the left column under the heading Cards Accepted At Pick-Up. This will display the car hire companies that will accept a debit card for car hire at Athens Airport. Please feel free to contact us TEL +353 (0)16852606 and we will glad to assist you.
Can I rent a car at Athens Airport Greece if I am over 70?
Yes, you can hire a car at Athens Airport from selected car rental companies up to 99 years of age. There is no additional fees. Contact us and we will be glad to assist you by comparing the leading car hire companies to get you the best deal.
Can I rent a car at Athens Airport if I am under 25?
You can hire a car at Athens Airport if you are over 21 years of age. Young driver's age: 21 to 24 years. Charge 5 EUR per day. Maximum 70 EUR. Includes 24% tax. Please contact us directly and we will be glad to explain how to get the best deal for your age group.
Can I take a rental car from Greece to another country?
TMost car hire companies in Greece will not permit a hire car to be taken outside of Greece. However we have arrangements with two companies that will allow travel into following European Countries: Andorra, Belgium, Bulgaria, Bosnia, Denmark, Finland, France, Gibraltar, Germany, Great Britain, Ireland, Liechtenstein, Luxembourg, Monaco, Netherlands, Norway, Austria, Portugal, Sweden, Switzerland, Croatia, Italy, the Vatican, San Marino, Poland, Romania, Slovakia, Slovenia, Serbia, Czech Republic, From, Hungary and Spain. Restrictions do apply. Out of country rentals require prior approval and are charged an additional 10 EUR per day with a 90 EUR fee for the green card.
Can I take a rental car on a ferry to a Greek Island?
Yes most companies will allow it, but it is advisable to check in advance as it varies from company to company.
How long do I need to hold a licence in order to rent a car in Athens Airport?
A full licence held for minimum of 1 year with no major endorsements. UK licence holders need to present the photo card
Which documents do I need to hire a car at Athens Airport?
The principle driver will need to have the following documents in his or her name. A full licence, a credit card, the voucher we will send you when you complete your booking, and a passport.
What is the fuel policy for a hire car in Athens Airport?
The vast majority of cars have a full to full fuel policy, which means Your vehicle will be supplied with a full tank of fuel. To avoid incurring fuel charges, you will need to return it with the same amount of fuel as it had when you collected it.
Athens Car Hire Locations
Athens Car Rental Locations
Car hire Athens Airport
Athens International Airport Athens Greece
Athens City Centre Car Hire
Agia Paraskevi 379 Mesogeion Avenue, Agia Paraskevi, Athens
Astir Palace Hotel Astir Palace Hotel, 40 Apollonos St., Vouliagmeni, Athens, 16671/
Club Mediterranee Athenia Club Mediterranee Athenia (N. Makri), Athens
Downtown Hotel Collection / Delivery in Athens
Glyfada 29, Metaxa Str., Athens, Athens/
Helmou Spetson Helmou Spetson Street, Ag. Stefanos - Anoixi, Athens, 145 65/
Kifisia 263 Kifisias Avenue, Athens
Kifissia Kifissia, 286, Kifissias Avenue, Athens Ml,
Kifissia Avenue 94-96 Kifisou Avenue, Ag. I. Rentis, Athens
Kinetta 23 Kaillirois Str., Athens, Athens
Peania Peania, 2nd km, Peanias-Markopaulo, Athens
Peristeri 45-47 BotsariMela, Peristeri, Athens
Piraeus 67 Akti Miaouli Ag. Nikolaou Str., Piraeus, Athens
Queen Amalias Avenue 48, Queen Amalias Avenue, Athens, 4268
Sofias Avenue 71 Vas Sofias Avenue, Athens
Sygrou Avenue 4 Ayngrou Avenue, Sygrou Avenue, Athens
Vassilissas Sofias 71, Vassilissas Sofias Avenue (opp. Hilton Hotel), Athens
Athens Airport Information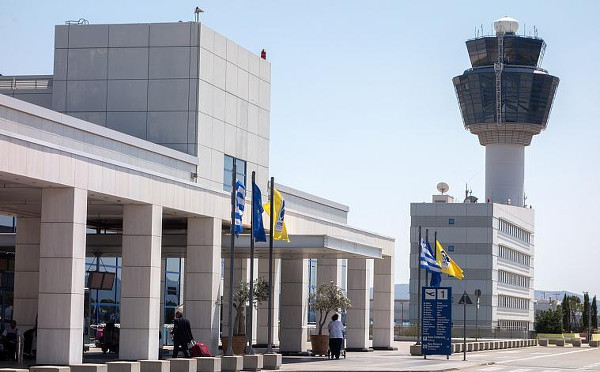 Airport Name: Athens Airport Eleftherios Venizelos
Airport Code: ATH
ICAO: LGAV
Address: Attiki Odos, Spata Artemida 190 04, Greece
City: Athens
Country: Greece
Telephone: +30 21 0353 0000
Time Zone: GMT+2
Coordinates: 37°56′11″N 23°56′50″E
Driving Directions to Athens Airport
Car Parking: Long and Short Term Parking Facilities available
Taxi service: At the Terminal Building
Train service: A rail station is adjacent to the airport terminal. The station is served by the Proastiakos suburban train service and the metro.
Bus service: Bus service Six bus lines (X92, X93, X94, X95, X96, X97) which serve many parts of Athens, such as Piraeus and the terminal bus stations Kiffisos and Liosion are available 24/7 at the lower level of the terminal
Car Hire: The car rental desks are located in the arrivals hall at the main terminal building.
Information Desk: Information Desk is located on the Arrivals floor.
Facilities:

Athens See & Do
Want to wine and dine with and in the homelands of the gods? How about a holiday in the capital of Greece, Athens? Home of the concept of democracy and one of the oldest cities in the world, Athens seems like the perfect place to visit. Not only that you will be able to witness the heritage of the classical era, in terms of ancient monuments and works of art, but amazing landscapes and the opportunity to sunbathe are more than available in the cradle of Western civilization.
While in Athens, you cannot miss the Acropolis, since is listed as an  UNESCO World Heritage Sites. Take that rental car and prepare yourself not only for the lesson of ancient history, but for one of the most breathtaking views you will ever get to see: that of the city of Athens. This architectural miracle is worth your while, and you can opt for visiting the Theatre of Dionysus, the Roman Agora, Archeological Site & Museum of Ancient Agora, Keramikos, and Adrian's Library. Excited already?
Do you know what is the perfect pit stop after the Acropolis? The Temple of the Olympian Zeus, of course. Since you were already there, how could you miss it? Thank God you already have that rental car of yours waiting in the parking lot, because this visit seems to be extending! The size of the temple will amaze you, as will the intricacies of the carvings and the sheer mass of the structures. Hold your breath, amateurs of perfect holiday photo angles! If you manage to catch the right angle, you can have both the Acropolis and the Temple in the background. You are welcomed for the tip!
After checking into all those very important historical landmarks, you for sure will want a day to chill and enjoy the lovely breeze out here. Luckily for you, you have already rented the perfect car and a free parking lot is just waiting for you at the Glyfada Beach. Either relaxing under an umbrella or swimming in the crystal clear water, the place is all you need to recharge your batteries.
Feeling adventurous? After all that nice chilling, who would not? The good thing is that you have already rented a car and you have the possibility to drive anywhere! Since you are in Athens, why don't you pay a visit to the mountain town of Arachova? You will have endless option while being there, since this is not only a very popular  winter sports destination, but it is very close to the magnificent archaeological site of Delphi. Once there, why stop? Athens is great, the mighty Greece is even greater, all you need is a car and fuel in your tank. Oh, you already have those! This just started to sound like one of the most amazing experiences of your life, hasn't it?
Athens Information
The impressive Greek capital boasts amazing mountain, incredible ancient sites and ruins, a wonderful climate and a magical atmosphere. Head straight to the Acropolis, one of the world's most iconic monuments, to get an immediate taste of what the city has to offer. Visit as many of the extensive outdoor monuments as you can; from vast monuments to sacred sculptures, buildings to amphitheatres, you'll be amazed at how much there is to explore. Climb Lycabettus Hill for great panoramic views over the city and Acropolis, or go by funicular and enjoy a stroll back down. To learn more, head to the National Historical Museum, and when the sun goes down, explore the squares and streets in search of "bouzoukia" entertainment.
Recommended scenic drives in Athens
Although the capital has plenty to offer, we recommend that you hire a car (collected from Athens airport) and drive the surrounding countryside to see how spectacular Greece can be. The 70km coastal drive from Athens to Cape Sounion is famous for its sea views and you'll be rewarded with yet more impressive ruins when you arrive at your destination. Along the way, you'll encounter various beaches, including Glyfada, Vouliagmeni and Varkiza – take the time to have a break and soak up some sun or take a dip in the cooling waters. Another great choice is Delphi, where you can visit the Temple of Apollo, the Delphi theatre and other countless ruins.
Hotels Near Athens Airport

Hilton Athens
Hilton Athens 5, 46 Vassilissis Sofias Avenue, Athens, 11528 Take in Acropolis views from the Hilton Athens hotel in the heart of the city. Work out at the Hiltonia Spa, featuring a large indoor pool or be pampered at the Beauty Center. Try gourmet Greek cuisine at the famous Milos Restaurant from Montreal and New York. Visit the open-air Galaxy Restaurant or sip your favourite cocktail at the rooftop Galaxy Bar, both featuring the best view of Athens and the Acropolis. Sample light snacks and Japanese delicacies at the Aethrion Lounge and enjoy Mediterranean flavours at the Byzantine restaurant. During summertime, enjoy a relaxing day by the largest hotel swimming pool in the city or have an outdoor lunch at the Oasis Bar & Grill. Athens attractions near the hotel include the Acropolis and the Ancient Agora as well as the shopping district of Kolonaki. The hotel is just 25 minutes away from the airport by direct subway. It features 22 meeting rooms for 2 to 1300 people, a 24-hour Business Centre and an Executive Lounge with Acropolis view, offering coffee, drinks and light snacks. All rooms have balconies.
Hotel Rio Athens
Hotel Rio Athens 13 Odysseosstr.,Karaiskaki sq , Athens, 10436 Hotel Rio is located in the centre of Athens, on the quiet pedestrian street of the Karaiskaki sq. It's a beautiful neoclassical building entirely restored, blending every modern convenience with the classical aesthetic. During all the year, everything is at your disposal, for a reasonable price, with a quality of service in a friendly environment. Hotel Rio is recommended in many international tourist guide books around the world not only for holidays stays, but also for business trips.
Nicola Hotel 4
Nicola Hotel 4 Olenou Str. 14 , Athens, 113 62 A quiet and friendly hotel, open since 1980 near the centre area of Athens (located beside the park Pedion Areos across the Courthouse of Evelpidon St.) inside a quiet neighbourhood of Kipseli. The hotel was completely renovated for the 2004 Athens Olympics. All of our rooms combine the principles of comfort and good taste. They have been decorated with careful aesthetic and provide all modern amenities. All rooms offer cable TV, safe box, air-condition, direct telephone line, private wc/shower, even hair drier to make your stay here as comfortable as your own home. Our lounge room is unique. Start your day with buffet breakfast at the breakfast room. In your free time you can relax with a cup of coffee or a drink at our bar.
Hotel Plaka
has a prestigious location in Athens? historic centre. It is just 5 minutes walk from Syntagma Square and 2 blocks from Monastiraki Metro Station. The central hotel offers a rooftop bar with breathtaking views of the Acropolis and across Athens. The 24-hour reception can help you with travel services in Greece and organize day trips around Athens. Most rooms have balcony with views to the Acropolis, Plaka or Lycabetus Hill. Plaka Hotel is strategically located for visiting the Acropolis Museum, the Archaeological Museum, the Monastiraki flea market and Ermou shopping district.
Amalia Hotel
centrally located in Athens offers spacious and comfortable rooms with free internet access and triple glazed windows. The modern rooms at Amalia Hotel are spacious. Deluxe rooms have balcony with views of the National Gardens, the Lycabettus Hill and the Parliament. Amalia Hotel is just a 10-minute walk from the Acropolis and Plaka, next to the commercial district of Ermou and Syntagma Square. It provides easy access to the main metro and tram terminals, whilst the airport express bus is just 50 metres from the hotel. Awarded with the Green Key eco-label, Amalia Hotel uses environmentally friendly toiletries and cleaning products, as well as quality organic foods and drinks.
The Athens Gate Hotel
has a prestigious location in the historic heart of Athens. It offers 4-star facilities, excellent views of the Acropolis and Temple of Olympian Zeus, and fine cuisine. The Athens Gate Hotel is situated just 100 metres from the new Acropolis museum. It is opposite the Temple of Olympian Zeus and on the doorstep of the historical Plaka area. All the front rooms have a view of the Temple of Olympian Zeus, and 6th and 7th floor rear rooms offer stunning views of the Acropolis. Rooms with Acropolis view are offered on request basis and upon availability.