Crete Heraklion Airport Car Hire
Nikos Kazantzakis Airport HER
Last Updated: 30th June, 2023
Crete Heraklion Airport is named after the Greek writer and philosopher Nikos Kazantzakis. It is the busiest of two airports on the Island of Crete, the other is Chania airport which is 185 km further west. With over 5 million visitors a year it is the second busiest airport in Greece after Athens.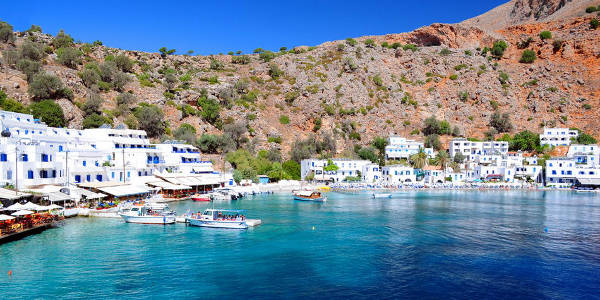 Airport Car Hire Network will compare he car hire companies in Crete to get you the best possible care rental prices. We will get you savings on the leading brand name rent a car companies Hertz, Avis, Alamo, Budget Dollar, National Sixt, Thrifty Europcar Up to 40% cheaper then booking direct with them
Crete Heraklion Car Rental FAQ
What is the best car hire company at Crete Heraklion Airport?
Based on feedback from over 10,000 customers who hired a car at Crete Heraklion Airport, Enterprise Car Hire had the best customer satisfaction rating with a score of 9.1. We will compare all car hire companies at Crete Heraklion Airport in order to get you the best deal to suit your requirements.
Can I rent a car at Heraklion Airport with a debit card?
Yes you can hire a car at Heraklion Airport with a debit card issued by a bank. Conditions of debit card use: card must be in main driver's name. MasterCard or VISA only. Debit cards must be issued by a bank, and numbers must be embossed. Please note, the deposit amount will be charged if using a debit card and associated transactions fees may apply. Maximum rental duration 28 days if using a debit card. Prepaid and electronic cards (Visa Electron) are not accepted. After the search results appear be sure to check the filter for Both Credit and Debit Cards. This is located on the search results page at the bottom of the left column under the heading Cards Accepted At Pick-Up. This will display the car hire companies that will accept a debit card for car hire at Heraklion Airport. Please feel free to contact us TEL +353 (0)16852606 and we will be glad to assist you.
Can I rent a car at Crete Heraklion Airport Greece if I am over 70?
Yes, you can hire a car at Crete Heraklion Airport from selected car rental companies up to 99 years of age. There is no additional fees. Contact us and we will be glad to assist you by comparing the leading car hire companies to get you the best deal.
Can I rent a car at Crete Heraklion Airport if I am under 25?
You can hire a car at Crete Heraklion Airport if you are over 21 years of age. Young driver's age: 21 to 24 years. Charge 5 EUR per day. Maximum 70 EUR. Includes 24% tax. Please contact us directly and we will be glad to explain how to get the best deal for your age group.
Can I take a rental car from Greece to another country?
TMost car hire companies in Greece will not permit a hire car to be taken outside of Greece. However we have arrangements with two companies that will allow travel into following European Countries: Andorra, Belgium, Bulgaria, Bosnia, Denmark, Finland, France, Gibraltar, Germany, Great Britain, Ireland, Liechtenstein, Luxembourg, Monaco, Netherlands, Norway, Austria, Portugal, Sweden, Switzerland, Croatia, Italy, the Vatican, San Marino, Poland, Romania, Slovakia, Slovenia, Serbia, Czech Republic, From, Hungary and Spain. Restrictions do apply. Out of country rentals require prior approval and are charged an additional 10 EUR per day with a 90 EUR fee for the green card.
Can I take a rental car on a ferry to a Greek Island?
Yes most companies will allow it, but it is advisable to check in advance as it varies from company to company.
How long do I need to hold a licence in order to rent a car in Crete Heraklion Airport?
A full licence held for minimum of 1 year with no major endorsements. UK licence holders need to present the photo card
Which documents do I need to hire a car at Crete Heraklion Airport?
The principle driver will need to have the following documents in his or her name. A full licence, a credit card, the voucher we will send you when you complete your booking, and a passport.
What is the fuel policy for a hire car in Crete Heraklion Airport?
The vast majority of cars have a full to full fuel policy, which means Your vehicle will be supplied with a full tank of fuel. To avoid incurring fuel charges, you will need to return it with the same amount of fuel as it had when you collected it.
Heraklion Airport Crete Car Hire Locations
Crete Car Rental Locations
You can rent a car in the following locations
Ag. Nikolaos-Elounda Resort Aqua Sol Resort, Agios Nikolaos,
Agia Pelagia Hotel Scala, Crete Agia Pelagia
Agios Nikolaos 30 Akti Koundourou Street, Agios Nikolaos, Crete
Agios Nikolaos Hotel Meet & Great Service
Airport Chania Chania Airport, Chania, Crete Island
Airport Heraklion Heraklion Airport, Heraklion, Crete Island
Chania Anapafseos St 2 Anapafaseos Street, Chania, Crete Island
Chania Downtown 12 El. Venizelou Str., Chania, Crete Island
Chania Kato Stalos Chania Hotel, Chania, Crete
Chania marna Agia Marina, Chania, Crete Island
Chania Nea Kydonia Shopping Center of Agia Marina,Crete
Chania Platanias Chania -, Crete Island, Platanias
Chania Port Meet & Great Service, Chania
Chania-Louis Princess Hotel Louis Creta Princess Hotel, Chania,
Chersonissos 8 El. Venizelou Str., Chersonisos, Crete Island
Chersonissos Belvedere El. Venizelou str 19-21, Limenas,
Chersonissos Lyttos P.O. Box 295, Limenas, 70014
Chersonissos Annabel Vil Annabel Village, Limenas Chersonisou,
Chersonissos Cactus Beach Cactus Beach, Stalis, 70007
Chersonissos Grand Hotel Holiday Resort, Limenas.
Chersonissos Hotel Meet & Great Service, Chersonissos
Heraklion Ikarou Ave, Heraclion, Crete Island,
Heraklion Hotel Meet & Great Service, Heraklion
Heraklion Port Heraklion Port, Heraklion, 71110, Crete Island
Hersonissos 197, EL. VENIZELOU STREET,
Ierapetra Koutsounari, Crete Ierapetra, Crete Island
Imperial Belvedere Hotel Imperial Belvedere Hotel, Limenas, Crete,
Plakias Hapimag Hotel, Dannoni, Plakias, Crete Island
Rethymno (Rethimnon) 2 Ari Velouhioti Street, Rethymno
St. Nikolaus 12, Akti Koundourou Str., Crete - St. Nicolas.
Crete Airport Information
Airport Name:
Nikos Kazantzakis Airport, Heraklion International Airport
Airport Code:
HER
ICAO:
LGIR
Address:
71601 Heraklion
City:
Heraklion
Country:
Greece
Telephone:
302810397800
Fax:
302810221700
Location:
Heraklion Nikos Kazantzakis Airport is located only 5km from Heraklion centre on the Greek Island of Crete.
Time Zone:
GMT +
Coordinates:
35°20′23″N 25°10′49″E
Driving Directions to Crete Heraklion Airport
Car Parking:
Long and Short Term Parking Facilities available
Public Transport:
Taxi service:
available in front of terminal
Train service:
Bus service:
From Heraklion Airport to the centre, Eleftherias square takes 20 minutes.
Car Hire:
The car rental companies desks are located in the arrivals hall
Information Desk:
in the arrivals hall
Flight Destinations from Crete Airport
Crete See & Do
Sandy beaches, crystal clear water, blue sky, how does this sound? Guess what? You can have this and a lot more just by visiting the lovely island of Crete. Crete is not only the fifth largest island in the Mediterranean Sea, but it has a lot of the Greek charm and cultural heritage. Of course, the Cretans have their local cultural traits, such as music or poetry, very well preserved, so you will not have to worry about the fact that you will not find that sense of authenticity on the island. But be honest, how much will you think about that while driving towards the beach in your rental car?
Since a lot of this island's surroundings are influenced by the Greek mythology, this holiday destination is perfect for those who are up to a dive into the ancient history of one of the oldest and most interesting civilizations in the world. For example, how would you feel about a drive to the Cave of Zeus? Not only the views are spectacular on the way up there, but the cave itself will take your breath away. By the way, there is a great parking lot over there which is just waiting for you to arrive with your rental car!
Since you are already stunned by everything around you, you will for sure want to see the Ancient City of Phaistos, right? The good news is that you already rented a car and that is the easiest way to get there. Be prepared for all the history that comes along with the impressive views across the valleys surrounding it!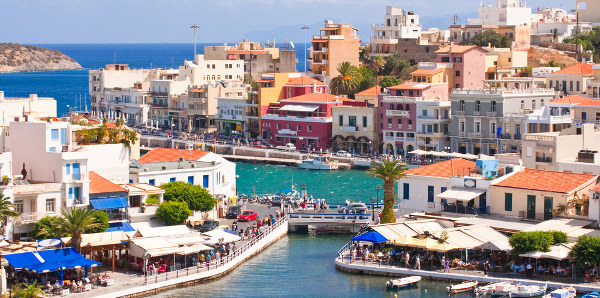 Of course that you could not have come to Crete without wishing to see the lands where the Minoans lived! No worries, you can drive over there and get the full picture of what life those days meant. Make sure that the battery of your camera is fully charged and that you have enough memory, because you are about to see one of the most amazing sights on Earth! The hills, the sky, the landscape, and of course, the museum, they all worth your while.
Didn't all this talk about history got you in the mood for going to the beach? It is impossible to visit the island of Crete and not be seduced by its beaches. One of the best is the Elafonissi beach. Have you payed attention to the shoreline? Yes, that is pink sand! You for sure will want to get as more as you can from these natural beauties and the best thing is that since you rented a car, you can stay as long as you want here.
If you are feeling more adventurous than usual, then you should try visiting Seitan Limania Beach. You will not only be able to see the most amazing views while driving through the mountains towards it, but once arrived in the parking lot, the promising view to the bay will seduce you. What are you waiting for?
Hotels Near Crete Airport

ATRION Hotel Along with free internet access and a tasteful and modern décor, Atrion Hotel offers a central location in Heraklion, just a short walk from the promenade and Venetian port. The Atrion hotel welcomes you to a quiet corner in the heart of Heraklion, just 10 minutes' walk from the bars and restaurants of Heraklion's promenade. From comfortable standard rooms to spacious suites, Atrion Hotel's accommodation is thoughtfully appointed. Each room is fully air-conditioned and features a laptop safe and voice mail. Enjoy traditional Cretan delicacies and international cuisine at Atrion Hotel's restaurant. Relax and watch a film in Atrion's cosy TV room or enjoy a drink on the wooden-decked terrace. Heraklion's archaeological museum and historical museum are less than 400 metres from the hotel, making Atrion a very convenient base for sightseeing and business.
The Galaxy Hotel, Heraklion's premier hotel for business and leisure. Completely renovated in 2008 it offers an unsurpassed combination of world-class luxury facilities, warm and professional service, convenient location, and glorious food & beverage. Since its original opening in 1978, Galaxy has accommodated not only the most discerning business and leisure travellers but also numerous celebrities, heads of state and other influential personalities.
KORIFI SUITES On the hillside of the traditional village of Piskopiano overlooking Hersonissos Bay, this Four Diamond "Little Finer" world chain Hotel, offering gem features and historic charm. Next to the museum of country life and picturesque Church of the village, the complex is offering Aromatherapy and Reflexology experience, away from the gathering crowd, and yet two miles from the Golf Course. Hotel amenities include a timeless setting for relaxation, special events, and a warm reception with welcome drinks upon arrival. Renovated in 2003 under a new managing director KORIFI Suites & Apts is especially made for people who value their independence and the finer things of life.
Hotel LEONIDAS is situated just 50 m. from the main beach, at a central point of the town of Rethymno. It was radically rebuild and renovated in 2007, following modern aesthetic principles which give the building its own secure and individual identity. It is a block of 26 studios and apartments with furniture and an equipped kitchen. Each room or apartment has its own bath, A/C, satellite TV and balcony. The Hotel is open throughout the year.