Kalamata Airport Car Hire Greece
Last Updated: 30th June, 2023
Airport Car Hire shop around to provide you with the Best Car Hire Rates in Greece for approved car rental in Kalamata Rent A Car Hertz, Avis, Sixt, and Europcar. Kalamata - Airport Kalamata - Athinon Avenue, Kalamata - Downtown, Kefalonia, Kefalonia Airport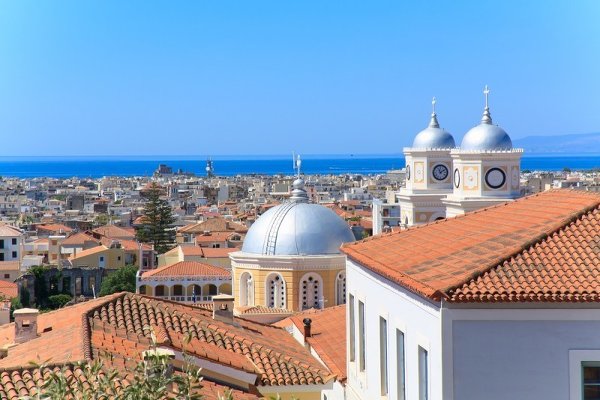 Kalamata Airport Car Hire at the best prices from the following rent a car companies. Hertz, Avis, Europcar and Sixt. Kalamata Airport is situated in the South of Greece. If Kalamata aiport looks familar to you perhaps it is because you saw it in the 2013 movie Bedore Midnight Directed by Richard Linklater and starring Ethan Hawke and Julie Delpy.
Kalamata Car Rental FAQ
What is the best car hire company at Kalamata Airport?
Based on feedback from over 10,000 customers who hired a car at Kalamata Airport, Enterprise Car Hire had the best customer satisfaction rating with a score of 9.1. We will compare all car hire companies at Kalamata Airport in order to get you the best deal to suit your requirements.
Can I rent a car at Kalamata Airport with a debit card?
Yes you can hire a car at Kalamata Airport with a debit card issued by a bank. Conditions of debit card use: card must be in main driver's name. MasterCard or VISA only. Debit cards must be issued by a bank, and numbers must be embossed. Please note, the deposit amount will be charged if using a debit card and associated transactions fees may apply. Maximum rental duration 28 days if using a debit card. Prepaid and electronic cards (Visa Electron) are not accepted. After the search results appear be sure to check the filter for Both Credit and Debit Cards. This is located on the search results page at the bottom of the left column under the heading Cards Accepted At Pick-Up. This will display the car hire companies that will accept a debit card for car hire at Kalamata Airport. Please feel free to contact us TEL +353 (0)16852606 and we will be glad to assist you.
Can I rent a car at Kalamata Airport Greece if I am over 70?
Yes, you can hire a car at Kalamata Airport from selected car rental companies up to 99 years of age. There is no additional fees. Contact us and we will be glad to assist you by comparing the leading car hire companies to get you the best deal.
Can I rent a car at Kalamata Airport if I am under 25?
You can hire a car at Kalamata Airport if you are over 21 years of age. Young driver's age: 21 to 24 years. Charge 5 EUR per day. Maximum 70 EUR. Includes 24% tax. Please contact us directly and we will be glad to explain how to get the best deal for your age group.
Can I take a rental car from Greece to another country?
TMost car hire companies in Greece will not permit a hire car to be taken outside of Greece. However we have arrangements with two companies that will allow travel into following European Countries: Andorra, Belgium, Bulgaria, Bosnia, Denmark, Finland, France, Gibraltar, Germany, Great Britain, Ireland, Liechtenstein, Luxembourg, Monaco, Netherlands, Norway, Austria, Portugal, Sweden, Switzerland, Croatia, Italy, the Vatican, San Marino, Poland, Romania, Slovakia, Slovenia, Serbia, Czech Republic, From, Hungary and Spain. Restrictions do apply. Out of country rentals require prior approval and are charged an additional 10 EUR per day with a 90 EUR fee for the green card.
Can I take a rental car on a ferry to a Greek Island?
Yes most companies will allow it, but it is advisable to check in advance as it varies from company to company.
How long do I need to hold a licence in order to rent a car in Kalamata Airport?
A full licence held for minimum of 1 year with no major endorsements. UK licence holders need to present the photo card
Which documents do I need to hire a car at Kalamata Airport?
The principle driver will need to have the following documents in his or her name. A full licence, a credit card, the voucher we will send you when you complete your booking, and a passport.
What is the fuel policy for a hire car in Kalamata Airport?
The vast majority of cars have a full to full fuel policy, which means Your vehicle will be supplied with a full tank of fuel. To avoid incurring fuel charges, you will need to return it with the same amount of fuel as it had when you collected it.
Kalamata Car Rental Locations
Car hire Kalamata Airport
Airport Kalamata Airport, Kalamata KLX
Car hire Kalamata city centre
Kalamata - Athinon Avenue Athinon Avenue, Kalamata
Kalamata - Downtown 235 Faron Str., - Down Town, Kalamata, Kalamata
Kalamata Airport Information
Airport Name:
Kalamata Airport
Airport Code:
KLX
ICAO:
LGKL
Address:
Kalamata Greece
City:
Kalamata
Country:
Greece
Telephone:
+30 2721 063805
Time Zone:
GMT + 2
Coordinates:
37.040618 22.013229
Driving Directions to Kalamata Airport
Car Parking:
Long and Short Term Parking Facilities available
Taxi service:
Available in front of terminal
Train service:
Bus service:
Car Hire:
The car rental desks are located in the arrivals hall
Information Desk:
Located in the arrivals hall
Facilities:
Hotels Near Kalamata Airport

Pharae Palace Hotel
Pharae Palace Hotel located on the famous Kalamata beachfront, the Pharae Palace is minutes away from fine restaurants, trendy open air cafés, both modern and traditional shopping districts and the Port of Kalamata. The Pharae Palace offers to its quests excellent facilities, together with a high standard of service. Our friendly, efficient and well-trained staff ensures that your stay will be a memorable experience.
Lakonia Hotel
Lakonia Hotel with forty years of experience and recently renovated the Hotel Lakonia can offer you all the pleasures of hospitality. Located in the heart of the famous Sparta near the city centre and just a few meters away from the archaeological museum you can find plenty of things to do or just relax. With luxury in mind, all of our 32 rooms have view of the historic palm trees and are fully accessorized so they can satisfy all your needs for rest, comfort and business activity. The friendly and discreet services of the hotel promise an unforgettable stay
ELEKTRA HOTEL & SPA
ELEKTRA HOTEL & SPA, invites you to the most beautiful land acres of Greece. Nestled at the foot of mount Taygetos, just walking distance from city centre. The mild climate and the beautifully appointed private balconies of the guest rooms, allow you to indulge in hospitality at any time of the year, either for business or vacation. Our fully equipped hotel is truly combining the spirit of Greek hospitality spirit and the warmth of family atmosphere. The hotel features 33 beautifully appointed rooms, each designed with comfort & satisfaction of our guests in mind. All guestrooms have been well appointed with all the modern amenities, elegant furnishings and exquisite designer fabrics and sound proofing. They provide a private balcony and an enchanting view of Messinian Gulf.
Panorama
Panorama self catering in Argostoli offers beautiful views of the sea and the bay of Argostoli, Panorama provides self-catering accommodation at Fanari, 500 metres from the island?s capital, Argostoli. All apartments feature a fully equipped kitchen with fridge and kitchen table. Each has its own bathroom and balcony with views of the bay of Argostoli. The complex features a swimming pool, a garden and a private parking area. The cosmopolitan beaches of Platis Yialos and Makris Yialos can be found within 1.5 kilometres from the hotel
Mirabel Hote
l is located on the central square of Argostoli, the capital of Kefalonia. It is open all year round and offers beautiful views from its top-floor terrace. Accommodation at Mirabel Hotel is simple and comfortable. All the rooms come with balcony, air conditioning and satellite TV. Breakfast is served at the lobby mezzanine and at the bar you will find drinks and snacks throughout the day. All the attractions in Kefalonia, shopping and entertainment in Argostoli, as well as the port, are within easy walking distance..
Pharae PalaceKalamata
Pharae Palace is located on the famous Kalamata beachfront and just few minutes away from the shopping districts and the port of Kalamata. Pharae's spaciously designed and tastefully decorated public areas create a unique atmosphere, where guest can go unwind and enjoy every moment of their stay. All rooms offer sea and mountain views, furnished balconies and room service. Guest can start their day with a delicious breakfast from the Pharae Palace's rich buffet, while admiring the stunning backdrop .