Car Hire Zakynthos Airport
Zakynthos Dionysios Solomos Airport
Last Updated: 1st May, 2021
Zakynthos Dionysios Solomos Airport is situated 6 km from the Zante the capital of Zakynthos . It is an International airport and receives domestic flights from Athens Greece and mainly charter flights from Europe. Zakynthos Dionysios Solomos Airport is named after the poet Dionysios Solomos who wrote part of the Greek national anthem and who spent his childhood years on the Island of Zakynthos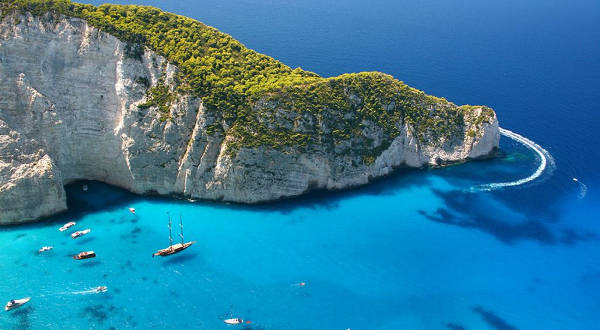 Car Hire available at Zakynthos Airport Downtown Lomvardou Zakynthos Louis Imperial Zante Louis Palazzo Zante Louis Plagos Hotel Louis Royal Palace Louis Zante Beach
Zakynthos Car Rental FAQ
What is the best car hire company at Zakynthos Airport?
Based on feedback from over 10,000 customers who hired a car at Zakynthos Airport, Enterprise Car Hire had the best customer satisfaction rating with a score of 9.1. We will compare all car hire companies at Zakynthos Airport in order to get you the best deal to suit your requirements.
Can I rent a car at Zakynthos Airport Greece if I am over 70?
Yes, you can hire a car at Zakynthos Airport from selected car rental companies up to 99 years of age. There is no additional fees. Contact us and we will be glad to assist you by comparing the leading car hire companies to get you the best deal.
Can I rent a car at Zakynthos Airport if I am under 25?
You can hire a car at Zakynthos Airport if you are over 21 years of age. Young driver's age: 21 to 24 years. Charge 5 EUR per day. Maximum 70 EUR. Includes 24% tax. Please contact us directly and we will be glad to explain how to get the best deal for your age group.
Can I take a rental car from Greece to another country?
TMost car hire companies in Greece will not permit a hire car to be taken outside of Greece. However we have arrangements with two companies that will allow travel into following European Countries: Andorra, Belgium, Bulgaria, Bosnia, Denmark, Finland, France, Gibraltar, Germany, Great Britain, Ireland, Liechtenstein, Luxembourg, Monaco, Netherlands, Norway, Austria, Portugal, Sweden, Switzerland, Croatia, Italy, the Vatican, San Marino, Poland, Romania, Slovakia, Slovenia, Serbia, Czech Republic, From, Hungary and Spain. Restrictions do apply. Out of country rentals require prior approval and are charged an additional 10 EUR per day with a 90 EUR fee for the green card.
Can I take a rental car on a ferry to a Greek Island?
Yes most companies will allow it, but it is advisable to check in advance as it varies from company to company.
How long do I need to hold a licence in order to rent a car in Zakynthos Airport?
A full licence held for minimum of 1 year with no major endorsements. UK licence holders need to present the photo card
Which documents do I need to hire a car at Zakynthos Airport?
The principle driver will need to have the following documents in his or her name. A full licence, a credit card, the voucher we will send you when you complete your booking, and a passport.
What is the fuel policy for a hire car in Zakynthos Airport?
The vast majority of cars have a full to full fuel policy, which means Your vehicle will be supplied with a full tank of fuel. To avoid incurring fuel charges, you will need to return it with the same amount of fuel as it had when you collected it.
Car Rental Companies in Zakynthos
Airport Car Hire provides Car Hire from the following rent a car companies in Greece. Hertz, Avis, Alamo, Budget Dollar, National Sixt, Thrifty Europcar







Zakynthos Car Hire Locations
Zakynthos Car Rental Locations
Car hire Zakynthos Airport
Airport Meet and greet service at airport, Zakynthos, ZTH
Car hire Zakynthos
Airport Meet and greet service at airport, Zakynthos, Zakynthos ZTH
Downtown Laganas,, Zakynthos, Zakynthos
Lomvardou 38,Lomvardou Str., Zakynthos
Louis Imperial Zante Louis Imperial Zante, Vasilikos, 29100
Louis Palazzo Zante Zakynthos Louis Palazzo Zante, Vasilikos, 29100
Louis Plagos Hotel Iberostar Plagos Beach Hotel, Tragaki, 29100
Louis Royal Palace Louis Royal Palace, Vasilikos, 29100
Louis Zante Beach Louis Zante Beach, Laganas, 29092
Zakynthos Airport Information
Airport Name:
Zakynthos Airport
Airport Code:
ZTH
ICAO:
LGZA
Address:
Zakynthos Greece
City:
Zakynthos
Country:
Greece
Telephone:
Time Zone:
GMT + 2
Coordinates:
Driving Directions to Zakynthos Airport
Car Parking:
Long and Short Term Parking Facilities available
Taxi service:
Available in front of terminal
Train service:
Bus service:
Car Hire:
The car rental desks are located in the arrivals hall
Information Desk:
Located in the arrivals hall
Facilities:
Flight Destinations from Zakynthos Airport
Air Berlin Düsseldorf, Frankfurt, Munich, Nuremberg, Zürich
Air Italy Polska Poznań, Warsaw
Athens Airways Athens, Thessaloniki
Lauda Air Graz, Linz, Salzburg, Vienna
BMI East Midlands
Edelweiss Air Zürich
Jat Airways Belgrade
Monarch Airways Dublin, London Gatwick
Niki Vienna
Olympic Air Athens, Corfu, Kefalonia
Primera Air Dublin
Sky Work Airlines Berne
Thomas Cook Airlines Belfast-International, Birmingham, Bristol, Cardiff, East Midlands, Glasgow-International, Leeds/Bradford, London-Gatwick, London-Stansted, Manchester, Newcastle upon Tyne
Thomson Airways Birmingham, Bristol, Coventry, Doncaster, Sheffield, Dublin, East Midlands, London-Gatwick, London-Luton, London-Stansted, Manchester, Newcastle upon Tyne
transavia.com Amsterdam
Hotels Near Zakynthos Airport

AMOUDI STUDIOS APARTMENTS HOTEL
AMOUDI STUDIOS APARTMENTS HOTEL The beautiful area of Amoudi is 1km from the resort of Alykanas. Amoudi is a village that has not been commercialised and therefore is still traditionally Greek, relaxing and peaceful with lush green countryside and pretty wild flowers. The hotel has been built on the beautiful coastline that is a continuation of Alykes and Alykanas and has magnificent views over the Ionian Sea. The main hotel consists of two 2 bedroom apartments suitable for 4 persons and 11 studios. The hotel is ideal for families and couples and is close to all amenities. A supermarket is next door and various tavernas and bars are nearby.
Hotel Villa Koukounaria
Hotel Villa Koukounaria has a large reception area with plenty of comfortable chairs, television and notice boards to let you know about coming events. The complex has a large olympic sized fresh-water swimming pool with a separate childrens pool and relaxing jacuzzi. There are plenty of free sun lounger's and umbrellas covering a large patio area. Next to the pool is the hotel's large snack/pool bar. Open from 8:30 am until 9:00pm it serves breakfasts, refreshments and a wide range of snacks all day long and into the evening. It is very spacious with plenty of tables and chairs.
Calypso's Villas
Calypso's Villas on a private estate offers a unique place to enjoy your holiday. Its intimacy, exceptional location, professional operation and range of traditional individually designed villas ideal for 2-8 persons, result in a rare blend of personalised and distinctive service against a breathtaking setting of incomparable physical beauty. The villas are perched on a slope overlooking the sparkling blue waters and the dedicated care and attention to detail by the owners, has created a unique balance between traditional architectural design and modern facilities and amenities.