Fort Lauderdale-Hollywood International Airport Car Hire USA
Last Updated: 8th Jan, 2023
Airport Car Hire Network will get for you he best car rentals deals from Hertz, Avis, Alamo, Budget Dollar, National Sixt, Thrifty, Ez rent a car and Enterprise rent a car in Fort Lauderdale Airport USA. Unlimited mileage and all included.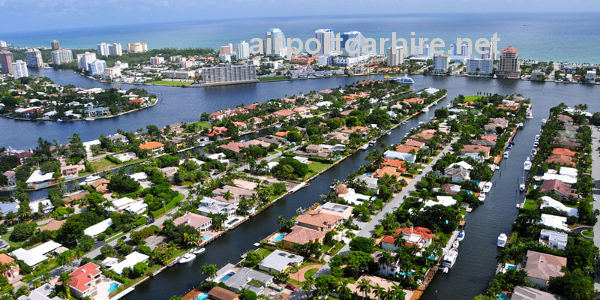 When visiting south Florida, many people chose to fly into less-expensive Ft. Lauderdale-Hollywood International Airport versus Miami International Airport. The airports are both nice and about 30 minutes away from each other on a good day with no traffic, and are therefore both similar distances from all of the great south Florida attractions.

Fort Lauderdale-Hollywood International Car Rental FAQ
Which is the best car hire company at Fort Lauderdale-Hollywood International Airport in Florida?
Based on feedback from over 10,000 customers who hired a car at Fort Lauderdale-Hollywood International Airport, Alamo have the best customer satisfaction rating with a score of 7.9 out of a maximum of 10 points
Can I rent a car at Fort Lauderdale-Hollywood International Airport Florida if I am over 70?
Yes, you can hire a car in Fort Lauderdale-Hollywood International from selected car rental companies up to 99 years of age with no extra charges. Contact us we will be glad to assist you by comparing the leading car hire companies to get you the best deal.
Can I rent a car at Fort Lauderdale-Hollywood International Airport if I am under 25?
You can hire a car at Fort Lauderdale-Hollywood International Airport at 21 years of age, with no additional fees. Alamo car hire has the cheapest supplement for young driver's age: 21 to 24 years. Charge 27 USD per day. (Includes tax). Please contact us directly and we will be glad to explain how to get the best deal for your age group.
Can I take a rental car from Fort Lauderdale-Hollywood International to visit a different state?
Yes some car hire companies will allow you to take a rental car cross border, but you will need to get permission first. There will be additional fees to cross an International border.
Can I take a rental car from the USA to Canada or Mexico?
In most cases, vehicles may be driven across the Canadian border, this will depend on which car supplier at Fort Lauderdale-Hollywood International Airport you choose. Vehicles may be driven into Mexico with prior authorization and from any locations in California, Arizona, New Mexico and Texas. An additional Mexican insurance must be purchased locally to do so. The cost of Mexican insurance is between $38.00 - $48.00 USD per calendar day plus taxes and fees, which will assist with breakdown issues. PERS is not available in Mexico. Due to Mexican Law, Mexican citizens are not permitted to drive U.S. owned vehicles in Mexico. Any attempts to do so will result in fines and penalties.
Can I take a rental car from Fort Lauderdale-Hollywood International and drop it off in a different city?
Based on availability, one-way rentals may be allowed to some U.S. cities. You will need to check with the car hire supplier as each supplier will have different travel restrictions. When you do a quote on out site you can view the travel restrictions for each supplier. There will be an additional one way rental fee if you leave the car in a different location to the pick location.
How long do I need to hold a licence in order to rent a car at Fort Lauderdale-Hollywood International Airport?
A full licence held for minimum of 1 year with no major endorsements. UK licence holders need to present the photo card
Which documents do I need to hire a car in the USA?
The principle driver will need to have the following documents in his or her name. A full licence, a credit card, the voucher we will send you when you complete your booking, and a passport. A printed version of your voucher must be produced upon arrival at the rental desk. Failure to present the voucher means the car rental agent may charge you at the local rates. With Budget rentals you will also need one original form of proof of address.
What is the fuel policy for a hire car at Fort Lauderdale-Hollywood International Airport?
This will depend on the car hire supplier you select. The vast majority of cars have a full to full fuel policy, which means your vehicle will be supplied with a full tank of fuel. To avoid incurring fuel charges, you will need to return it with the same amount of fuel as it had when you collected it. You can also choose pick up full return empty. This maybe more convenient if you wish to drop the car back without delays, but it will be more expensive.
Fort Lauderdale-Hollywood International Car Rental Locations
Car Hire Fort Lauderdale Airport
Airport Fort LaudRoadale Hollywood Intl Airport, 600 Terminal Drive US FLL
Car Hire Fort Lauderdale City
Fort Lauderdale Ft. LaudeRoadale/Hollywood Intl Arpt,600 Terminal Drive - 33315 US
Quay Shopping Plaza 1100 Lee Wagener Blvd Ft. Lauderdale US


Fort Lauderdale-Hollywood International Airport Information
Airport Name: Fort Lauderdale Airport
IATA FLL
ICAO: KFLL
Address: Fort Lauderdale Florida
City: Fort Lauderdale
Country: Florida
Telephone:
Time Zone:
Coordinates: 26°04′21″N 080°09′10″W
Driving Directions to Fort Lauderdale Airport
Car Parking: Long and Short Term Parking Facilities available
Taxi service: Available in front of terminal
Train service:
Bus service:
Car Hire: The car rental desks are located in the arrivals hall
Information Desk: Located in the arrivals hall
Facilities:

Fort Lauderdale-Hollywood International See & Do
Fort Lauderdale
Naples, Florida
Driving Time: 2 hours
Florida is famous for the sun and the sand. If you are looking to catch some waves, stick to the East Coast beaches. The Gulf Coast is known for having calmer and flatter beaches which can be nice for families with children, or for those who do not enjoy large waves. Naples is known for its gorgeous beaches, golfing, restaurants, and shopping. When you visit stop by the Naples Zoo, the Corkscrew Swamp Sanctuary, and Naples Botanical Garden.
From the airport, take Interstate 595 west to Interstate 75 north to Naples.
Florida Keys
Driving time: 4 hours to Key West
Though Kokomo is a fictional place created by the Beach Boys, Key Largo and the rest of the Florida Keys are real, sunny, and spectacular. Driving down to the Keys from Ft. Lauderdale takes a couple of hours, and when you hit the islands you will start to fall in love. Here are some of the best spots to explore in the Florida Keys.
John Pennekamp Coral Reef State Park
Located off the coast of the island of Key Largo you will find the only living coral reef that exists in the continental United States at John Pennekamp Coral Reef State Park and the Florida Keys National Marine Sanctuary. Perfect for snorkeling and for scuba divers, you can explore not only the coral reef, but also a number of shipwrecks as well. If you do not want to get in the water, you can take a tour in a glass bottom boat to experience the ocean world up close and personal.
Dry Tortugas National Park
Located 70 miles off the coast of Key West, the southernmost point in the continental United States that you can drive to, is Dry Tortugas. Made up of seven islands, you can swim at the gorgeous beaches and visit Fort Jefferson. Tours are available from Key West.
Take the Florida Turnpike to the Ronald Reagan Turnpike all the way to US Highway 1 into the Keys
Everglades National Park
Driving time: 1.5-2 hours
The Everglades are a unique tropical wetland that covers over 700 square miles. The national park is also a World Heritage Site, International Biosphere Reserve, a Wetland of International Importance. Though the Everglades are home to over 750 animal species, most people come to see the alligators. One of the best ways to see the alligators and to learn about their habits in their natural habitat is to take the Shark Valley Tram Tours. This two-hour open air tram tour comes complete with a local guide and up close encounters with the gators. You will also learn about the non-native Burmese Python population and how its presence is affecting the Everglades.