Car Hire San Francisco Airport California
San Francisco Airport is situated 25 km from the City of San Francisco in California. It is the second busiest Airport in the state Los Angles Lax is the busiest.
San Francisco Airport Car Hire Network will shop around and compare car hie prices in California for you saving you time and money. We provides discount car rental from Hertz, Avis, Alamo, Budget Dollar, National Sixt, Thrifty, Ez rent a car and Enterprise rent a car in San Francisco Airport USA.
Very easy to rent a car in the USA with Airport Car Hire Network. Everything went according to plan

- Nick Swanton / London UK.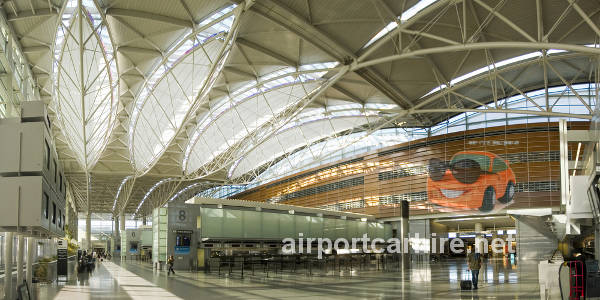 San Francisco
San Francisco is consolidated into only a small area, visitors are able to park the car and walk to explore. Home to the Golden Gate Bridge, the Transamerica Pyramid, Alcatraz Prison, and the oldest Chinatown in North America, San Francisco is truly an incredible city. Mission Park, located in the Mission District offers a spectacular observation of the historic city skyline. Additionally, the world famous redwood forest is only a 30 minutes drive north from downtown. Don't pass this location up. Airport Car Hire Network can assist you with car rental at the airport or in various locations around the city
Where can I rent a car in San Francisco
Car Hire San Francisco Airport
Airport Terminal / Lot C, San Francisco Airport,, San Francisco, San Francisco, California, San Francisco US SFO
Car Hire San Francisco City Centre
750 Bush Street (north side of Bush St between Mason and Powell.), San Francisco, 94108, CA San Francisco US
Convention Center 687 FOLSOM STREET, 94107, CA San Francisco US
Hyatt Regency Embar 177 S. Airport Blvd. San Francisco US
O'Farrell street 320 O'Farrell Street, San Francisco San Francisco US
Valencia 150 Valencia Street, San Farancisco, 94103, CA San Farancisco US
Union Square 750 Bush Street, 94108, CA San Francisco US
San Francisco Airport information
Airport Name: San Francisco Airport
IATA SFO
ICAO:
Address: San Francisco, California CA 94128, United States
City: San Francisco
Country: California
Telephone:
Time Zone: UTC-7h /UTC-8h
Coordinates:
Driving Directions to San Francisco Airport
Car Parking: Long and Short Term Parking Facilities available
Taxi service: Available in front of terminal
Train service:
Bus service:
Car Hire: The car rental desks are located in the arrivals hall
Information Desk: Located in the arrivals hall
Facilities:

San Francisco Airport map
San Francisco Airport
San Francisco Road Trips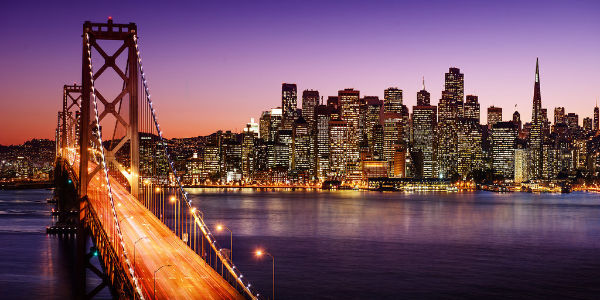 San Francisco is truly one of the most spectacular cities in all of the United States. From the Golden Gate Bridge, Alcatraz, and Lombard Street, tourist attractions are abundant. Unfortunately, with its proximity to the ocean, the fog can come rolling in and the cool temperature can be downright freezing! Whether it is too foggy and cold to enjoy, or even if the weather is gorgeous, don't miss out on all that northern California has to offer visitors. Hop in your car and prepare to drive the open highways and explore northern California.
Sonoma and Napa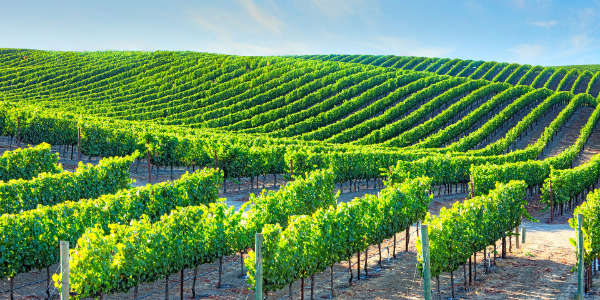 Californians love their wine! One simply can not visit San Francisco without visiting both Napa and Sonoma Valleys. Depending on the time of day and traffic conditions, consult your favourite navigation system for the best route to reach Sonoma or Napa, as multiple routes exist. Plan at least two hours for the drive. Once you arrive, hire a touring company to take you to multiple vineyards, so that you can travel safely while tasting all of the great California wines. With literally hundreds of vineyards to visit, let the locals lead you to see the best of the best.
Yosemite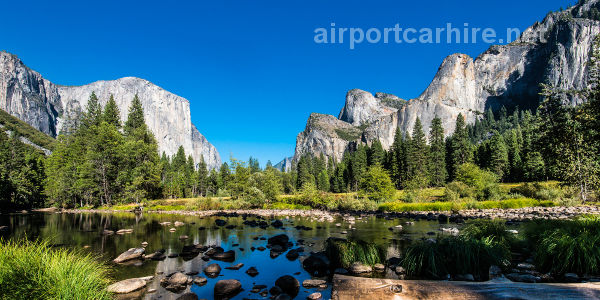 To see one of America's most beautiful national parks, travel south on Highway 101 from SFO, cross the San Mateo-Hayward bridge over the famous San Francisco Bay and connect with Interstate 580 and then follow the signs east to Yosemite. Just over three hours from San Francisco, Yosemite is gorgeous any time of the year. See El Capitan and Half Dome covered in snow in the winter. Witness the majestic power of Bridal Veil and Lower Yosemite waterfalls in the spring. Bask in the warm sun on the valley floor in the summer and admire the colorful trees in the fall. Visit the world famous Ahwahnee Hotel in Yosemite, where the Queen of England once ate. No matter when you go, the drive down into Yosemite valley is one that will stay with you for the rest of your life and will definitely make you want to go back.
Monterey, Big Sur, & Highway 101
Historic Highway 101 provides multiple amazing views and is a destination itself. Head south on 101 from the San Francisco Airport for two hours to reach beautiful Monterey. Visit bustling Cannery Row that was once only a road near the ocean, but now it is a thriving waterfront area with shops, restaurants, unique boutiques, and wine tasting rooms. If you have time, visit the Monterey Bay Aquarium, one of the top rated aquariums in America..

When leaving Monterey, pay the fee to take the 17-mile drive through the Monterey peninsula. This is drive you do not want to rush. Roll the windows down, relax in your seat, and appreciate the natural beauty to behold. You'll pass sand dunes, cypress forests, and view the breathtaking California coastline. South of Monterey to Big Sur is a section of Highway 101 that has been called the "Drive of a Lifetime" by National Geographic. Big Sur itself is well known for its amazing natural wonders. Perhaps the highlight of Big Sur is McWay Falls at Julia Pfeiffer Burns State Park. Don't forget to stop and see the redwood trees in Big Sur, some of the oldest living organisms in the world.

Northern California is awaiting you! Complete our three easy online steps and we will reserve the perfect car for you to see Yosemite, Sonoma, Napa, Monterey, and Big Sur!
Go to top of page