Dallas Fort Worth Airport Car Hire USA
Last Updated: 19th May, 2022
Dallas Airport Car Hire will source for you the best prices for cars in Dallas Fort Worth Airport Texas from all the leading car rental companies in Texas Hertz, Avis, Alamo, Budget Dollar, National Sixt, Thrifty, Ez rent a car and Enterprise rent a car in Dallas Airport USA.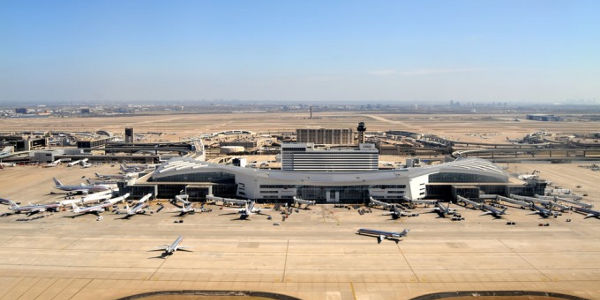 Everything is bigger and better in Texas, according to Texans. Believe you me, they say it often and loudly. Their state is big. Their cowboy hats are big. Their cities are big. Their egos are very, very, very small though. When flying into Dallas/Fort Worth International Airport, familiarize yourself with a handy GPS navigating system, because to navigate this state and its many intercity highways, you will very likely need help. But there are too many places to go and see to stay just in Dallas. Check out the destinations listed below when you visit Dallas!

Dallas Fort Worth Car Rental FAQ
Which is the best car hire company at Dallas Fort Worth in Texas USA?
Based on feedback from over 10,000 customers who hired a car at at Dallas Fort Worth, Alamo have the best customer satisfaction rating with a score of 8.2 out of a maximum of 10 points.
Can I rent a car at Dallas Fort Worth USA with a debit card?
Yes you can hire a car at Dallas Fort Worth with a debit card issued by a bank. Conditions of debit card use: card must be in main driver's name. MasterCard or VISA only. Debit cards must be issued by a bank, and numbers must be embossed. Please note, the deposit amount will be charged if using a debit card and associated transactions fees may apply. Maximum rental duration 28 days if using a debit card. Prepaid and electronic cards (Visa Electron) are not accepted. Be sure to check the filter for Both Credit and Debit Cards on the left side under the heading Cards Accepted At Pick-Up. This will display the car hire companies that will accept Debit Cards. Please contact us and we will be glad to explain how rent a car with a debit card
Can I rent a car at Dallas Fort Worth Texas USA if I am over 70?
Yes, you can hire a car in Dallas Fort Worth from selected car rental companies up to 99 years of age with no extra charges. Contact us we will be glad to assist you by comparing the leading car hire companies to get you the best deal.
Can I rent a car at Dallas Fort Worth if I am under 25?
You can hire a car at Dallas Fort Worth at 20 years of age, with an additional fees. Dollar Car Hire currently charge young driver's aged between 20 to 24 years $52 USD per day (Includes tax). While budget charge $35 per day if you are 21 to 24. Please contact and we will be glad to explain how to get the best deal for your age group.
Can I take a rental car from Texas to visit a different state?
Yes some car hire companies will allow you to take a rental car cross border, but you will need to get permission first. There will be additional fees to cross an International border.
Can I take a rental car from the USA to Canada or Mexico?
In most cases, vehicles may be driven across the Canadian border, this will depend on which car supplier at Dallas Fort Worth you choose. Vehicles may be driven into Mexico with prior authorization and from any locations in California, Arizona, New Mexico and Texas. An additional Mexican insurance must be purchased locally to do so. The cost of Mexican insurance is between $38.00 - $48.00 USD per calendar day plus taxes and fees, which will assist with breakdown issues. PERS is not available in Mexico. Due to Mexican Law, Mexican citizens are not permitted to drive U.S. owned vehicles in Mexico. Any attempts to do so will result in fines and penalties.
Can I take a rental car from Dallas and drop it off in a different city?
Based on availability, one-way rentals may be allowed to some U.S. cities. You will need to check with the car hire supplier as each supplier will have different travel restrictions. When you do a quote on out site you can view the travel restrictions for each supplier. There will be an additional one way rental fee if you leave the car in a different location to the pick location.
How long do I need to hold a licence in order to rent a car at Dallas Fort Worth?
A full licence held for minimum of 1 year with no major endorsements. UK licence holders need to present the photo card
Which documents do I need to hire a car in the USA?
The principle driver will need to have the following documents in his or her name. A full licence, a credit card, the voucher we will send you when you complete your booking, and a passport. A printed version of your voucher must be produced upon arrival at the rental desk. Failure to present the voucher means the car rental agent may charge you at the local rates. With Budget rentals you will also need one original form of proof of address.
What is the fuel policy for a hire car at Dallas Fort Worth?
This will depend on the car hire supplier you select. The vast majority of cars have a full to full fuel policy, which means your vehicle will be supplied with a full tank of fuel. To avoid incurring fuel charges, you will need to return it with the same amount of fuel as it had when you collected it. You can also choose pick up full return empty. This maybe more convenient if you wish to drop the car back without delays, but it will be more expensive.
Dallas Fort Worth Car Rental Locations
Car Hire Dallas Airports
Airport Rental Car Center, Dallas Fort Worth Airport,, Dallas Fort Worth, Dallas, Texas Dallas Fort Worth US DFW
Dallas Love Field - Airport Dallas Love Field Airport, 3377 Edwards Avenue, Dallas, TX 75235 Dallas US DAL
Car Hire Dallas
Dallas - Downtown 2500 Victory Avenue, Dallas, 752197601, TX Dallas US
Preston Alpha Shopping Cen 4051 W Plano Pkwy, Plano, 750935614, TX Dallas
Ross Avenue 1201 Commerce Drive, Plano, 75093, TX Plano US


Dallas Fort Worth Airport Information
Located midway between Dallas city and Fort Worth, Dallas Fort Worth Airport is the largest airport in Texas and the 9th busiest airport in the world.
Airport Name: Dallas Fort Worth Airport
IATA DFW
ICAO: KDFW
Address: International Pkwy, DFW Airport, TX 75261, United States
City: Dallas
Country: Texas
Telephone: +1 972-973-3112
Time Zone: GMT-6
Coordinates: 32°53′49″N 097°02′17″W
Driving Directions to Dallas Fort Worth Airport
Car Parking: Long and Short Term Parking Facilities available
Taxi service: Available in front of terminal
Train service:
Bus service:
Car Hire: The car rental desks are located in the arrivals hall
Information Desk: Located in the arrivals hall
Facilities:

Dallas Fort Worth See & Do
Road Trips From Dallas Texas
WinStar World Casino And Resort, Thackerville, Oklahoma
Driving time: 1.5 hours
Few places exist around the United States where you can gamble, besides every bar, gas station, and grocery store in the state of Nevada! Dallas, though, has a close and fun gambling option, just over the border in Oklahoma. Take Interstate 35 north into Oklahoma to the town of Thackerville where Winstar Casino is located on the Choctaw reservation.
Many of the Native American tribes have built casinos that help bring a little bit of Vegas to the Midwest. With slot machines, poker, horse betting, blackjack, and even keno and bingo, you can stay and play all day! Check their calendar and plan your trip around a rock concert or comedy night. Just being a little over an hour away from Dallas means you can go have lunch, press your luck in the afternoon, and then be back in Dallas for dinner.
Houston, texas
Driving time: 3.5 hours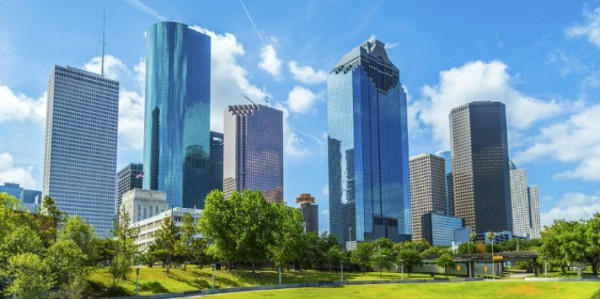 Houston is soon going to replace Chicago as the third largest city in the United States. If you don't think that is a big deal, ask a Texan and you will soon learn it is a BIG deal. Houston is wonderful city and it no surprise millions of people want to live there. Head south out of Dallas on Interstate 45 and prepare yourself to see things bigger and better than you have seen before!
Visit the Space Center Houston, the Museum of Natural History, the Museum of Fine Arts, the Houston Zoo, the Down town Aquarium, the Kemah Boardwalk, or the numerous other museums and parks. If that isn't enough, visit one of the only baseball stadiums in the world to have air conditioning! When you have explored town, food and drinks await you with Houston being home to one of the best bars in the American South, a little place called Anvil. Arrive early, dress to impress, and you'll have an evening to remember. Some local restaurants that are Houston staples are Frency's, Niko Niko's, Paulies, and Poison Girl.
Austin, Texas
Driving time: 3.5 hours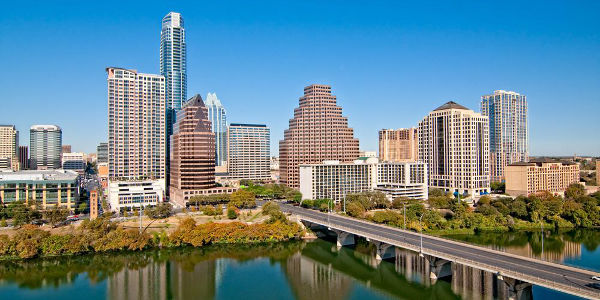 Austin, Texas, is the "Live Music Capital Of The World" and the capital of the state of Texas, and it is known for the slogan-turned-bumper-sticker "Keep Austin Weird." With over 50,000 students attending the University of Texas, Austin is very much defined as a college town too. Visit the State Capitol Building, Umlauf Sculpture Garden & Museum, or for live music stroll down 6th Street and let the music guide you to whichever bar sounds right to you.
On your way up or down Interstate 35 to Austin, stop by the Dr. Pepper Museum in Waco, Texas, just one and a half hours south of Dallas. Dr. Pepper is practically the official drink of Texas. The museum, inside an old Dr. Pepper warehouse, is home to an enormous collection of Dr. Pepper memorabilia and is a fun place for the whole family to explore.
Dallas is one of those cities in America where you must have a car to get around town. So book your airplane tickets to Dallas, then book your rental with us. In just three easy steps, we will provide you with the perfect car and get you behind the wheel and on the road in Texas!