Houston Hobby Airport Car Hire USA
Last Updated: 19th May, 2022
William P. Hobby Airport is one of two airports in Houston Texas, the other one is George Bush Intercontinental Airport. Hobby Airport is situated 12 km from down town Houston Texas. It is a secondary airport for domestic airline service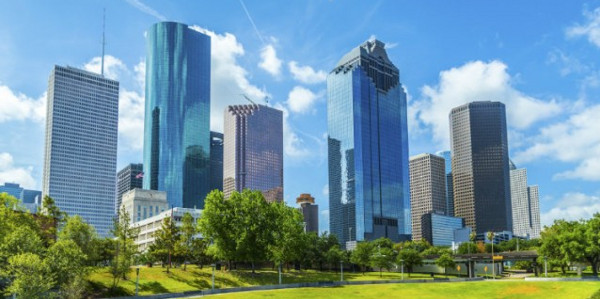 Houston Hobby Airport rental cars provides discount car rental from Hertz, Avis, Alamo, Budget Dollar, National Sixt, Thrifty, Ez rent a car and Enterprise rent a car in Houston Hobby Airport USA. We compare car hire prices in Houston Hobby airport for you and bring you the Best Car Hire Rates for rental cars in Houston Texas.

Houston Hobby Car Rental FAQ
Which is the best car hire company at Houston Hobby Airport in Texas?
Based on feedback from over 10,000 customers who hired a car at at Houston Hobby Airport, National have the best customer satisfaction rating with a score of 8.8 out of a maximum of 10 points.
Can I rent a car at Houston Hobby Airport Texas if I am over 70?
Yes, you can hire a car in Houston Hobby from selected car rental companies up to 99 years of age with no extra charges. Contact us we will be glad to assist you by comparing the leading car hire companies to get you the best deal.
Can I rent a car at Houston Hobby Airport if I am under 25?
You can hire a car at Houston Hobby Airport at 21 years of age, with an additional fees which will depend on the car hire company you choose. Hertz currently charge young driver's aged between 21 to 24 years $27 USD per day (Includes tax). Please contact us directly and we will be glad to explain how to get the best deal for your age group.
Age Requirements to Rent a Car in Houston Hobby Airport
The minimum age to rent a car at Houston Hobby Airport is 21 but there will be a supplement. The maximum age is 99. Please confirm the driver's age requirement for the car you choose, as the age requirement may vary according to the size of the car. Please see the ages requirement for each of the car hire companies at Houston Hobby Airport
Can I take a rental car from Houston Hobby to visit a different state?
Yes some car hire companies will allow you to take a rental car cross border, but you will need to get permission first. There will be additional fees to cross an International border.
Can I take a rental car from the USA to Canada or Mexico?
In most cases, vehicles may be driven across the Canadian border, this will depend on which car supplier at Houston Hobby Airport you choose. Vehicles may be driven into Mexico with prior authorization and from any locations in California, Arizona, New Mexico and Texas. An additional Mexican insurance must be purchased locally to do so. The cost of Mexican insurance is between $38.00 - $48.00 USD per calendar day plus taxes and fees, which will assist with breakdown issues. PERS is not available in Mexico. Due to Mexican Law, Mexican citizens are not permitted to drive U.S. owned vehicles in Mexico. Any attempts to do so will result in fines and penalties.
Can I take a rental car from Houston Hobby and drop it off in a different city?
Based on availability, one-way rentals may be allowed to some U.S. cities. You will need to check with the car hire supplier as each supplier will have different travel restrictions. When you do a quote on out site you can view the travel restrictions for each supplier. There will be an additional one way rental fee if you leave the car in a different location to the pick location.
How long do I need to hold a licence in order to rent a car at Houston Hobby Airport?
A full licence held for minimum of 1 year with no major endorsements. UK licence holders need to present the photo card
Which documents do I need to hire a car in the USA?
The principle driver will need to have the following documents in his or her name. A full licence, a credit card, the voucher we will send you when you complete your booking, and a passport. A printed version of your voucher must be produced upon arrival at the rental desk. Failure to present the voucher means the car rental agent may charge you at the local rates. With Budget rentals you will also need one original form of proof of address.
What is the fuel policy for a hire car at Houston Hobby Airport?
This will depend on the car hire supplier you select. The vast majority of cars have a full to full fuel policy, which means your vehicle will be supplied with a full tank of fuel. To avoid incurring fuel charges, you will need to return it with the same amount of fuel as it had when you collected it. You can also choose pick up full return empty. This maybe more convenient if you wish to drop the car back without delays, but it will be more expensive.
-->
Houston Hobby Car Rental Locations
Car Hire Hobby Airport
Hobby Airport (HOU) In Terminal, Hobby Airport Texas Houston US HOU
Car Hire Houston Texas
Houston MED CENTER,2319 W HOLOCOMBE BLVD,MED CENTER, Houston US Bayway Lincoln Mercury 700 NORTH DAIRY ASHFORD,,, HOUSTON, 77079, TX HOUSTON US Double Tree Guest Suites 5353 WESTHEIMER RD,,, HOUSTON, 77056, TX HOUSTON US Edgebrook Crossing 2828 Southwest Freeway, HOUSTON, 770980000, TX HOUSTON US Galleria Mall 850 FM 1960 Rd W, Ste L, Houston, 770903413, TX Houston US George Bush Intc Airport Houston Intercontinental Airport US IAH Medical Center Radisson Astrodome Sheraton, 8686 Kirby Dr., Houston, TX Houston US Palmetto Pines 17330 PALMETTO PINES, HOUSTON, 77032, TX HOUSTON US The Gardens Shopping Cent INTERCONTINENTAL AIRPORT, HOUSTON HOUSTON US CROWN PLAZA HOTEL HOUSTON CROWN PLAZA HOTEL, HOUSTON HOUSTON US HOUSTON STAR MOTORS HOUSTON STAR MOTORS,7000 KATY ROAD, HOUSTON HOUSTON US Hilton Southwest Hilton, 6780 Southwest Freeway, Southwest Hilton, Houston, Texas, TX Houston US

Houston Hobby Airport Information
Airport Name: Hobby Airport
IATA HOU
ICAO: KHOU
Address: 7800 Airport Blvd, Houston, TX 77061, United States
City: Hobby
Country: USA
Telephone: ++1 713 640 3000
Time Zone:
Coordinates:
Driving Directions to Hobby Airport
Car Parking: Long and Short Term Parking Facilities available
Taxi service: Available in front of terminal
Train service:
Bus service:
Car Hire: The car rental desks are located in the arrivals hall
Information Desk: Located in the arrivals hall
Facilities:

Flight Destinations from Houston Hobby Airport
American Eagle
Branson Air Express
Delta Air Lines
JetBlue Airways
Southwest Airlines