Car Hire Chicago O'Hare International
Last Updated: 15th December, 2015 | By Chris Williams
Chicago O'Hare International Airport provides discount car rental from Hertz, Avis, Alamo, Budget Dollar, National Sixt, Thrifty, Ez rent a car and Enterprise rent a car in Chicago O'Hare Airport USA.
With a population of three million people and the third largest city in the United States, Chicago is always bustling. Full of skyscrapers, deep-dish pizza, and sports, there are always multiple events and attractions every night of the week. Sometimes it is nice to slow down when on vacation and get away from the big cities that offer the affordable flights. Chicago is a great city to fly into, rent a car, and explore all that the midwest has to offer.
Very easy to rent a car in the USA with Airport Car Hire Network. Everything went according to plan

- Nick Swanton / London UK.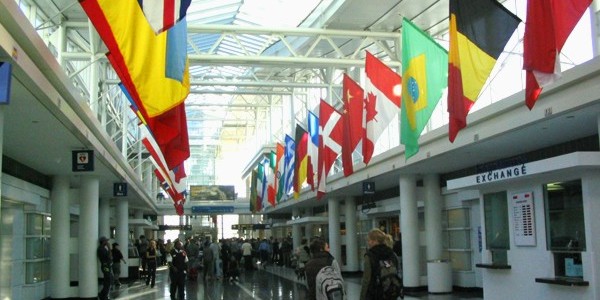 Where can I rent a car in Chicago
Car Hire Chicago Airport
Chicago Midway - Airport In Terminal, Midway Regional Airport Chicago.
Chicago O'Hare - 10000 W O'Hare Ave, Chicago, IL 60666, United States

Car Hire Chicago City
Chicago - Downtown 203 NORTH LASALLE, CHICAGO, 60601, IL US

Chicago Airport map
Chicago O'Hare Internationa
Chicago Airport information
Airport Name: Chicago O'Hare International Airport
IATA ORD
ICAO: KORD
Address: 10000 W O'Hare Ave, Chicago, IL 60666, United States
City: Chicago
Country: Illinois
Telephone: +1 800-832-6352
Time Zone: GMT -6
Coordinates: 41°58′43″N 87°54′17″W
Driving Directions to Chicago Airport
Car Parking: Long and Short Term Parking Facilities available
Taxi service: Available from outside of Baggage Claim at each terminal
Train service:
Bus service: From the airport terminal to major cities
Car Hire: Free 24 hour shuttle service from outside of Baggage Claim.
Information Desk: Located in the arrivals hall
Facilities:

Day Trips From Chicago
Milwaukee, Wisconsin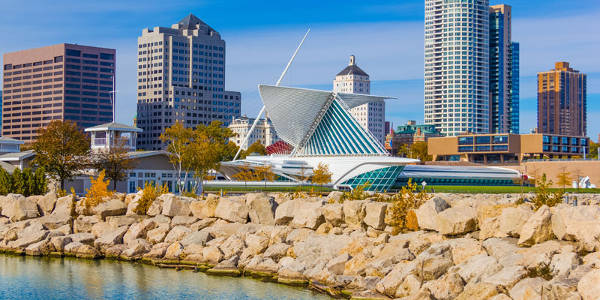 Madison, Wisconsin

Visit Wisconsin, the Dairy State, by driving one and a half hours directly north of Chicago on Interstate 94 until you reach Milwaukee. Miwaukee, a town of 700,000, is a modern city full of German heritage. Visit and tour the 1890s Renaissance-style Pabst Mansion that was built by beer baron, Frederick Pabst. Or cruise on over to the Harley-Davidson Museum. Harley-Davidson motorcycles were first built in Milwaukee in 1903. You can discover the history of America's most popular motorcycle through their interactive exhibits, including a virtual ride on a Harley. Spend the afternoon exploring the compact and easy to navigate downtown Milwaukee, making sure to eat local German brats and drink a Pabst Blue Ribbon.
Madison, Wisconsin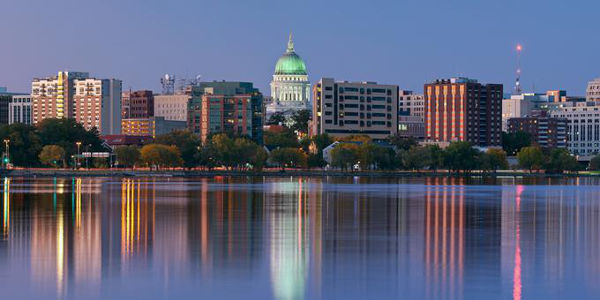 Madison, Wisconsin

After visiting Milwaukee, continue on Interstate 94 west for 1.5 hours to the capital of Wisconsin, Madison. Being home to the University of Wisconsin lends to the quirky, yet classy, feel of Madison. Shop along Monroe street to find locally owned shops with original clothing and designs. The Olbrich Botanical Gardens offer free admission into their 16-acre outdoor gardens. Pay $2 for admission inside their space inspired by Frank Lloyd Wright's work. Or go to the Chazen Museum of Art and see their recent $43 million expansion. Prized as a piece of art itself, the expansion and other galleries inside the museum display Asian, African, and other international works of art.
Galena, Illinois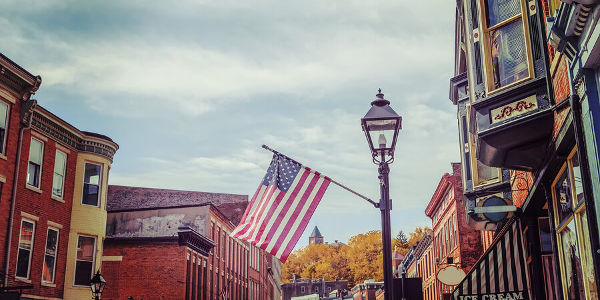 Galena, Illinois

For a relaxing road trip to see one of TripAdvisor's "Top 10 Charming Small Towns," drive on Interstate 90 west to Highway 20 for three hours to charming small Galena, with a population of 3,500. With historic hotels, mansions, and cobblestone streets, Galena is a wonderful town for any history buff. Visit The Galena and U.S. Grant Museum to learn about President Ulysses S. Grant's years living in Galena. Outdoor activities are abundant and include skiing, rafting, or hiking to bluffs that overlook the great Mississippi River.
Amish Country, Indiana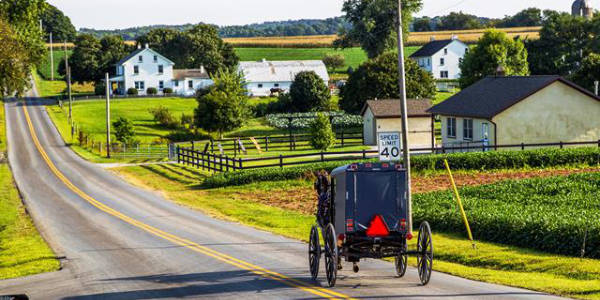 Amish Country, Indiana

Ever visited an Amish community? It is a memorable experience and worth checking out. Head west on Interstate 94 from Chicago O'Hare to US Highway 6 and follow that east to Nappanee, Indiana. See Amish buggies, try one of the 29 flavors of pies available at Das Dutchman Essenhaus, or purchase homemade jams and jellies or hand-sewn gifts at Little Helpers Quilt Shop. From Nappanee, drive north to Elkhart, the largest of the local Amish communities and get a map from their visitor center of the 90 mile driveable loop that connects seven Amish communities, many as unique as Nappanee. Keep in mind towns like Goshen, Elkhart, and Middlebury are home to modern communities as well, but the Amish presence is still strong.

These adventures await you and more when you fly into O'Hare International Airport in Chicago. Three easy steps are all it takes to get your rental car reserved today! Book online and we will be glad to help you explore America!
Go to top of page