New York Car Hire USA
Last Updated: 14th Jan, 2022
New York Car Hire best prices from the following rent a car companies, Hertz, Avis, Alamo, Budget Dollar, National Sixt, Thrifty Europcar. Pick up oyur hire car at John F Kennedy Airport or Laguardia Airport.
When many people hear the words "New York" they immediately think of New York City. Though New York City is one of the most popular and amazing cities in the world, New York state has much more to offer than just the Big Apple. From Niagara Falls to the tip of Long Island, New York is waiting for you to come and explore.

New York See & Do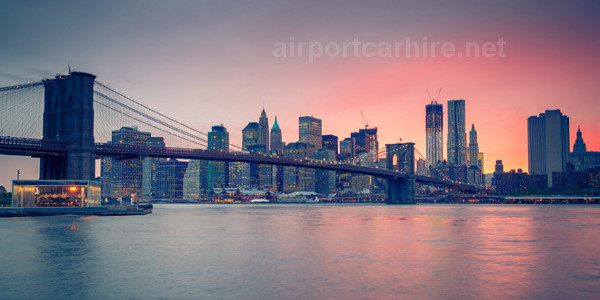 When you travel to New York, try to find and collect one of their state quarters. The quarter has one of the greatest symbols of America proudly on display, the Statue of Liberty. Lady Liberty is prominently superimposed over an outline of the state. In the outline of the state you will see the outline of the Hudson River and the Erie Canal, two major waterways for the entire states. You will find eleven stars around the circumference of the quarter to symbolize that New York was the eleventh state to join the Union. Also the words "Gateway to Freedom" are celebrated on the quarter, as a reference to New York state and Ellis Island being an point of entry for millions of immigrants that sought democracy and political and religious freedom.
Niagara Falls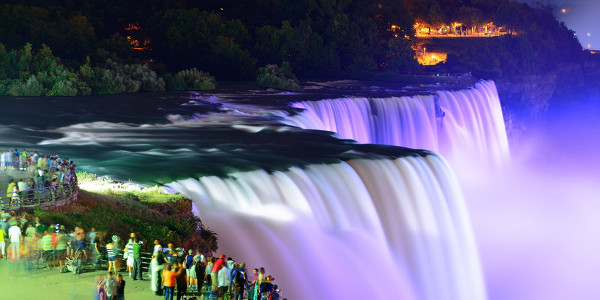 Travel west to Niagara Falls, one of the most visited waterfalls in America. It is located on the Niagara River that flows from Lake Erie into Lake Ontario. The falls are actually made up of three different waterfalls called American Falls, Bridal Veil Falls, and Horseshoe Falls. Together, these three waterfalls produce the highest water flow rate of any waterfall on earth. Visit Niagara Falls State Park and see its beauty for yourself.
In upstate New York, you will find a small village called Lake Placid. Lake Placid hosted the Winter Olympics twice, first in 1932 and then again in 1980. Drive up to visit some of the Olympic sites and enjoy its beauty. During the winter you can ski at Whiteface Mountain. In the summer you can fish on the Ausable River, or play golf at one of the oldest golf courses in all of America, Whiteface Club, built in 1898.
Another world famous destination in New York state is Saratoga Springs. Due to its famous thoroughbred horse racing track, Saratoga Springs draws millions of visitors every year. After you check out the races, walk around the gardens at Yaddo, just east of the race course, or stroll downtown on Broadway street and enjoy Saratoga Springs' old town charm.
Whenever you visit New York, make sure to explore outside of five boroughs and enjoy all that this expansive, beautiful state has to offer.